Celebrities are made to impress us with either their skills or their looks. They made the entertainment scene alive and kept us wanting for more. However, celebrities grow old, too, and just like any normal person, they also seek a quiet place for proper retirement after having a long, luscious career.
We often forget their faces and their legacies but we are going back to the memory lane and take a look at their accomplishments and how they are now. Here are few seasoned celebrities who are still alive and well today.
RICHARD CHAMBERLAIN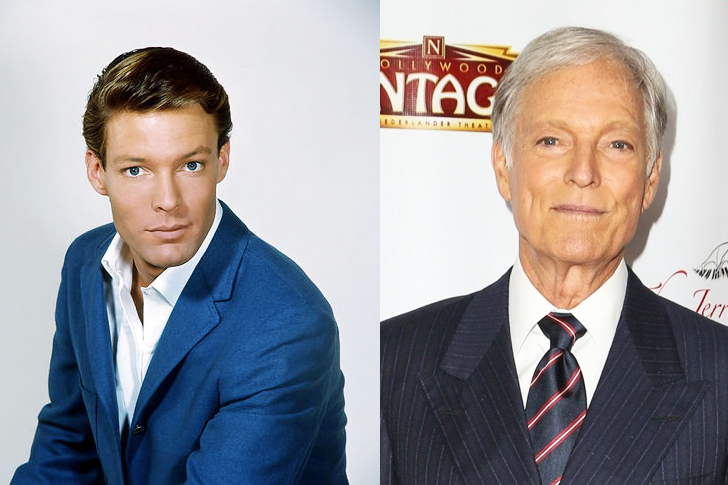 Richard Chamberlain is a former stage and screen actor who became famous as a teen idol for his role in the hit television series Dr. Kildare in the 60s. Chamberlain was credited with multiple awards for playing the role. He also appeared in several shows including Shogun in 1980, The Thorn Birds in 1983 and the very first actor to play Jason Bourne in the 1988 action-thriller film The Bourne Identity.
Richard Chamberlain has won numerous honors such as the Golden Apple Award for Most Co-Operative Actor, a Golden Globe award, the Photoplay Award for Most Popular Male Star, the Golden Apple award for Male Star, a Golden Globe award for Best Performance, and the Aftonbladet TV Prize. During his long acting career, Richard Chamberlain has portrayed a variety of classical images and has left a lot of impressive performances, which made him a great actor among the public.
SHIRLEY MACLAINE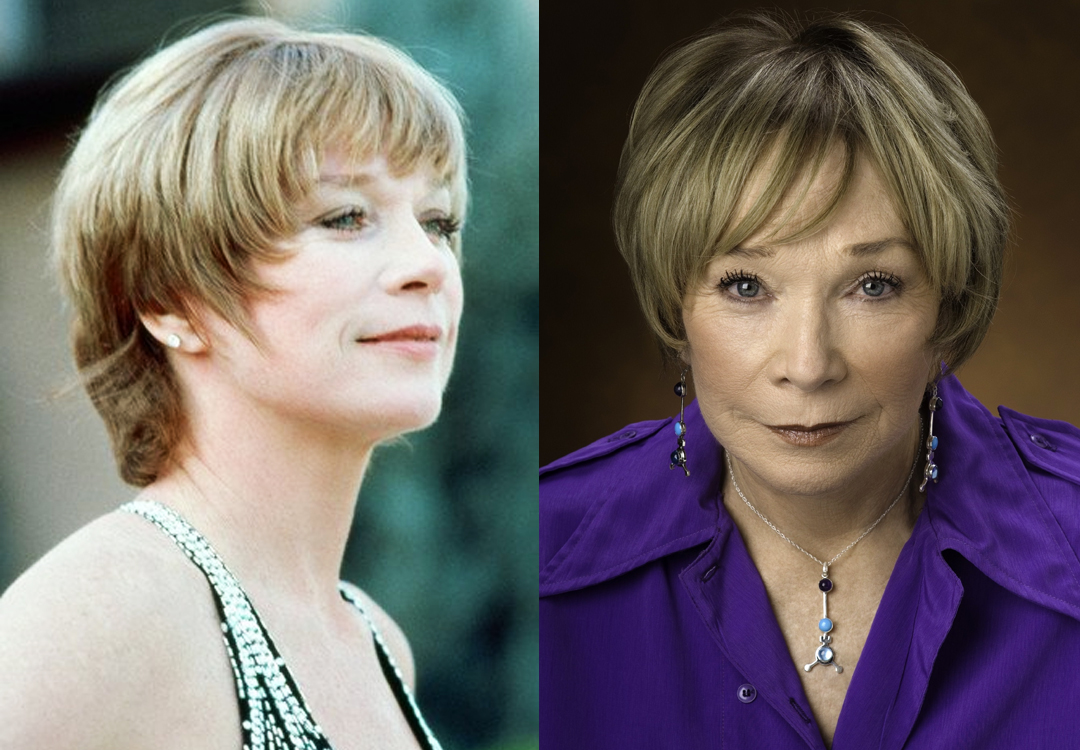 Shirley MacLean Beaty or simply Shirley MacLaine is now at 85 years old and is still active in show business. She's a legendary film and television actress who also appears in theaters. Aside from her acting talent, she also is a dancer, singer, and author. Her first project in the mainstream entertainment scene was with Alfred Hitchcock in the film The Trouble With Harry. With her acting prowess, she was credited with a Golden Globe Award for being New Star of the Year.
Shirley MacLaine was famous for being an brave and headstrong female. In her acting career, she had been widely recognized by many awards such as an Academy Award, two British Academy Film Awards, five Golden Globe Awards, and a Primetime Emmy Award. Besides, she also obtained the AFI Life Achievement Award in 2012 for her contribution.
GAVIN MACLEOD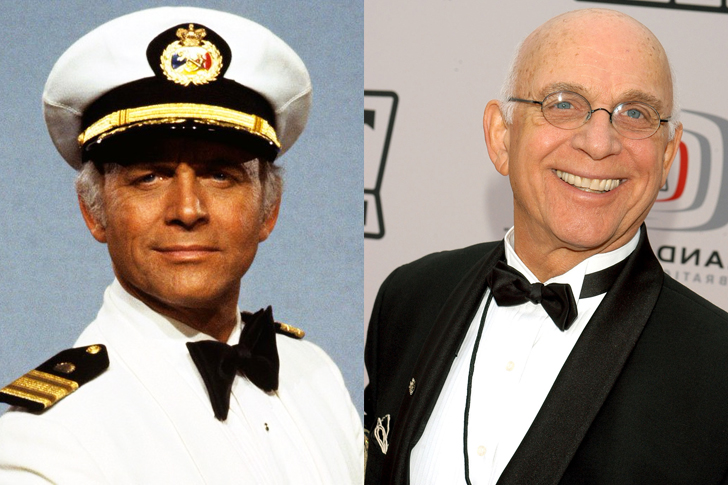 Gavin MacLeod is a famous actor and author who became a household name in the late '60s to mid-70s. He was also seen as a guest speaker and provided inspirational messages to various religious programs. MacLeod's successful career spanned for nearly six decades. However, unlike his peers, he started from scratch and worked his way up the ladder. He got his television debut in a show called The Walter Winchell File and was offered a small, uncredited role in The True Story of Lynn Stuart. Within the same year, he got his first shot on the silver screen and the rest is history.
Gavin MacLeod had a long career with sixty years as being an actor, Christian activist and author. This celebrity can be frequently seen as a guest on a variety of talk shows and religious activities. Apart from that, he also made an appearance on the TV series The Mary Tyler Moore Show and The Love Boat.
DEBBIE HARRY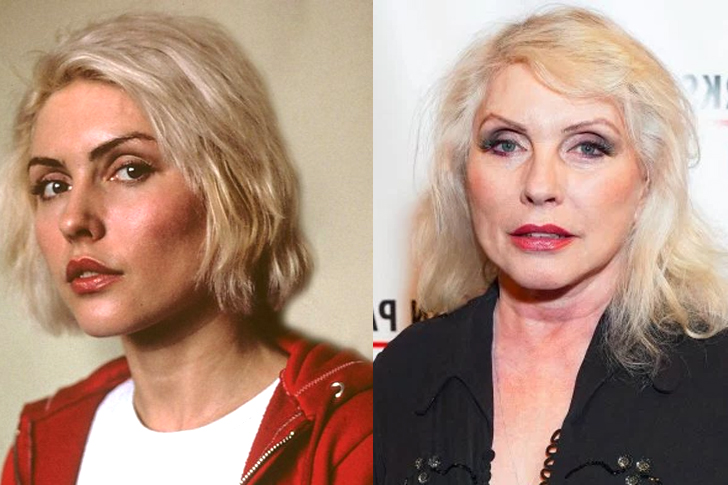 She was the singer of the new wave band called Blondie and this led her to become very popular. From 1979 to 1981 Harry and her band were credited with the number one spot in the United Kingdom and in the U.S. She also starred in multiple films and TV series, including The Muppet Show, Crime Story, Elegy and All I Want. In 2007, she got herself another push in the music scene by releasing another album under her record and at the same year, she was featured in the hit song, Soul Train.
Debbie Harry got a rapid growth of awareness because of her charm, daring styles as well as hair style. Since 1964 till now, she kept active in the area of music and had launched numerous noble works such as No Exit, The Curse of Blondie, and My Life Without Me.
KRIS KRISTOFFERSON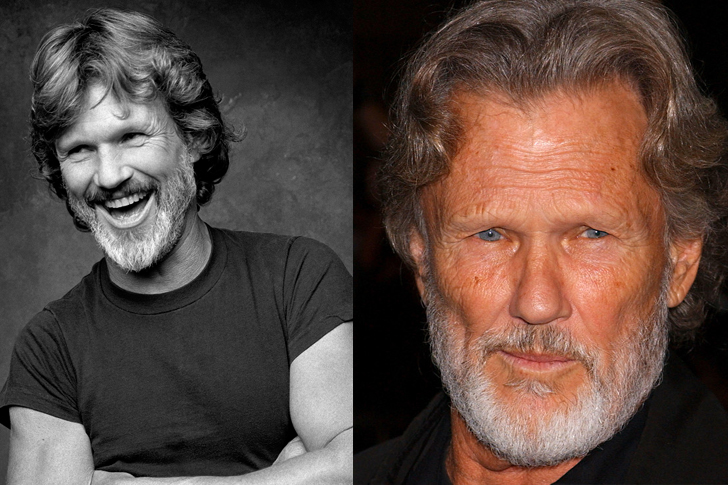 Kris Kristofferson is one of the legends when it comes to country music. The talent he showed paired with his unique and captivating voice made him one of the best in his craft. He's also a talented songwriter and some of the songs credited to his songwriting are Me and Bobby McGee, For the Good Times, Help Me Make It Through the Night and Sunday Mornin' Comin' Down, which can be considered in a league on their own. He also excels in acting and brought home the Golden Globe Award for Best Actor in the movie A Star is Born.
Kris Kristofferson had also formed a band called the Highwaymen with other country musicians such as Waylon Jennings, Willie Nelson and Johnny Cash. Their band was proved to be a supergroup that subsequently grew into a core creative power in the country music campaigns. Therefore, he has also been inducted into the Country Music Hall of Fame.
BRIGITTE BARDOT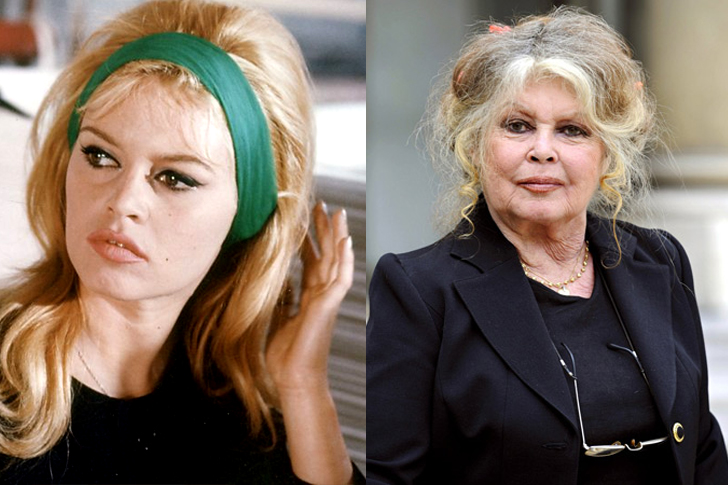 Brigitte Bardot was born and grew up in Paris. With an willingness to be an actress in her early life, she began and continued her acting work by appearing on And God Created Woman, Simone de Beauvoir's as well as Le Mépris. Bridget Bardot is a French actress, singer and one of the leading names when it comes to animal rights advocacy. She has one of the most gorgeous faces in her time and many fans agree that she doesn't need any plastic surgery because of the beauty she possessed.
She didn't only have the looks, she also had natural talent. Bardot proved this when was nominated for a BAFTA Award for Best Foreign Actress in her 1965 film Viva Maria! She retired from the entertainment scene after completing 47 films and 60 songs under her belt. Although Brigitte Bardot has retired from the entertainment business, she was still an influential cultural icon.
JACK NICHOLSON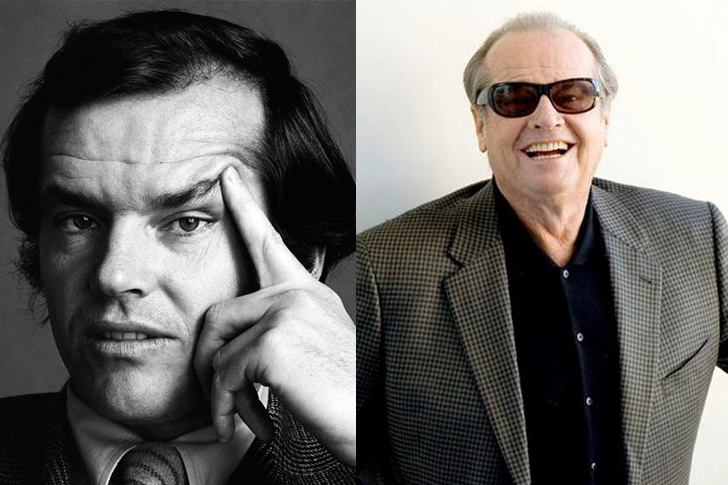 John Joseph Nicholson is an American actor and filmmaker who is known for being versatile on his roles. Unlike other actors who only excel in one genre, Jack Nicholson can cover it all with his skill set whether it is action, comedy, drama or just simply villainous portrayal. He reached the top of his career in movies such as Five Easy Pieces, Terms of Endearment, The Bucket List, and his role as Joker in the 1989 film Batman. He also got three directing credits in movies including the film called The Two Jakes in the 90s.
With many noble works, Jack Nicholson was also widely recognized by the media and the audience. He has obtained the honors such as the Academy Award for Best Actor, the Academy Award for Best Supporting Actor, three Academy Awards, Golden Globe Awards, and the Kennedy Center Honor.
PAT PRIEST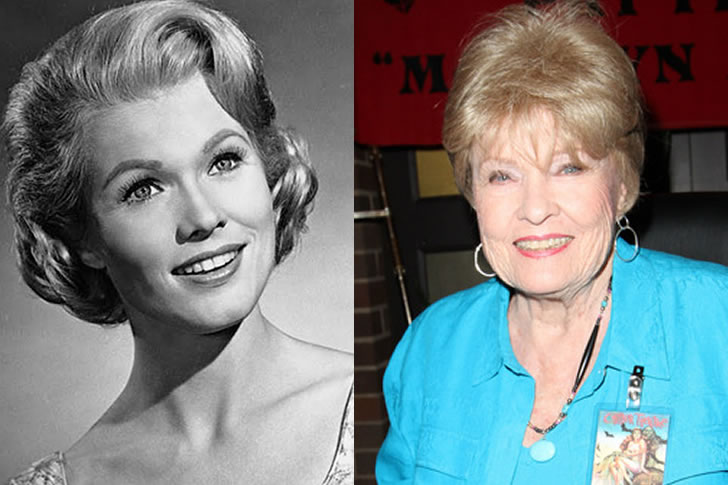 Pat Priest came into the mainstream entertainment scene with her portrayal of Marilyn Munster in the 1960s hit television show The Munster. After that, Priest also made appearance on several TV series involving Bewitched, Perry Mason, Death Valley Days, and The Mary Tyler Moore Show. This actress also performed her roles in several movies such as Looking for Love, Easy Come, Easy Go, The Incredible Two-Headed Transplant and Some Call It Loving.
She came in as a replacement for an actress that held the role for 13 episodes then left the show. This instance became the stepping stone for Pat Priest to be casted. A few years the show ended, Priest went to a hiatus and slowly bid goodbye to the entertainment scene. Some reports suggested that she already had a good credit score before her retirement and was reportedly battling lymphoma in 2001. Her treatment was a success and she is now living a healthy life.
AL PACINO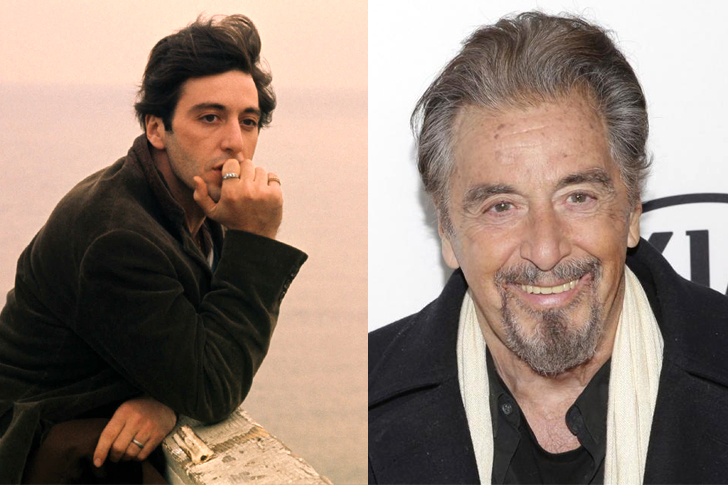 The Godfather actor Al Pacino has been around the Hollywood scene for more than five decades appearing in many movies and ads throughout the years. The famous actor and filmmaker received a lot of recognition and awards with his performances in his projects. He started his mainstream career with a small role in the 1969 film Me, Natalie. Because of his gift in acting, industry personalities noticed this young man's potential and it was the start of the luscious career of Pacino. He has two sons but didn't get married. That means he got no issues dealing with divorce lawyers, unlike his contemporaries.
Throughout his career span with more than fifty years, Al Pacino had won numerous honors and awards such as an Academy Award, two Tony Awards, two Primetime Emmy Awards, the Triple Crown of Acting, the AFI Life Achievement Award, the Cecil B. DeMille Award, and the National Medal of Arts.
DEAN STOCKWELL
Dean Stockwell initially appeared for being a child actor who was contracted with Metro-Goldwyn-Mayer. His representative works were Anchors Aweigh, The Green Years and Gentleman's Agreement in his early stage of acting career, and when he became an adult he appeared on the film Long Day's Journey into Night and Paris, Texas.
Dean Stockwell got a seven-decade worth of resume under his belt. That's how long he's in the entertainment scene, making a name for himself and proving his worth as an actor. Because of his long and consistent career, many can agree that he didn't need have any dealings with bankruptcy lawyers and by the looks of it, he was able to manage his finances well. Unfortunately, he was struck with a health issue in 2015 that forced him to bid goodbye to his career. Today, he's now fully recovered and is showing no signs of slowing down.
MORGAN FREEMAN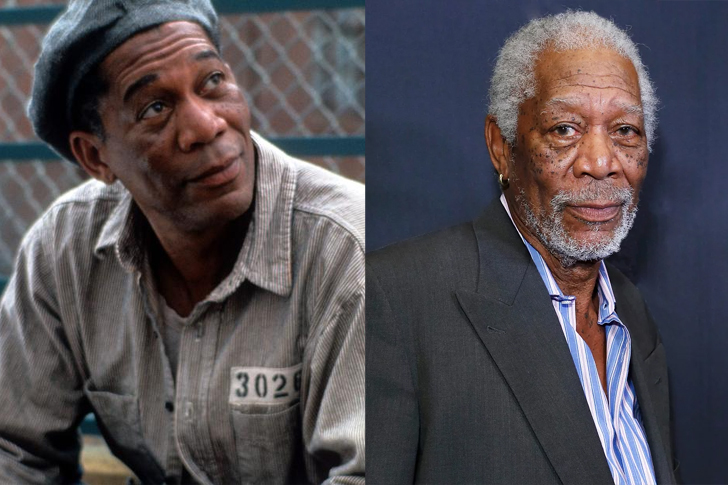 Morgan Freeman is a critically-acclaimed actor, director, and narrator. He's a well-respected figure in his craft and brought home multiple awards including an Academy Award for Best Supporting Actor in the 2004 film Million Dollar Baby. He had Oscar nominations for movies such as Street Smart, Driving Miss Daisy, The Shawshank Redemption and Invictus.
Morgan Freeman is excellent for his multiple skills and abilities. This actor had other noble works such as Glory, Lean on Me and The Shawshank Redemption. Except for being a actor, Morgan Freeman has also taken much efforts in directing Bopha. He also established movie production corporation Revelations Entertainment. He also got a pair of Golden Globe and Screen Actors Guild Awards for his performances. Now that's a long list of achievements for his stay in Hollywood. With all his success, he probably hired a financial advisor to properly manage his finances.
MARGARET O'BRIEN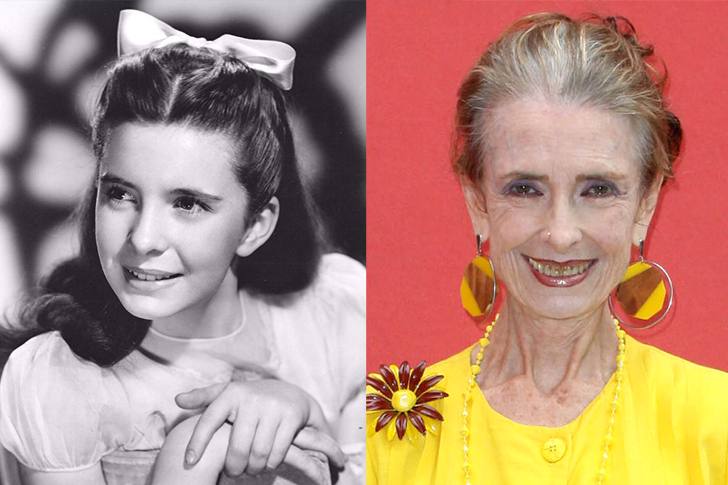 Margaret O'Brien started as a child actress who happened to have been blessed with a long and glorious career, which was under Metro-Goldwyn-Mayer when she was four years old. She had become one of the most prominent child celebrities all time so that she had been awarded with a Juvenile Academy Award. Her works can be seen on TV series, on drama stages as well as on movie screens.
She was introduced to proper money management at a very young age and because of her stable and consistent career as an actress, she was able to get a steady financial status. During her childhood years, she already received merit and earned the Juvenile Academy Award for Outstanding Child Actress. In 1990, the Young Artist Foundation honored O'Brien's contributions by giving her the Former Child Star "Lifetime Achievement" Award.
JACQUELINE WHITE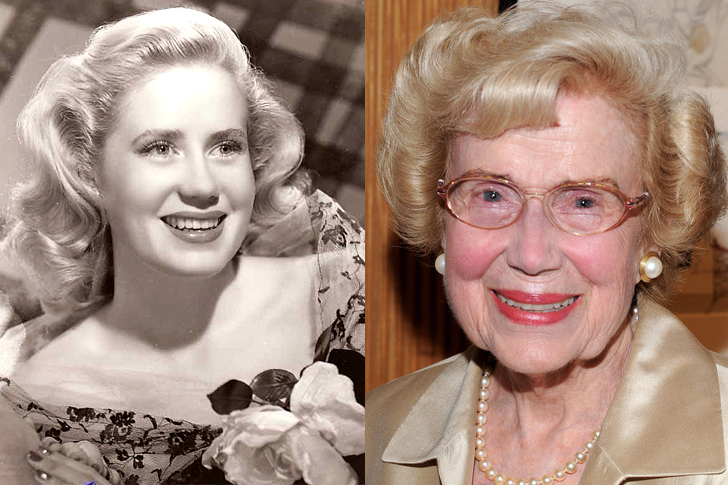 Jacqueline White was born on November 27, 1922 at Beverly Hills, California. Jacqueline White is an American actress who started in a drama class at UCLA. During a show, White was discovered by a casting director and was asked if she was willing to be part of a film called Song in Russia. It is possible that Jacqueline White's most representative works are Crossfire and The Narrow Margin. Jacqueline White was an actress who was contracted with Metro-Goldwyn-Mayer and RKO Pictures.
Three years later, she got her biggest break in her new acting career when she made an appearance in the movie called Crossfire followed by The Narrow Margin. Her mainstream career only lasted for a few years, though. She retired after spending ten years in front of the camera. However, White enjoyed her life together with her husband who was running a gas and oil business.
MICHAEL CAINE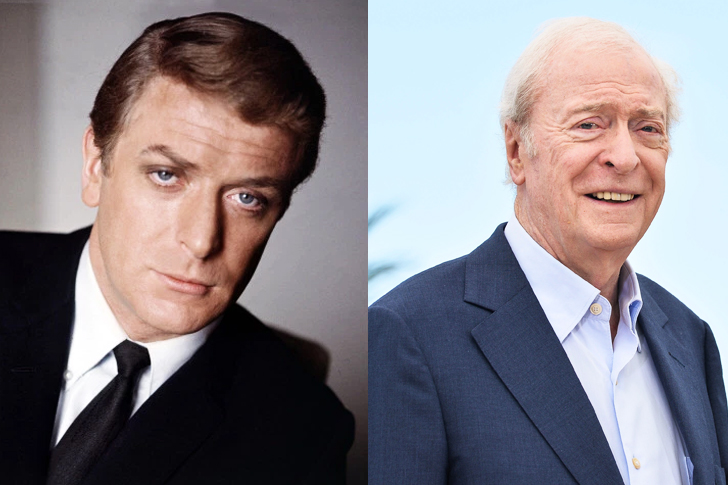 Sir Michael Cane is one of the pillars of the British film industry and he is widely considered as a British Icon. Aside from acting, he's also known for his projects as a producer and author. His name can be seen in more than a hundred movie credits throughout his seven-decade career. Few of his most recent movies include the 2014 film Interstellar, Dunkirk, and Kingsman: The Secret Service. He also appeared in recent Batman movies such as The Dark Knight and The Dark Knight Rises.
With his famous and special Cockney accent, Michael Caine had made an appearance on over 130 movies throughout his long acting span with more than six decades. Since Michael Caine was regarded as an English movie icon, he has ranked the top twenty in terms of the box office with the amount of more than $7.8 billion around the global in 2017.
GENE HACKMAN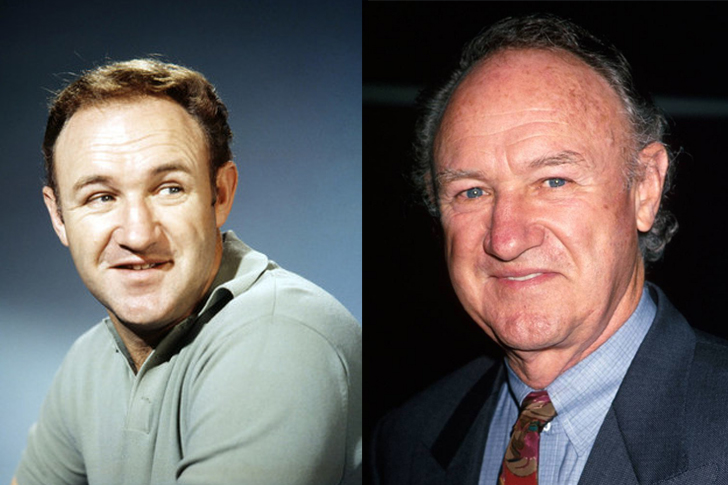 Eugene Allen Hackman is a retired actor and a novelist. During his long acting span with more than sixty years, Gene Hackman has also contributed a lot of other movie roles which are very popular among the audience, such as The Poseidon Adventure, The Conversation, French Connection II, A Bridge Too Far, Superman: The Movie, Hoosiers, The Firm, The Quick and the Dead and Crimson Tide.
He's been active in the entertainment scene for more than six decades along with countless films and recognitions for his performance. Hackman reached the peak of his career after playing the role of Buck Barrow in Bonnie and Clyde, which credited him an Academy Award nomination as a supporting actor. He later starred in the film called The French Connection where he landed two Academy Awards. He also loves to write books and novels during his spare time.
GENA ROWLANDS
Gena Rowlands has been with the industry for almost six decades as an actress. She received multiple accolades throughout the years including four Emmy's and a pair of Golden Globes. She also received an Honorary Academy Award for all of her contributions and they credited her for her performance. The Los Angeles Film Critics Association also gave Rowlands a Lifetime Achievement Award back in 2015. She only wore her beautiful wedding dress and only exchanged vows once in her life, unlike her contemporaries.
In her long career, Gena Rowlands had contributed a variety of classical roles by co-working with her husband John Cassavetes who was transferred from acting to directing. Her representative works contained A Woman Under the Influence, Gloria, Opening Night, Woody Allen's Another Woman, and The Notebook. With her excellent performances, Gena Rowlands had achieved many successes such as the Academy Award for Best Actress as well as an Honorary Academy Award.
ROBERT DUVALL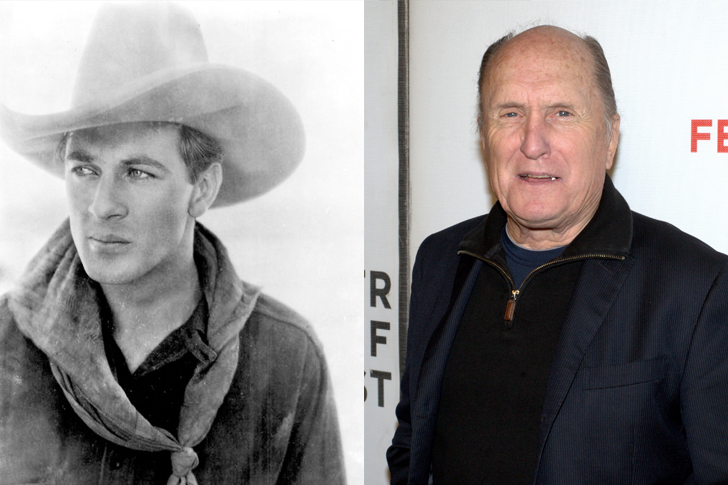 Robert Duvall worked in the entertainment industry for almost six decades as an actor and a filmmaker. Reports suggest that he made a huge fortune throughout his career but it looks like he just properly managed his finances with possible guidance from a financial advisor. To give us a quick view on how he manages his fortune, his estimated net worth is now at $70 million. Many fans and enthusiasts can agree that his most memorable performance was his role in The Godfather.
As a successful artist and director, Robert Duvall was quite an influential figure in the cinema history of the U.S. This celebrity had won Academy Awards, four Golden Globe Awards, a BAFTA, a Screen Actors Guild Award, the National Medal of Arts and an Emmy Award. His noble works were also very popular such as The Twilight Zone, The Outer Limits, Bullitt and True Grit.
ED ASNER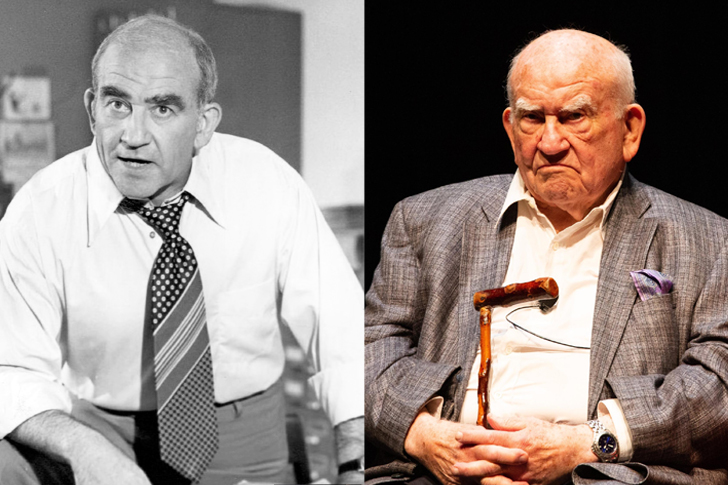 Ed Asner has a real name Eddie Asner. He was famous for his acting performance and vocal abilities. This celebrity was initially known by the public because he played the role of Lou Grant no matter on dramas or series, so that his image of portraying the same role was deepened among the audience. Throughout his career, he had obtained the Primetime Emmy Awards for several times.
Ed Asner started his career in mainstream media in the late 50s but he pushed the pedal to the metal in the early 60s where he got multiple offers and projects. From that moment, he consistently appeared in several television shows throughout his career. His name can be credited with at least two hundred television shows and at least fifty movies under his name. Outside showbusiness, Asner acts as a health advocate and he is constantly in a quest for raising the awareness about autism.
NANCY OLSON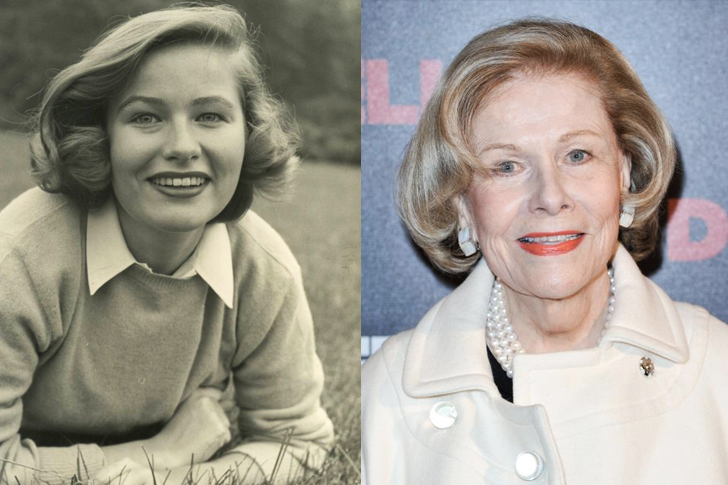 Nancy Ann Olson was born on July 14, 1928 at Milwaukee, Wisconsin, U.S. She was known for being an actress. Her mother is a Swedish descent called Evelyn Bertha, and her father is a physician named Henry John Olson. Nancy Olson first rose to stardom after she played the role of Betty Schaefer in the hit 1950 film, Sunset Boulevard. Her performance on her debut film credited her with a nomination for Best Supporting Actress.
After a few years, her career started to slow down a bit until she decided to leave the industry in the early 80s. Although Nancy Ann Olson had a relatively short acing career span, this actress did appear in some popular movies such as Disney's The Absent-Minded Professor, Son of Flubber and Airport 1975. She was paired up in multiple films with William Holden, one of the biggest stars in that era.
ANGIE DICKINSON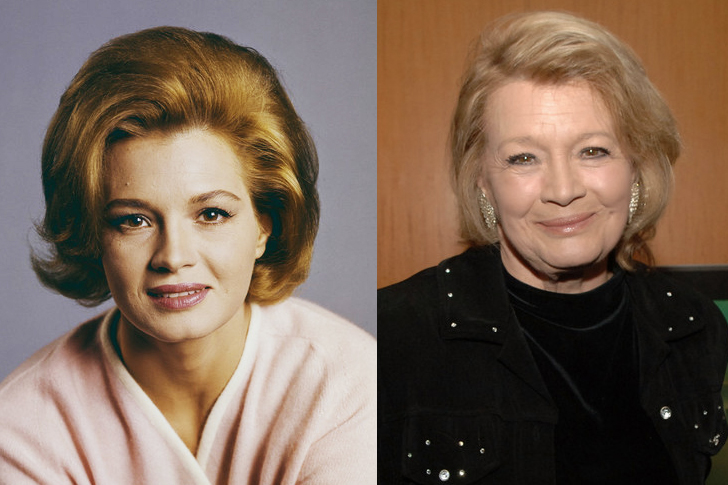 As an actress, Angeline Dickinson began her acting work on TV series by making an appearance on a variety of TV series. Later in 1956, Angeline Dickinson subsequently played an important role for her career on the movie Gun the Man Down, and then this actress were fortunate enough to receive the Golden Globe Award for being a new actress with her excellent performance.
Angie Dickinson received a huge push into the limelight with the help of the movie Gun The Man Down in 1956. Although she already received a few projects before, her gates to the peak of her career opened right after her 1956 movie. Three years after her breakout movie, she was credited with the New Star Golden Globe Award for her performance in the western-inspired film Rio Bravo. In her six-decade career, she faced many challenges and controversies that led her to a divorce attorney.
CHUCK YEAGER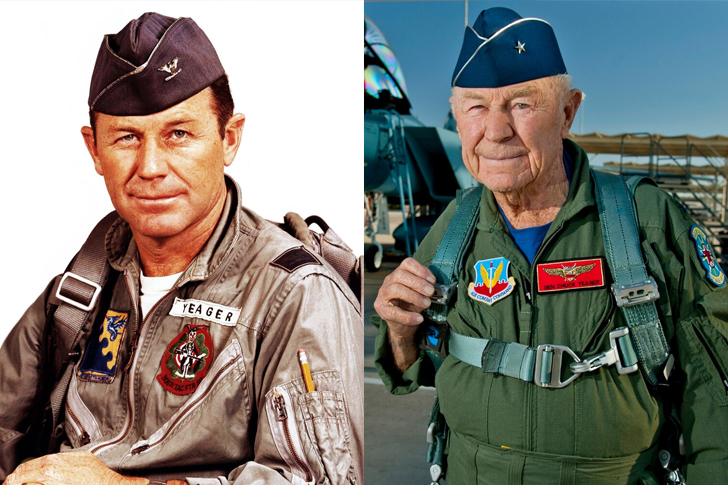 Charles Elwood Yeager or widely known as Chuck Yeager is probably the most famous test pilot of all time. He cemented his legacy in history books as the first pilot to reach the speed of sound barrier. Few years before he set the record, he worked as an aircraft mechanic in the Air Force, dealing with gas, oil, and engines of fighter planes. After graduating from the pilot program, he got promoted as a flight officer and the rest is history.
Chuck Yeager was remembered for his great contributions in flying work. This celebrity had flown over 360 distinctive classifications of airplanes during his long flying career which was more than 30 years. On account of his excellent performance, Chuck Yeager was boosted to brigadier general in 1969. Chuck Yeager had also obtained the Collier and Mackay trophies because he broke some speed and altitude records.
JIMMY LONDON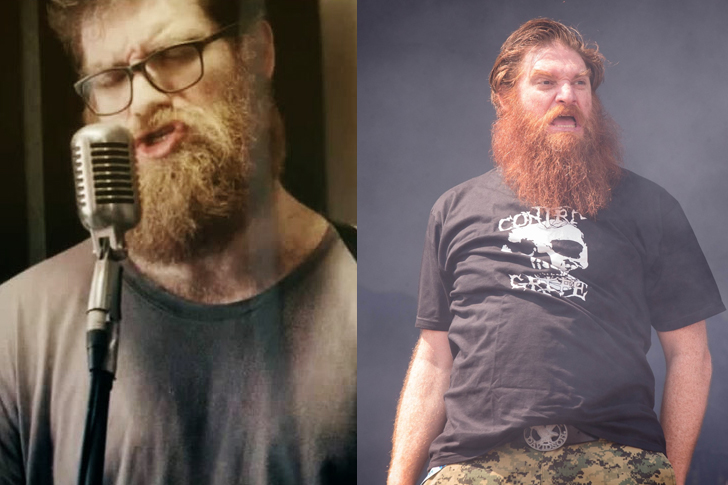 Jimmy London or Trevor Shaw in real life is a famous reggae singer from Jamaica. His career started to blossom during the 60s and 70s. Most of his audiences came from Jamaica and the United Kingdom. London compiled some of his original creations and music covers into an album and released it in 1972 which he named Bridge Over Troubled Waters. It is a commercial success and because of the impact it created, a recording studio credited London a chance to release the album once again in 2004.
After his initial success, Jimmy London continued to launch other works such as Rock and Roll Lullaby, No Letter Today, Together and Jim Say Hello. Later, this singer's performance at London's Lyceum Ballroom made him be receive a wide range of positive comments. To catch the trend of his popularity, Jimmy London published some singles else.
MILDRED GENE KORNMAN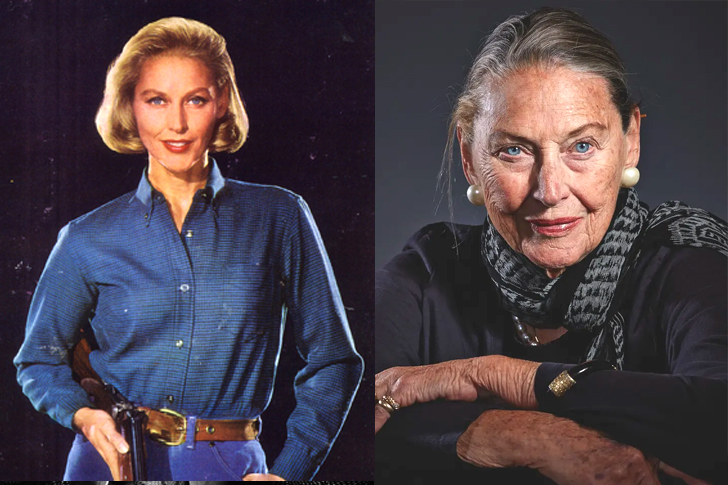 Mildred Kornman was graduated from Hollywood High School and turned to be an adult actress. She used to have an excellent performance on magazines such as Vogue and Harpers Bazaar, as well as on the TV advertisements. Mildred Gene Kornman or professionally known as Ricki VanDusen is a retired actress, model, and a photographer. She came from a family of stars just like her mother and her sister. Mildred and her sister, Mary, starred in the silent comedy show called Our Gang.
Mildred Gene Kornman was included in the cast until 1928. Most of her roles were minor. However, her fame started to grow when she reached her adulthood. She became a sought after model under the name Ricki VanDusen. Her new screen name was also seen in several movie credits such as Up in Arms, The Dolly Sisters, Cinderella Jones, and others.
MITZI GAYNOR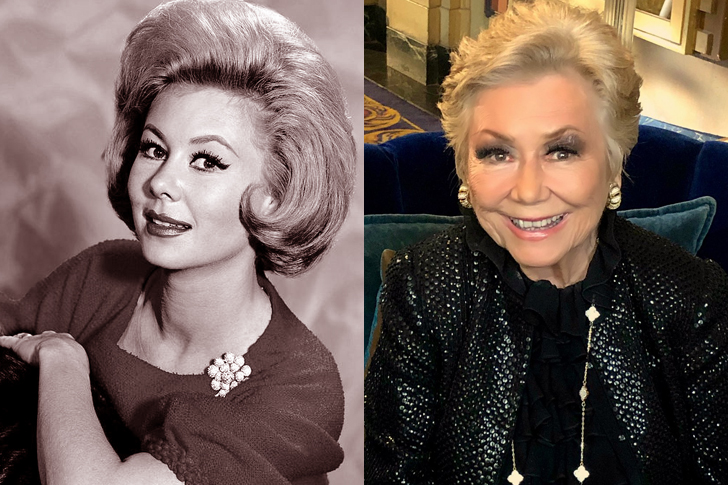 Mitzi Gaynor was born on September 4, 1931 at Chicago, Illinois, U.S. Mitzi Gaynor was not only a famous actress but also a singer and dancer. Her famous films include There's No Business Like Show Business, and she is well known by playing a role in South Pacific. Now that she is in her 80s, she recently posted on Instagram a sentimental flashback of her performance on the Oscar's.
She wrote, "My first time performing on the #Oscars, singing and dancing 1954's Best Song nominee 'The Moon is Blue' with my darling Donald O'Connor," Gaynor writes. "All live, and pure heaven for me. I wish we were doing it now." Her finance manager must have done a great job, cause up to now she has a $50 million net worth.
MARSHA HUNT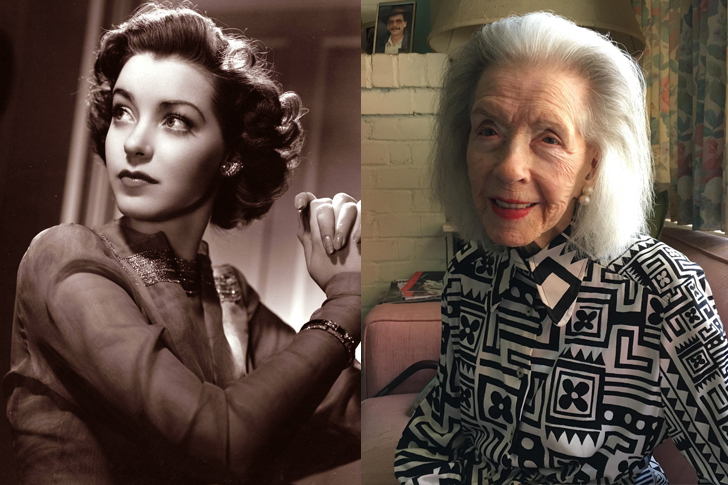 Marsha Hunt was not only an actress but a model and activist as well. With a career spanning 73 years, the Hollywood beauty has gracefully retired. Although Marsha Hunt had retired from the entertainment business, she experienced a long acting career with more than seven decades. Therefore, this beautiful actress also left some prominent images in numerous famous movies such as Born to the West, and Pride and Prejudice.
After appearing in multiple films and played different roles, Hunt might have hired a lawyer when she was blacklisted by the Hollywood film studio executives in the 1950s during McCarthyism. In the midst of the era when she was blacklisted, she turned her focus and became active in the humanitarian cause of world hunger. In the latter years, she helped in homeless shelters, raised awareness for climate change, supported same-sex marriage and promoted peace in Third World countries.
CLU GULAGER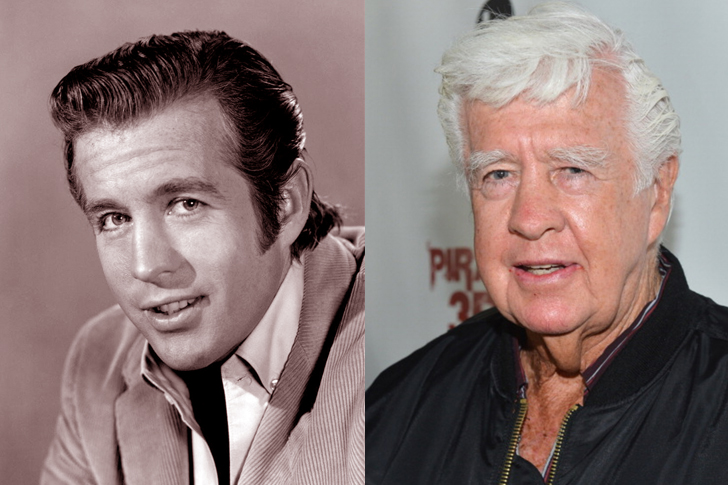 Clu Gulager initially caught the public's attention because of this actor appeared on the TV series The Tall Man by portraying the role of William H. Bonney, and then he gradually stepped onto the field of films. Clu Gulager subsequently played his first movie role on The Killers, and then his acting career rapidly promoted.
Clu Gulager was a famous actor and director. He had more than 160 acting credits under his name all throughout his career. His credit score must be high for he still has a net worth of $10 million. Gualger directed a short film entitled A Day with the Boys in 1969 and the film Moments in 2012. He also starred as Emmett Ryker on the TV series The Virginian that ran from 1963-1968 and won a Western Heritage Award in 1966. For his short film A Day with the Boys, he was nominated in Cannes Film Festival in 1970.
TIPPI HEDREN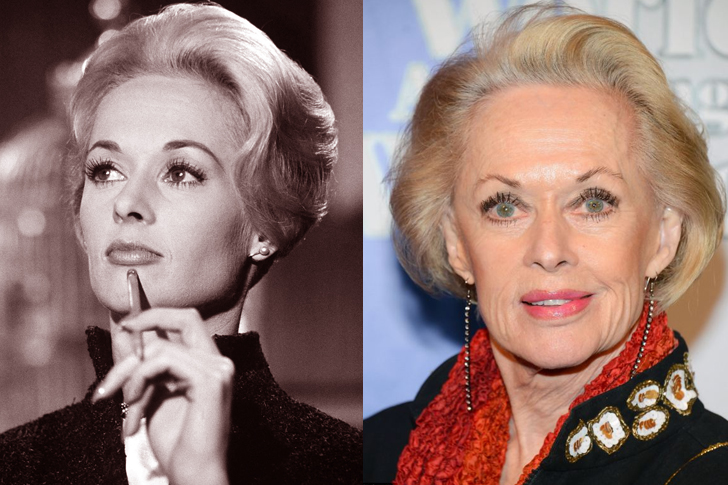 Tippi Hedren has garnered plenty of fans and the credit goes to her gorgeous body and stunning smile. She was always number one on the covers of Glamour and Life magazines during her prime. The beautiful face of Hedren has caught the attention of the legendary director Alfred Hitchcock. She was offered her first role which is the thriller flick, The Birds.
After the critical success of The Birds, Tippi Hedren continued to take much efforts in developing her acting career. In this following years, this actress made her appearance on more than 80 movies and TV series such as A Countess from Hong Kong and I Heart Huckabees. She quickly rose into stardom and even won a Golden Globe for Most Promising Newcomer. Aside from being a celebrity, Hedren is also busy being an animal activist. She handles her own non-profit organization, the Roar Foundation, to support the Shambala Preserve.
DEBBY BOONE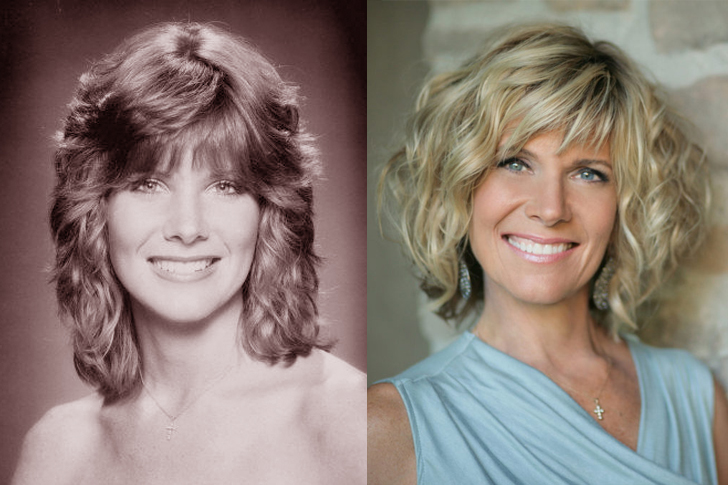 Debby Boone is known and will always be remembered for her beautiful song, You Light Up My Life. It was a chart-topper in 1977 and hit the number one spot on the Billboard Hot 100 chart. Because of the song, she was then able to win the prestigious Grammy Award for Best New Artist in 1978. Debby Boone has concentrated her focus on country music, so that in the following she launched the single Are You on the Road to Lovin' Me Again, which was proved to be a top hit.
Not only was Debby a well-known singer, but she also appeared in different movies and TV shows. She is happily married to an ordained priest in a Episcopal Church, and now pastors a congregation in the Greater Los Angeles area. With no signs of contacting a divorce lawyer, the couple has four lovely children.
TENLEY ALBRIGHT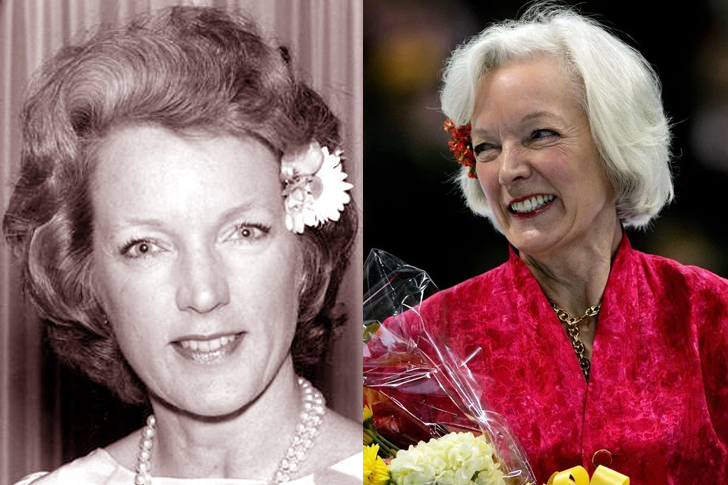 Tenley Albright kicked off her ice-skating career to treat her symptoms after she had suffered from a polio attack when she was just 11 years old. She became so good with ice skating that she became the first American female ice skater to bring home the Olympic Gold in 1956. During the career of Tenley Albright, she had received numerous honors and awards such as the 1956 Olympic champion, the 1952 Olympic silver medalist, the 1953 and 1955 World Champion, and the 1953 and 1955 North American champion.
She later quit her professional ice-skating career to get a degree. She studied medicine at Harvard and became a surgeon just like her father. Before she decided to retire, she worked as a surgeon for more than two decades. Now that she is 84 years old, she is the director of MIT Collaborative Initiatives.
CARLA BALENDA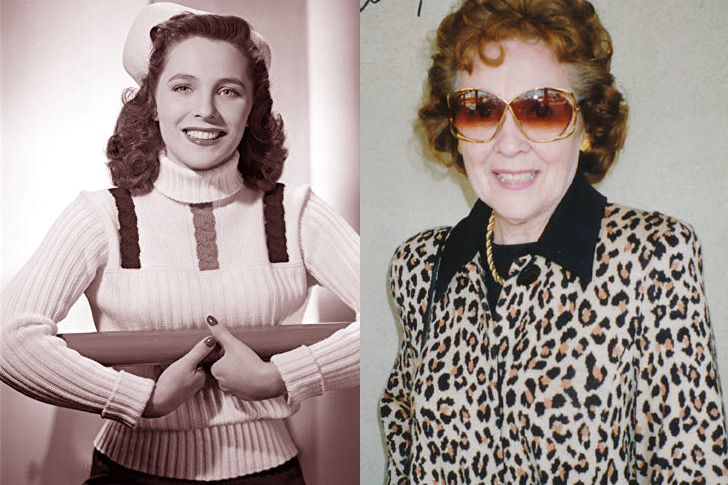 Carla Balenda was born on November 22, 1925, at Carthage, New York, U.S. This actress was graduated from high school in Baldwin, Long Island. When she was young, she joined in summer stock theatre and fell in love with acting. Starring at The Mickey Rooney Show, Carla Balenda immediately became famous. She starred as Rooney's TV love.
She was born Sally Bliss. However, she officially changed her name stating that "Sally Bliss was just too cute. And I'm not cute at all. That name would type me, probably in ingenue roles — and I'm not the type." Balenda also appeared on the TV show The Adventures of Dr. Fu Manchu as Betty Leonard. But she disappeared from the Hollywood radar after her role in the 1996 film "Seconds." He must have a good investment before she retired. She is now 93 years old.
JANE POWELL
Jane Powell started singing at an early age. She traveled all the way to Oregon to sell victory bonds and rose to fame in the mid-1940s when played different roles in various Metro-Goldwyn-Mayer musicals. She had various supporting roles in a different musical shows like A Date with Judy, Seven Brides for Seven Brothers, and Royal Wedding.
However, in the late 1950s, her film career slowed down. Powell then transitioned to the theatre, performing in various touring shows and two Broadway productions. Throughout her life, she had to contact multiple lawyers until she met her fifth husband, Dickie Moore, who was also a former child star. The couple relocated in 1985 to New York City and Wilton, Connecticut, where she was occasionally active in local theatre. Jane is now 91 years old, and thanks to her talent, she has made major contributions to the entertainment world after doing so much throughout her career.
HAL HOLBROOK
Hal Holbrook is an award-winning actor and one of the best craftsmen on stage and screen. He was known for playing Mark Twain and had a spectacular one-man show. He went popular for his several noteworthy acting portrayals in TV, films, and miniseries. Hal obtained Tony Award and won various Primetime Emmy Awards, including an Outstanding Lead Actor. In 2017, he retired from his role, but his career still went on since 1948. He was seen joining as a guest star on different TV series such as the Bone, Hawaii Five-O, and Grey's Anatomy. His most recent movie appearance was in the 2015 flick Blackway.
Holbrook also had to face some attorneys because he has filed for legal separations multiple times. Despite parting ways with her three wives, he was left with three beautiful kids as well, David, Victoria, and Eve. Today, Holbrook is 95 years old and probably enjoying all the time he has.
JANE WITHERS
Jane Withers was only three years old when she started as a child actress. She may be one of the most successful child stars, but you probably won't remember her as you were not yet born at the time. She was in her prime during the '30s and the early '40s. During those eras, there were only a few children that were considered to have exceptional talents. She also worked as a child model in commercials, and her most significant break is a role in the movie Bright Eyes as Shirley Temple. This is why Withers became triumphant and glorious.
Aside from being a successful actress, she also had a beautiful voice that enabled her to portray Josephine the Plumber for the Comet Cleanser commercials during the '60s. She also played a role as a voice actress in the Disney Classic, The Hunchback of Notre Dame. Starting young in the business, Withers must have the opted the best possible insurance that she could get.
TINA TURNER
Anna Mae Bullock, with the stage name, Tina Turner is one of Hollywood's legendary singers and actresses, thanks to her powerful voice. She is an American-born artist and a songwriter with a massive net worth. She started to perform at the tender age of 16.
Tina sold over 200 million records around the world and is one of the top-selling artists of all time. She was first known when she was part of the Ike and Tina Turner Revue. It was only until the '80s, though, before she launched her solo career. She then became an absolute superstar! Up to now, you can still hear her songs playing on the radio, especially her hit What's Love Got To Do With It. Her current net worth is $250 million and she has established different properties and businesses to help her in the future. We can only imagine what her credit score looks like!
KIM NOVAK
Kim Novak was one of Hollywood's prominent actresses during the '50s. She played roles in different movies and even won prestigious awards such as the Golden Globes, the Honorary Golden Bear Award, and a star on the Hollywood Walk of Fame. She was a model when she was young, and she had attracted many agents who wanted to keep her in their agency.
Many loved her because of her passion and love for the ordinary people and celebrities who have inspired her. However, she postponed her career in 1966, and then went back to filming again from 1980-1987. After her disappointing experience during the filming of Liebestraum in 1991, she finally decided to permanently quit Hollywood. She then focused her career as a painter, visual artist, and put much of her attention to her family. Until now, she is an in-demand guest in a different art show. After all, she was able to get a degree at the School of the Art Institute of Chicago.
DAVID MCCALLUM
Davis McCallum is a Scottish musician and actor who enjoys a massive net worth of $10 million. Since he played the role of a secret agent named Illya Kuryakin in the hit TV series The Man from U.N.C.L.E., David rose to international fame. He also took part and claimed the role of Donald Ducky Mallard in the TV series NCIS. It was reported that when the actor signed for the 16th Season of the longrunning CBS show, he asked for a lighter workload.
His decision to taking less work was so that he could spend more time with his family. Rumors suggested that he might even say goodbye to his character in Season 17, although that seemed to be untrue. Besides being a renowned actor, he also does a voiceover job because he is a great musician, as many people don't know. After working so hard in the industry, he surely has some investments that will keep the cash flowing.
BARBARA EDEN
Upon accepting Jennie's role in the popular sitcom I Dream of Jeannie, Barbara Eden suddenly became the ultimate feminine symbol. The 89-year-old star is beautiful, and many admired her for being talented. She showed her exceptional talent for the part and had become one of Hollywood's prominent stars.
Eden appeared in numerous films and television series during her prime. In 1988, she received her Hollywood Walk of Fame star for her contribution to television. In 1990, the University of West Los Angeles School of Law granted Eden an honorary Doctor of Laws degree. She also published a memoir named Jeannie Out of the Bottle and revealed how she dealt with the loss of her only son Matthew Ansara. The money she had saved during her career is the only resource she used to help her son during the breakdown. Barbara sure has many businesses to help her overcome the future.
DOLORES HART
As many would know, having a career in Hollywood is not for everyone. One example is Dolores Hart, who has a glamorous job during her stay in the show industry. She had melted away so many hearts, and the credit went to her perfect smile and dreamy blue eyes. Many even said that she would be the next Grace Kelly because of her long blonde curls, abilities, and beauty.
However, given her great looks, she also has a remarkable talent. The last role that she played was opposite Hugh O'Brian in 1963's Come Fly with Me. After which, she had decided to live a monastery life. In 2011, she shared her transformation from the stunning actress to a nun in the documentary God Is Bigger Than Elvis. This made Hart an inspiring woman who has touched the hearts of many. Evidently, Hart is never afraid to face her destiny, passion, and calling.
BETTY WHITE
Betty White is known as the grandma that everybody loves! She was born in Illinois, and a fantastic author, actress, comedienne, and TV host. She is acknowledged as a pioneer in the showbiz industry and has a glorious career. In fact, she has been part of the business almost all her life. Now that she is in her late 90s, she is still active on-screen.
Her career has already spanned eighty years, and the celebrity took part in different movies and TV shows. For more than eight decades, her career has been standing tremendous and thriving in both the movie and TV world. Betty is a versatile actress of all time and sought after on screens. Her reported net worth is $45 million, and she does not show any signs of quitting Hollywood. She surely has a finance advisor to take care of her earnings. Meanwhile, at her age, people can still see the happy and bubbly actress that she is.
JULIE ANDREWS
Julie Andrews is one of Hollywood's most prestigious actresses. Who would have thought that she is already 85 years old today, as she still looks stunning? Despite originally becoming famous as a child performer in various stage productions, she secured herself as one of the leading stars in the entertainment business.
Her most notable role was the leading role in Mary Poppins. She even obtained an Academy Award for Best Actress for this fantastic performance. She holds many credits to her name — not only as an actress but also as a singer and author. In 2002, Andrews became part of the BBC 100 Greatest Britons list. She already won five Golden Globes, a BAFTA, three Grammys, and the SAG Lifetime Achievement Award throughout her career. Despite her age and achievements, it looks like Andrews does not want to retire yet. She surely has all the insurance she needs.
PEGGY DOW
Peggy Dow was first discovered by a talent agent and was cast in a TV show in February 1949. Her beauty is renowned worldwide. This woman does not only look good but also has the brains and talents. Shortly after her brief exposure, she signed a deal with Universal, which offered her a seven-year contract. She later appeared in nine films, and her most recognizable role was as the medical assistant Kelly in the 1950s hit movie Harvey.
However, after three years, she quit her acting career to marry Walter Helmerich III, an oil tycoon. Dow and Helmerich did not need any lawyers as they were married for 60 years until his death in 2012. Now, she devoted her life to the arts and philanthropy. Dow also did many charitable works to give back to the people she cared about most. This is her way of being grateful for being accepted by many fans and supporters throughout her career.
LEE MERIWETHER
Lee Meriwether was a former model and got to bring home the crown in the 1955 Miss America pageant before becoming an actress. Following her victory, having a career is not that hard for her to achieve. Meriwether gained popularity when she appeared in the long-running crime drama series Barnaby Jones and played Betty Jones's role. She also became famous when she played the role of Catwoman in the hit film Batman during the '60s.
Meriweather has won different awards across her career. The award includes a Supporting Actress in the rising Catwoman series, Best Actress in In Memory movie, a Lifetime Achievement Award, and the Best Female Actor. Many had thought that she already retired from Hollywood, but she again appeared in the short film Kitty in 2016. According to reports, her net worth is estimated to be $200 million. With that, we are sure that her credit score is definitely high!
MEL BROOKS
Mel Brooks is a well-known artist, comic, composer, and filmmaker. He is known as the man behind many film satires and comedic parodies. He started his career as a humorist and a writer for the early variety TV show entitled Your Show of Shows. Together with Carl Reiner, he created the comic character The 2000-Year-Old Man. Also, with Buck Henry, he wrote the famous television comedy series Get Smart. Brooks became one of the most successful film directors in the 1970s, and dozens of his films were part of the top 10 money-makers of the year when they were released.
Mel is easily one of the best producers and comedians of his time as he has been consistently recognized by many award-giving bodies such as Tony Awards, Grammy Award, Emmy Award, and Oscar Award. This made him a part of the exclusive and prestigious EGOT club. As successful as he is, he must have a finance manager considering that he has a net worth of $85 million.
JOE TURKEL
Did you know that Joe Turkel served in the US Army before he became an actor? When he was 16 years old, he joined the United States Army and served in the European theater of operations during World War II. Coming back after the war, he finally pursued his dream of being an actor. Turkel rose to stardom when he played the role of Dr. Elden Tyrell, who is the eerie doctor in the classic movie Blade Runner. He also played Lloyd, the wicked bartender in Stanley Kubrick's The Shining. Some of his film credits go by the name Joseph Turkel.
Even though he is already in his early 90s, he still takes care of his health as he can be seen physically fit. Even at his age now, he still is one of the best actors to this day, where he remains to showcase his notable talents and remarkable abilities on screen.
HENRY KISSINGER
Henry Kissinger might not be a Hollywood celebrity, but he is still quite famous for his political career. He is an American diplomat and a political scientist. He previously worked for Presidents Richard Nixon and Gerald Ford. However, during his adolescence, his life was not that easy.
Kissinger was born and raised as a Jew in Germany and he had to run away from his country in 1938 to save his life. He received the prestigous Nobel Peace Prize for his participation in the Vietnam War negotiations although many are not convinced stating that his role led to no success at all. He has a controversial political career but he proved to everyone that he has had a massive impact on global politics. He continues to support and inspire many people. He must have a good finance manager, as reports indicated that his net worth is $20 million.
DICK VAN DYKE
Richard Wayne "Dick" Van Dyke is a beloved actor, singer, writer-producer, and of course comedian. Through his various acting roles in many renowned films, TV sitcoms, musicals, and dramas, he has achieved an enormous amount of success. Until now, he remains to be an iconic producer who produced the well-loved films like Mary Poppins and Bye Bye Birdie.
His career spanned for almost seven decades, and we could only imagine what would his credit score look like today. Their family tree is filled with famous people, as he is the older brother of Jerry Van Dyke and the father of Barry Van Dyke. Dick also starred in numerous classic films such as Chitty Chitty Bang Bang. With his long-running Hollywood career, he is a recipient of multiple awards including five Emmys, a Tony, and a Grammy. In 2013, he received the Screen Actors Guild's highest honor which is the SAG Life Achievement Award.
BEVERLY CLEARY
Beverly Cleary is one of the well-known authors in the world. She has already authored more than 30 books for children and young adults, and she is considered to be one of the most successful writers of children's literature. She sold an outstanding 91 million copies of her books worldwide. Some of her famous characters are Ralph S. Mouse, Henry Huggins, Ribsy, Beatrice Quimby, and her sister Ramona Quimby. She was able to win the 1981 National Book Award for "Ramona" and "Her Mother" and the 1984 Newbery Medal for "Dear Mr. Henshaw". With everything she had achieved and the number of people who read her books, there is no wonder that she has a net worth of $20 million.
With her gift and talent in writing, Beverly has firmly established both her career and has inspired young writers to write from their heart. We just hope that she has the right insurance and a finance manager to handle all her wealth.
BETTY LYNN
Elizabeth Ann Theresa or better known as Betty Lynn was famous for her role as Thelma Lou in The Andy Griffith Show that ran in the 60s. She was also part of well-known shows such as Sitting Pretty, June Bride, Meet Me in Las Vegas, and the original film Cheaper by the Dozen that was made in the 50s. Betty Lynn was just 5 years old when she started singing in the Kansas City Conservatory of Music. She then became a successful mezzo-soprano. She also garnered awards because of her notable talents on screen. Now, she is 94-years-old and still isn't showing any signs of slowing down.
All of her projects during her prime made good preparations for a high credit score the moment she decided to retire. She happily lives in a facility in Mount Airy where she speaks and inspires many people. Betty openly shared her personal experience hoping that many will learn from it.
JOYCE DEWITT
Joyce Dewitt joined the entertainment industry as early as 13 years old. She appeared in mainstream shows from the mid-70s, where she exhibited precociousness, proving to people that children can hold up with adults in terms of determination and talent. She's a real professional both on and off the camera. In 1974, she received her bachelor's degree majoring in theater at Bell University and pursued her master's degree at the University of California right before working full time as an actress.
Joyce accumulated a good net worth from acting in hugely successful films, which only shows how far she has gone just because of sheer talent. She's one of those lucky people that aged gracefully with time and she still looks as wonderful as when we first saw her back in the day. Many are still amazed by her beauty and people miss her on-screen. Even though she is no longer active in the industry, she has made investments that can keep her busy.
LONI ANDERSON
Loni Anderson is an American actress who rose to the top of Hollywood with the help of her character as the receptionist Jennifer Marlowe in the hit CBS sitcom WKRP in Cincinnati back in the late 70s. Before that, she was relatively obscure and only had minor roles in various films for nearly a decade. Little did she know that she will be a great actress over time. The show gave Loni multiple awards including three Golden Globes as well as a couple of Emmy nominations. Until now, she is still a diva as her beauty remains outstanding and timeless.
She appeared on many TV shows, movies, films, and series where she did not expect to gain so much popularity and awards. She was far from needing any bankruptcy lawyers because of her multiple projects. Some of her famous shows and films include The Love Boat, Munchie, and Stroker Ace.
EVA MARIE SAINT
Eva Marie Saint is one of the pillars of Hollywood and she has more than seven decades of experience to back it up. She reached the pinnacle of stardom in her role in the drama film On The Waterfront in 1954 where she brought home the Academy Award for Best Supporting Actress. She then teamed up with Alfred Hitchcock and got enlisted for the film North by Northwest where she was credited with another nomination for her performance.
These are just a few of the long list of projects she got during her tenure in the entertainment scene. Eva is a renowned actress and even at her age now, you will still see her amazing beauty. Many admire her for her talent but she was also a good money handler. She made different investments that can assure that she will have a good future. Today, Eva is just enjoying the best of her life with kids.
ANN-MARGRET
Ann-Margret Olsson is a Swedish actress and a talented singer-dancer. When she went to elementary school, she started taking dance classes and quickly showed people a promising talent. In her teenage years, she performed in Suttletones and immediately caught the interest of George Burns. Since that moment, she signed a recording contract with RCA and appeared in many TV specials, stage shows, and movie musicals. She was famous for movies such as Bye Bye Birdie, Viva Las Vegas, The Cincinnati Kid, The Train Robbers, and the Grumpy Old Men franchise.
She was credited for her talents with multiple awards including five Golden Globes as well as nominations for Oscars, the SAG Awards, Emmy's and Grammy's. As if that isn't enough, she even received a trophy from the Emmy's for Outstanding Guest Actress in a Drama Series in a 2010 episode of Law and Order. Ann has no biological children but has three stepkids who are takes care of her now.
CHRISTOPHER LLOYD
Christopher Lloyd is a renowned voice actor for various animated films and TV shows. He is also a popular actor both on and off the camera. He became famous and rose to prominence in the industry when he got cast as one of the characters in the critically-acclaimed comedy-drama film One Flew Over the Cuckoo's Nest in 1975 which also starred Jack Nicholson. He followed it up by portraying Jim Ignatowski in the hit comedy show Taxi which ran from 1978 until 1983. His investments in the role paid off with two Emmy awards.
There are also other nominations and awards he received like the Saturn Awards. His streak didn't slow down as he went to join the cast of the Back to the Future franchise as Emmett "Doc" Brown. He has acquired several properties throughout his career that will surely help him in the future. One of the smartest things an actor can show people is to have properties that will be useful in their life.
ALI MACGRAW
Elizabeth Alice MacGraw is a famous model, actress, and advocate of animal rights. She made her debut in the entertainment industry in a fashion show where she first worked as a photo assistant. Eventually, she became a fashion model and later ventured into acting. She rose to prominence in the 1969 romantic comedy-drama Goodbye, Columbus alongside Richard Benjamin. Her role credited her with a Golden Globe Award for Most Promising Newcomer.
She became a worldwide sensation in the 1970 romantic-drama film called Love Story. This gave her a nod for an Academy Award for Best Actress. She also received another Golden Globe Award for Best Actress in a Motion Picture – Drama in 1972. During the 1970s, Ali's became a cultural icon and inspired many people. Working in fashion and being a model gave her the advantage to express herself by wearing trendy clothes. As of today, she is still a fashion icon and works her own clothes.
JOHN ASTIN
John Allen Astin has been one of the foremost movers in the entertainment industry since the 1960s. He became a renowned actor by playing characters that were unconventional and quirky on different TV programs for many years. He is perhaps best known for his role in the horror sitcom The Addams Family that ran from 1964 to 1966, which also received a few adaptations in film and even in animated format. He portrayed the role of Gomez Addams, the head of their family.
During the height of his career, he had a dual profession: one as a director of Theater Arts as well as a Professor of Arts at Johns Hopkins University where he received his bachelor's degree. He also started his career on Broadway where he used his voice to earn a living. This led him to be one of the best comedian actors of the time and until today, people get inspiration from his comedy skills.
SALLY FIELD
Sally Margaret Field is one of the towering celebrities that ever graced the splendor of Hollywood. She started her journey in the entertainment industry back in the 1960s in shows such as Gidget, The Flying Nun, and The Girl with Something Extra. Her career started to flourish when she portrayed one of the main characters in the mini-series Sybil. Her performance credited her with a Primetime Emmy Award for Outstanding Lead Actress in a Limited Series or Movie.
Sally has a whooping net worth of $55 million and has enjoyed a fruitful and successful career that spans several decades. Throughout the years, she constantly appeared in huge projects and remains to be one of the most recognizable faces in Hollywood. Sadly, she was diagnosed with osteoporosis in 2005 but this did not stop her to do good. In fact, it even paved the way to establishing a health campaign that raises awareness of the condition.
HARRY BELAFONTE
Harry Belafonte or Harold George Bellanfanti in real life is an American singer-songwriter, actor, and a known advocate of Civil Rights. He is one of the pioneers of the Jamaican-Caribbean style genre in the mainstream music scene and his net worth hovers around $28 million. He didn't encounter any issues with money management since his breakthrough album Calypso in 1956. He also worked on movies and musicals such as Carmen Jones, Island in the House, and Odds Against Tomorrow.
Aside from his talents in both singing and acting, he didn't forget his duties to the public and he later joined a civil rights movement that raised awareness on equality. It has always been his advocacy to educate people and share his personal experience in life. He faced many struggles in life just to be where he is now and he is not ashamed to tell that to people.
JERRY LEE LEWIS
Jerry Lee Lewis, or otherwise known as "The Killer", is considered to be one of the tallest pillars of rock and roll history. He has a net worth of $15 million. Back in the 1950s, he embarked on a journey to be a successful musician and quickly became a rock star. Lewis recorded many albums and eventually fronted his own concert. Lewis rose to stardom after the release of his extremely popular hit "Whole Lotta Shakin' Goin' On" in 1957. He is widely known for his wild antics on stage and was also one of the most important pianists of the 20th century.
Unfortunately, he also received a lot of negative criticism because of various controversies, and so his reputation suffered. But he still managed to make a comeback. Regardless of his personal issues, history says he is one of the biggest stars of his time. Until today, Lewis remains to be very active in the music scene and continues to tour around the world. With this prolific career seemingly unstoppable, we just hope that he made some wise investments already so that he would remain financially secure in the future.
SAM ELLIOTT
With a $10 million net worth, you cannot forget Sam Elliott's fat mustache and signature voice. With his roles in western movies, he rose to prominence with a cowboy image which suited him a lot. He is one of the iconic mustache men that has a deep voice. He later managed to land even more notable roles, though, having appeared in iconic films such as The Hulk and The Big Lebowski. Many are amazed at how he can bring to life any character and role given to him. This way, many people even admire him because of his talents and looks.
Like all celebrities, he also encountered a negative phase in his life, but he remained positive, overcame all of his problems, and made his health his top priority. Without any need for plastic surgery, you have to admit that he looks much younger than his actual age now.
NANCY SINATRA
Nancy Sinatra is an American singer and the eldest daughter of the legendary Frank Sinatra. Her celebrity father, however, didn't stop her from taking credit for his fair share of achievements in the music industry. She's responsible for hit singles such as "These Boots are Made for Walking". She first got her exposure by joining her father's show called The Frank Sinatra Time Show where she worked on her writing and singing skills.
All of her efforts started paying off and she received a nomination for a Golden Globe in two separate years. She also got the OFTA Film Awards in 2004 and 2006. In 2006, she finally landed a spot on Hollywood's Walk of Fame. Nancy made several investments in her career that would surely make her father proud of his daughter. Today, Nancy continues to inspire more people using her amazing talents.
TOMMY RALL
Tommy Rall's favorite genre is the musical comedy, where he usually performed as a tap dancer, ballet dancer, and acrobat. He has a body of an athletic figure even if he was a dancer. During the 1960s, he became a successful operatic tenor where he was featured in the Opera Company of Boston, the American National Opera Company, and the New York City Opera.
He has crossed eyes, which made his mother enroll him into dancing classes where he showed potential from the outset. This inspired him to do more and dreamt of appearing on the movie screen. He worked very hard and eventually appeared in the 2018 documentary Broadway: Beyond the Golden Age documentary. On October 6, 2020, he died of heart failure. He was 90 years old. Until the very end, he was widely loved and respected by many people in the industry and they all consider him to be one of the greatest dancers of all time.
CHRISTOPHER PLUMMER
Arthur Christopher Orme Plummer or widely known as Christopher Plummer is a Canadian Actor who had six decades of success in the entertainment scene. His first dream is to be in a music career but eventually fell in love with acting. After graduation, he toured and performed with the Canadian Repertory Theatre.
It was in the 1950s when he made his first Broadway debut and since that moment he continues to be in theatre production until today. He started playing roles in mainstream cinema in a 1958 film called Stage Struck. However, he reached the pinnacle of his career with his role as Georg von Trapp in the 1965 musical drama The Sound of Music. With the success of the hit musical, Plummer's career went sky-high and his net-worth reached a stunning $20 million. It seems like he has a knack for proper money management. Plummer has also gathered different awards and nominations because of his talents in the entertainment industry.
LORETTA SWIT
Loretta Jane Swit is a popular stage and television artist who portrayed the role of Major Margaret "Hot Lips" Houlihan in the popular TV show M*A*S*H where she was credited with a lot of recognition from award-giving bodies. After the show ended, she received multiple projects and appeared in various films and television series, including Race with the Devil, Hawaii Five-O, Bonanza, and Diagnosis: Murder. She is an amazing American actress with an amazing net worth of $4 million.
Born in New Jersey, she studied at the American Academy of Dramatic Arts and trained with Gene Frankel. In the late 1960s, she started her professional career on different stages, touring, and featured in regional productions. She got a whole five decades of experience under her name and a five-decade worth of fortune. Loretta has a natural beauty everyone admires. Today, she still looks younger and many are inspired because of her timeless beauty.
GLYNIS JOHNS
If you are a fan of Winifred Banks of the hit musical motion picture Mary Poppins then you must have heard of the astonishing actress and singer Glynis Johns. She is a talented dancer and singer and is widely known for her upbeat personality and distinct voice. She even earned a spot to teach ballet back in her prime. Her amazing talent was her secret behind her long and luscious career that spanned over six decades.
With her lifelong career, the British actress has a net worth of around $12 million. Many love her for the upbeat persona she possesses. Her stay in the entertainment industry made her gain different nominations such as an Academy Award for Best Supporting Actress for her role in the 1960 movie The Sundowners. Upon the death of Olivia de Havilland, she is now considered to be the last surviving star of the Golden Age of Hollywood films.
NEHEMIAH PERSOFF
Nehemiah Persoff is a retired actor that was originally born in Israel before migrating to the United States. He served in the United States Army during the war and after the war ended, he switched careers and pursued an acting profession. Persoff went famous for his characters in classic movies such as Yentl and Some Like It Hot. He also occurred in many TV series like Five Fingers, Route 66, and Mission: Impossible.
Like other actors, he also began with uncredited roles in films such as The Naked City and On the Waterfront. He had more than two hundred movie credits under his name and was involved in some of the most famous movies in history. Although he's not active in the movies and television series anymore, his artistic side is still rolling as he continues to paint. Painting helped him to cope up with everything and became his hobby.
CLINT EASTWOOD
Clint Eastwood is a multifaceted American actor, director, and musician who was one of the most prominent figures not only in Hollywood but the whole entertainment scene. He was an ordinary person during his youth, went to Oakland Technical High School, and even took various jobs like a paper carrier, lifeguard, golf caddy, and forest firefighter. The moment he turned 20 years old, he served his military duty in the army. Since then, he wanted to become a notable personality and landed several acting jobs.
He started gaining international success when he paired with the Italian filmmaker, Sergio Leone. The western theme was mainstream back then and Clint Eastwood was credited with many western-action movies. He's also considered as a critically-acclaimed director that earned more than enough respect from his colleagues in the entertainment scene. With his creative and innovative mind, he was able to get the most cost-efficient directing methods when it comes to filming time and the overall budget.
PHILIP MICHAEL THOMAS
Philip Michael Thomas was one of the main stars in the hit show Miami Vice. He became popular when he portrayed the role of detective Ricardo Tubbs in the '80s series. He is also known for his healthy lifestyle because he's vegan. Philip was also featured in different advertisements, made-for-TV movies, and spokesperson of a cell phone company.
He got involved in a project where he played as the voice of Lance Vance in one of the most popular games in history, Grand Theft Auto: Vice City. This must be his hobby as he got another project recently in a game titled Gangstar Rio: City of Saint. Fellow gamers will hear Thomas's voice on these games once they invest in such. Only a few people know that he's vegetarian and that he does not smoke and drink alcohol. It is his way of being healthy and take care of his body.
BILLY DEE WILLIAMS
Billy Dee Williams is a known actor, singer, and artist. He's known for his role in the Star Wars franchise The Empire Strikes Back in the 80s as Lando Calrissian. Aside from his Star Wars project, he also starred in Brian's Song, Lady Sings the Blues, Nighthawks, and the 1989 film Batman where he played the role of Harvey Dent. His net worth is $9 million which he earned from being a great entertainer and media personality.
Williams has been persistent ever since because he went to art school to train his skills. He graduated from LaGuardia High School of Music & Performing Arts and even completed a two-year scholarship at the National Academy of Fine Arts and Design to learn about classical painting. Now in his 80s, Billy is still showing no signs of slowing down one bit. It must be because of his comprehensive medical insurance as well as his fantastic physical condition.
JOHNNY CRAWFORD
Born on March 26, 1946, Johnny Crawford was one of the most prominent actors and singers during his prime. He launched his career in front of many live audiences where he performed as an original member of Mouseketeers in 1955. Ever since then, he appeared in supporting roles in TV shows and films. He is famous for Hellboy, The Rifleman, and Thirteenth Floor. Crawford was highly praised for his talent in acting. He also had five Top 40 hits in the 1960s. His recording of "Cindy's Birthday" peaked at number 8 on Billboard's Top 40 in 1962.
Remarkably, he is happily married to his high school sweetheart, Charlotte Crawford. He surely has a lot of investments and insurances up to now because of his good $500 thousand net worth. Crawford came from a family of musicians so he clearly possessed those talents in his blood.
SOPHIA LOREN
Sofia Villani Scicolone or widely known as Sophia Loren is an Italian actress, singer, and model that received international fame in 1958 with the help of her five-picture contract with an American studio. After her contract, she then received another project entitled Two Sisters. In the mid-1960s, Loren is one of the most sought-after actresses. She was asked to star in The Fall of the Roman Empire which gave her $1 million. Sophia holds the record of earning six David di Donatello Award, Laurel Award, five Golden Globe Award, Grammy Award, and a Lifetime Academy Honorary Award, which makes it obvious that she is one of the iconic actresses of her time.
Her earnings were also a huge sum of money at that time and she certainly needed help from a financial advisor. Her net worth as of today is $75 million and she still looks like in her youth, beautiful and charming.
You've Reached The End