When the exciting world of sports comes to your mind, we think of the athletes alone; the likes of Cristiano Ronaldo with his expertly groomed hair or the highly competitive Serena Williams often jog the mind when the topic of sports comes to play. Lebron James and Tom Brady are a few more notable players who have won world records and donned posters all over the world.
Aside from the fame that these athletes have gained, has anyone ever considered just how well their teams' owners have fared? In fact, these sorts of businessmen may just be the richest in the industry. Who are they and what got them to where they are now? Keep reading to know their names, their stories, and the money that makes the world of sports go around from the NBA to the MLB and all else in consideration.
Drew Carey
Net worth: $165 million
Owns: Seattle Sounders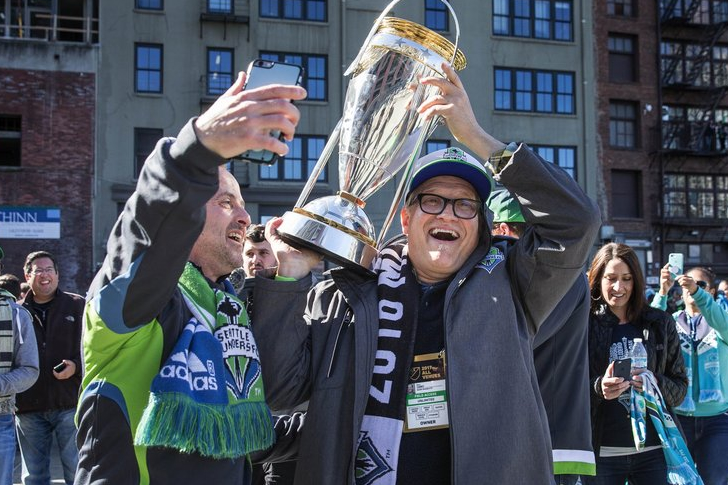 Drew Carey is popular to the public eye for his work as a comedian and a notable TV figure, but not many realize that he owns a sports team, too! He had reportedly made a huge investment in the Seattle Sounders soccer team. The Cleveland-born personality first served in the Marine Corps before he began his career in standup comedy. Some time after his foray into standup comedy commenced, he played the lead in his own sitcom entitled The Drew Carey Show before moving on to hosting TV shows.
One of his more popular TV hosting gigs was on the improv comedy sketch show Whose Line Is It Anyway? He now hosts the CBS TV game show The Price is Right. Hosting the show made the popular TV personality earn $12.5 million every year. Coupled with his various investments, this value was sufficient enough to land him a spot as one of the 20 highest-grossing TV hosts worldwide.
Bill Murray
Net worth: $140 million
Owns: St. Paul Saints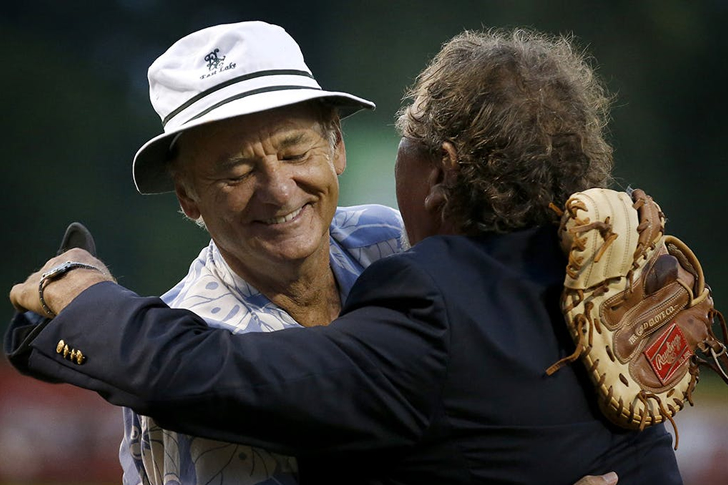 Bill Murray may be known for his comedy career and his acting work, but he also shares ownership of the St. Paul Saints baseball team. William James Murray is the star's birth name. He was born in Illinois on September 21, 1950. As it turns out, the comedian's family is a large one, consisting of eight siblings. Three of his siblings dreamed of being actors as well, but their father died and sadly was not there to witness the children's degree of success.
The Illinois-born celebrity earned his fame on the sketch comedy show Saturday Night Live where he got his first Emmy Award. He would soon move on to the film industry, acting in movies like Caddyshack, Ghostbusters, What About Bob?, Stripes, and several others. He would eventually adopt more serious film roles, earning himself a Golden Globe Award, his first Oscar nomination, and a BAFTA Award for his work on the film Lost in Translation. He is a recurring actor in several of Wes Anderson's movies.
David Letterman
Net worth: $400 million
Owns: Rahal Letterman Lanigan IndyCar Racing Team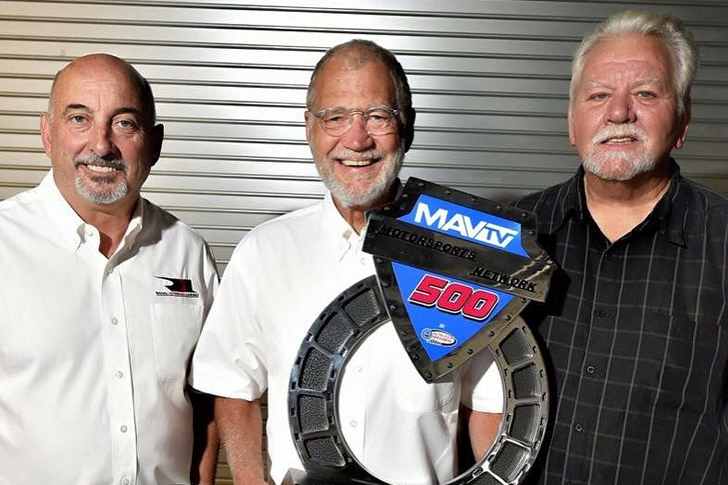 David Letterman is well-known across the world for being an engaging talk show host for 33 years. In fact, he has interviewed different personalities from various industries. Ever since David was young, his aspiration was to become a prominent host. He started as a radio host in his hometown, working towards his goal one step at a time. The "king of the late-night" TV host David Letterman has retired from the TV scene, and now, he hosts a popular Netflix show where he talks with celebrities.
He is also the man behind the production company Worldwide Pants which has produced shows like The Late Late Show and the beloved sitcom Everybody Loves Raymond. Besides these successful ventures, he is also the owner of the Ohio-based Rahal Letterman Lanigan Racing which boasts of a self-titled auto racing team that competes in the United SportsCar Championship, formerly known as the American Le Mans Series, and in the NTT IndyCar Series. With his multi-million net worth, he never even needed personal loans to buy more properties!
Stan Kroenke
Net worth: $8.8 billion
Owns: Los Angeles Rams (NFL), Colorado Rapids (MLS), and Arsenal F.C. (Premier League)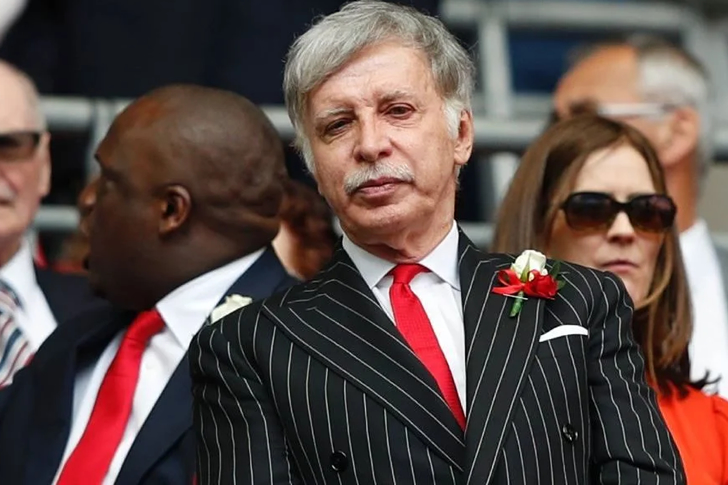 Stan Kroenke was born on July 29, 1947, and grew up in Mora, Missouri. His father owns the Mora Lumber Company, and his first job was sweeping floors at the lumber yard where company books entertained him. Never did he imagine that he will be a billionaire in his life— but today, he is credited as one of the wealthiest men in the world.
Owning several winning sports teams does help to make Stan Kroenke extremely wealthy. Besides his extensive work in the world of sports, Kroenke also gets his money from his work in the real estate field and from his own winery called the Screaming Eagle. The business mogul is now 71 years old and is married to Ann Walton-Kroenke, who will inherit the Walmart wealth. There's no doubt that their wealth together makes them incredibly powerful.
Jeanie Marie Buss
Net worth: $500 million
Owns: Los Angeles Lakers (NBA)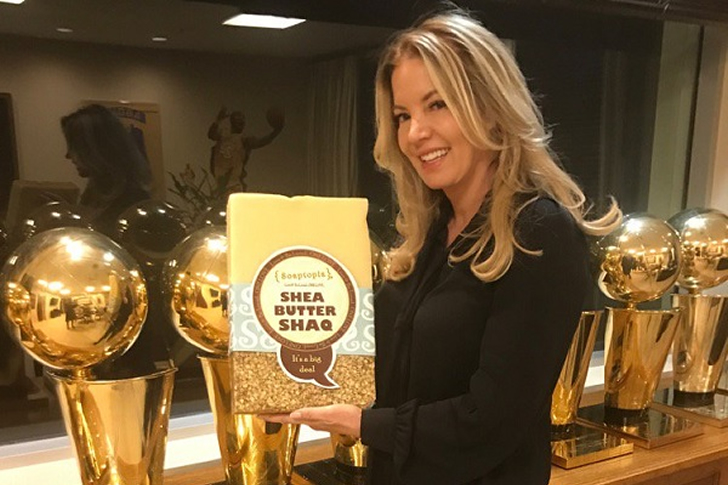 Jeanie Marie Buss knows her way around the world of sports. She not only serves as the owner and president of one of the most popular basketball teams in the world, but she also owns WOW (Women of Wrestling) and has worked with several sports teams throughout her career. She is the daughter of Jerry Buss, the late owner of the Los Angeles Lakers. Now, Jeanie is the president of the said association, and at just 19 years old, she was already the general manager of Los Angeles Strings.
In our opinion, this girl boss definitely deserves much credit for conquering a male-dominated field. One of the highlights of her ownership of the Los Angeles Lakers is the competitive struggle to sign NBA celebrity LeBron James over to her team. James would eventually agree to play with the Lakers, signifying one of the best modern legacies of the sport in history.
Harold Steinbrenner
Net worth: $3.2 billion
Owns: New York Yankees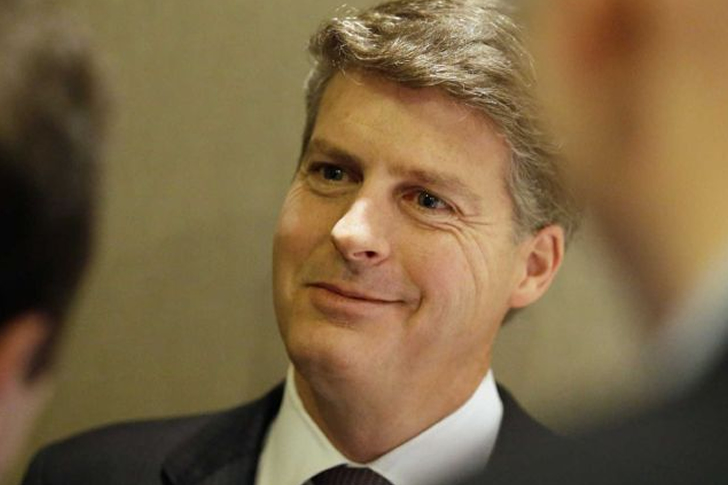 The name Harold Steinbrenner may sound familiar, and you're not wrong about that. Harold "Hal" Steinbrenner became the managing general partner and co-chairman of the New York Yankees in 2008 and later the team's principal owner in 2010 when his father, George, bequeathed it to him and his brother Hank. He was born on December 3, 1969, and attended Culver Military Academy. After that, Harold got a Bachelor of Arts degree in Williams College and studied at the University of Florida to earn a Master's in Business Administration.
Besides his responsibilities as the Yankees' principal owner, Steinbrenner also serves as chairman and CEO of Steinbrenner Hotel Properties which sold three north Florida hotels for an estimated total price of $31 million in 2015. He is also a member of the Board of Directors for the Boys & Girls Clubs of America of Tampa Bay and enjoys his pastime piloting his private airplanes.
Tim McGraw
Net worth: $85 million
Owns: Nashville Kats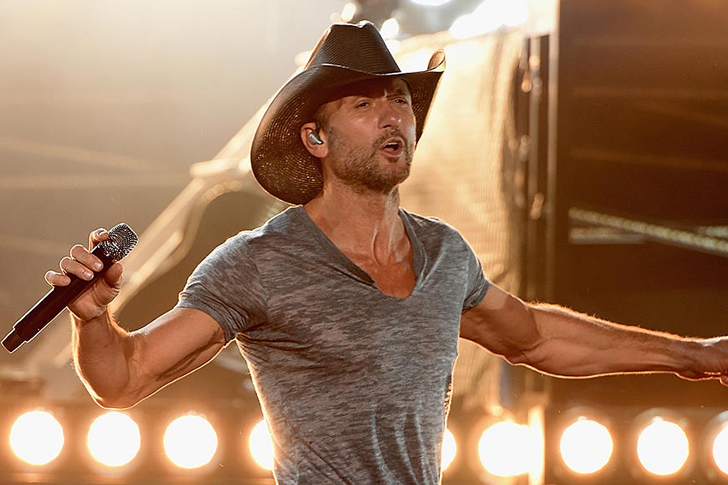 Tim McGraw is a ridiculously popular American guitar-playing country singer who has since spent his whole career successfully releasing fifteen studio albums, winning three Grammy Awards, fourteen ACM Awards, eleven CMA awards, ten AMAs, and three People's Choice Awards. He also takes credit for holding one of the country's highest-grossing concert tours of all time. Despite his prominent country music career, not a lot of people know that McGraw has made an investment in the AFL team Nashville Kats.
The artist has had a thing for football, and he and retired NFL quarterback Brett Favre would often collaborate to host several charity events. Aside from being an athlete, this prominent singer also began acting over the years. He got praised for his supporting role in The Blind Side and has starred in various films like The Kingdom, Tomorrowland, Friday Night Lights, and Four Christmases.
Jeffrey Lurie
Net worth: $2.1 billion
Owns: Philadelphia Eagles (NFL)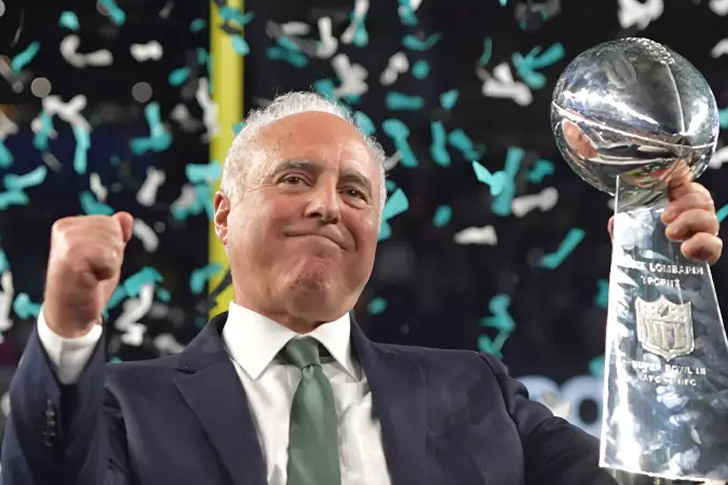 Media tycoon Jeffrey Lurie is the owner of the Philadelphia Eagles which he bought from Norman Braman for about $195 million. The well-known businessman and motion picture producer was born on born September 8, 1951. He and his mother had actually borrowed the sale money from the Bank of Boston after they put in some of their own investment money worth only $5 million.
Aside from this venture, Lurie is also a known movie producer who has worked on movies like The Blind Side, Malibu Shoes, Sergio, Inside Job, Inocente, Sweet Hearts, Dance, and several others. He managed to buy the Eagles by selling his own stocks in the Harcourt General and GG Cos. Inc. companies, which were two finance firms that he made investments in. With what he has achieved today, Jeffrey seems to have it all!
Gene Simmons
Net worth: $350 million
Owns: LA KISS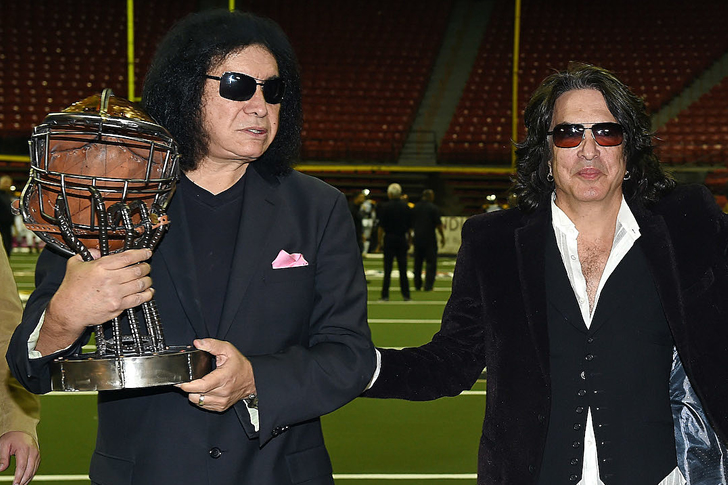 After watching girls scream over The Beatles on TV, Gene Simmons decided he wanted to be just like them. Due to his amazing voice, he became a renowned singer. The musician and songwriter, popularly known as "The Demon" to his fans, is noted for his work as the lead singer of KISS, a rock band he and Paul Stanley created.
The performer is famous for his opinions on a lot of things and his reality television shows featuring his family, as well as a brief stint on CSI where he portrayed himself. He started his own production company called Erebus Pictures, but this venture wasn't his only one because he made several more investments down the line. Simmons is also the owner of the AFL team LA KISS that is based in Florida and coached by Omarr Smith, replacing the LA Avengers in the league.
Shaquille O'Neal
Net worth: $400 million
Owns: Sacramento Kings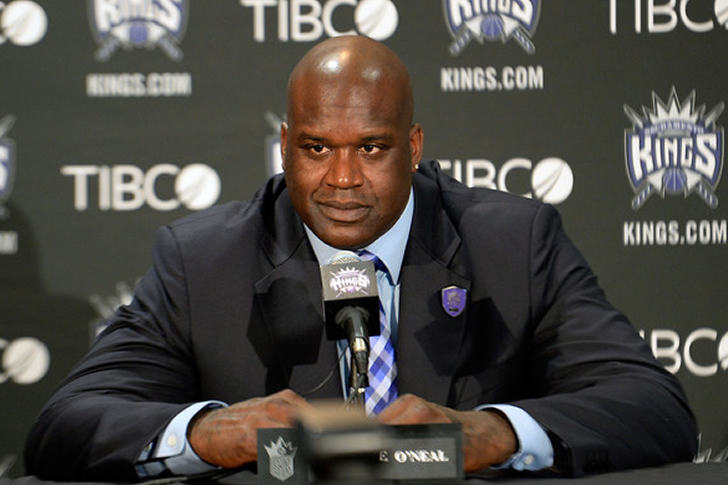 Seven-footer NBA player Shaquille O'Neal is considered to be one of the best players of his time, being chosen for fifteen All-Star Games, three Finals MVP awards, and fourteen All-NBA team picks, among several other distinctions. He stands a stunning 7 feet and 1 inch tall, with a 23-inch shoe size. Shaq became famous because of his physical built, which gives him an advantage over his basketball rivals.
He became the host of the TV show Inside the NBA on TNT after retiring from the league. During his time in the NBA, the superstar athlete can earn about $292 million in salary alone. Even after retirement, he can still generate income from his different investments, endorsements, and businesses. He shares ownership of the Sacramento Kings where he uses his own experiences on the court to make wise choices for the team. He is one of several retired athletes, like Michael Jordan, who own teams after their last days on the court.
Arthur Blank
Net worth: $4.8 billion
Owns: Atlanta Falcons, Atlanta United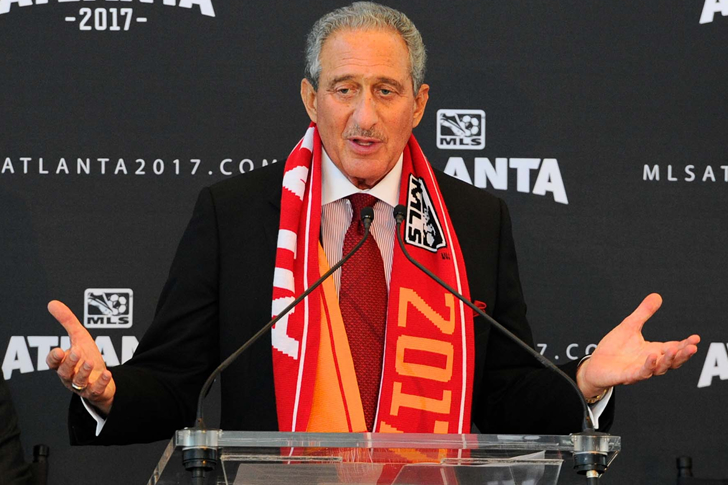 Business tycoon Arthur Blank founded the industrial store chain Home Depot with investment banker Ken Langone. Together they had planned to launch a company where those who like working on home projects could get everything they need at one shop. Blank served as the home improvement conglomerate's president for nearly twenty years before he stepped down and became co-chair. He was a student at Babson College before he began his company in 1978.
The wealth he acquired from his venture allowed him to buy the NFL team Atlanta Falcons and its parent group AMB Group. He became interested in franchising businesses and talking to different company presidents. Before he founded his own company, he had several jobs, including working as an accountant and being a president of Elliott's Drug Stores. It seems like the Jewish business mogul has come a long way since starting out from his birthplace of Flushing, New York!
Jimmy Buffett
Net worth: $600 million
Owns: Miami Dolphins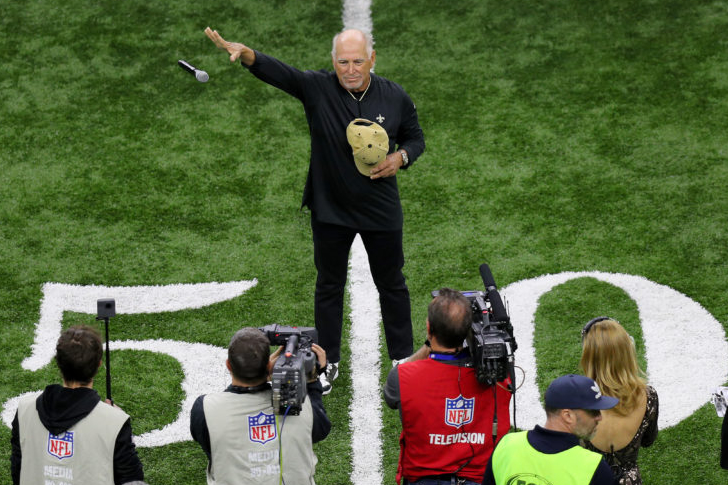 James William Buffet was born on December 25, 1946, in Mississippi. He received a bachelor's degree in History at Pearl River Community College. Music industry veteran Jimmy Buffett, popular for his Gulf and Western songs, has been working with music since 1969 and also owns a moderately-sized portion of the Miami Dolphins, and composed their theme song as well. He has several chart-topping hits like "Margaritaville", "Come Monday", and several others. Jimmy is famous for the "island escape" style for his songs.
He is a member of the Coral Reefer Band and has his own fanbase whose members consider themselves as "Parrotheads" and can be rather eccentric just like Kenny Chesney's own dedicated following. He is also the owner of the Margaritaville Café and the Cheeseburger in Paradise fast-food restaurant chains. Given his hard work and financial-savvy throughout the years, this man is a good example for everyone looking to improve their hustle!
Paul Allen
Net worth: $20.4 billion
Owns: Seattle Seahawks (NFL)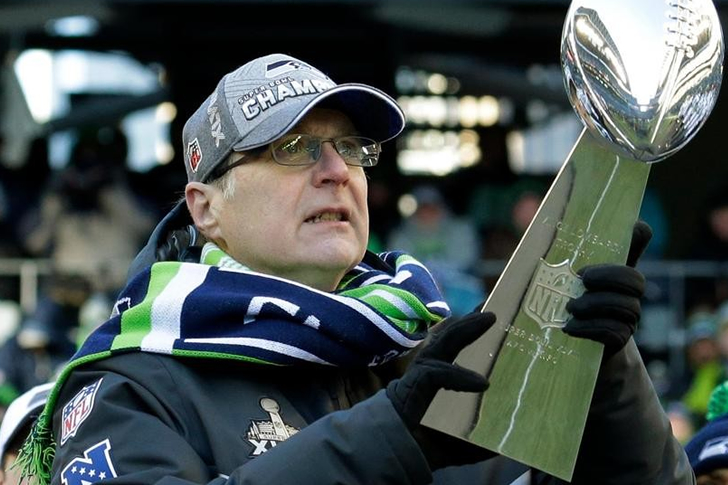 Entrepreneur and philanthropist Paul Allen helped found the tech giant Microsoft with billionaire Bill Gates, placing him among the ranks of the top fifty richest people in the world. He once owned the Seattle FC, Seattle Seahawks, and the NBA Trail Blazers, which have now been passed on to his family members. Allen and his sister started Vulcan, Inc. which handles his charitable works and business ventures. He has worked in the fields of technology, media, scientific research, real estate, and spaceflight, among other industries that have all contributed to his wealth.
He established the Allen Institute for Brain Science, Cell Science, and Artificial Intelligence. Paul was from Seattle, and his father was the associate director of University of Washington Libraries. He became friends with Bill Gates after they both attended Lakeside School. They both have the same interest in computers and got a degree there together. With such a long history between both tech moguls, it comes as no surprise that they found their way to the top together— no man left behind!
Will Ferrell
Net worth: $100 million
Owns: Los Angeles F.C.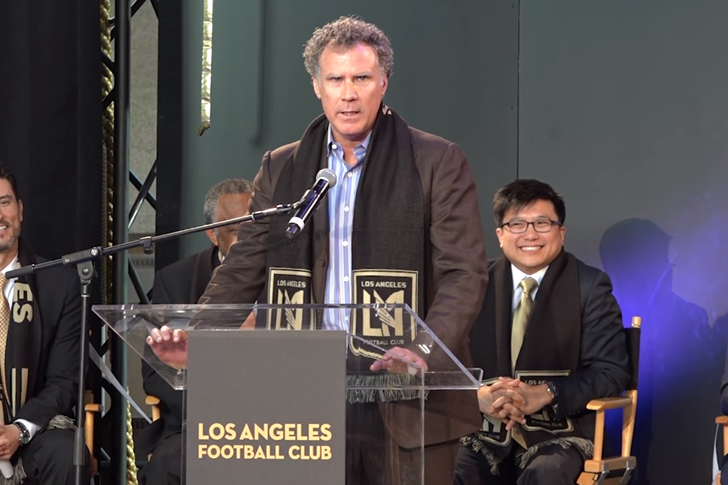 Comedian and actor Will Ferrell, born John William Ferrell, made his first foray into the world of Hollywood show business on the sketch comedy show Saturday Night Live as a cast member, setting himself apart from other cast members by way of his own eccentric sense of comedy. He soon made his way into cinema with films like Anchorman, Talladega Nights, The Other Guys, Step Brothers, and Elf, among others. He was a member of the late '90s group called the "Frat Pack" which consisted of other comedians noted for their antics akin to frat boys and slapstick fun.
Despite all the fun, he also harbored an entrepreneurial side, sharing ownership of the Los Angeles FC. In case you're wondering, Ferrell was born in Irvine, California on July 16, 1967. His father is a keyboardist, and his mother is a teacher. Will was a studious and quiet person as a youngster, eventually joining their football team in high school and set most field goals. Quite a far cry from the celebrity you see today, don't you think?
Michael Jordan
Net worth: $1.9 billion
Owns: Charlotte Hornets (NBA)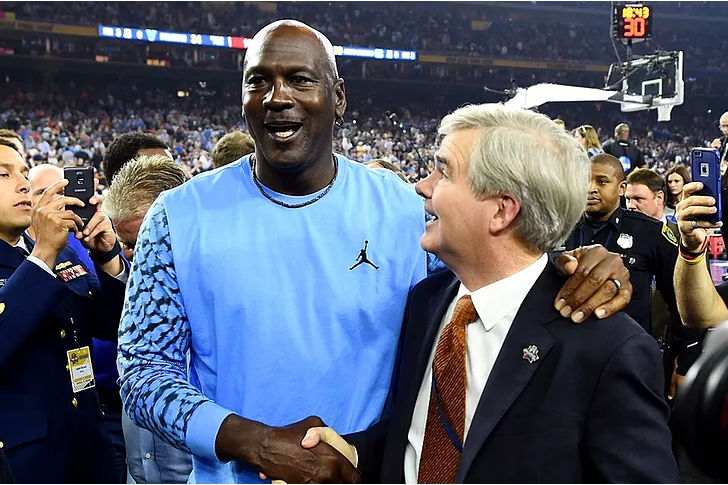 Celebrated professional basketball player Michael Jordan may just be the all-time face of basketball, earning his fame as the Chicago Bulls' MVP before retiring from the sport altogether in 2003 when he played for the Washington Wizards at the time. As of today, he is the wealthiest former basketball player and the greatest NBA player of all time. Jordan would later make a $175-million investment in the Charlotte Hornets in 2010, which was a smart move since the Hornets today are worth over a billion dollars.
Not everyone is on board with the former athlete's leadership skills, but it's not hard to see the value of having your team owned by a retired NBA all-star athlete. Since he retired, Jordan still made various investments through his endorsements and collaboration with Nike. Aside from his wealth, the renowned BBaller owns different real estate properties, multiple restaurants, and golf courses.
James Dolan
Net worth: $1.5 billion
Owns: New York Knicks (NBA)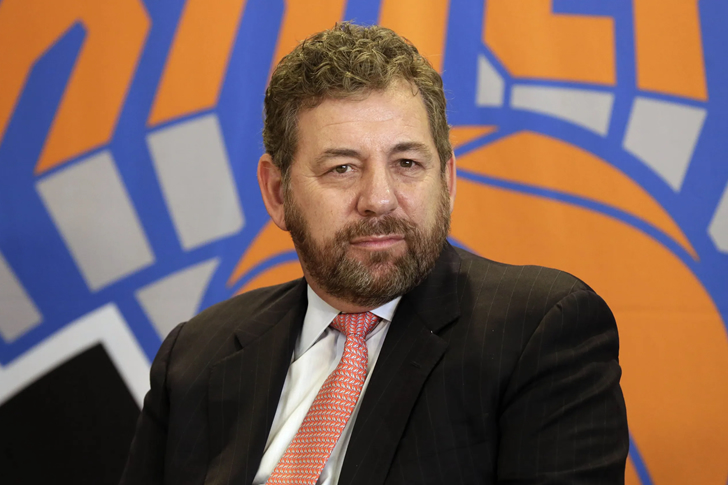 James Dolan mostly referred to as his alter-ego, JD, is one of the renowned professional karaoke singers and business executives in the world. He was born on May 11, 1955, in New York City and later attended SUNY in New Paltz. The American businessman owned the NBA team New York Knicks and MSG Networks. He also serves as the CEO and executive chairman of the Madison Square Garden Company where many events like the many games of the Knicks, the New York Rangers, and the WNBA team New York Liberty take place.
As the owner of MSG, he takes responsibility for the operations of the company and its sports teams that include the Knicks, the Rangers, and the Liberty. Even with the success he achieved, the entrepreneur still pursues his passion of becoming a renowned musician. Using his business connections and investment money, he promotes his own band and plays to his heart's content.
Jerry Jones
Net worth: $6.7 billion
Owns: Dallas Cowboys (NFL)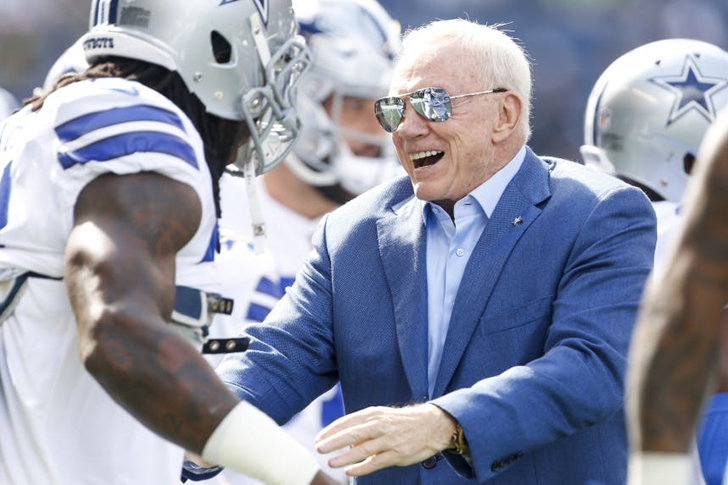 Jerry Jones is an American billionaire, president, owner, and general manager of the NFL, born on October 13, 1942. Los Angeles-born Jones owns the Dallas Cowboys and has also been involved with the Teamsters. He had taken a $1-million loan out from Jimmy Hoffa to launch a pizza parlor chain which soon flopped. He later worked at an insurance company until he dabbled with other business endeavors using the loaned money.
He would eventually find his footing in the oil and gas industry when he launched his own group in Arkansas. He later formed Legends Hospitality which would only add more digits to his paycheck. He became the owner of the Cowboys in the '90s which changed the way things worked for the team. Jones is an avid art collector, and his collections include paintings by Renoir, Picasso, Mattise— not to mention the Coin Toss of Normal Rockwell.
Steve Ballmer
Net worth: $46.9 billion
Owns: L.A. Clippers (NBA)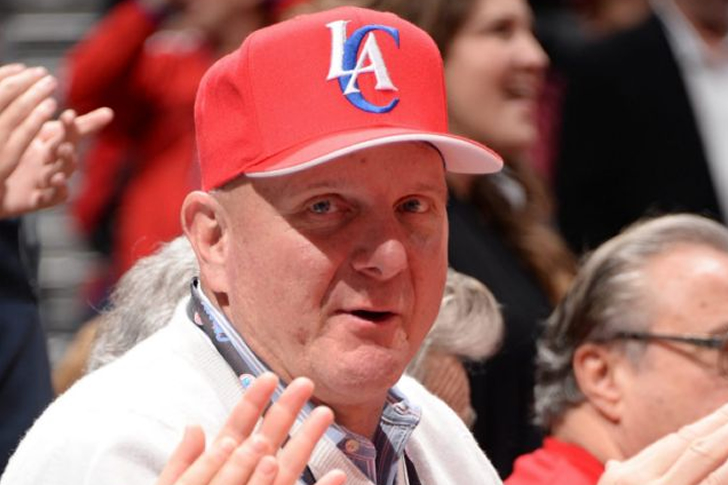 Microsoft co-founder Bill Gates chose this business mogul, Steven Blamer, to succeed him as the company's CEO from 2000 to 2014, cementing his place amongst the top 20 richest people in the world. Steve is the son of Frederic and Beatrice Ballmer. The Detroit-born entrepreneur is also the owner of the L.A. Clippers. He once went to Harvard University and then to Stanford University where he eventually quit. It is not surprising that the businessman has developed a fancy for finance, seeing as his father worked as a manager at Ford Motor Company.
Ballmer bought the Clippers for $2 billion after NBA commissioner Adam Silver persuaded its previous owner Donald Sterling to give up the team. Clippers fans have since been pleased with the former Microsoft CEO's wonderful work with the team. For his legacy and tenure in the company, he received a mostly positive reception because of his help to triple the company's sales, investment money, and profits.
Mark Cuban
Net worth: $4.1 billion
Owns: Dallas Mavericks (NBA)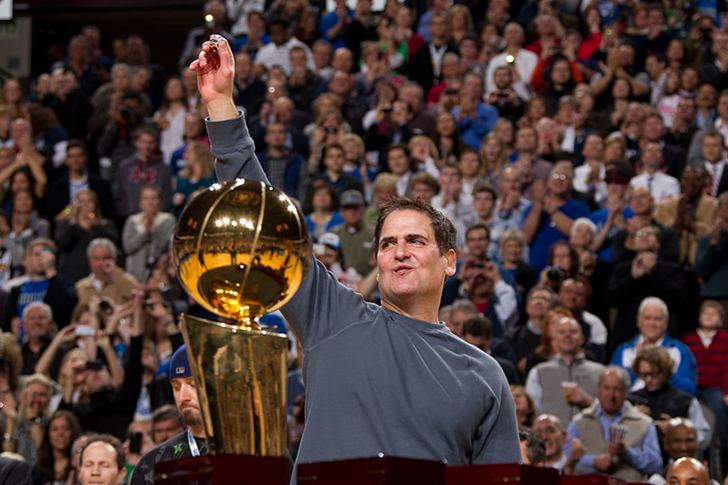 The 2929 Entertainment owner and AXS TV chairman Mark Cuban is the owner of the NBA team Dallas Mavericks. He placed most of his investments in media, entertainment, and sports. The Pittsburgh-born billionaire was a student at the University of Pittsburgh and Indiana University in Bloomington before he moved to Dallas, Texas. Based on Forbes Magazine, he ranks 177th on the Forbes 400 list in 2020. Cuban is a prominent inventor of 23 district patent publications and 11 patent families for his inventions.
He's better known amongst his peers and in the public eye for owning a sports team, but he is in no way on par with a Hollywood celebrity. His acumen has given him a place in the history of sports. Before the billionaire's massive success, he started from the bottom, even working as a bartender and a salesperson in various companies.
Bill Maher
Net worth: $100 million
Owns: New York Mets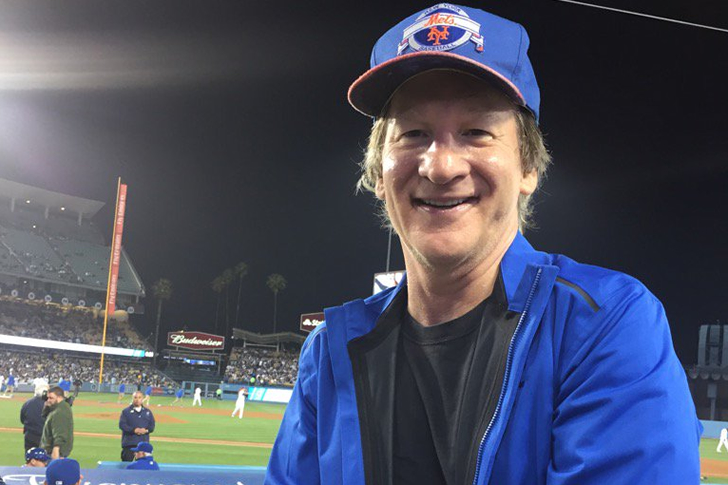 Caustic commentator William Maher, or better known as Bill Maher, has been in the world of show business since 1979 as a comedian and author as well. A Cornell University alumnus, the New York City native bitingly sharp banter distinguishes him from many others in his line of work. He ranked 38th on Comedy Central's 100 Greatest Stand-up Comedians of all Time. Unsurprisingly, on September 14, 2010, he received his prominent star on the Hollywood Walk of Fame and won a Primetime Emmy Award.
Despite his presence in the public eye, Maher's co-ownership of the New York Mets is not exactly common knowledge, but it's an investment he's particularly proud of. This sports team holding may be shocking news to many who don't already know it, but there's nothing more astounding than our next notable sports team owner. Keep reading to find out who it is.
Jay-Z
Net worth: $930 million
Owns: Brooklyn Nets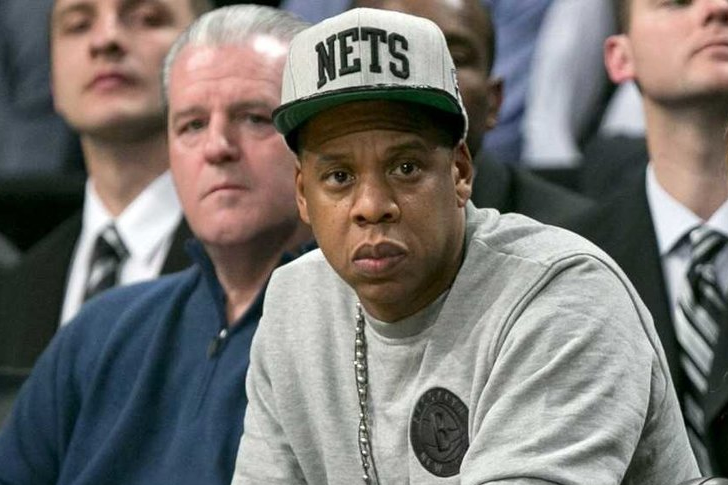 Influential modern hip-hop recording artist Jay-Z started his career rapping at a young age, making mixtapes that soon evolved into albums, which eventually caught the attention of the general public. He is one of the most influential hip-hop artists of all time and is regarded as one of the best rappers in history. Born in New York City with the name Shawn Carter, he is the husband of Beyonce and is the father of their three children. Throughout his career, he earned 22 Grammy awards amongst other awards.
He also shares ownership of the new NBA team Brooklyn Nets and owns the companies Roc Nation, Tidal, and Aspiro. Aside from his musical career, the music artist made various investments as a businessman. Jay owns Rocawear, a clothing retailer, and founded the 40/40 Club, a high-end sports bar chain. Both of his businesses now grew into corporations earning millions. Indeed, it comes as no shocker that the rapper is living the high life, given his many money-making endeavors.
Robert McNair
Net worth: $4 billion
Owns: Houston Texans (NFL)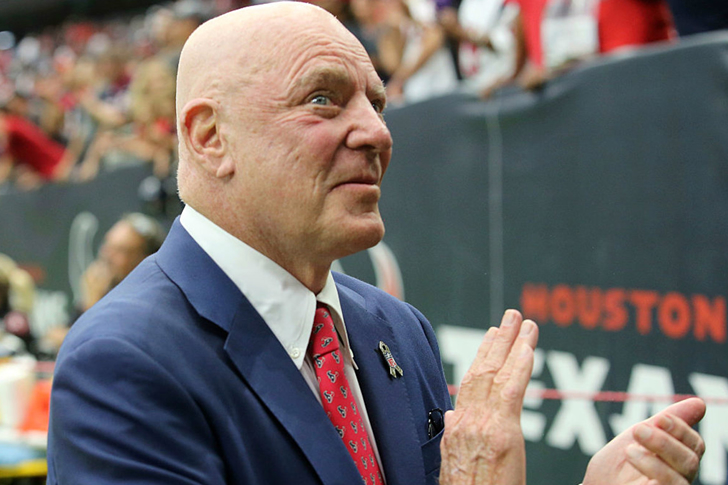 Being a billionaire must be one of the best feelings in the world, as you will never have to worry about personal loans in your whole life! Sports entrepreneur and philanthropist Robert "Bob" McNair own the NFL team Houston Texas. Once a student at the University of South Carolina, he began his business ventures in his twenties but wasn't successful until he started a cogeneration company called Cogen Tech.
He later traded Cogen over to Enron in 1999 and became the owner of several power plants throughout the country. A real estate and financial tycoon, he served as the CEO of The McNair Group and as the owner of the private investment firm Palmetto Partners, Ltd. On top of that, the billionaire established the Robert and Janice McNair Educational Foundation, which supports North Calorinian education. With what he has achieved now, Robert's legacy will remain long after his heyday is over.
Gayle Benson
Net worth: $2.8 billion
Owns: New Orleans Saints (NFL)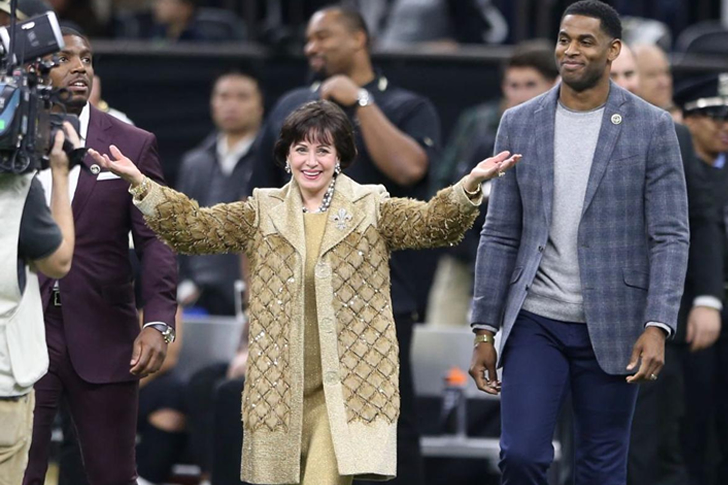 Franchise owner and heiress Gayle Benson acquired control of some sports teams after the passing of her husband Tom Benson. The New Orleans native first began her business career in interior decorating. She is an American businesswoman, billionaire, and sports franchise owner born on January 26, 1947. Gayle was the daughter of Marie Folse LaJuanie and Francis LaJuanie. Benson grew up in New Orleans and studied in St. Joseph, St. Anthony, as well as Holy Name of Mary School.
Gayle's late husband, Tom, wrote Gayle out to inherit his wealth instead of his children. Even though the issue made its way to court, Gayle won and obtained all of Tom's assets, including the NFL team New Orleans Saints. Aside from their different investments, she is a renowned philanthropist who funded different constructions, including the Gayle and Tom Benson Stadium for the University of the Incarnate Word.
Henry Samueli
Net worth: $4.1 billion
Owns: Anaheim Ducks (NHL)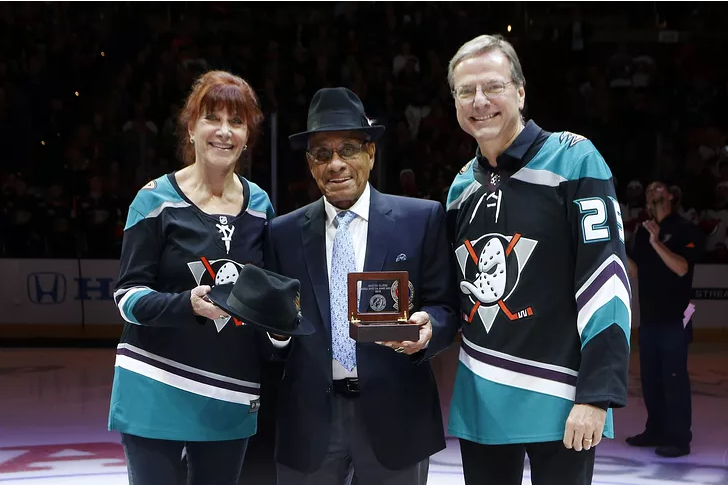 The Buffalo, New York native Henry Samueli is the owner of the NHL team Anaheim Ducks. Currently, he is a resident of Newport Beach in California, the Broadcom CEO and chairman, and a recognized philanthropist in Orange County. He works at UCLA as an engineering professor, though he had to file a leave of absence to lead the Ducks. He is an IEEE member, an AAAS member, an NAE member, and a distinguished inventor with over 70 US patents under his name. He is even a Marconi Prize award recipient for his communication inventions.
Samueli is constantly featured in Forbes magazine. With his investment money, he managed to buy an extravagant house along with other million-dollar properties. Long before enjoying a lavish life, however, Anaheim experienced adversities. In fact, the wealthy investor had to come to the US with nothing in his pocket, along with his Polish Jewish immigrant family. Today, he has defied the odds and emerged victorious as one of the most successful billionaires in the world. Fate sure does work wonders!
Joshua Harris
Net worth: $3.6 billion
Owns: Philadelphia 76ers (NBA)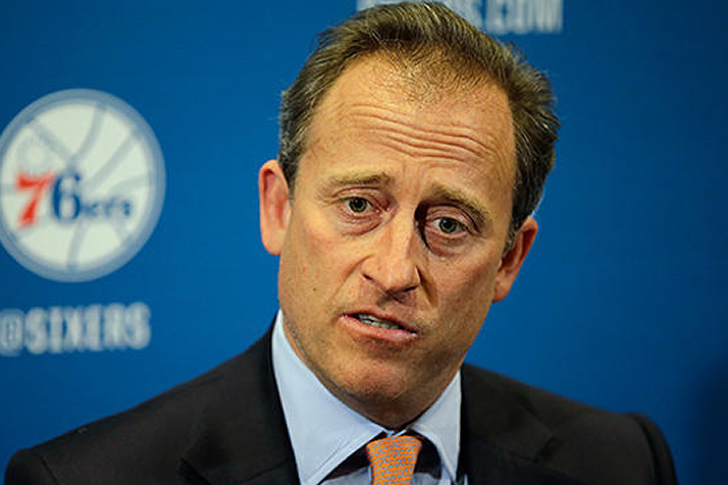 Private equity investor Joshua Harris owns both the NBA team the Philadelphia 76ers and the NHL team the New Jersey Devils. He serves as a shareholder of the Crystal Palace and is the man behind the private equity firm Apollo Global Management, which is one of the biggest alt-investment companies around the globe. His group Apollo Global bought the 76ers from Comcast in 2011, with the deal confirmed in October of that year as well.
His firm would also handle the likes of Will and Jada Smith, Marc Leder, Michael Rubin, James Lassiter, and several others. Here are a few more facts: Harris graduated from the University of Pennsylvania with a degree in Arts and Science. Wanting to earn a Master's, he studied at Harvard University, majoring in Business Administration. He was a man who can clearly see the value of good assets and investments, so it's no surprise that the investor has achieved billionaire status over the years!
Ted Lerner
Net worth: $4.8 billion
Owns: Washington Nationals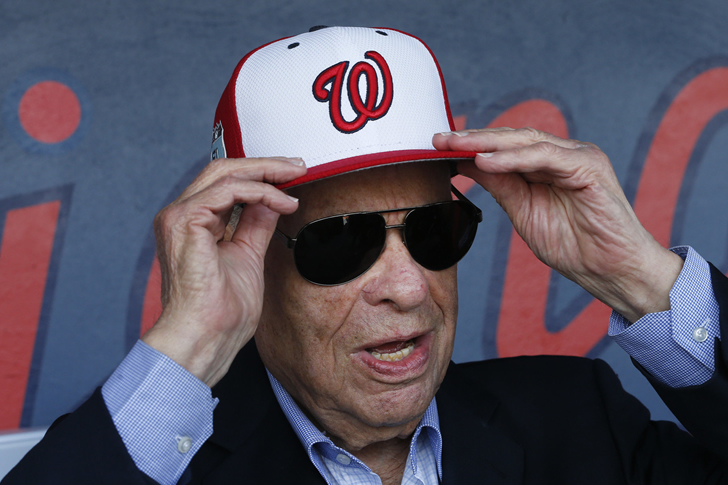 Real estate tycoon Ted Lerner is the owner of the MLB team the Washington Nationals. The Washington, D.C. native started the real estate group Lerner Enterprises which is the biggest private landowner in the D.C. Metro area and manages many residential, retail, commercial, and civil properties, as well as Chelsea Piers, which is found in New York City. The wealthiest person in Maryland, he and his wife Annette have been wed to each other since 1951 and have had three children together.
Ted took out a loan worth only $250 from his wife to start his firm, and he created a billion-dollar empire out of it. Ted was raised in Washington DC and is the eldest of three siblings. His family was immigrants from Lithuania. During World War II, he served in the US Army as a typist, and after being in service, he went to George Washington University. Down the road, he went to study law and as a sideline, he sold home finance, which eventually got him interested in real estate.
Charles Johnson
Net worth: $5.1 billion
Owns: San Francisco Giants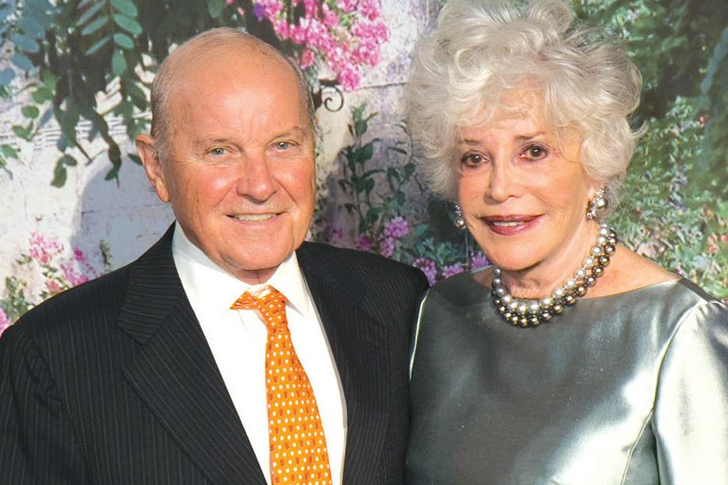 Successful New Jersey-born entrepreneur Charles Bartlett Johnson was once a student at Yale University. His journey in being a renowned billionaire was not easy, but he made it through with his dedication and a few cash loans to start. He also served as a lieutenant based in Germany when he enrolled in college ROTC. He is the owner of the sports team the San Francisco Giants, but since he lives in Palm Beach in Florida, he passes the decisions for the team's management to his employees.
In fact, Johnson's employees are proud of Charles for being the best boss he can be to them. He prides himself for his philanthropic works, putting himself forth as one of Yale's primary donors as well as the main renovation donor for the Yale Bowl. He established the Johnson Center which focuses on American diplomacy. He had even donated around $250 million to his alma mater for the construction of two new Yale colleges.
Aiyawatt Srivaddhanaprabha
Net worth: $5.9 billion
Owns: Leicester City F.C.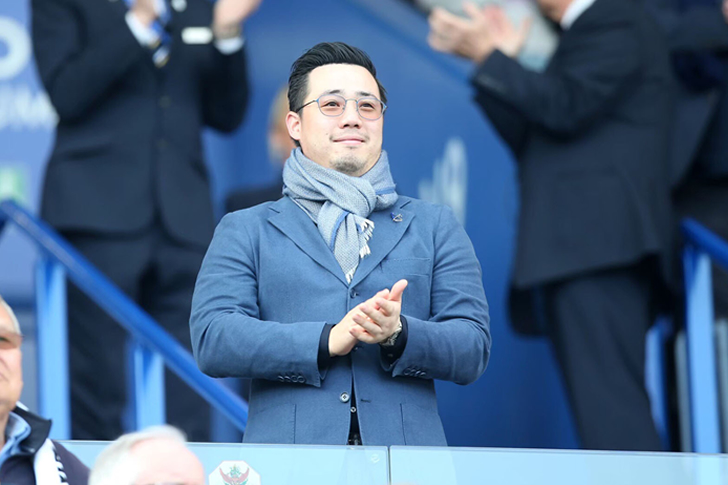 Bangkok-born business mogul Khun Aiyawatt Srivaddhanaprabha was once a student of Bangkok University whose net worth now amounts to nearly $6 billion. He serves as the major Thai retail group King Power which had been first established by his father. He shares ownership of the Leicester City F.C. and OH Leuven. Aiyawatt was listed as one of the five youngest billionaires in Asia by Forbes' 2020 World's Billionaires.
He acquired control over King Power and OH Leuven as well as the shared ownership of the football club after his father suddenly passed away in a helicopter accident. Aside from these, Srivaddhanaprabha is a Buddhist monk who has been ordained at a temple back in his home country. At only 35 years old, the business-savvy Thai's investments have skyrocketed, thanks to his education about business from the Bangkok University International Program.
Robert Pera
Net worth: $7.2 billion
Owns: Memphis Grizzlies
Robert Pera gained his billionaire status at the age of 36, making him one of the world's top ten youngest billionaires. He bought the sports team the Memphis Grizzlies from Michael Heisley in 2012. He started the worldwide tech firm Ubiquiti Networks which has gone public since 2011 after Pera put it up to the public for an IPO. A former Apple employee, he left his previous company to start his own firm. This kind of investment money helped him earn a spot on the list of 10 of the youngest billionaires worldwide on Forbes Magazine.
Robert was just in high school when he built his own computer services company. The start-up helped businesses with their networking and database system. Alas, it is unfortunate that many people struggle with a heart condition, and Robert is one of them. Back in the day, he was on hiatus for a year after being included in his high school's basketball team. Given his vast net worth today, though, we think he can afford the best treatments for his frail health.
Robert Kraft
Net worth: $6.6 billion
Owns: New England Patriots (NFL)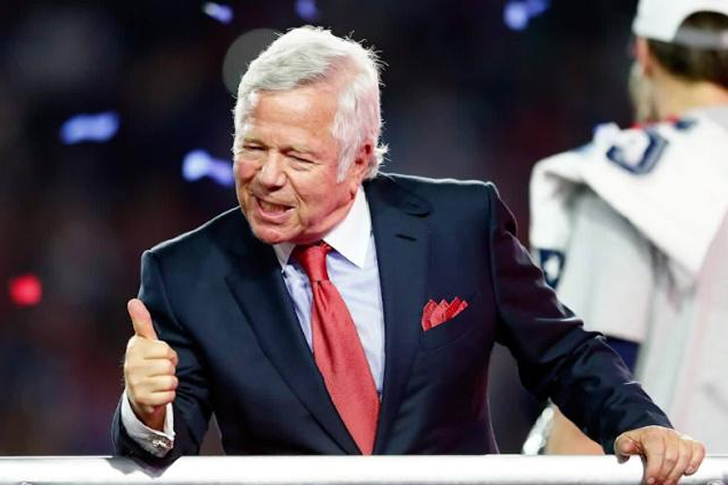 Robert Kenneth Kraft was born on June 5, 1941, in Massachusetts. He was a consistent class president in school and earned a Master's degree in Business Administration. Funnily enough, he was always mistaken for being the founder of Kraft Foods, when in fact, he has no connection to the company. Robert Kraft began his connection with the NFL team the New England Patriots as a season ticket holder in 1971.
He helped keep the team in New England by buying them for $172 million in 1994, the highest price ever put made for an NFL team at its time. After showing up in 9 of the last 18 Super Bowls and claiming 6 victories from there, the Patriots are now worth $3.7 billion. The Kraft family has given away $100 million of their personal wealth to several charitable works like education, child-related and women-related problems, healthcare, and youth sports.
Jim Irsay
Net worth: $2.7 billion
Owns: Indianapolis Colts (NFL)
Jim Irsay's father bought the NFL team the Indianapolis Colts when Jim was just 12 years old. He later signed up for the team in 1982 after his college graduation and dabbled with every aspect of the team's management that included ticket sales and PR. He soon became the team's vice president and general manager in 1984, but when his father passed away in 1997, he took over the team as its owner at only 37 years old, making him the youngest NFL sports team owner ever.
The Colts performed better with the young Irsay, claiming 14 season victories and winning the 2006 Super Bowl. He also made several well-known music and memorabilia investments that included Jack Kerouac's original On the Road manuscript, John Lennon's piano from "Sgt. Pepper, and some guitars that had once been in the hands of Elvis Presley, the Beatles, Bob Dylan, Jerry Garcia, and Prince.
Mikhail Prokhorov
Net worth: $9.8 billion
Owns: Brooklyn Nets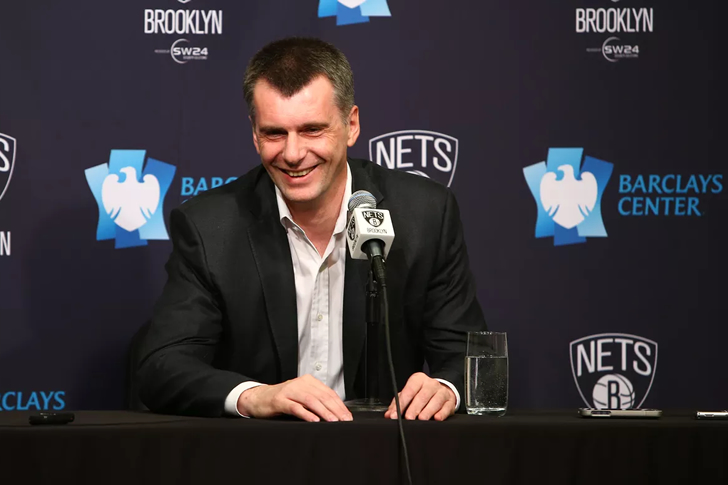 Being included as one of the billionaires in the world comes with a big responsibility. Russian billionaire and activist Mikhail Prokhorov shares ownership of the Brooklyn Nets. Born in Moscow in 1965 right in the center of the Soviet Union supremacy, Prokhorov was once a student of the Moscow Finance Institute and was a leading entrepreneur in his home country because of his many investments while he runs the company, Norilsk Nickel—a company of gold, silver, and several precious metals.
He was an employee of the holdings company Interros, which he then used to buy and manage Norilsk Nickel, the world's biggest producer of palladium and nickel, with a share worth over $7 billion. With Mikhail's wealth, he managed to make a significant contribution to the economic growth of Russia. The French Legion of Honor was bestowed upon him for the impact and legacy he has given over the years.
Philip Anschutz
Net worth: $10.3 billion
Owns: LA Lakers, LA Kings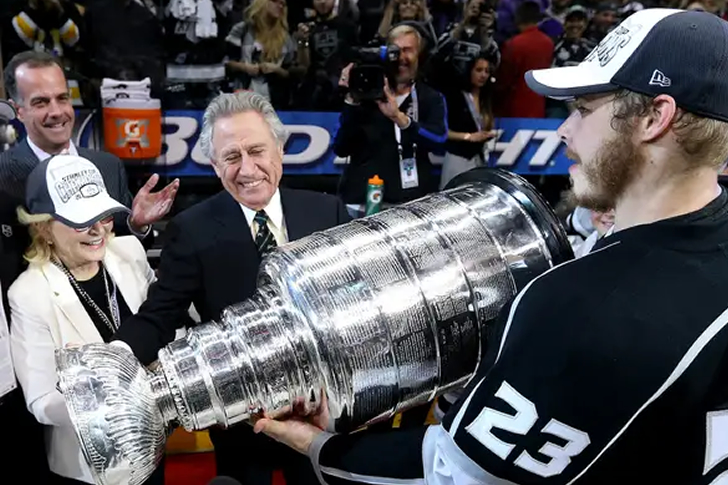 Philanthropist and entrepreneur Philip Anschutz earns much of his wealth from his many investments, raising his net worth to nearly $11 billion. He has made investments for more than fifty years in railroads, energy, real estate, newspapers, sports, movies, arenas, theaters, music, and several others. He has also made many sizable donations to some educational institutions. Anschutz's father owned the Circle A drilling company, but Philip would later purchase his father's share of the company in the '60s, investing the money from the company's total profit in stocks, railroads, and land.
He managed to stretch his portfolio over to sports and entertainment, claiming ownership of all sports teams based in Los Angeles. Philips owns Anschutz Entertainment Group, and it works in over 100 concert venues and arenas around the world. He has achieved so much in life, yet he remains to be humble even though many people want to witness his downfall. Given his multi-billion legacy, it would be a hard feat to do!
Hasso Plattner
Net worth; $15.4 billion
Owns: San Jose Sharks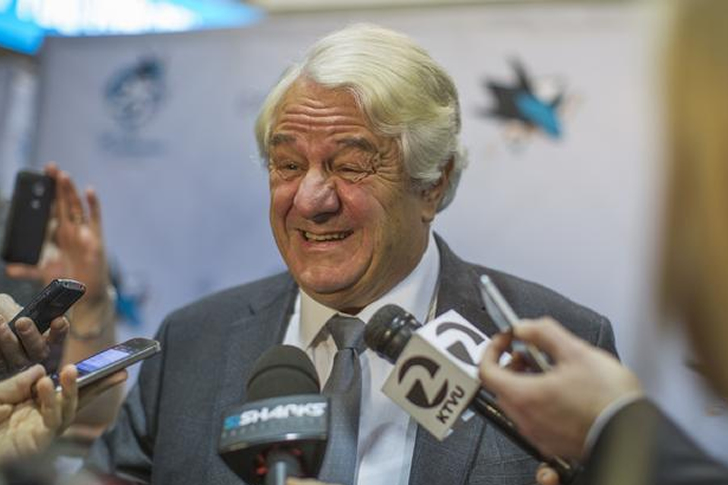 German-born billionaire and philanthropist Hasso Plattner started the prominent SAP SE software company based in Germany, serving as a supervisory chair of the board since 2003. He is also the owner of the NFL team the San Jose Sharks. His humanitarian activities have earned him several awards, and he likes to focus much of his charitable work to South Africa. He made donations to South Africa to help combat the country's AIDS crisis.
He showed support to the Cape Town and KwaZulu Natal universities by giving them over $6 million worth of aid. For years, the business and tech mogul has been committed to science and economics, where he received different honors. Germany-based Manager Magazine honored him a Leadership Award for Global Integration as one of the best "technology gurus" and included him in their Hall of Fame. Plattner was even ranked number 1 among the most important and influential IT personalities!
Dietrich Mateschitz
Net worth: $20.2 billion
Owns: Red Bull Racing, New York Red Bulls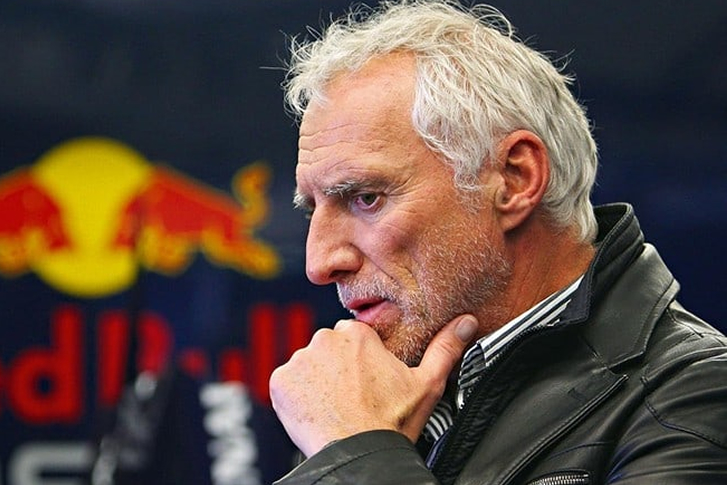 Red Bull founder Dietrich Mateschitz started the pro racing group Red Bull Racing which hosts many competitions for racers globally. He took ten years at Hochschule für Welthandel, but still graduated with a degree in marketing. After studying, he got his first job as a detergent marketer at Unilever before moving on to Blendax as a toothpaste marketer. He came up with Red Bull after visiting Thailand.
He started Red Bull with Thai business partner Chaleo and Chalern Yoovidhya and thought of it after comping upon the unlicensed Thai energy drink Krating Daeng. He has also made several prominent donations to the Wings for Life spinal cord research foundation. As of now, Dietrich is the richest man in Austria but stays as a man with soul and heart by giving out donations. With the charitable work he has shared with less fortunate people, he will surely be blessed more in life.
Mukesh Ambani
Net worth: $52.8 billion
Owns: Mumbai Indians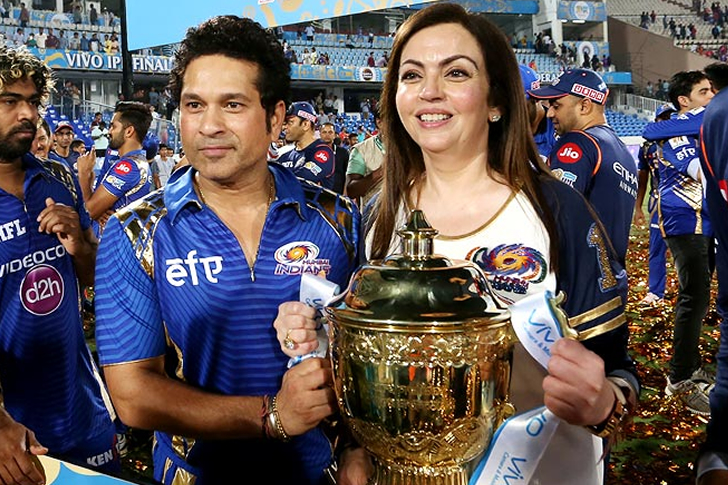 As the richest man in India, Mukesh Ambani is proud of the empire he built along with his siblings. Born in what is now known as Yemen, Institute of Chemical Technology alumnus Mukesh Ambani started the holding firm Reliance Industries Limited which is now the most valuable group in India in terms of market value, making him Asia's wealthiest man and the world's thirteenth richest. He also came from a family who struggled financially, but in the long run, it slightly improved, thanks to his hard work.
He had a simpler upbringing, growing up in a small apartment with his family in India. RLI has made investments in chemicals, energy, infrastructure, communications, and other industries. Ambani used the profits from his company to buy the cricket team The Mumbai Indians. Mukesh even invested in real estate properties that will keep his family safe and also works as a shelter for their kids.
Richard Devos
Net worth: $5.1 billion
Owns: Orlando Magic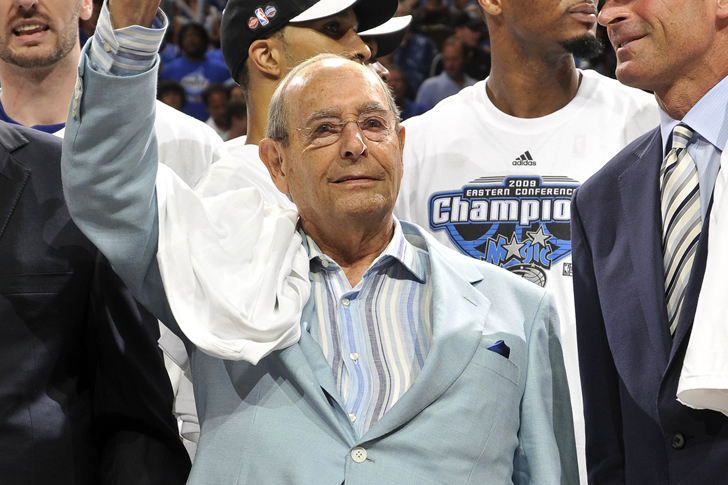 Michigan-born billionaire Richard Devos was once a student of Calvin College, where he got a degree. He and Jay Van Andel helped start the MLM (Multi-Level Marketing) group Amway which markets many goods in health, beauty, and more. Together they reorganized the firm in 2000 and renamed it Alticor. Richard was born in Grand Rapids, Michigan and his parents work in the electrical industry. During World War II, he served in the US Army Air Corps.
Being in the military is one of the achievements he will always cherish because it helped him reach a higher degree of living. Devos' net worth of over $5 billion makes him the sixth richest person in the U.S. and one of the top 300 richest people globally. He is the owner of the NBA team the Orland Magic and has four children with his wife Helen.
Sheikh Mansour
Net worth: $30 billion
Owns: Manchester City F.C.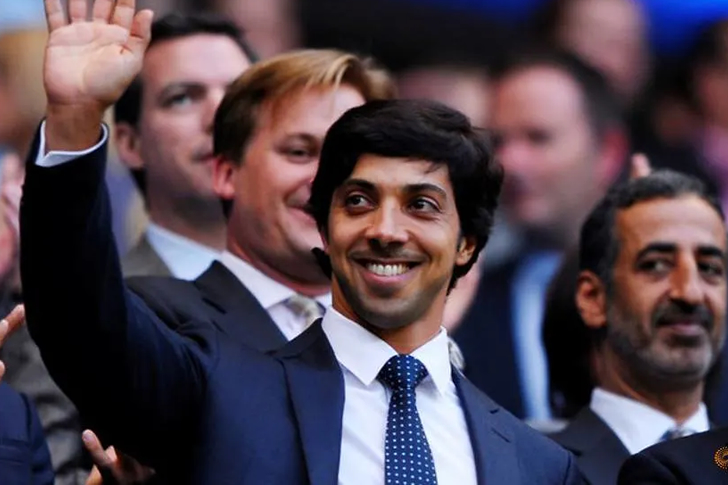 UAE-born Sheikh Mansour owns the beloved Manchester City F.C. which has attracted legions of fans all over the world every year. Mansour once served as his country's deputy Prime Minister and is also a member of the Dubai Royal Family since he is the half-brother of his country's President Khalifa Al Nahyan. Mansour was an English student at Santa Barbara Community College. Later on, he got a degree in International Affairs from the United Arab Emirates University.
With his education, the former politician did everything he could and applied his skills for his hustle. This eventually made him one of the renowned billionaires in the world. He has invested in several groups like the space travel firm Virgin Galactic handled by Richard Branson, and the Middle Eastern media conglomerate Sky News Arabia. He has a fondness for horse riding and is the owner of the investment group ADUG which bought Manchester City F.C.
Micky Arison
Net worth: $8.5 billion
Owns: Miami Heat (NBA)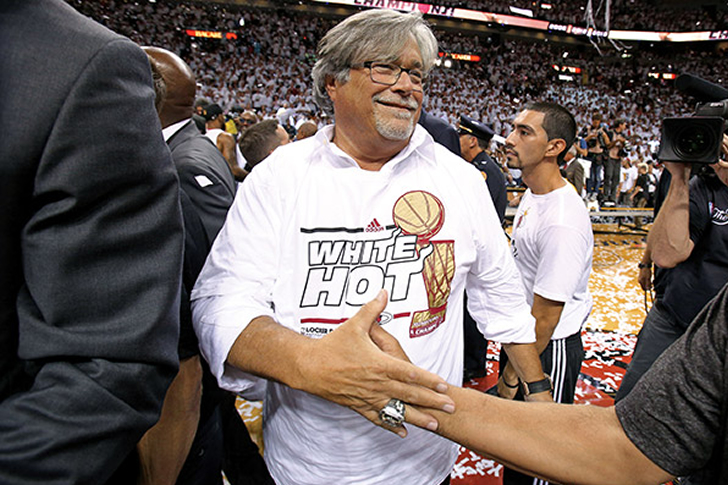 Micky Arison, who was born in Israel, quit university to start his career as a sales representative for Carnival Cruise Corporation after his father started the group in 1972 with one ship. Micky later ruled over the group as its CEO, expanding its fleet from two ships to a staggering hundred, which marked it as the world's biggest cruise ship operator.
His ownership of the NBA team the Miami Heat helped made the team a legend that would mold players like Pat Riley, Dwyane Wade, Shaquille O'Neal, Lebron James, and Chris Bosh into athletes worthy of the NBA Hall of Fame and would claim 3 NBA championship victories. Credits to his charity foundation, the Micky and Madeleine Arison Family Foundation, $5 million worth of relief services were promised to areas damaged by Hurricane Florence in the U.S.A., Super Typhoon Mangkhut in the Philippines, and earthquakes and tsunamis in Indonesia last 2018.
Bill Bidwill
Net worth: $1.4 billion
Owns: Arizona Cardinals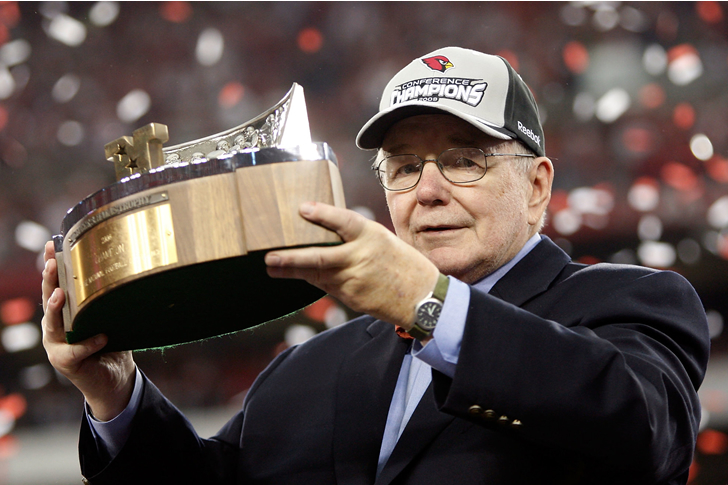 Chicago-born Bill Bidwill was once a student at Georgetown University and is now a prominent businessman of America. He now primarily owns the NFL team the Arizona Cardinals after briefly sharing ownership with his brother with whom he signed up for the U.S. Navy prior to starting college. He was awarded the NFL Alumni Order of the Leather Helmet in the '80s.
He was bequeathed the Cardinals by his parents and is known for his meticulous handling of the team, maintaining a low stipend for his players. He holds the longest tenure of any NFL team owner so far, which he considered as one of the best investments he owned. While people praise the mogul for what he has, Bill also started in humble beginnings. He was born in Chicago but adopted along with his elder brother. Back then, he even enlisted himself in the US Navy and served for years before he found his great fortune.
Dan Snyder
Net worth: $2.2 billion
Owns Washington Redskins (NFL)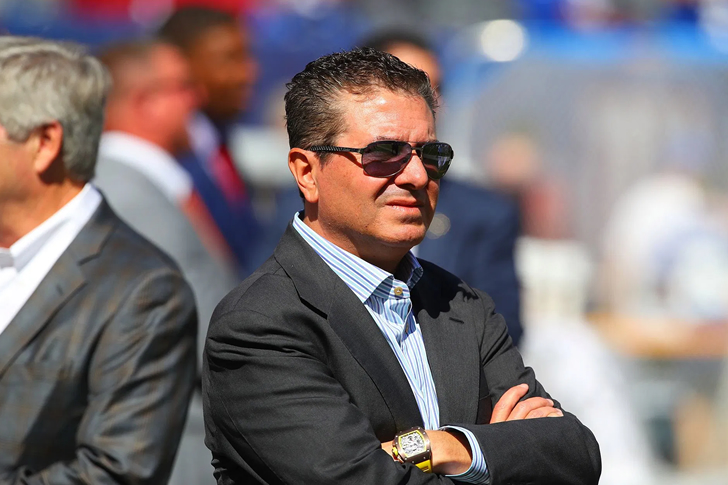 At the age of 55, University dropout Daniel Snyder has just purchased a $100 million Superyacht which is the first yacht to be equipped with an IMAX-certified movie theater. He also owns a private plane, a Bombardier BD-700 Global Express XRS. He purchased the Washington Redskins in 1999 for an astounding $800 million which at the time was the highest price ever paid for a sports team.
He and his sister Michelle began a career in an advertising venture in 1989 which they later sold for $2.5 billion. He has now made investments in Red Zebra Broadcast through Redskins Radio ESPN and is a married father to three children. With his contribution to the world of sports, Snyder was inducted into the Greater Washington Jewish Sports Hall of Fame. He and his wife, Tanya Snyder, even received the Charles B. Wang International Children's Award from the NCMEC.
Stephen Bisciotti
Net worth: $4.1 billion
Owns: Baltimore Ravens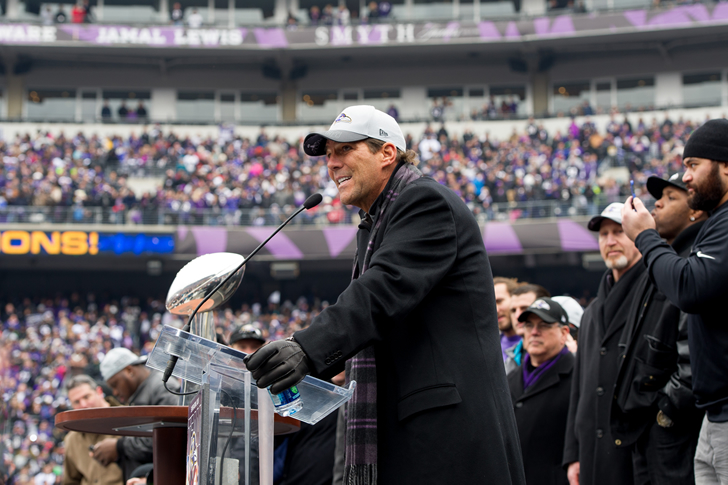 The Philadelphia-born Stephen Bisciotti is the owner of the NFL team the Baltimore Ravens and thus makes all the team's decisions for them. Now living in Maryland, he was once a student at Salisbury State University and was raised watching the games of the Orioles and the Colts with his family. He also serves as a board member for ACC (Associated Catholic Charities). Bisciotti started earning big when he started the medical and healthcare staffing group Aerotek based in Maryland.
He also established the talent management group Allegis Group which is the owner of several other companies like Aerotek and Allegis Global Solutions. Aside from his many businesses, Bisciotti is also a board member of the Associated Catholic Charities and the Mother Seton Academy. He has been married to Renee Foote Bisciotti since 1984, and together, they have two kids, Jack and Jason Bisciotti.
Terry Pegula
Net worth: $4.3 billion
Owns: Buffalo Bills, Buffalo Sabres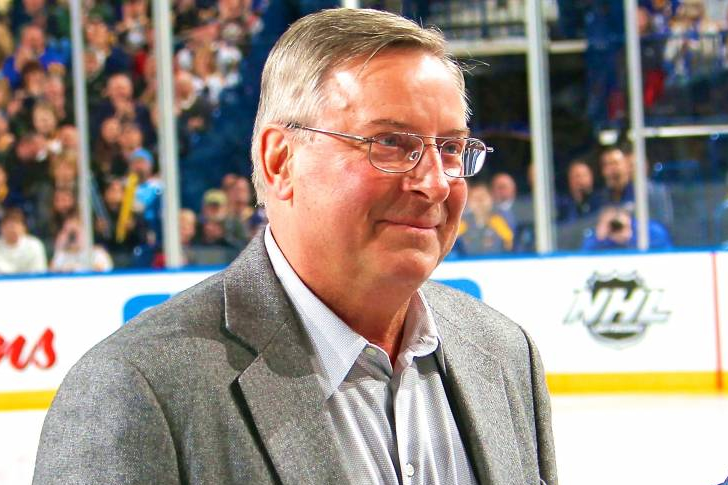 Billionaire Terry Pegula credits his wealth to his investments in gas and oil, real estate, gas development, entertainment, and professional sports. He holds ownership over the NHL team the Buffalo Sabres, the NFL team the Buffalo Sabres, the AHL team the Rochester Americans, and the NLL teams the Buffalo Bandits and Rochester Knighthawks. Pegula finished his Bachelor's degree in Petroleum and Gas Engineering at Penn State University. By the time he graduated, the wealthy businessman joined the Getty Oil company.
He later founded his company named East Resources. At the time, his starting capital was loaned from friends and family members. He made his fortune by fracking, and then, later on, ventured into other businesses until he became known for his entertainment and sports investments. He bought out the investment firm behind the Sabres and the Bandits for $189 million, impressing fans and critics everywhere who lauded him for his leadership and innovation capabilities with running both teams.
Roman Abramovich
Net worth: $12.7 billion
Owns: Chelsea Football Club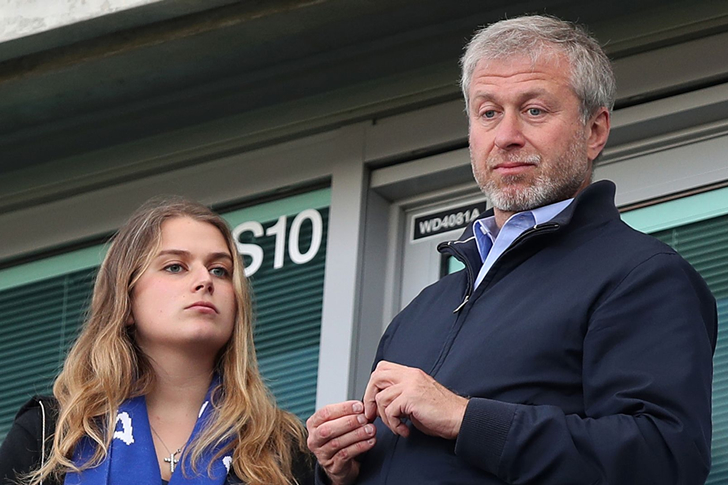 Russian-Israeli oligarch Roman Abramovich got his wealth after the Soviet Union's fall. Once just another face in the crowd, he takes his place amongst the top 100 wealthiest people around the world, holding ownership over many steel and nickel companies and making precious investments in several real estate properties across the world. Abramovich is a self-made man. He started from scratch and ended up being a billionaire, all thanks to his perseverance and hard work.
The investor started as a street-trader at first and eventually expanded his business, making him one of the top billionaires today. Abramovich bought the Chelsea Football Club in 2003 after they made their mark as second-placers to Manchester United. The billionaire loves to collect art and is the owner of a Boeing 767 jet and a couple of yachts. As a matter of fact, Abramovich owns the largest yacht in the world named Eclipse, with a measurement of 533 feet.
Martha Ford
Net worth: $1.4 billion
Owns: Detroit Lions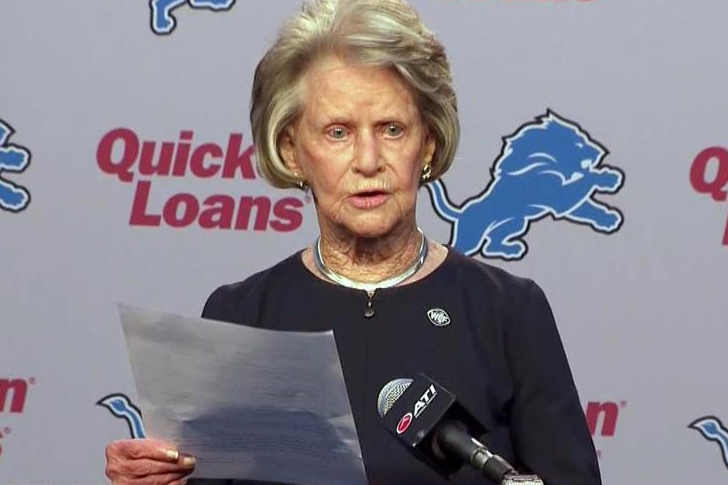 American entrepreneur Martha Ford was born in Akron in 1925 and was once a student at Vassar College. Now worth over $1 billion, she inherited ownership over the NFL team the Detroit Lions after her husband William Clay Ford, to whom she was wed since 1947, passed away in 2014. Ford is the granddaughter of the family behind Firestone Tire & Rubber Company, making her an heiress as well. Martha and her husband, William Clay, met via arranged meet up over lunch by their parents.
Their wedding in 1947 has hit several newspaper headlines and was talked about around the business community. Together, they have four children. Her late husband was the owner of the Lions since 1963 before she acquired ownership with her children having their own shares of the ownership as well. In June 2020, Martha stepped down and appointed her daughter, Sheila Ford Hamp, to succeed in the ownership of the Lions.
Clark Hunt
Net worth: $2 billion
Owns: Kansas City Chiefs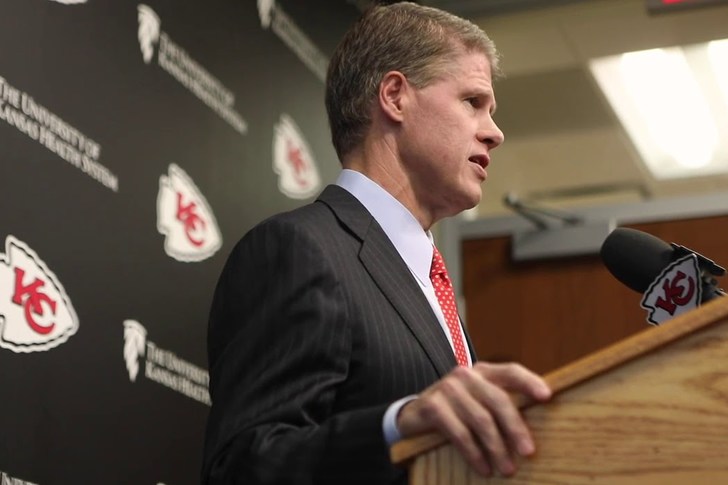 Kansas City Chiefs owner Clark Hunt has helped start and made investments in MLS (Major League Soccer) while also handling the MLS team the Columbus Crew. He serves as the chairman of the Hunt Sports Group which manages the operations of the soccer team FC Dallas. He was the grandson of oil mogul H.L. Hunt who was one of the wealthiest men in the country during his time. He acquired the NFL team from his father, Lamar Hunt, and was pretty hands-on with them.
He was always present in the team owners' meetings in the NFL as their representative without a proxy and made several decisions for the team. Hunt is a sportsman himself as he played soccer during his college days. Before working with his father's team, he first went for a job at Goldman Sachs as an investment banker. He married the former beauty queen, Tavia Shackles, on October 23, 1993. The couple has three children together and has been together for almost three decades.
Alex Spanos
Net worth: $2.4 billion
Owns: LA Chargers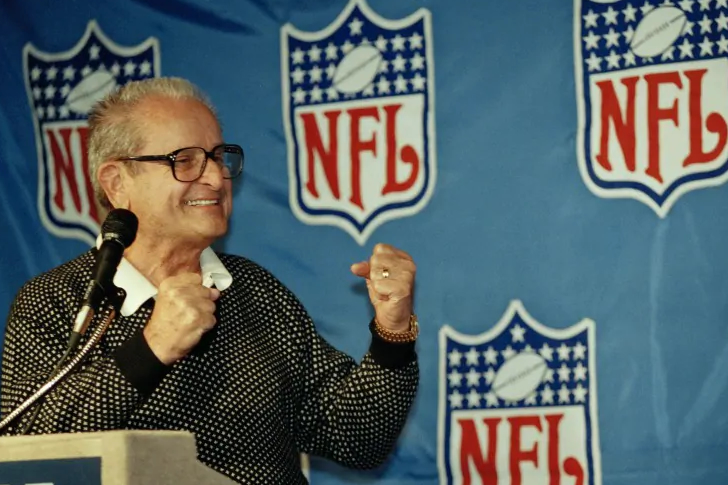 For his rags to riches life story, Alex Spanos is one inspiring man. His involvement with real estate development deserves credit for much of his wealth. His long and arduous journey started when he lent money to buy a truck to sell sandwiches. Alex then spent his earnings from his business to invest in real estate and then started building apartments. Later on, he started A.G. Spanos Companies which would later provide him with capital to buy the Chargers in 1984 with Eugene Klein. Formerly the primary owner of the sports team the LA Chargers, Alex Spanos has turned control of the team over to his estate.
He bought a share worth 60% or about $43.8 million, granting him the title of the majority shareholder. If he paid for the team with that same price that is adjusted for today's inflation rates, it would've nearly doubled over. The University of the Pacific alumnus was born in Stockton, California in 1923 to a Greek family. Due to his childhood experiences, Alex thrived hard to give a better life for his family. He credits his wife, Faye for his success. Following the passing of his wife in 2018, Spanos was also laid to rest in October of the same year due to complications of dementia.
Jed York
Net worth: $100 million
Owns: San Francisco 49ers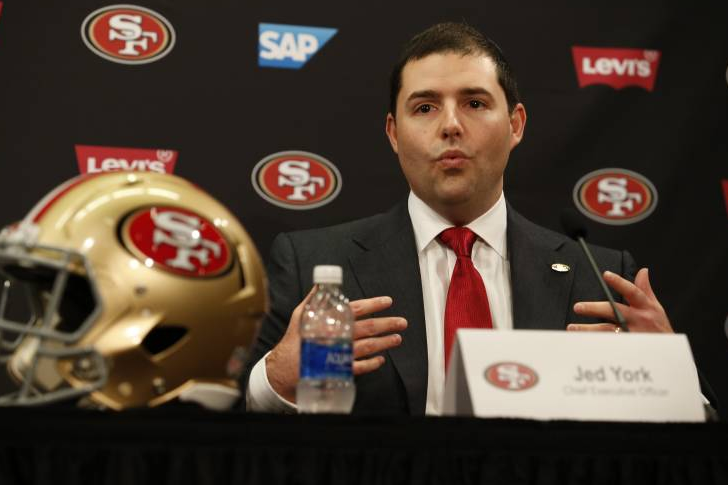 San Francisco 49ers franchise CEO Jed York is born to John and Denise York who claim a huge share of the ownership of the team, even though Jed shares ownership, too. His uncle Edward J. DeBartolo used to be the team's sole owner. Jed is recognized for his steadfast devotion to his team. Prior to Jed's work in the San Francisco 49ers, he was once a financial analyst. The millionaire finished a degree in Finance and History at the University of Notre Dame.
Being an achiever, he was also the captain of the baseball team and senior class president way back in high school. He was known for predicting that the 49ers would get to the 2010 playoffs despite being five games behind. He was bullied for it, but his prediction eventually became a reality. As a sports fan, Jed invested in the Sacramento Republic FC soccer team in 2015.
David Tepper
Net worth: $11.6 billion
Owns: Carolina Panthers (NFL)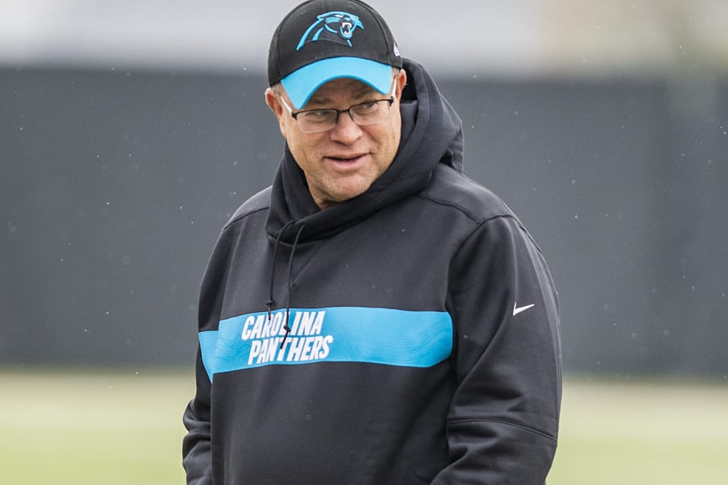 Carolina Panthers owner David Tepper is currently in his 60s and has since retired from the public eye. The American businessman came from humble beginnings, born and raised by his middle-class family in Pittsburgh, Pennsylvania. He holds an MBA degree in Science in Industrial Administration from Carnegie-Mellon. His hedge fund group, Appaloosa Management, takes credit for his wealth. Prior to establishing Appaloosa Management, Tepper worked for Goldman Sachs.
After failing to get the title position several times, he later resigned and built his own company in 1993. From his home office, Tepper managed to grow Appaloosa, and by 2009, he had a $4 billion profit. Following several successes, he bought the NFL team the Carolina Panthers from Jerry Richardson for $2.2 billion in May 2018, reasoning that he aims "to launch a major expansion of the team's footprint in both Carolinas". Many Panthers fans can attest to the success of his goal.
Dan Gilbert
Net worth: $7.2 billion
Owns: Cleveland Cavaliers (NBA)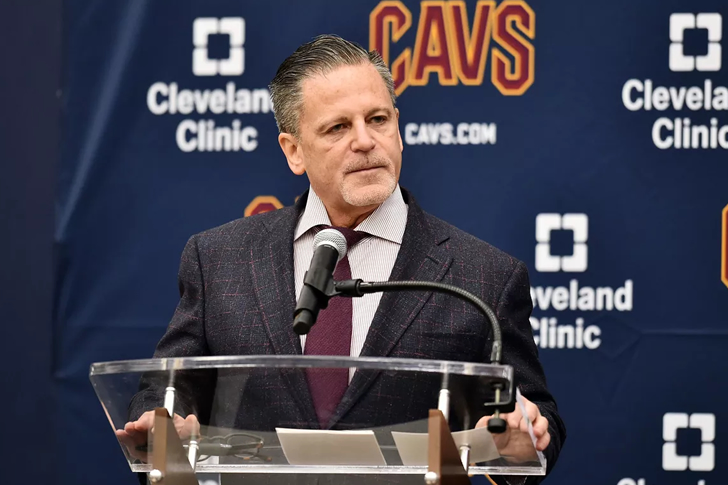 Cleveland Cavaliers owner Dan Gilbert and NBA legend LeBron James made it to the news in 2010 when Gilbert issued an open letter with detesting statements about James's announcement of leaving the Cavaliers. This resulted in a pretty rocky relationship for some years now, but that all ended on a high note in 2014 when James came back to the team despite still playing for the LA Lakers. Prior to owning the Cavaliers, Gilbert made his billions through Quicken Loans.
First named Rock Financial in 1985, Gilbert founded the said mortgage lender company together with his brother, Gary Gilbert. Following the success of his company, Gilbert started venturing into sports entertainment-based businesses such as Cleaveland Monsters and Canton Charge. Gilbert shared a huge portion of ownership over the Cavaliers in March 2005 who soon went on to claim 6 Central Division championships, 5 Eastern Conference championships, and one NBA title. Fans of the team are nevertheless impressed with Gilbert's guidance and approach with the team.
Jerry Reinsdorf
Net worth: $1.6 billion
Owns: Chicago Bulls, Chicago White Sox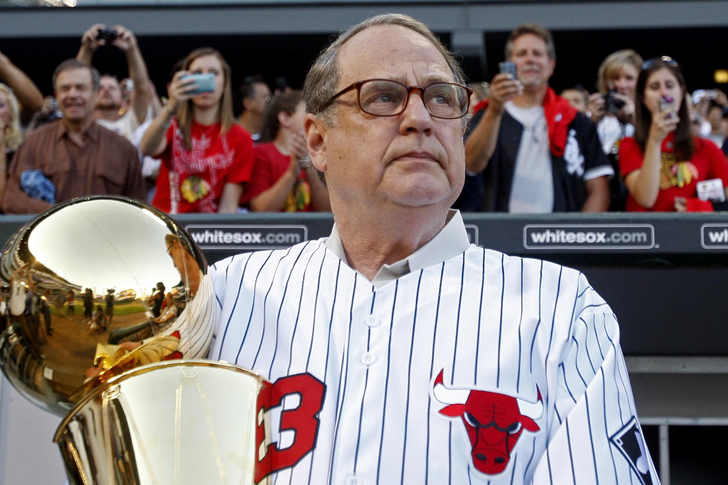 Jerry Reinsdorf is said to be one of the most influential figures among basketball owners due to his movement that allows the players to have a share of revenue and to put a limit on salary expenditures. Likewise, his significant participation in putting White Sox back in the game and winning the World Series in 2005 made him a sports personality hall of the farmer. Chicago Bulls and White Sox owner Jerry Reinsdorf began working as an IRS tax lawyer and has since been running both teams for 25 years.
He got rich not through his work as a CPA but his involvement with real estate. He would sell a property and then loan it out, getting around the tax deduction from the property's depreciation in value. This clever trick earned him his billions and allowed him to buy the Bulls team in 1985 which had been having a hard time until he changed them for the better.
Mark Attanasio
Net worth: $700 million
Owns: Milwaukee Brewers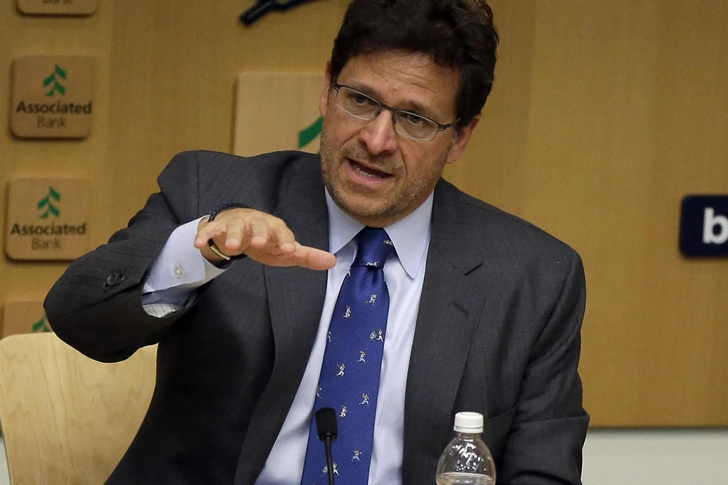 Bronx-born entrepreneur Mark Attanasio was once a student of Brown University and then of Columbia Law School where he earned his J.D. in 1982. Though he lives and earns his wealth in Los Angeles, he is on the MLB team the Milwaukee Brewers. He serves as the senior executive of Trust Co. of the West and Crescent Capital. The finance industry takes all the credit for being the main source of his wealth.
Attanasio founded the investment firm, Crescent Capital Group, in 1991, which was later acquired by the Trust Company of the West. He bought the Brewers from the family of MLB commissioner Bud Selig. Selig was hesitant, but the MLB team soon confirmed the deal amounting to $223 million in 2005. Apart from it, Attanasio is also the part-owner of the Milwaukee Admirals hockey team along with Gord Ash and Ben Sheeter.
Stuart Sternberg
Net worth $800 million
Owns: Tampa Bay Rays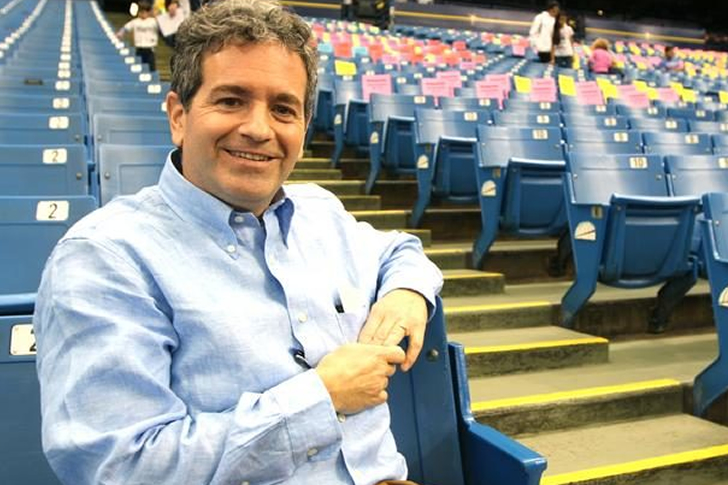 Bronx-born entrepreneur Mark Attanasio was once a student of Brown Brooklyn-born Wall Street investor Stuart Sternberg is the owner and managing general partner of the MLB team the Tampa Bay Rays since November 2005. Tampa Bay Rays were formerly known as Devils Ray. Its name changed since Sternberg purchased the unit from Vince Naimoli. He began his professional career in the stock market while he was still a college student, soon becoming a member of the investment company Spear, Leads & Kellogg.
He later made his way over to Goldman Sachs as a partner and earned his wealth through his many investments there. He has since retired from the firm in 2002 and directs much of his efforts to running the Rays. His investment in Tampa Bay was due to his passion for baseball. During his childhood years, Sternberg used to play baseball, an affinity that was passed down to his two sons.
Robert Nutting
Net worth: $1.1 billion
Owns: Pittsburgh Pirates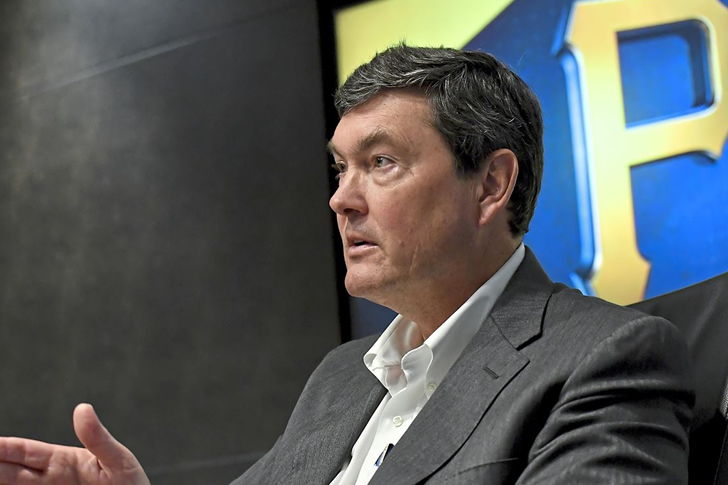 Being an entrepreneur, Robert Nutting approached the owning of Pittsburgh Pirates in a capitalistic way. Wheeling-born Robert "Bottom Line Bob" Nutting is the sixth sports team owner to claim ownership over the MLB team the Pittsburgh Pirates, making his way onto a brief owner's list. He has earned his nickname from his capitalistic preference to prioritize profit over product competition. Nutting earned his college degree in History at Williams College in Massachusetts.
Being the grandson of H.C. Ogden, founder of Ogden Newspapers, the billionaire was also an heir to the company. Nutting serves as the CEO of the media group Ogden Newspapers, Inc. He is also the owner of the Seven Springs Mountain Resort ski resort. Through his earnings from the two companies, the business-minded wealthy man was able to buy Pittsburgh Pirates. He is recognized as the tenth wealthiest sports team owner in Major League Baseball.
Art Rooney II
Net worth: $1.2 billion
Owns: Pittsburgh Steelers (NFL)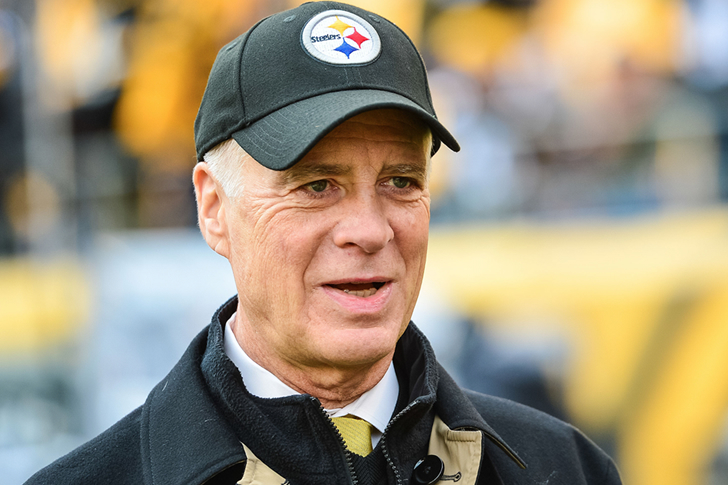 Pittsburgh Steelers owner Art Rooney II obtained ownership over the team in 2003. He managed to acquire the team after the deaths of his grandfather and father. Before making himself the owner, he worked as a member of the team's board of directors for a long time. Though Rooney's leadership, the team has since claimed two Super Bowl titles and three AFC Championship victories.
The 66-year-old family man is a married father to four children and is active in his community. Aside from his work in the sports industry, he also serves as counsel at the Buchanan Ingersoll & Rooney law group. He earned his Juris Doctor degree in Law at Duquesne University School of Law in 1982 and has been using his degree ever since. His grandfather, Art Rooney Sr., is the founder of the Pittsburgh Steelers, making him the third generation to handle the said team after the untimely passing of his father, Art Rooney Jr., in 2017.
Fred Wilpon
Net worth: $500 million
Owns: New York Mets (MLB)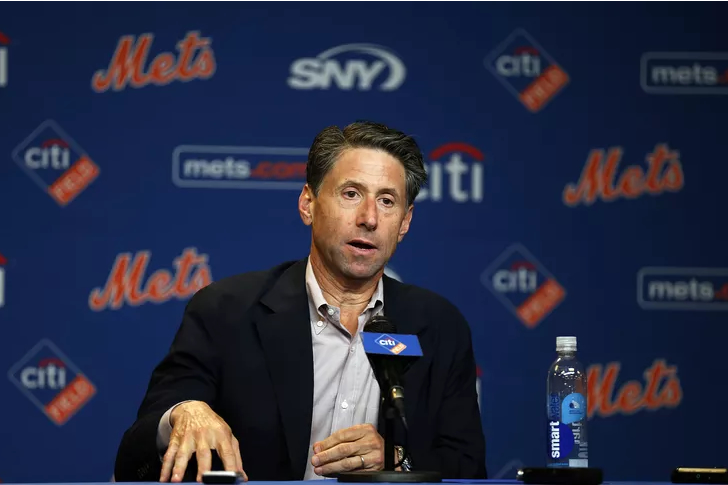 The 82-year-old real estate entrepreneur Fred Wilpon is a major shareholder in the MLB team the New York Mets. Jeff, one of his three children, stands as the team's COO. Fred was ensnared in the epic Bernie Madoff Ponzi investment plan scam in 2008. As it struck his credit standing and investment credit, it made him worry that fans might think that he might have to let go of the team. The experience cost him a staggering $700 million which surely ripped a huge hole in the team's wallet.
It did tremendous damage not only to his name but also to the team. Major League Basketball supported Wilpon and offered the Mets a substantial amount to recover from the loss. He was then left no choice but to share a portion of the team, but prior to doing so, his loan at the Bank of America was granted. The MLB has close monitoring on his situation, and if he is not able to fulfill the enclosures of the agreement, the MLB has the right to cease ownership.
Patrick Dennis Bowlen
Net worth: $1 billion
Owns: Denver Broncos (NFL)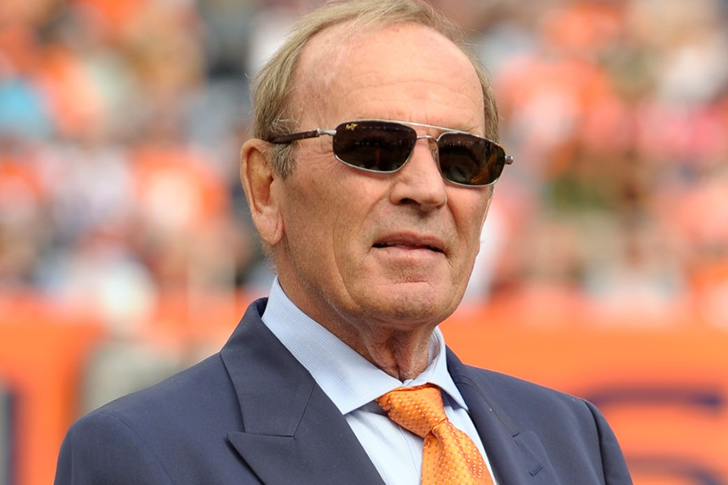 Denver Broncos principal owner Patrick Dennis Bowlen stood in as the franchise's CEO since the deal happened in 1984, but he later gave up the position in 2014 because of the progressive state of his Alzheimer's condition. With the Broncos under his wing during those thirty years, the team brought home many victories that include two Super Bowls and two AFC titles. He didn't peacefully handle the team though.
Bowlen would sell shares of the group to John Elway, triggering a protest from the previous owner Edgar Kaiser and sending the dispute to court. The trial ended in 2008 in favor of Bowlen whose sale has been deemed official. Due to his incapability of making sound decisions because of his Alzheimer's disease, Bowlen gave full control of the Broncos to Joe Ellis. It was in 2019 that Bowlen passed on, leaving the ownership of Broncos in a trust.
John W. Henry
Net worth: $2.7 billion
Owns: Boston Red Sox (MLB), Roush Fenway Racing (NASCAR)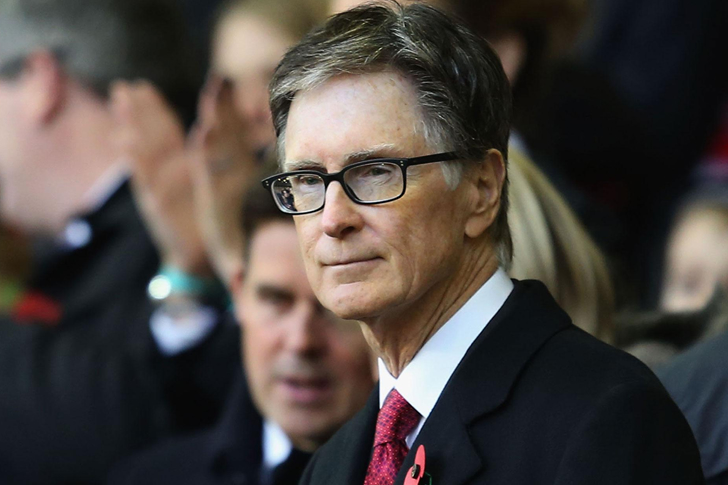 The Boston Globe owner John W. Henry made his way into the business of MLB when he bought a small share of the Red Sox's rival the Yankees in 1991. With Henry as their owner, the Sox overcame the "Curse of the Bambino", claiming the 2004 World Series after 86 fruitless years, as well as three other championship victories. He claimed his victor as a NASCAR team owner during his first year in the league, with his team following two years after with a Daytona 500 victory.
Henry has been featured in the award-winning movie Moneyball and has also sold his Florida estate for $15 million, which was $10 million more than the price he bought it for. Henry has made his fortune through an investment management firm. He learned the basics of trading while he was still young, by trading crops and commodities. Although his company came crashing in 2016, Henry still stands with a net worth of billions, thanks to his investment in sports-related ventures.
Stephen Ross
Net worth: $7.7 billion
Owns: Miami Dolphins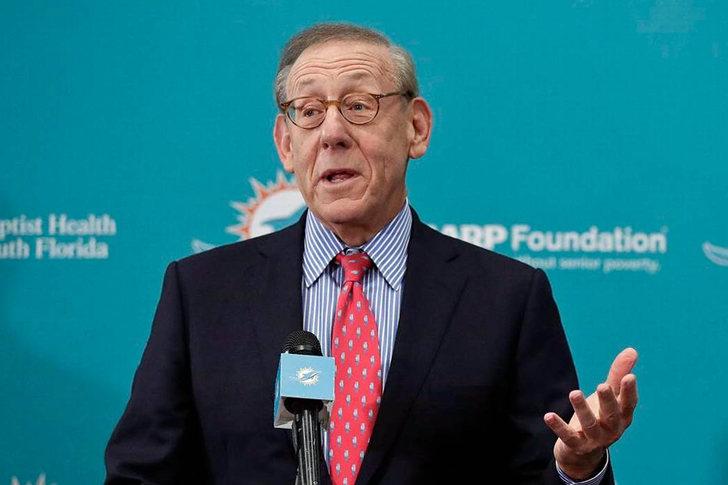 Real estate developer Stephen Ross owns 95% of the NFL team The Miami Dolphins and is the man behind the Drone Racing League. He got his wealth from his global real estate group The Related Companies which he launched in 1972. The Hard Rock Stadium owner was once a student at the University of Michigan and then at Wayne State University where he earned his J.D. He was also awarded an LLM from NYU.
His group constructed the Time Warner Center. In 2020, he was ranked 185th among Forbes' Billionaires List, with his net worth of $7.6 billion. At the age of 80, Ross is still very active. He also did several philanthropic works and was given high recognition for his civic works. Ross resides with his wife, Kara Ross, an entrepreneur and jewelry designer at the Time Warner Center.
You've Reached The End