When our ears pick up any mention of the '70s, a couple of the decade's highlights pop up on the tip of our tongues — President Nixon's historic 'Victory' hand signal after the announcement of his resignation, the riots and protests that criticized the infamous Vietnam War, the emergence of disco (including the bell-bottoms and afros that trademarked the style of the era), and the peak of the rock 'n' roll genre. With all of this decade's contribution to pop culture's recorded history, no other factor may have marked this decade in history more than the women who shined through it.
Their typically worry-free character may be their tendency to forego bras, and their perceived preference for men who could grow a mustache is what made these women genuinely iconic. Still, the women that made the '70s their own simply can't be mimicked even in the present.
We're unsure if we can determine exactly why we personally love these heartthrobs of a decade long gone, but perhaps The 70 Hottest Women of the '70s list can help us decide.
Bernadette Peters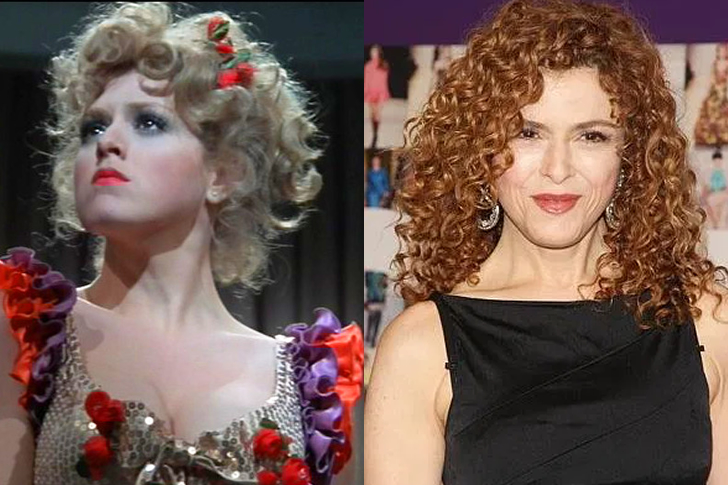 Known in the '70s for: Playing a lead role in the Broadway musicals On the Town and Mack & Mabel
As an actress, she was known to have a knack for performing both on and off-Broadway ever since the 1960s. However, Hollywood did not yet deem her a worthy investment in the film industry until she made her mark as a famous film star when Mel Brooks cast her in his 1976 film Silent Movie.
Her role as a dauntless biker chick in Steve Martin's 1979 comedy film The Jerk showed that she was an expert performer who knew how to pull the ropes to being either comedic or seductive. As a child, Peters performed as a child actress up until her teenage years in the 60s. She then appeared in films and on TV in the 70s. Peters later got praised for her appearance on The Muppet Show, The Carol Burnett Show, and other hit TV shows.
Helen Reddy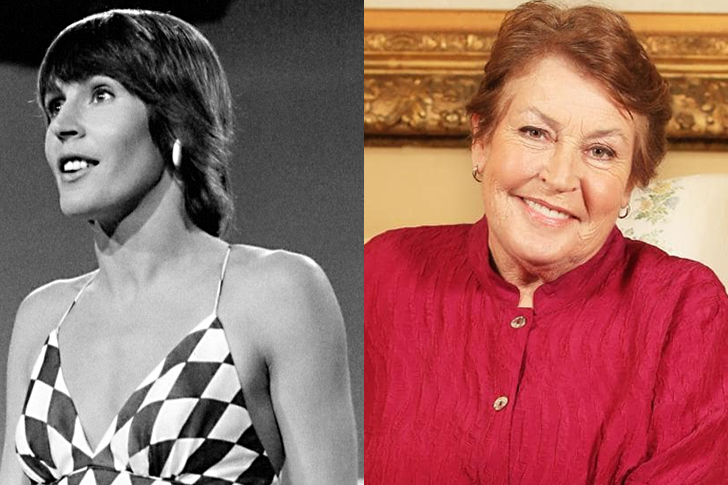 Known in the '70s for: Performing the feminist song "I Am Woman."
Helen Reddy is an Australian singer who soared into the pop song charts in 1971 with her hit single I Am Woman. The feminist movement was on such a roll then that it even started its own magazine entitled Ms., edited by Gloria Steinem, and printed out its first publication in December 1971. In a year, Reddy would put out the feminist anthem I Am Woman, which bested the U.S. and Canada pop song charts and won second at the U.S. Adult Contemporary and Australian charts.
She wreaked havoc in the adult contemporary genre worse than on a hurricane-stricken house that would need serious roof repair with six successive #1's, from Delta Dawn to Emotion. In the 1980s and 1990s, Reddy had her single I Can't Say Goodbye to You to hit the US charts for the last time. She then acted in musicals and recorded her albums, such as the Center Stage, before eventually retiring from live performance in 2002.
Chris Evert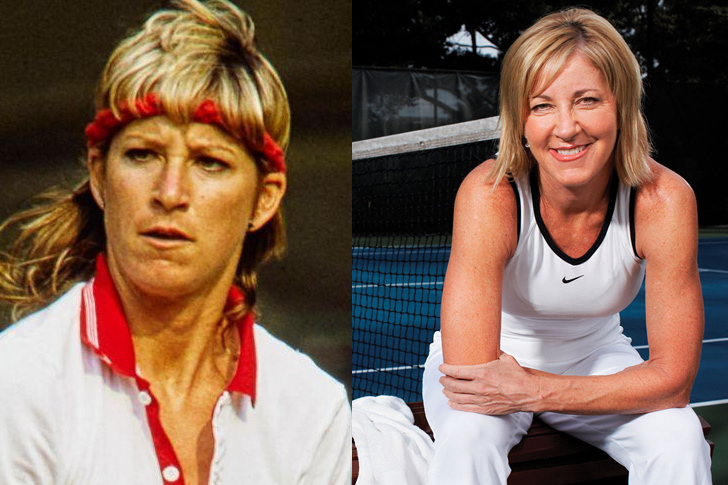 Known in the '70s for: Standing as the highest-ranking female tennis player from 1974 to 1981.
Chris Evert began her professional tennis career when she entered the U.S. Open in 1971 at 16. She conquered her first major tournaments (namely, the French Open and Wimbledon) in 1974 and prevailed, since then, as the highest-ranking women's tennis player throughout the latter half of the decade.
Calvin Klein may have seen potential in Evert as a valuable investment to the sport since she later got chosen as an endorser for Calvin Klein's sportswear line before claiming her first Grand Slam. Fans even compared her affair with Jimmy Connors to Hollywood's Brangelina as the sport's version of the couple. In 2015, Evert released her line of tennis and active apparel. Her line is in collaboration with the Tail Activewear called Chrissie by Tail. It goes to show that she is still busy with her sport-related business.
Joni Mitchell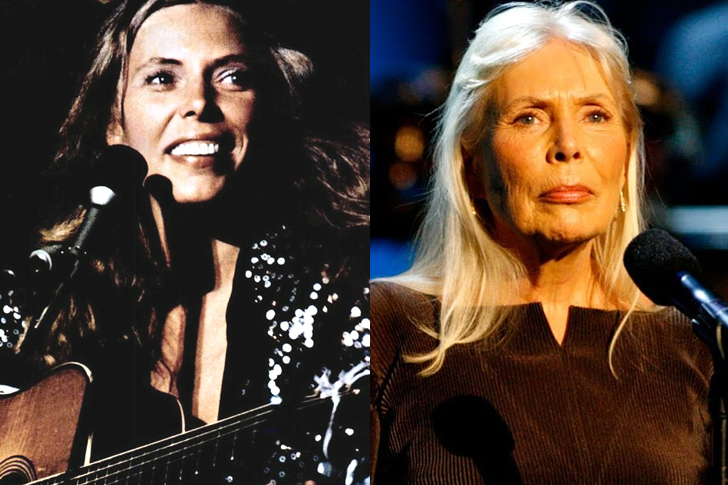 Known in the '70s for: Being the artist responsible for penning the popular albums Blue (1971), For the Roses (1972), and Court and Spark (1974)
The slim Canadian singer/songwriter who takes credit for Chelsea Morning and Both Sides Now was the most wanted folk artist in the industry. She didn't mind dating anyone within as well, as she has dated Jackson Browne, James Taylor, and two-thirds of the band Crosby, Stills & Nash.
She was not only more alluring than the folk performers who came before her like Joan Baez and Judy Collins, but she was willing to experiment with her musical diversity as she slowly made her way into jazz throughout the rest of the decade. Sometime around 1975, Mitchell's vocal range started to shift from mezzo-soprano to a more wide-ranging contralto. She was quite the fearless lady that became an inspiration to many women during her time, and until today.
Agnetha Fältskog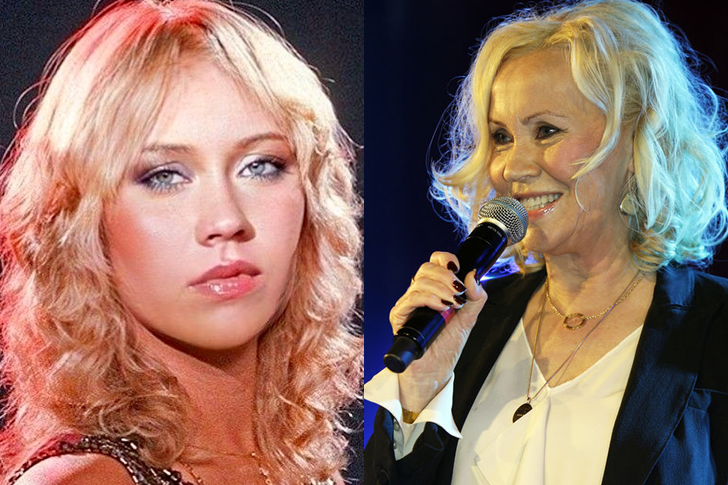 Known in the '70s for: Performing as an ABBA band member, famous for the disco classics Dancing Queen and Take a Chance on Me.
Agnetha Fältskog's first name initial may refer to the first letter of the Swedish pop band ABBA, but it can also mean that she is just astoundingly alluring. Her group may have given us songs that have themselves become default selections in every karaoke machine ever produced and put out in the world today.
However, for someone who invested in herself by starting her singing career performing as a chart-topping solo artist in her home country in the latter half of the '60s, Agnetha later became a major turn-on for international fans. Up until today, an entire generation of music lovers still adores her for her work. Thus, the music of ABBA, in general, is still a significant influence on many. Good thing she decided to put her investment on her career instead of anything else.
Cher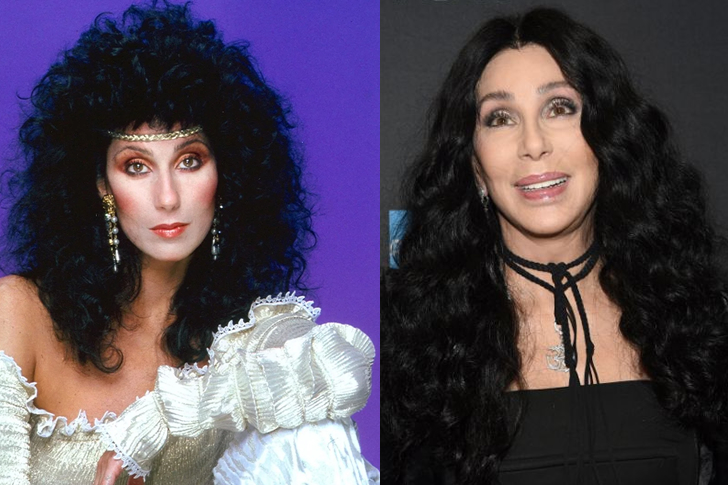 Known in the '70s for: Performing as a member of the rock duo Sonny & Cher
Cher made herself known to the world as the taller female member of the singing team Sonny & Cher, which caused a chart-topping hit out of its 1965 debut single. Cher's pop singing career was greeted with success throughout the '60s, both as a solo performer and with her husband, Sonny Bono.
The debut of their variety shows The Sonny and Cher Comedy Hour in 1971 also helped establish Cher as an all-around entertainer and a valuable investment to the industry. Like the singer, actress, and filmmaker Barbra Streisand, Cher would soon bag an Oscar, a Grammy, an Emmy, and three Golden Globes. Up to date, she is still active in the industry and has a net worth of millions. It is easy to say when the time comes that Cher would eventually retire, finances will not be a problem.
Charo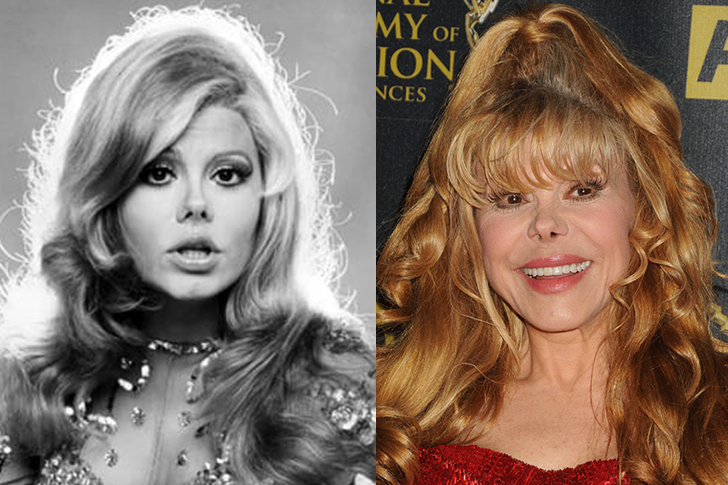 Known in the '70s for: Her work on variety shows and in Las Vegas.
There seems to be no one in the decade with a personality greater than all-around entertainer Charo. She is a singer, actress, comedian, and flamenco guitarist. Charo started to be musically inclined at a very young age. She played the guitar when she was 9. Charo trained under the famous Andrés Segovia, and all her dedication became worth it.
The Spanish-American performer made her debut on American television in the mid-'60s in the variety show The Today Show before moving to Las Vegas at the peak of the '70s. She also established herself as a valuable investment by becoming one of its most-wanted headliners alongside other headliners of the time like Frank Sinatra, Ray Charles, and Dean Martin. Her vibrant personality and skimpy stage outfits later got her parts in The Love Boat, Donny & Marie, and The Brady Bunch Variety spin-off.
Barbra Streisand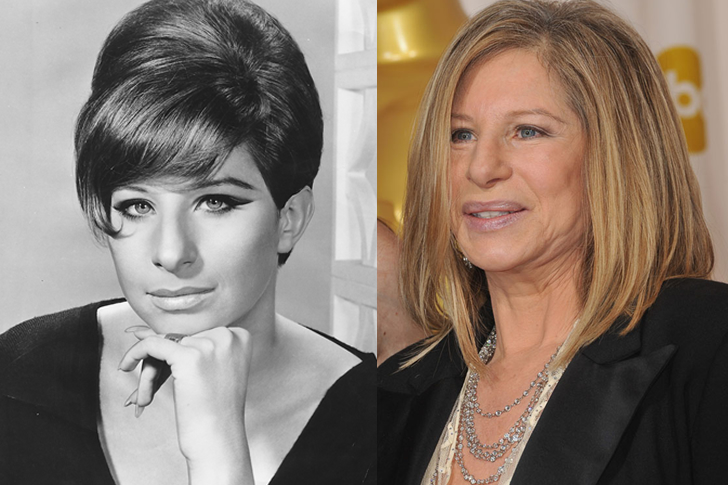 Known in the '70s for: Portraying the role of Katie in the film The Way We Were (1973)
Streisand began performing when she was still growing up in Brooklyn as a little Jewish girl with a loud voice, a crooked nose, and crossed eyes. When she later left her home for the world of show business, she would eventually bag two Oscars, eight Grammys, five Emmys, a Tony, a Peabody, and a Kennedy Center-type award, solidifying her as a priceless investment to the industry.
She may have spent much of the '60s as a famous singer, but her 1968 film debut in the movie Funny Girl earned her an Oscar award and a Golden Globe award, both in the Best Actress category. Up to this day, even the younger generations know who Streisand is. Even her fashion style is still adapted by many. She is also still active in the industry, and there are no signs of her slowing down.
Stevie Nicks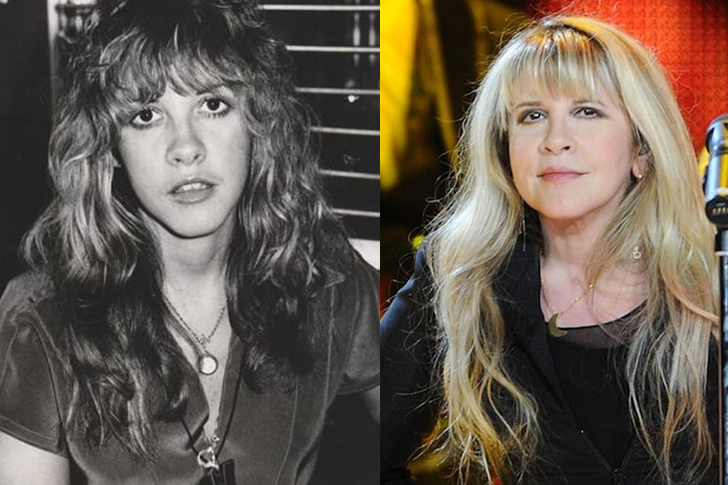 Known in the '70s for: Being the lead singer of the band Fleetwood Mac.
Stevie Nicks and her boyfriend Lindsey Buckingham took over the band Fleetwood Mac in 1974 during what may be the most sensational yet tranquil coups in the history of rock. The band began as a UK-based blues-rock group in the latter half of the '60s who put out nine albums before Nicks and Buckingham's arrival.
The two arrived, they almost immediately took over much of the band's songwriting (with some input from Christine McVie). The credits to the band's hit tracks "Rhiannon" and "Landslide" from the group's 1975 self-titled album are all given to Nicks. Nicks also got labeled as one of the 100 Greatest Songwriters of All Time by Rolling Stone. Notably, she is the only woman inducted twice in the prestigious Rock and Roll Hall of Fame, one for being a solo artist and one as a member of Fleetwood Mac.
Ann-Margret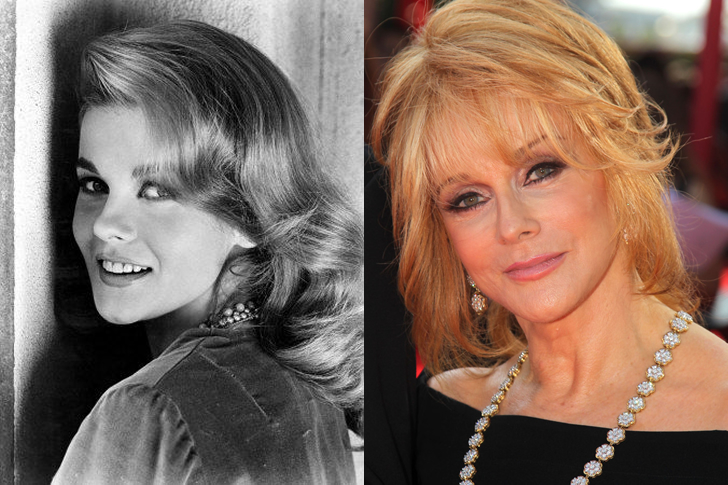 Known in the '70s for: Performing on talk shows including The Mike Douglas Show and Dinah! as a singer and dancer
Both her acting and singing career span over five decades in the industry, starting in 1961. Some even tagged her as the female version of Elvis Presley. Ann-Margret showcases her sultry, vibrant contralto voice effectively. After earning her spotlight on the 1963 musical comedy movie, Bye, Birdie directed by George Sidney, leading actress Ann-Margret headlines her own live TV special The Ann-Margret Show in 1968.
The versatile performer took on dramatic roles in films alongside live musical numbers with personal loans' adaptability in the following decade. She even won a Golden Globe award for her performance in the 1975 rock movie musical Tommy directed by Ken Russell after starring alongside fellow Hollywood starlet John Wayne in the 1973 Western Technicolor film The Train Robbers led by the one and only Burt Kennedy.
Linda Ronstadt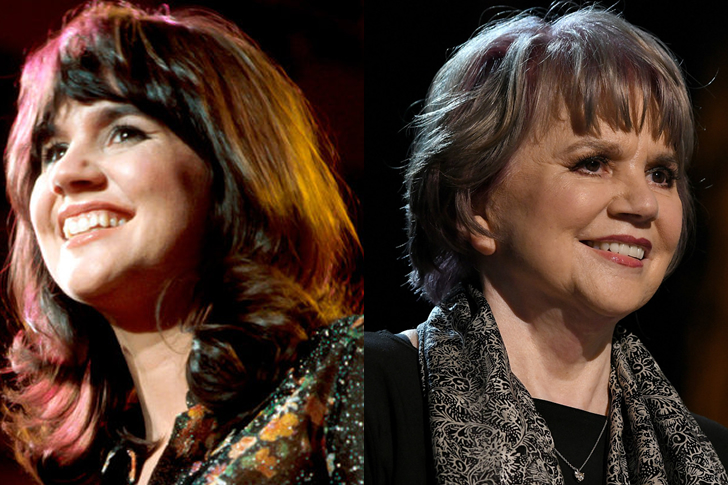 Known in the '70s for: Performing as a pop, rock, and country singer.
Ronstadt got her start in the L.A. folk and countryside of the music industry by performing at the club Troubadour alongside other music giants like James Taylor, Eagles, and Byrds. She began performing in country-rock, where several publications and critics almost instantly honored her as the Queen of Rock and the First Lady of Rock.
Throughout her career, Ronstadt was able to take home prestigious awards such as 10 Grammy Awards, two Academy of Country Music, three American Music Awards, an ALMA Award, and an Emmy Award. Aside from the said accolades. She branded herself as a sex icon to some degree thanks to the covers of her '70s albums Hasten Down the Wind (1976), where she posed daringly from under her wind-blown dress, and Simple Dreams (1977), where she laid vainly donning only a silk robe.
Erin Gray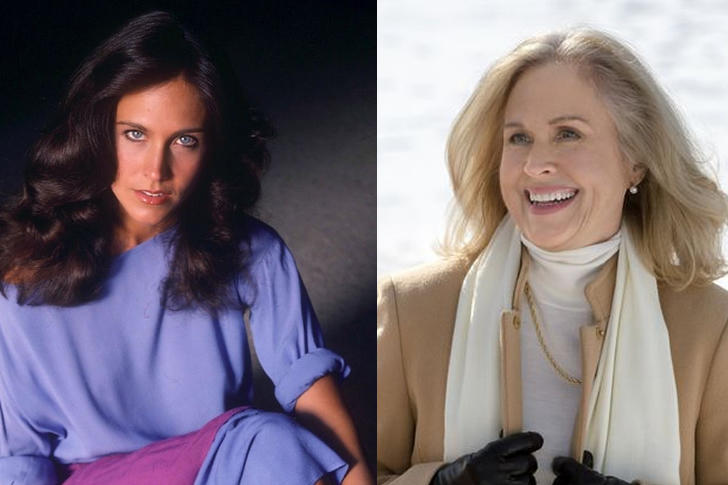 Known in the '70s for: A successful and prominent career as a TV model.
She began her career in modeling at the age of 15 and would later become one of the country's most popular TV models during the mid-'70s. Her contracts with L'Oreal and Bloomingdale's made her more popular than ever and got her earning up to six figures a year, which brought her an excellent credit score and a salary range most models can only dream.
As the '70s ended, Gray turned to the world of acting and gained more fame thanks to her performances in the film Evening in Byzantium (1978) and the TV show Buck Rogers in the 25th Century. Gray wrote the book Act Right with Mara Purl in 1998. The book contains some advice and industry tips for beginner actors in TV and movie. Afterward, it has been revised in 2002 and was published again.
Diane Keaton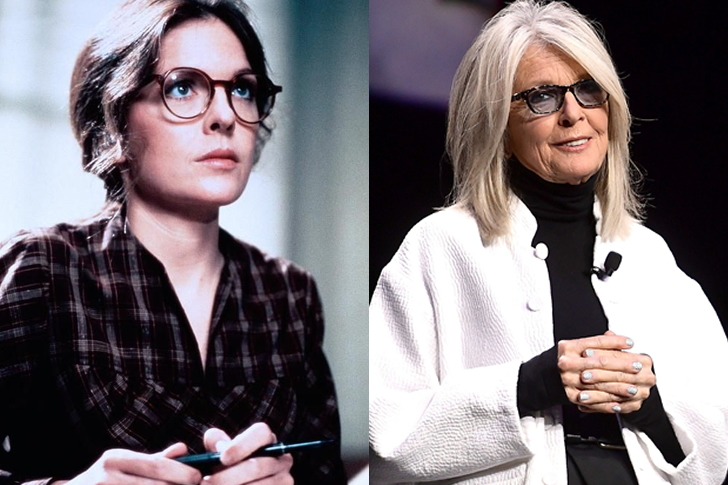 Known in the '70s for: Portraying the protagonist in Annie Hall (1977)
Diane Keaton has always been a famous muse of Woody Allen's. Since the actress had a personal lawyer, she was able to take on the lead role in several films of his, including the 1977 romantic comedy film Annie Hall. Diane also proved her talent as a real comic actress in the 1972 crime drama film The Godfather.
Keaton herself was the basis of Annie Hall's protagonist's personality, which also featured the actress's self-deprecating wit. Her amusing performance in the lead role of the rom-com film ultimately won her an Academy Award in the Best Actress category. Keaton also has a BAFTA Award, the AFI Life Achievement Award, and two Golden Globe Awards. As her career blossomed, people would usually link her to her "Annie Hall" persona. To combat the typecast, she starred in Looking for Mr. Goodbar in 1977 and Interiors in the following year.
Morgan Fairchild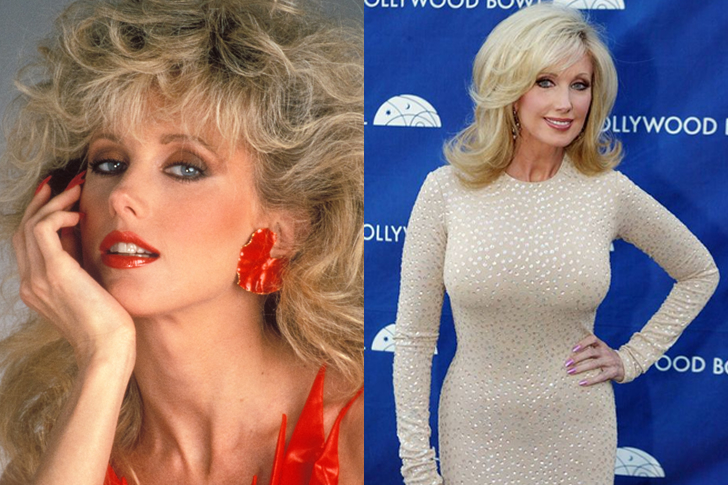 Known in the '70s for: Portraying Jennifer Pace's role on the soap opera Search for Tomorrow.
Morgan Fairchild's name may sound elegant, but the starlet was born in Dallas with Patsy Ann McClenny. Despite this, her uptown ways, coupled together with her sensuous Texan nature, just made her that much more attractive than finally getting your finance degree.
She did not gain her A-list celebrity status until the '80s where her work on the TV drama series Flamingo Road (1980-82) and Falcon Crest (1985-86) got her popularity soaring high. However, the latter half of the '70s saw her in high demand on TV shows like Kojak, Happy Days, Search for Tomorrow, and several others. Up to date, Fairchild still has that beautiful looks. She is also still active in the industry at the age of 70, and it goes to show she genuinely loved her craft. Now, that's one passionate and hardworking actress!
Marilu Henner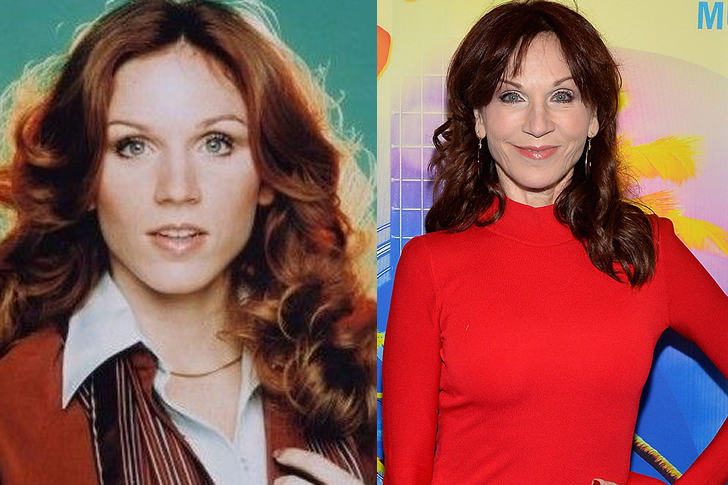 Known in the '70s for: Portraying the role of Elaine O'Connor Nardo on the sitcom Taxi.
Another 70s star who still looks almost the same despite aging is Marilu Henner. She has only had her performances in the films Between the Lines (1977) and Bloodbrothers (1978) credited to her name. Eventually, she landed the role of divorced mother Elaine O'Connor Nardo on the beloved award-winning late-'70s TV sitcom Taxi, immediately earning her mass popularity and fame throughout its five-year run.
Having two kids on the show, Elaine was irresistibly charming. She was known for habitually dating a series of equally charismatic guest heartthrobs who made appearances on the series and harshly rejected the advances of taxi dispatcher Louie De Palma. Danny de Vito then portrayed the latter. Anyway, the now 68 years old star is still active in TV series where she appeared in CBS series The Neighborhood. Retirement is not yet on the table for Marilu, so fans can always look forward to more projects.
Grace Slick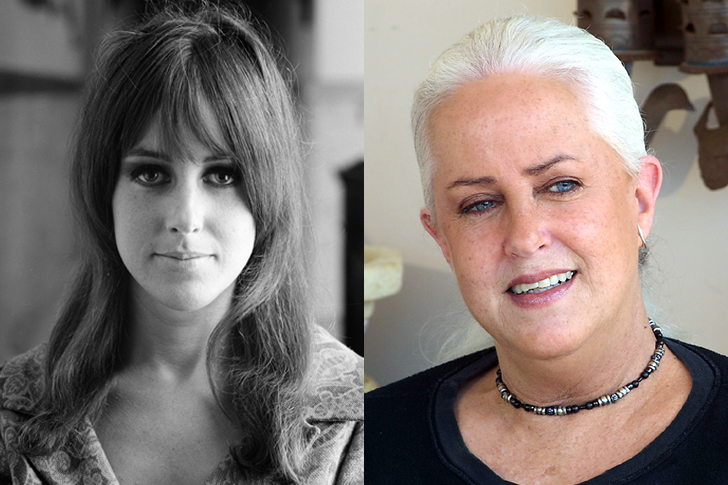 Known in the '70s for: Performing as the lead singer of Jefferson Airplane, Jefferson Starship, and Starship
Upon hearing Grace Slick's name, some '60s psychedelic songs like White Rabbit and Somebody to Love would come to mind. Though Slick was a sarcastic, assertive, and occasionally wild rock star as the lead singer of Jefferson Starship (created in 1974 after Jefferson Airplane's crash).
Her shrieking voicework and energetic presence on stage stayed with the band as they veered away from the psychedelia genre towards arena rock. Despite the band's success, Slick's struggle against alcoholism made her even more uncontrollable than the rising mortgage of a large-scale estate as time wore on. The band later kicked her out in June of 1978. Now that Slick retired, she could not quickly turn her back to art as she became a visual artist and exhibits in different art galleries in the United States.
Dolly Parton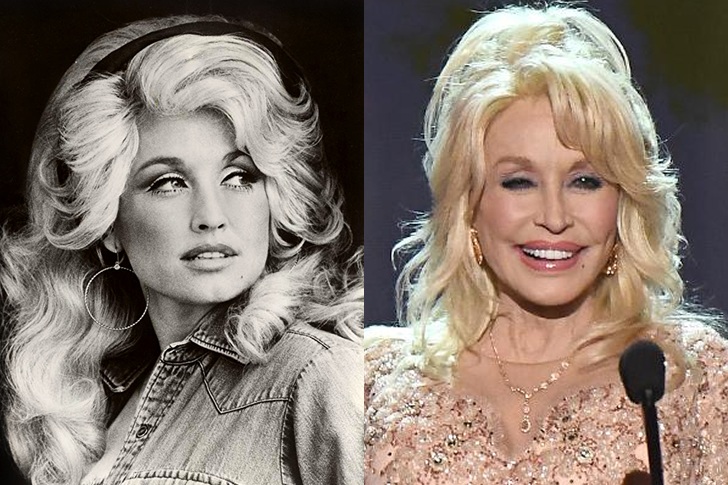 Known in the '70s for: Performing the country hits Joshua, Jolene, and I Will Always Love You.
Dolly Parton had been working in the music industry since 1967, mainly with Porter Wagoner, but she became a household name in 1971 with her chart-topping hit single Joshua. Other hit singles that became mainstay country classics were Jolene (1973), I Will Always Love You (1974), and Here You Come Again (1977).
Recognized as one of the country music genre's pioneer crossover celebrities, her debut in the film industry with her performance in 9 to 5 (1980) earned more significant acclaim from both audiences and critics than a good credit score ever could, and also a Golden Globe award for New Star of the Year. Parton composed over 3,000 songs in her career span, and in 1999 she was inducted into the Country Music Hall of Fame. In 2020, Parton released her new song When Life Is Good Again.
Valeria Bertinelli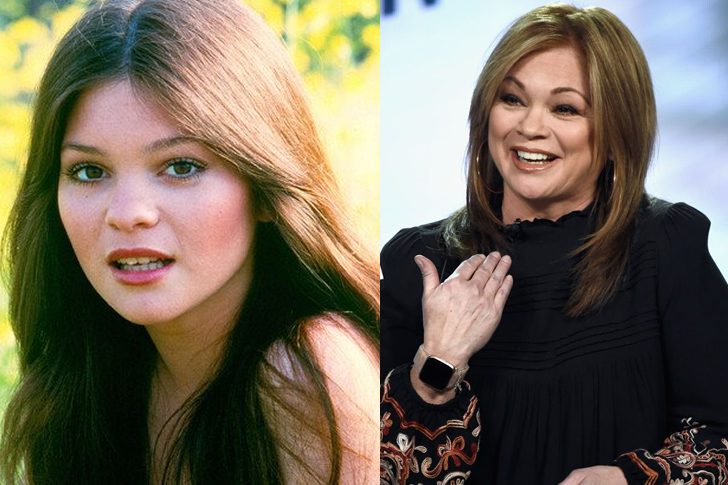 Known in the '70s for: Portraying Barbara Cooper Royer's role on the TV sitcom One Day at a Time.
The actress is simply not just a girl you see in every Jenny Craig commercial ever. As years went by, she managed to grow up into a fine young lady in the eyes of her many fans, like the rising mortgage rates of a grand estate. Fans witnessed this transformation on the TV sitcom One Day at a Time.
She did come off initially as a shy tomboy on the show, but the show's writers saw that her developing body simply couldn't be overlooked. They managed to work around her journey from a budding adolescent into a charming doll. The now 60-year-old is not giving any signs of slowing down when it comes to her career. Since 2015, Bertinelli has hosted cooking shows such as Valerie's Home Cooking and the Kids Baking Championship on Food Network.
Lola Falana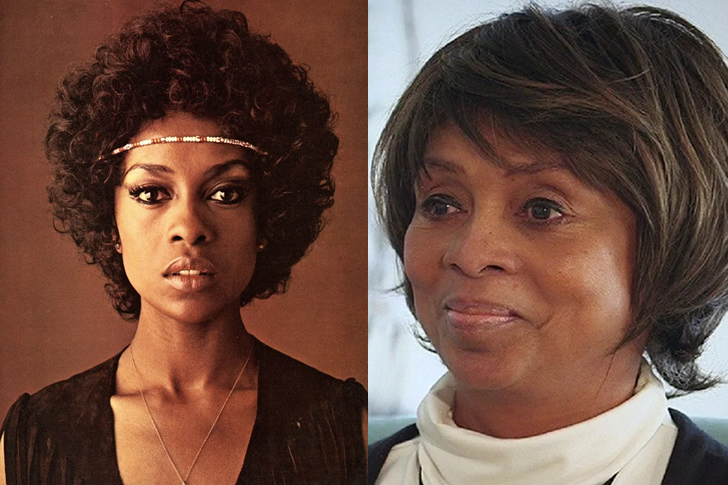 Known in the 70s for: Being honored with the title of "Queen of Las Vegas" due to her equally lucrative self-titled Vegas-based variety show
Lola Falana was a versatile performer who began her showbiz career taking credit as a breakdancer in Sammy Davis Jr.'s mid-'60s Broadway musical Golden Boy. When the '70s rolled around, she made a name for herself in Italian cinema, appearing in crime films and variety shows where she carried tunes, routines, and comedy sketches as well as a disco record.
Despite her many acts, she didn't seem to put her all in just one show, so her old mentor Sammy Davis Jr. invited her to Las Vegas, where she managed to perform fully-booked rooms at the Sands, the Riviera, and the MGM Grand. In 1997, Falana started being less active in the industry, and it is due to misfortune in her health. Many have now considered her retired.
Barbara Carrera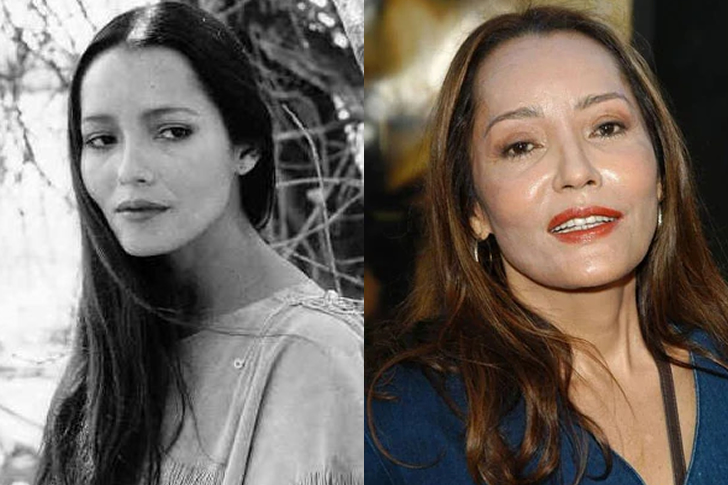 Known in the '70s for: Portraying the role of Eula in the film The Master Gunfighter (1975)
Fans may better recognize her for playing a Bond girl in the non-canon James Bond movie Never Say Never Again (1983). Because of her talent and investments, Barbara Carrera had already built a successful career as an actress. In fact, before she starred in the hit franchise, she had actually been nominated for a Golden Globe award thanks to her work in the film The Master Gunfighter (1975).
She was already one of the highest-paid actresses in the star-studded 12-part miniseries Centennial. Carrera had landed the covers of several fashion publications like Vogue and Bazaar and other renowned magazines. Her last appearance was in 2004, where she then stop accepting projects both in TV and film. Now that the actress is 74 years of age, retiring is quite perfect for her. We wonder what she's enjoying now that she has a lot of time in her hands.
Kate Jackson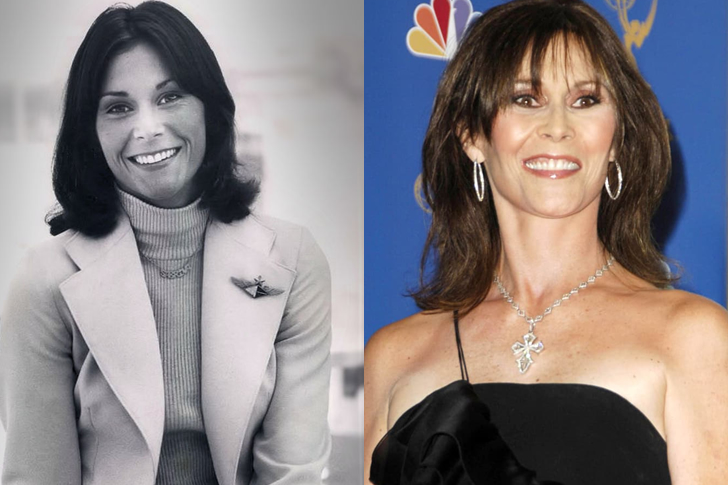 Known in the '70s for: Portraying Sabrina Duncan's role in the TV show Charlie's Angels.
Kate Jackson signed a contract in 1975 that would see her play a lead role in the TV series Alley Cats until producer Aaron Spelling informed her of the title's temporary status, proposing the title change to Charlie's Angels. As a team of veteran lawyers, Jackson would work alongside Farrah Fawcett, Jaclyn Smith, and Cheryl Ladd before moving on to other projects in Hollywood that later earned three Emmy nominations for Best Actress Award, as well as a few Golden Globe nominations.
She may not have won a single nomination, but her signature pose alongside the other Charlie's Angels is still one of the most inspired poses in the history of pop culture. However, she won three times as the Best Female TV star in Germany's Bravo Golden Otto Award. It's pretty safe to say that Kate Jackson enjoyed an excellent career run in Hollywood.
Susan Anton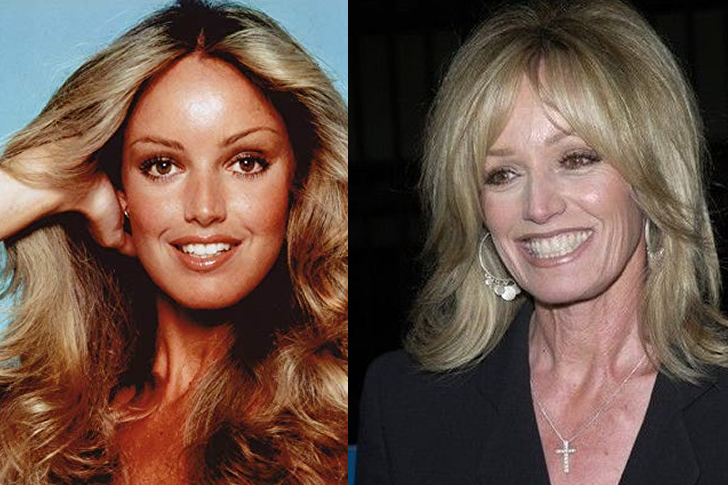 Known in the '70s for: Making an appearance on The Merv Griffin's TV Show and being the Great Radio City Music Hall Spectacular host.
Susan Anton is an American actress and singer who won Miss California's title in 1969 before competing in the Miss America pageant, where she finished as second runner-up. The mid-'70s saw her as a sought-after showtime starlet who became infamous for her appearance in several famous Muriel cigar commercials.
This 'infamy' landed her a prosperous TV career and numerous projects where she took credit for starting her own variety show on ABC named Mel and Susan Together alongside country performer Mel Tillis. Many projects came, and she was frequently seen and heard on television and different radio stations. Anton's showbiz career didn't only stay in the '70s as she later landed a hosting gig on the Las Vegas shows Great Radio City Music Hall Spectacular in the Flamingo Hilton.
Maureen McCormick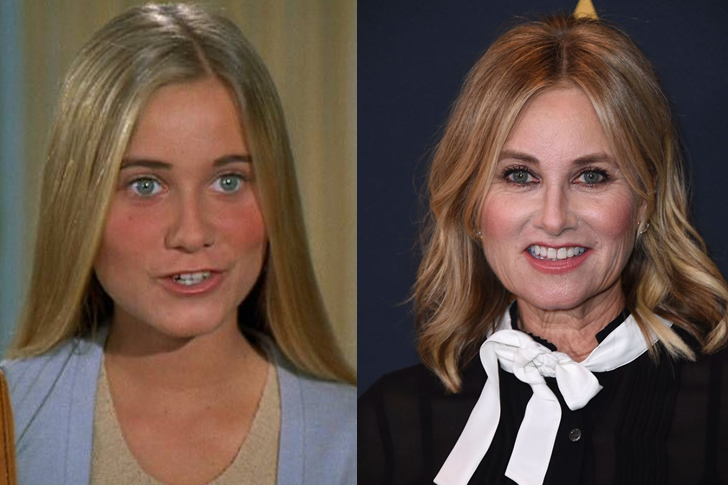 Known in the '70s for: Portraying Marcia Brady's role on the ABC TV sitcom The Brady Bunch.
Young '70s starlet Maureen McCormick was the decade's ideal concept of the ultimate teen crush to a certain degree due to her cheerfully bright personality and charming Barbie-like beauty in the TV sitcom The Brady Bunch. She is also into singing and has released a country music album titled When You Get A Little Lonely in 1995. That was her first and last solo album.
Eventually, she gets back on track and continues on her acting career. When she was not making our hearts swoon on the show or urging us to call her "Marcia! Marcia! Marcia," either, she just focused on her personal life rather than her film and TV performances. McCormick was even reportedly engaged in an off-camera romantic affair with her on-camera brother and co-star Barry Williams (Greg Brady). What a colorful life, wasn't it?
Pamela Hensley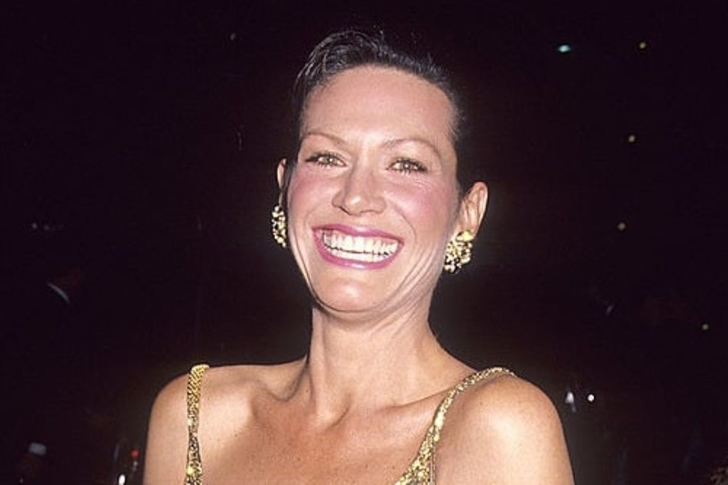 Known in the '70s for: Playing a lead role in the films Rollerball (1975) and Doc Savage: The Man of Bronze (1975)
Though '70s dame Pamela Hensley was not as popular actress nor as prominent as the other women already mentioned on this list. However, she was no less beautiful next to any of them. Pamela was stunningly beautiful and charming, of course, she's a good actress too. A lot of acting credits and TV appearances came in her way that sharpens her skills in acting.
During the '70s, her starring performances in the films Rollerball (1975) and Doc Savage: The Man of Bronze (1975) capped off much of her resume. When the decade came to a close, she was just about ready for her big break and got parts in the science fiction film Buck Rogers in the 25th Century (1979) and the TV series Matt Houston (1982-85). We don't know about you, but it seems like she had a good run in Hollywood.
Maren Jensen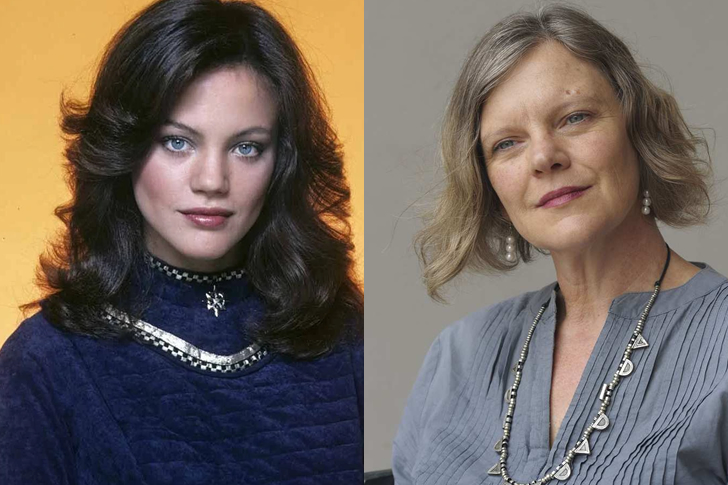 Maren Jensen, who was known in the '70s for portraying the role of Lieutenant Athena in Battlestar Galactica (1978-79) and Diana in Beyond The Reef (1980) is an American model and actress. Before she got into the world of acting, Jensen built up a prosperous career as a top model and was able to make several investments out of it. She appeared on the covers of various fashion magazines, including Vogue and Mademoiselle, and she scored several noteworthy modeling stints on TV.
She proved to audiences everywhere that she had the charm and allure to get into acting and draw people in. She did not venture far from the small screen, seeing how much of her TV appearances were in the TV show Battlestar Galactica. However, she had to stop her acting career because she contracted an illness called Epstein Barr Syndrome. Jensen recovered from the disease, but she remained away from the limelight ever since.
Tina Turner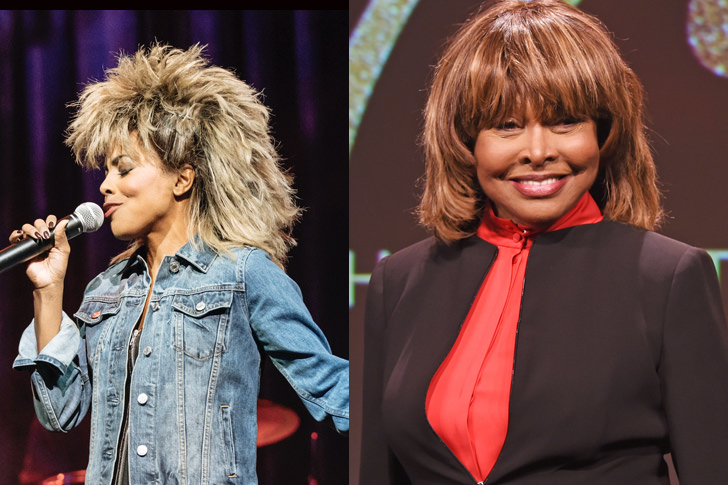 Tina Turner was catapulted to fame in the '70s after she started performing in the band, Ike & Tina Turner. She is, without a doubt, one of the most talented singers from the '70s. Tina had always performed alongside her husband Ike Turner since the latter half of the '50s, and she knew how to command everyone's attention by singing and dancing along in a mini-skirt. The first half of the '70s saw the pair's career soar high with several chart-topping hits and a popular series of famous covers.
Despite the couple's success, those years were hell for Tina. She apparently attempted suicide back in 1969, and Ike beating her in Dallas finally gave her the courage to leave him in 1976. She lost everything except her stage name (and incurred debts from past unpaid loans), in the divorce proceedings. Luckily, Tina was able to turn everything around and have an immensely successful solo career after the ordeal she went through with her ex-husband.
Faye Dunaway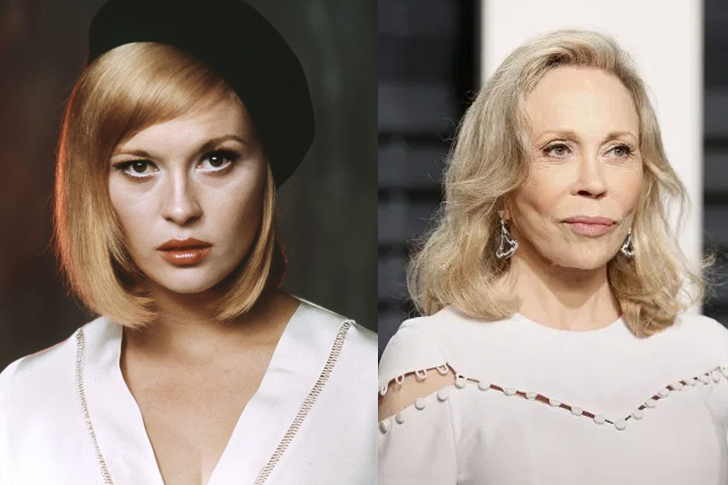 Faye Dunaway is an American actress who is well-known for playing the lead role in the films Chinatown (1974), Eyes of Laura Mars (1978), and Network (1976). Though she was quite the beauty in the 1967 film Bonnie and Clyde, Faye Dunaway had a huge Hollywood presence in the '70s after she participated in roles that prioritized serious acting. Another reason she was considered oddly attractive is because she played characters who are both distant and alluring.
The film Chinatown portrayed her as a victim of her own father, while the film Network portrayed her as a stoic TV executive. Her portrayals in the films The Eyes of Laura Mars (1978) and Mommie Dearest (1981) were honestly no better than a lawyer who intentionally defends a remorseless serial killer. She rose to fame because of her extreme acting skills, which earned her many awards, including a Golden Globe, BAFTA, Emmy, and Academy Award.
Loni Anderson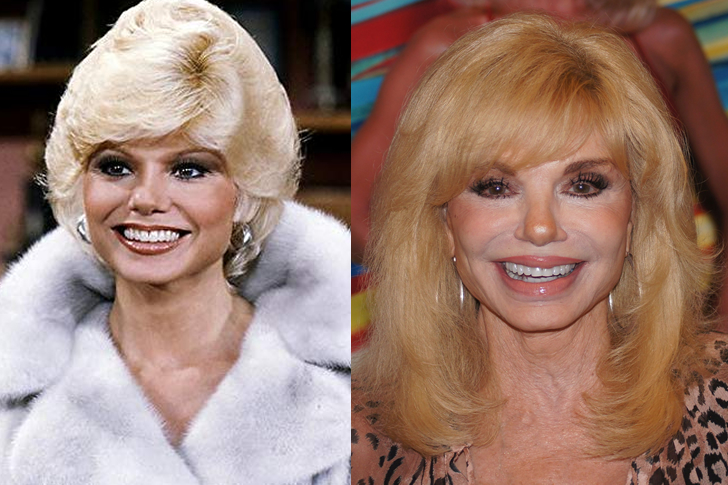 Loni Anderson became famous for portraying Jennifer Marlowe in the CBS sitcom WKRP in Cincinnati. She won three Golden Globes and Two Emmy Nominations for the show WKRP in Cincinnati. She was one of the prettiest faces in Hollywood during her time. Loni was cast to play the hoarse-voiced, airy secretary in the TV show after the show's creator came upon a photograph of her clad in a bikini.
He would go on to say that she had "a body like Jayne Mansfield and the overall sex appeal of Marilyn Monroe." The '70s was largely marked by an absence of student loans and several female starlets working to attract bigger audiences with bigger and more complex mountains of curls found their way to Hollywood. Fortunately for Anderson, her hair always managed to top everyone else's. She rose to the top primarily because of her gorgeous looks and well-enough acting skills.
Meryl Streep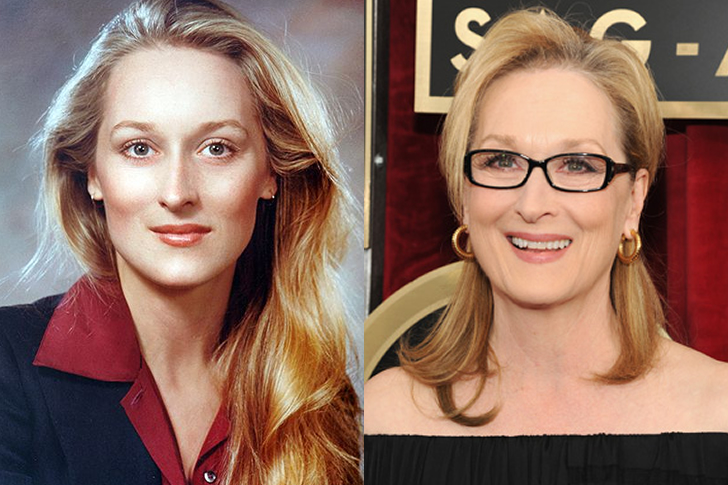 One of the most notable roles Meryl Streep had was that of Joanna Kramer in the film Kramer vs. Kramer (1979). She is often described as the "best actress of her generation." She is known for her realistic-sounding accents and her versatility in acting. Presently a successful A-list Hollywood celebrity, Meryl Streep may just be one of the best-performing actresses out there. However, before she rose to fame, she played an apathetic mother with a divorce attorney's frigidity in the film Kramer vs. Kramer, where she earned her first Academy Award (out of three).
In truth, Streep (who claimed that Woody Allen prevented her from ad-libbing much of her lines in his film Manhattan) was influenced by her own working mother to write most of her lines in the Kramer vs. Kramer. Meryl is now over 70 years old, and she wants to continue to show off her decades of expertise in acting.
Susan Dey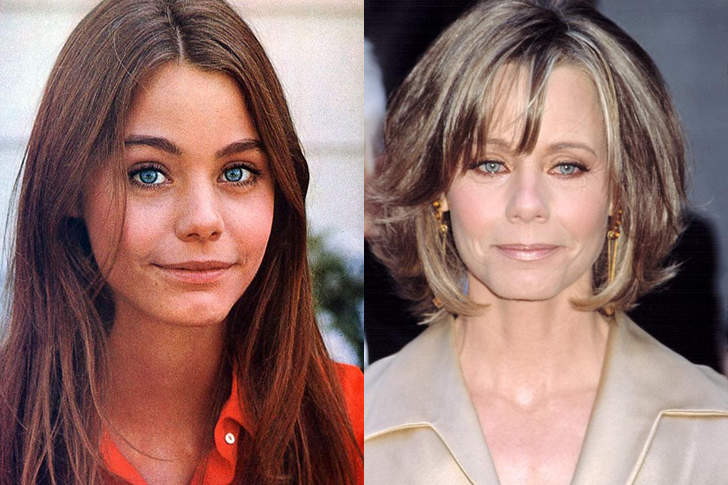 Among Susan Dey's more notable roles was that of Laurie Partridge in the TV musical sitcom The Partridge Family (1970-1974). The fabricated family of performers that starred in the TV musical sitcom, The Partridge Family, may have produced some of the cheesiest songs that our ears have ever come across. However, these corny songs are not the reason model-turned-actress Susan Dey was catapulted to fame.
In fact, events that happened away from the camera got the sultry oldest daughter of the Partridge family into some degree of controversy. Dey was apparently dating her on-set brother and co-star David Cassidy outside the show (just like Greg and Marcia in The Brady Bunch). Susan's acting began when she was 17 years old, having had no acting experience. She rose to fame quickly and earned Emmy nominations for her performance on the show. Eventually, she snagged a Golden Globe Award for Best Actress.
Barbi Benton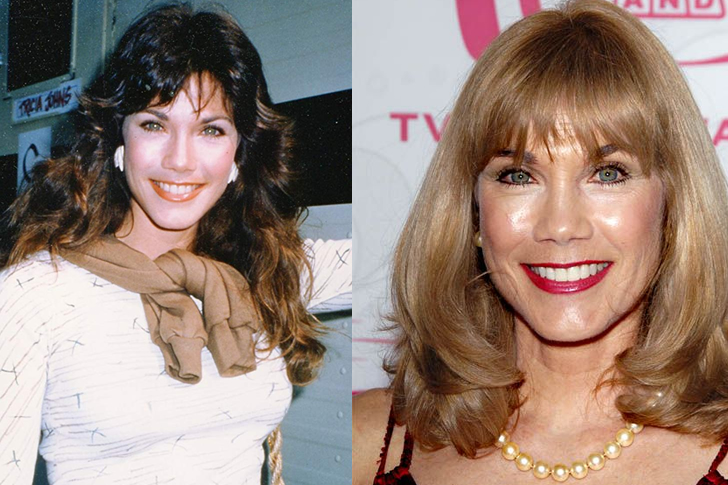 Model and actress Barbi Benton made her first appearance on the cover of Playboy magazine in the latter half of the '60s after she encountered Hugh Hefner on the set of his reality TV show Playboy After Dark. Known in the '70s for staying by Hugh Hefner's side as his girlfriend, Benton managed to get solid recognition. She was never considered a Playmate herself, but she instead took credit for being recognized as Hef's Main Squeeze, holding the distinction for seven illustrious years.
She was, to some degree, a highly sought-after actress for TV who often portrayed her cheerful personality on several TV shows like The Tonight Show, Hollywood Squares, and Hee Haw. The times may have moved forward, but in most of her appearances, she did not seem to age at all. It is quite evident that she managed to carry and take care of herself long after the '70s were over.
Diana Ross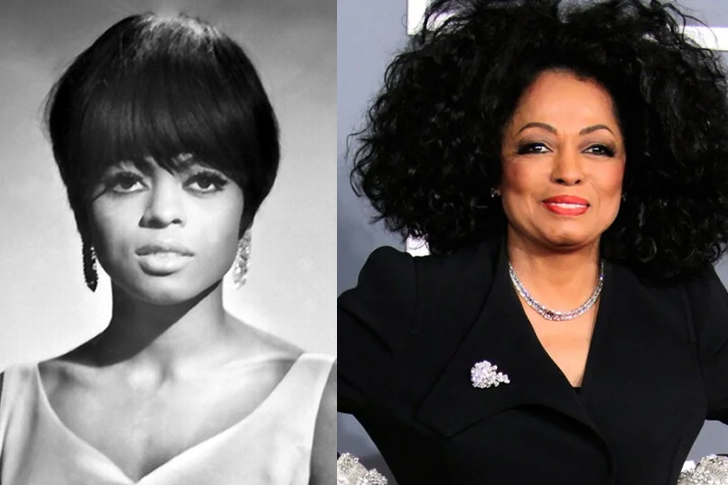 Diana Ross was known in the '70s for having pursued a successful solo career following her departure from the '60s group The Supremes. Beyonce's claim to fame shortly after she left Destiny's Child soared higher than our student loans ever did in the past, but before this, the story of someone finding success as a solo artist was Diana Ross. Ross was once a member of the popular female band The Supremes.
However, she eventually left them in 1970 and went on to release the chart-topping hit single "Ain't No Mountain High Enough", which appeared in her self-titled debut album. She would also start a career as an actress and portray the role of Billie Holiday in the film Lady Sings the Blues (1972), a film for which she later got a Golden Globe. To date, Ross has been cherishing each moment with her family. She's been most proud of how her children grew up.
Charlotte Rampling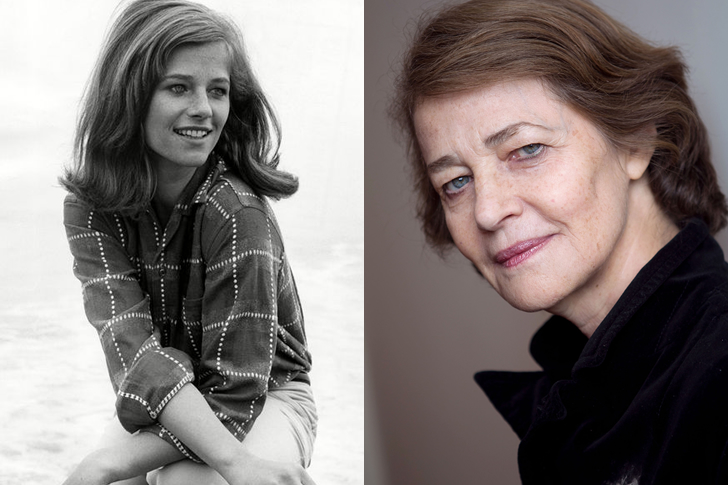 Charlotte Rampling is known in the '70s for portraying (among other roles) the role of Helen Grayle in the film Farewell, My Lovely (1975).
She's a UK-born actress who earned her A-list celebrity status in Europe before she was recognized in the US. She made her mark in the hearts and minds of American viewers with her captivating performance in the 1975 thriller Farewell, My Lovely, as well as in the remake of the 1944 film Murder, My Sweet.
Her prosperous showbiz career spans roughly forty years and was marked by several nominations and accolades. She was also said to have made a good number of smart investments at the time. Rampling's long life in the industry easily distinguishes her as one of the decade's most attractive women. Years may have passed, but she does not seem to have given up on acting yet. As of 2020, Rampling still works on various projects.
Goldie Hawn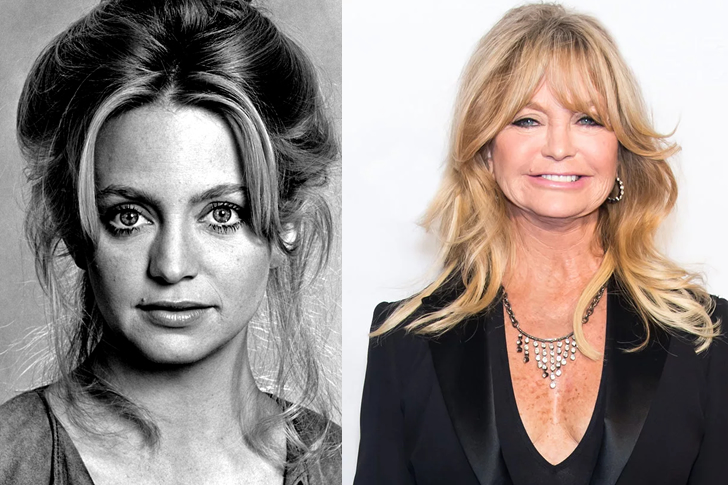 Goldie Hawn was known in the '70s for playing the lead role in the comedy films There's a Girl in My Soup (1970) and Butterflies Are Free (1972). Both past and present fans of Hollywood starlet Goldie Hawn tend to forget just how immensely popular the actress was back in the '70s. She played the lead role in several comedy films throughout that decade after bagging an Academy Award back in 1969.
Her acting prowess shone bright, and she was able to take credit for the TV comedy shows Pure Goldie and The Goldie Hawn Special. Throughout her career, she was able to work alongside other comedy stars (as well as the Harlem Globetrotters) and was also able to get an Emmy nomination. She was definitely one of the biggest icons of her day, and it seems like her brightness didn't tarnish one bit as she still actively works on film projects to this day.
Olivia Newton-John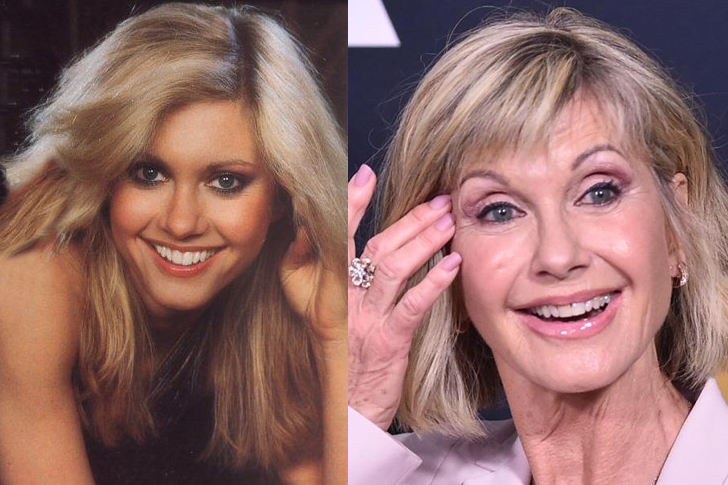 Olivia Newton-John is known for portraying the role of Sandy Olsson in the musical Grease (1978). She was quite the force to be reckoned with back in the '70s, scoring high on the pop, adult contemporary, and country music charts at the time. Several country artists have also expressed some degree of disdain over the fact that this UK-born Australian performer could perform at the same level as country divas Loretta Lynn and Dolly Parton.
Newton-John succeeded despite the scorn of her contemporaries, bagging herself a Grammy award for Best Female Country Vocal and an Academy of Country Music award for Most Promising Female Vocalist back in 1973. She may have lived a fruitful life, but she also underwent numerous challenges. Olivia is battling cancer, and she opened up to fans about it. To date, she is nursing her health back up. One thing for certain is that it will take a lot to get her down.
Candice Bergen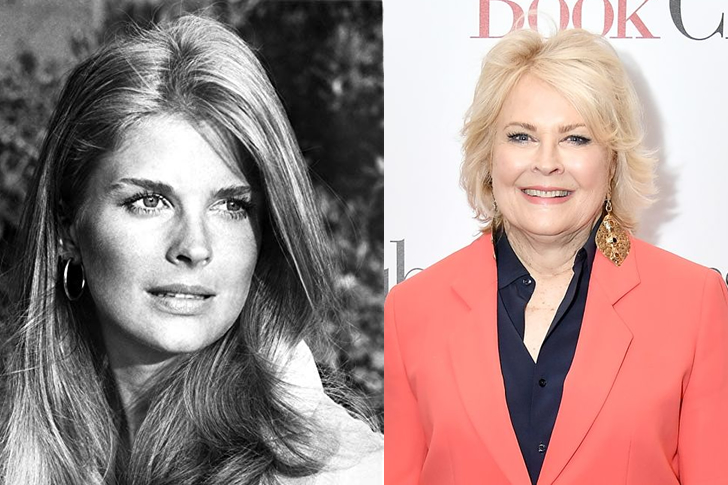 Candice Bergen is known for playing the lead role in the films Carnal Knowledge (1971) and Starting Over (1979). The '70s saw Hollywood celebrity Candice Bergen set herself up as one of its best actresses, and she credits this distinction to her performance in the film The Sand Pebbles, which earned her an Academy Award nomination. Much of her legacy was set in the '70s and was filled with captivating performances that got her nominated several times for a couple of Academy Awards and Golden Globe awards.
Her skills aren't only limited to the film industry as she got to star in the American sitcom Murphy Brown. She was even the first woman to host the variety show Saturday Night Live. At the age of 74, she does not have plans to slow down as she still has acting stints. She even managed to star in ABC's The Conners, which surprised fans.
Jaclyn Smith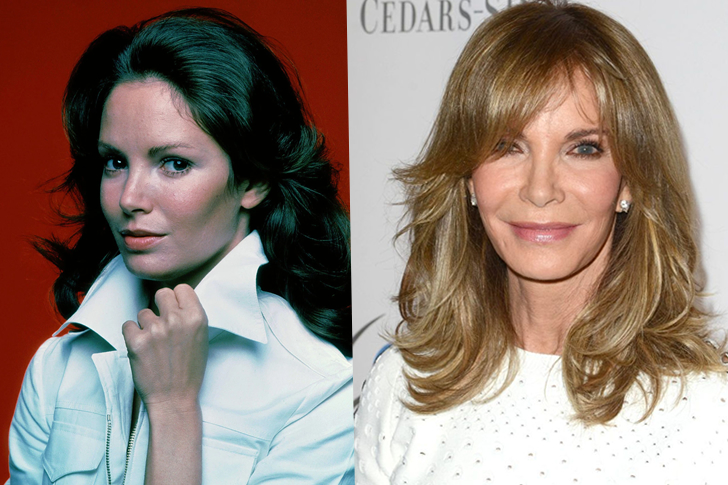 Jaclyn Smith is known for portraying the role of Kelly Garrett on the TV show Charlie's Angels. Indeed, she will always be remembered for being one of Charlie's Angels. Starring alongside fellow actresses and Hollywood starlets, Farrah Fawcett and Kate Jackson, Jaclyn Smith's sultry but fierce performance in the sensuous (and often remade) crime drama series Charlie's Angels gave her a place in the history of pop culture.
When she is not in front of the camera fighting crime in bell-bottom pants, the brunette bombshell was known for being a made-for-TV film royalty, having played the lead in some TV films like The Whiz Kid, Carnival Caper (1976), The Users (1978), and Nightkill (1980). This last film, to her credit, earned her Golden Globe nomination. Having a net worth of more than $150 million, Smith is pretty secured financially. While she still looks stunning at her age, her most recent advocacy is raising awareness for anal cancer.
Barbara Bach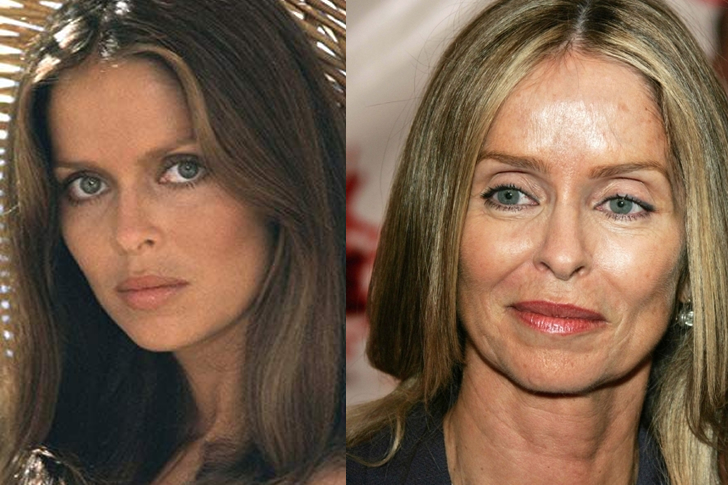 Barbara Bach is known for portraying the role of Anya Amasova, one of the Bond Girls in the James Bond film The Spy Who Loved Me (1977). She was a dark-haired goddess who played the clever Russian spy, and her codename, Agent XXX, was a surely no-brainer for her. The provocative role granted her a spot in the history of pop culture as a global Hollywood symbol — it was just as life-changing to her as it was to the world when electricity was first introduced.
Outside film, Bach made appearances in the pages of various magazines at the time, and Bond's wish that she can step out of her own wet clothes was finally fulfilled at the end of the film. Aside from her acting career, her love life also flourished as the wife to the inimitable Ringo Starr. Not much is known about what's keeping her busy today, but her latest photos reveal that she's just as stunning as she was at the height of her career.
Lauren Hutton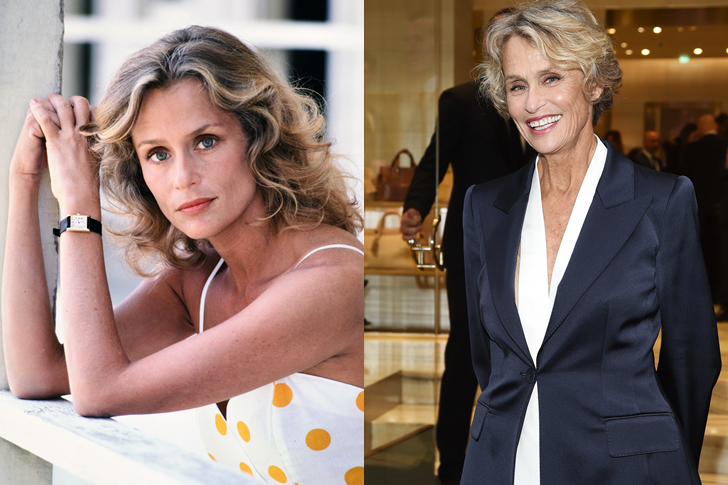 Lauren Hutton is known for her prolific modeling career, having appeared on the cover of Vogue magazine a staggering 27 times. Indeed, she was one of the most sought-after models during the peak of her modeling career. Lauren Hutton had an incredibly lucrative career as a top model — and she also had a glamorous reputation in the world of acting as an adequate performer (she did attract positive reviews for her performance in the 1974 film The Gambler, though).
Her teeth easily set her apart from other beauties of the decade, particularly the huge gap between her two front teeth. The gap-toothed look isn't for everyone, but it works for Hutton. Those who don't find her as pretty as we do better find a lawyer because we can have this argument settled once and for all — especially you, Mr. Letterman. At the age of 77, she still gets featured a lot, and one of the most interesting parts of her interviews are about her skincare regimen.
Suzanne Somers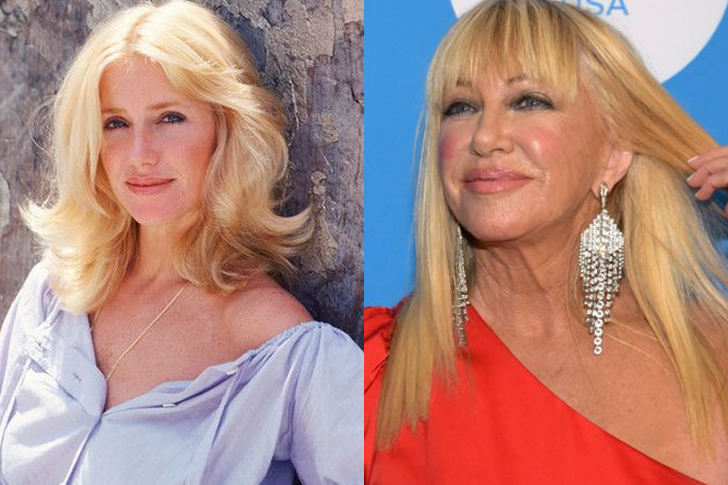 Suzanne Somers is known for portraying the role of Chrissy on the TV sitcom Three's Company. She's a California beach babe who took on several small roles in and around Hollywood, either as an extra or as a guest, before finally scoring the part of Chrissy on the TV sitcom Three's Company. The show launched her career higher than our student loans can ever go. This actress was the TV industry's favorite ditzy blonde, and she was even the show's most defining character from 1977 to 1981.
She soon left the show after the show's network ABC refused to pay her as much as her male sitcom contemporaries, Alan Alda and Carroll O'Connor. She may have taken it slow in terms of her rise to success, but Somers managed to launch her own line of Beauty, Fitness, and Wellness products. At the rate of where she is (in terms of financial security) let's just say, she's doing a great job.
Jayne Kennedy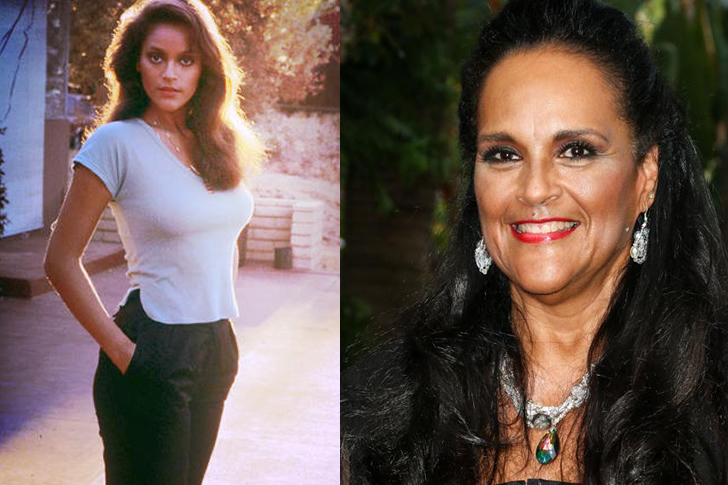 Jayne Kennedy is known for her work on the pre-game sports show The NFL Today — she was involved with the show as a sports announcer. She started in showbusiness following her momentous victory in the Miss Ohia USA beauty pageant (where she became the first black beauty queen to be crowned the highly sought-after honor). A couple of years later, she moved to the state of California to start her career in acting despite having no experience as an actress.
She eventually made her way into the field of sports news, landing a role in The NFL Today, as a sports announcer. She also held the distinction of being the first black actress to land on the cover of a men's magazine in 1981. Her transition from being a young model to becoming a strong woman was, to some degree, rather quick, and she made it through the years doing what she loves.
Bo Derek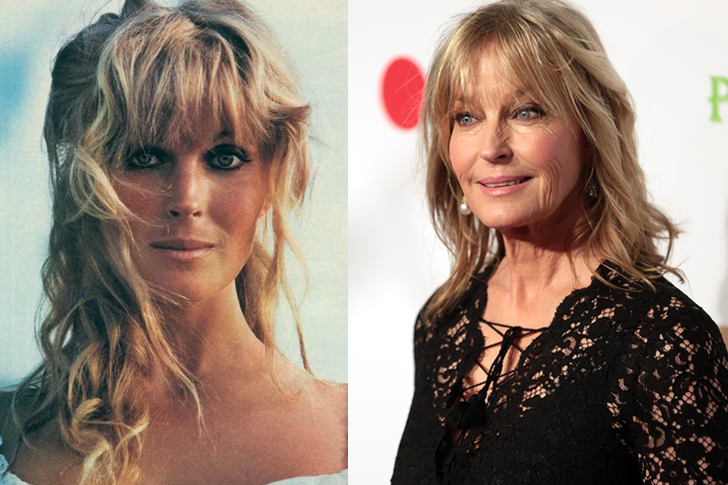 Bo Derek is known for portraying the role of Jenny Hanley in the romantic comedy film 10 (1979) She's a bright-eyed blonde who made an appearance in the romantic comedy film 10. Her hairstyle has been copied by viewers everywhere the film was released, and the scene where she ran toward the camera in a skin-tone, one-piece swimsuit is surely one of her most memorable scenes. In fact, Derek's performance in the movie earned her a Golden Globe nomination for The Best Newcomer category.
Having passed her Golden Years, Bo ism to her credit, doing a good job in terms of keeping up with her health and wellness. In most of her recent interviews, she still remains glowing, and flawless. We're not sure what keeps her busy these days, but she does have a ranch that she frequently visits and tends to with her partner in life, John Corbett, so we're guessing that she's doing just fine.
Catherine Deneuve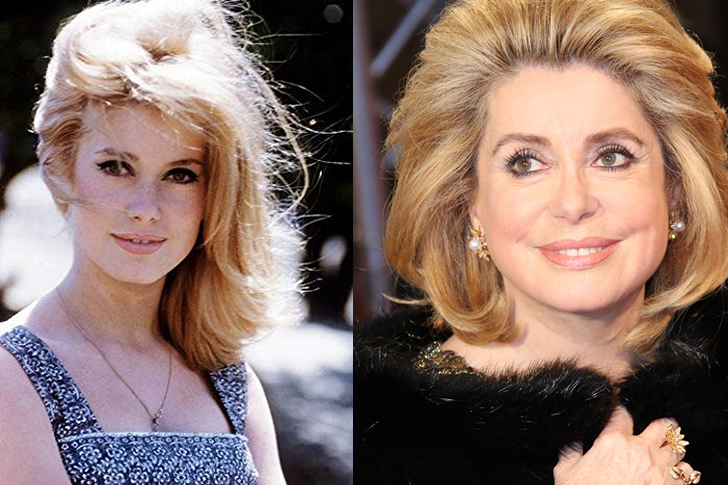 Known for portraying the role of Nicole Britton in the film Hustle (1975), Catherine Denueve is a French actress who is considered one of the best European actresses of her generation. The TV drama The Client List may have a plotline that was ahead of its time, but you may want to reconsider that notion. Before Jennifer Love Hewitt starred in the drama series, the doe-eyed blonde, Catherine Deneuve, starred in the French drama Belle Du Jour, playing a disinterested housewife who turned to a life of prostitution.
She was, to a huge degree, catapulted to stardom because of the show. She later gained iconic status in the US when she was cast in the 1969 American romantic comedy April Fools alongside Jack Lemmon, and she was also cast in the 1975 crime movie, Hustle, alongside Burt Reynolds. In her 2020 interview with Vanity Fair, the actress was animated and still stunning. Still having the bright glow she's had decades past, it seems like she's been doing a great job with self-care.
Angie Dickinson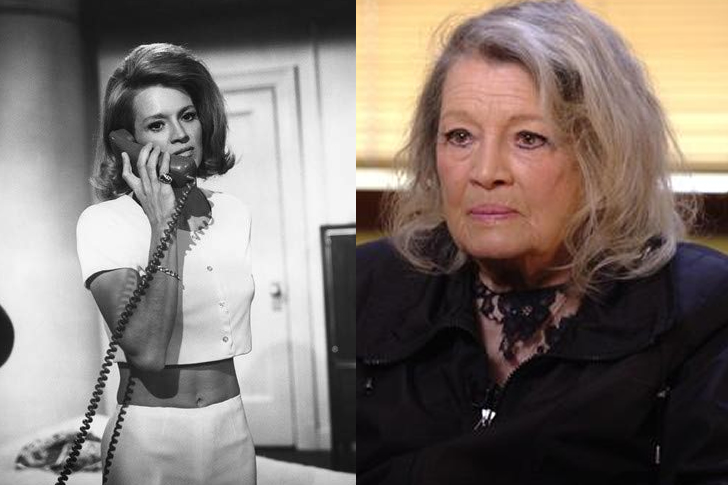 Angie Dickinson is known for portraying the role of Wilma McClatchie in the film Big Bad Mama (1974). The investments we've made in our strange obsession with cougars and MILFs seems to be a recent trend, but one original cougar that our older relatives and family friends may have obsessed over was Angie Dickinson, who celebrated her 39th birthday in 1970. Dickinson's appearance in the 1974 movie Big Bad Mama got her a place in this list.
The film, directed by Steve Carver, was set in the '30s and Dickinson's character, Wilma McClatchie, was a gangster who was for all practical purposes very hot for someone in her 40s. Times may have changed, and she started going away from the limelight. When her first daughter died, she started declining projects and focused more on her personal life. We don't know what keeps her busy these days, but she certainly deserves credit for having influenced a generation of men despite her limited roles in film.
Ali MacGraw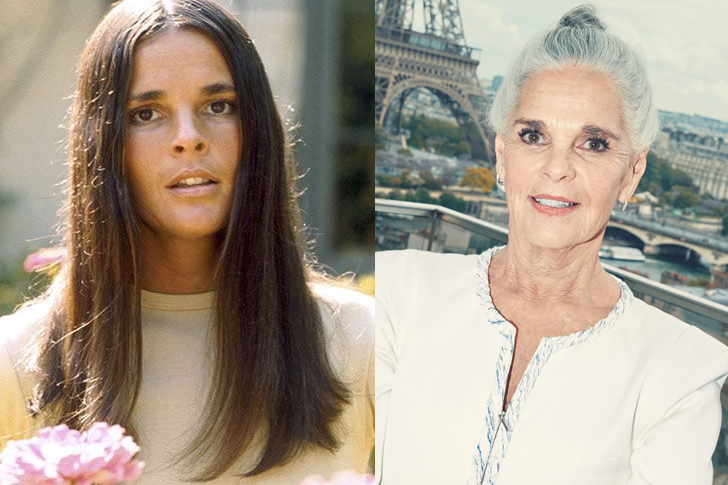 Ali MacGraw is known for playing the lead role in the films Love Story (1970) and The Gateway (1972). She had, to soem degree, a prolific career in modeling, but she left all of it behind to pursue a career in film, landing a starring role in Goodbye, Columbus (1969) and Love Story (1970). For her performance in the latter, she was awarded a Golden Globe. The romantic drama film may be hard to watch now, with its key message being "Love means never having to say you're sorry," but one can't deny MacGraw's charm.
Her appearance in The Getaway (1972) was good enough to entangle her and heartthrob Steve McQueen into an affair that resulted in a five-year marriage, during which she refused any film projects. Still poised and stunning, fans can't help but wonder what her beauty secrets are as she remains flawless and she appears to have aged very slowly.
Cheryl Ladd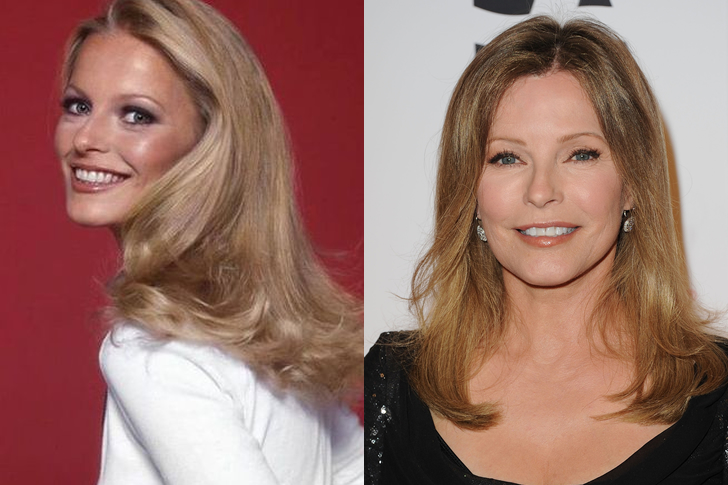 Cheryl Ladd is known for potraying the role of Kris Munroe in the crime series Charlie's Angels. Starry-eyed blonde, Cheryl Ladd, thought of becoming a professional singer and moved to Hollywood, but her best-known singing stint was that of Melody in the cartoon show Josie and the Pussycats. She did, however, become a superstar, and she gives credit to her performance in the beloved crime drama series Charlie's Angels for catapulting her to fame.
She took advantage of her Charlie's Angels fame to launch her once-repressed career in music and got to perform the national anthem at the Super Bowl XIV. Years have passed since she was a Charlie's Angel, but it seems that Ladd is not stepping out of the limelight anytime soon. To date, Ladd still has several projects lined up. Wherever her career takes her in the future, what's certain is that she'll always be remembered as one of the original angels of Charlie.
Susan Sarandon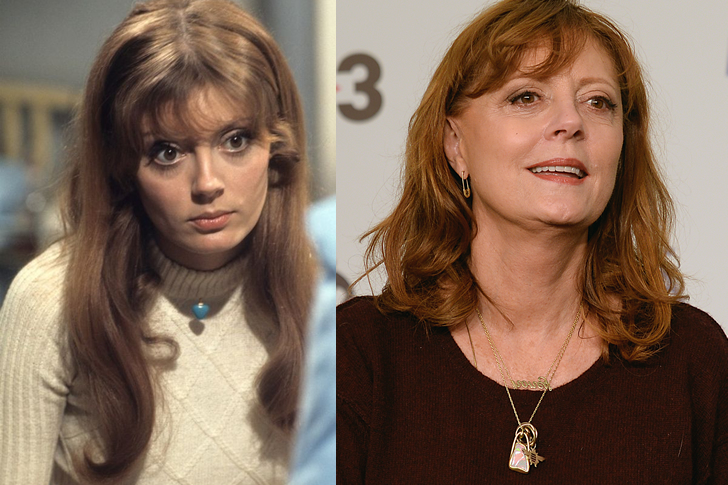 Susan Sarandon is known for portraying the role of Janet Weiss in Rocky Horror Picture Show (1975). She wasn't all that famous in the '70s (and she was nowhere near as famous or as recognized as the icon we now know her to be). She made an appearance on the soap opera, A World Apart, and in the French-Italian comedy, Lady Liberty, alongside fellow actress Sophia Loren. But it wasn't until the 1975 cult classic Rocky Horror Picture Show, where she was cast as the naive virgin, Janet, that people began to know her.
Try heading out to a midnight showing of the film — like a good investments that turn up a profit, you'll be rewarded with many scenes of Sarandon at her best. Being the strong, influential person that she is, Susan does not seem to be showing any signs of slowing down. She is still thriving at what she does, which goes to show that hard work definitely pays off.
Cybill Shepherd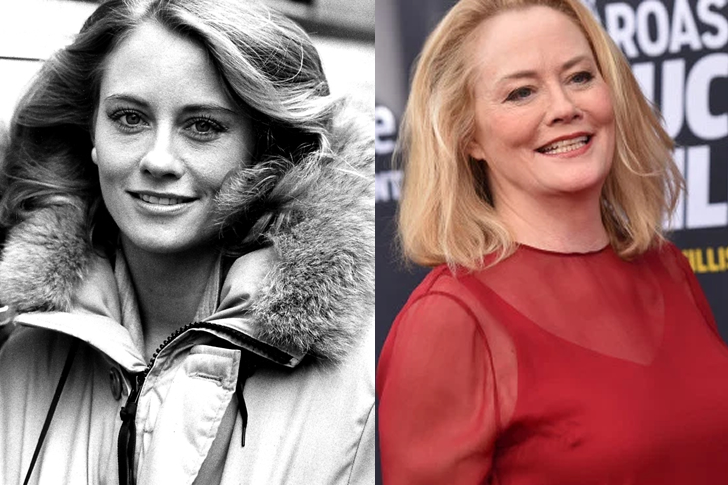 Cybill Shepherd is known for playing the lead role in films like The Last Picture Show (1971), The Heartbreak Kid (1972), and Taxi Driver (1976). Hailing from Memphis, Tennessee, the blond vixen, Cybill Shepherd, had already made a name for herself in modeling when Peter Bogdanovich's ex-wife, Polly Platt, came upon one of her Glamour covers while in search of a young actress to play the role of Jacy in the film The Last Picture Show (1971).
Platt would eventually cast Shepherd in the film, launching the former model's career in the film industry. Like uneven flooring, she had a rocky start in the industry, but her performances in The Heartbreak Kid (1972) and Taxi Driver (1976) helped made these films the classic movies that they are. At the start of 2020, Shepered doesn't show any signs of slowing down, and she even seems to have a few shows in the pipeline.
Katharine Ross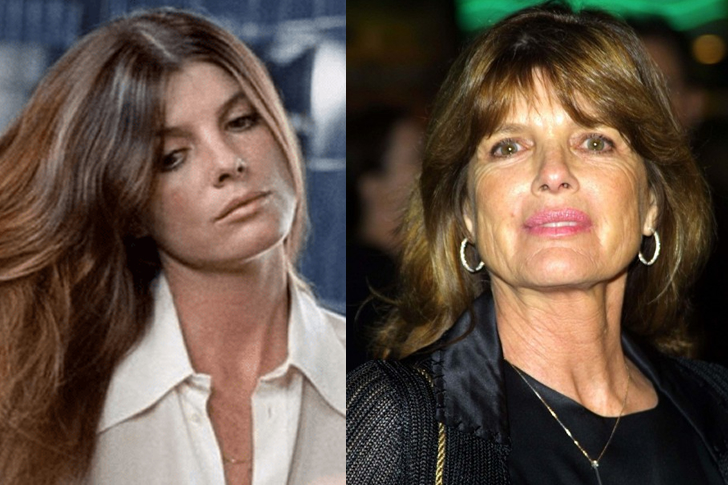 Katharine Ross is known for portraying the role of Joanna Ingalls Eberhart in the film The Stepford Wives (1975) She used to be considered Hollywood royalty, who earned her A-lister status in the showbiz industry. She was able to show everyone that she was is key investment in the world of films after having proven her acting prowess in the film The Graduate (1967). By the end of the '60s, she played the starring role in the film Butch Cassidy and the Sundance Kid (1969).
The following decade, her career was marked by her starring role in the satirical thriller film The Stepford Wives (1975), as well as her noteworthy performance in the drama film Voyage of the Damned (1976). At the age of 80, Ross is now living in her Malibu home. Though she may have aged, she's doing really well, and people who see her have reported that she's still as beautiful as ever.
Beverly Johnson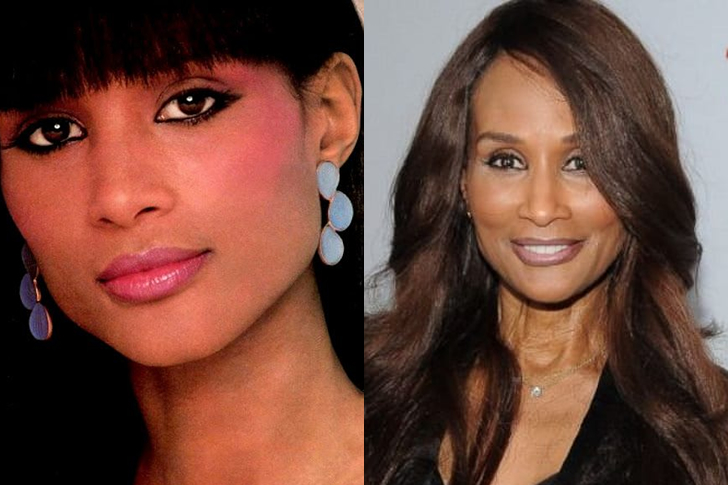 Beverly Johnson is known to be the first dark-skinned model to grace the cover of Vogue in 1974. Before Naomi Campbell made her way in the high fashion industry in the '80s and '90s, and before she was breaking down the industry's barriers and prejudices about race and skin color, Beverly Johnson had already been catching every industry icon's eye in the '70s. Her soaring claim to fame got designers and stylists at the time hooked to the idea of working with dark-skinned models, and it didn't take long until black models began working in high fashion as well.
While it's not rare for supermodels to start their own business ventures as good investments, Johnson introduced the "modelpreneur" idea with her eponymous Beverly Johnson Hair Collection. Shifting from being in the limelight to building an empire does entail a few roadblocks, but it's never been a reason for her to stop.
Christie Brinkley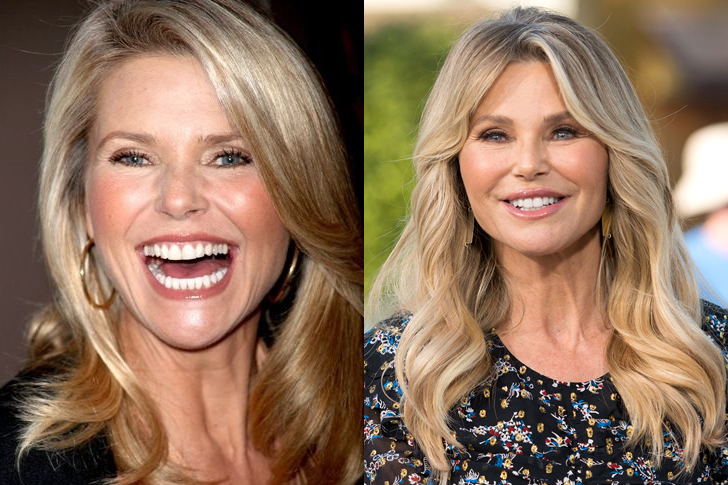 Christie Brinkley is known for her modeling work, and for her famous appearance in the Sports Illustrated Swimsuit Issue. She is a modeling legend who became one of the very first swimsuit models in the industry when she appeared on her first magazine cover in 1979 while clad in a high-waisted bikini swimsuit. She managed to work the bathing suits she was often photographed in and has always appeared incredibly seductive while wearing them.
Just like entrusting your life in the hands of insurance companies, she signed a contract with cosmetics brand CoverGirl (that ended after nearly 30 years). Besides these career highlights, Brinkley got to land on the front page of several noteworthy magazines such as Glamour and Rolling Stone. She made her acting debut in the film National Lampoon Vacation in 1983 as the girl in the red Ferrari and she went on to reprise the role back in 1997 in the film Vegas Vacation.
Carly Simon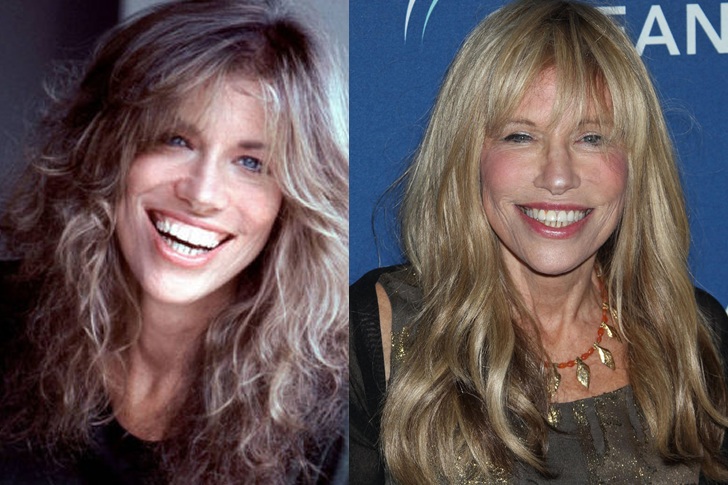 Carly Simon is known for performing the hit songs "You're So Vain" and "Nobody Does It Better." She's a musician who, together with Linda Ronstadt, was regarded as one of the top icons of the '70s. She released her first hit song That's The Way I've Always Heard It in 1971. We also have to give her credit for the song from those old Heinz Ketchup commercials, because that's her song Anticipation you're hearing.
One of her career highlights is the release of her 1973 hit, You're So Vain, which many have speculated was a spiteful take on one of Simon's old lovers, Mick Jagger (some have said it was about Warren Beaty) — though she never said anything about it since. Throughout her career, she garnered many awards and nominations for her songs, one of which was Let The River Run, the theme song from the movie Working Girl which has won an Academy Award for Best Original Song.
Catherine Bach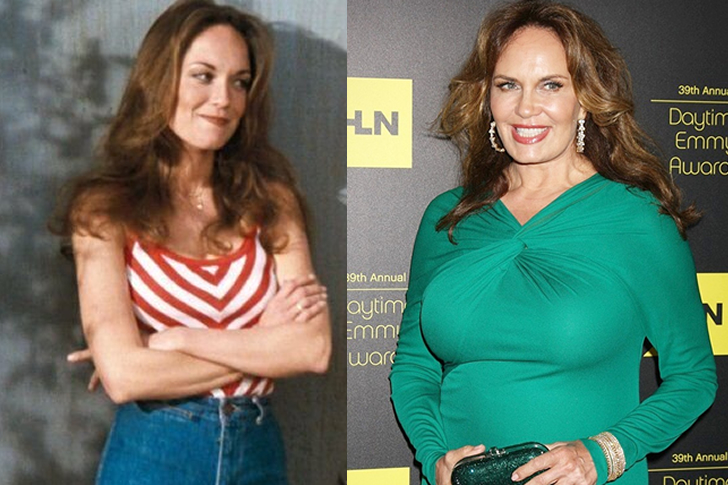 Catherine Bach is known for portraying the role of Daisy Duke in the TV series Dukes of Hazzard. Even though the producers and casting directors of the action-comedy TV series, Dukes of Hazzard, initially intended to go for someone who bore a resemblance to Dolly Parton, the cheery brunette, Catherine Bach, got the part instead. She took her own wardrobe to the set on the first day of shooting and fashioned for herself a T-shirt, cut-off denim shorts, and high heels, which soon cemented its place in the history of pop culture.
A poster of the show featuring this impromptu ensemble sold tons of copies everywhere, and it won't take a lawyer to see why. Before attaining international fame for her role in Dukes of Hazzard, she made her acting debut in the 1974 film The Midnight Man, and she also appeared on TV in one episode of the television show Matt Helm.
Lindsay Wagner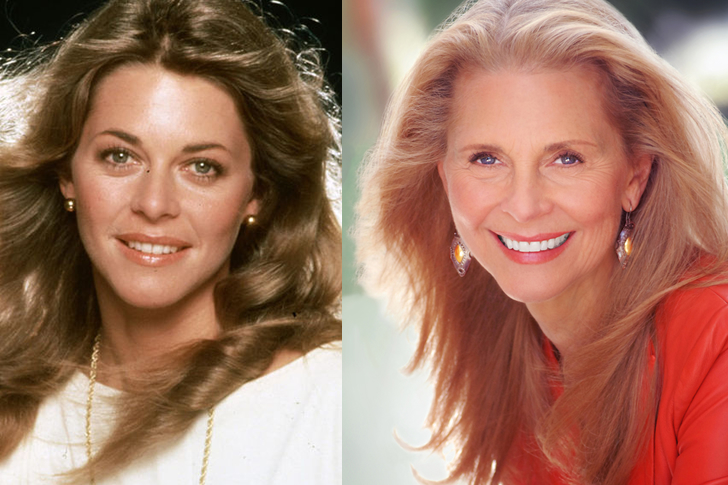 Lindsay Wagner is known for portraying the role of Jaime Sommers in the TV series The Bionic Woman. Hollywood starlet, Lindsay Wagner, started her career working as a model in LA. She may have been beautiful, but the blond-haired darling's modeling career was getting her nowhere and was far from the superstar life that she thought she was meant for. Wagner went on to sign a contract agreement with Universal Studios in 1971, and she later took on her first lead role in the 1973 movie Two People.
In 1975, she took on the part of Jaime Sommers in the science fiction TV show, The Bionic Woman. She also, to her credit, received an Emmy Award for her performance in the show. Aside from acting, Lindsay is also an author, who wrote the vegetarian cookbook, High Road to Health. Interestingly enough, she also became a spokesperson for Ford Motor Company in Southern California.
Raquel Welch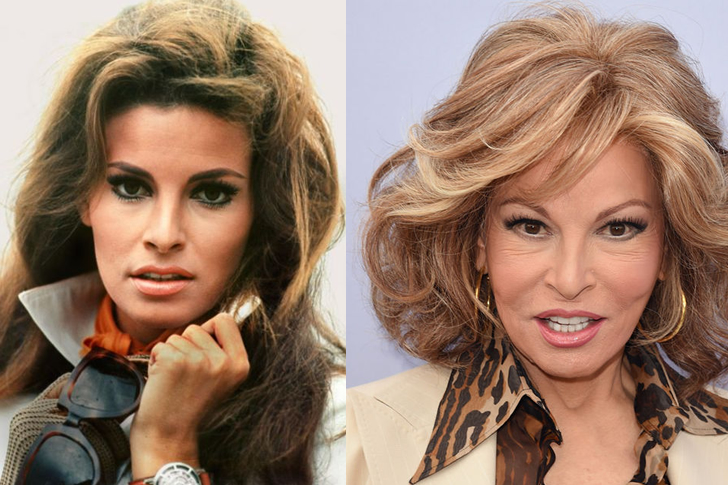 Raquel Welch is known for being recognized as the "Most Desired Woman" of the '70s by a famous men's magazine. Raquel Welch sported a fur bikini in the publicity poster for the 1966 film One Million BC, placing herself in the history of pop culture as one of the world's legendary Hollywood symbols of the time. Like carefully planned investment money continuing to grow, she looked even better a few years later when she starred in the 1970 movie Myra Breckinridge, which was apparently difficult to watch if not for Welch playing the lead.
A men's magazine recognized her as the "Most Desired Woman" of the decade simply because she was being herself while clad in a bikini and similarly skimpy ensembles. Her first film that was produced outside the US was the movie Fathom, followed by Bedazzled in 1967. Her last known film and television appearance was in 2017 on the shows How to be a Latin Lover and Date My Dad.
Debbie Harry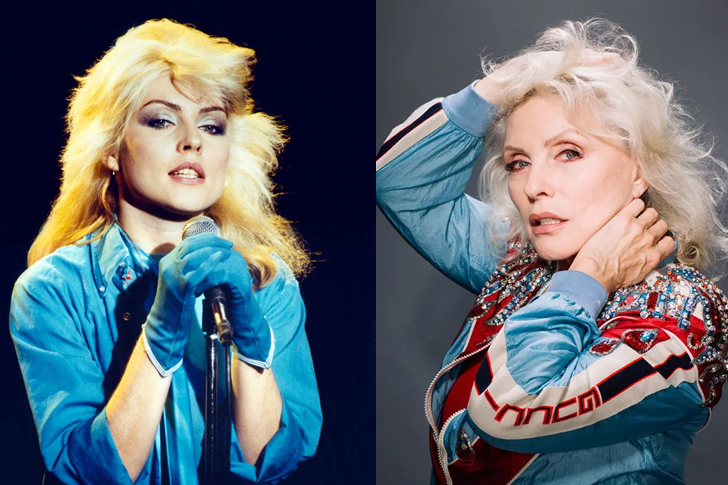 Debbie Harry was known for leading the band Blondie — she was the band's frontwoman. Debbie Harry was the Betty Boop of the decade's punk and new wave setting. Prior to her time with the band Blondie, she worked as a go-go dancer and as a Playboy Bunny at the New York Playboy club, so she knows a thing or two about channeling her own devilish allure. Harry and the band Blondie were there at the start of the excitable New York cool that arose from the dull, soft rock, and corny disco flooring that characterized the decade.
The group performed at Max's Kansas City and CBGB, where bands like Talking Heads and Television have also played. Before she formed the band Blondie, she became a backup vocalist for the band The Wind in the Willows and they released their self-titled album in 1968. Her recent appearance was on Hulu's romantic comedy show High Fidelity, where she playing as herself.
Jane Seymour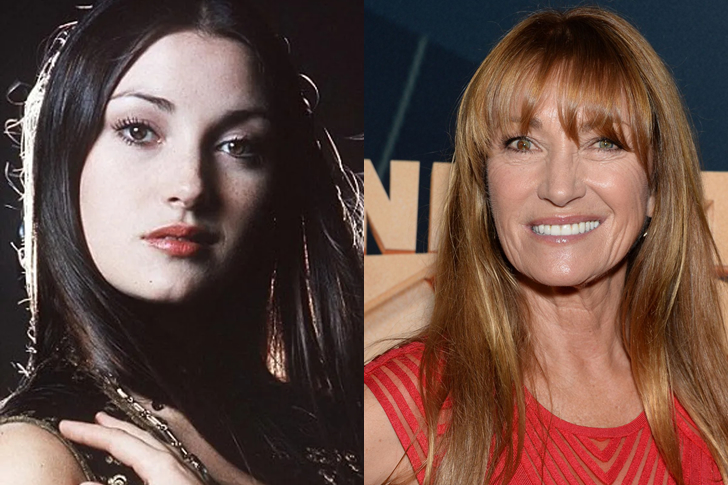 Jane Seymour is known for portraying the role of a Bond girl in the James Bond film Live and Let Die (1973). Jane Seymour came into this world as Joyce Penelope Wilhelmina Frankenberg, but she later came up with her stage name from one of Henry VIII's wives. Despite this, many fans credit her for her portrayal of the Bond girl, Solitaire, in the James Bond film, Live and Let Die (1973). She is still one of the most beloved Bond girls to date.
Seymour didn't only stop as a Bond girl; she made her way through the decade as a Hollywood icon who made appearances in the Sinbad movie series and the 1978 TV series Battlestar Galactica. Besides these roles, Seymour also appeared in other TV shows, most notably the 1988 show, War and Remembrance, where she played the role of Natalie Henry, as well as the 1993 TV show, Dr. Quinn, Medicine Woman.
Lynda Carter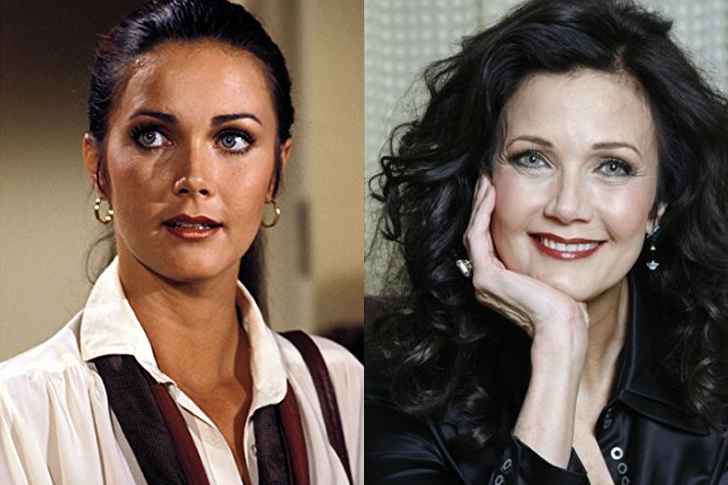 Lynda Carter is known for portraying the starring role in the TV show Wonder Woman. She is a brunette bombshell who belongs on this list, and there's no denying that this jet-setting princess of the Amazon, who's often clad in a patronizing and glorified swimsuit, is a Hollywood symbol — not even a lawyer can contest this fact. We may never see her with her jet, but she does carry her powerful lasso of truth.
Carter may have started her career in the public eye as the victor of the Miss World USA pageant in 1972, but to her fans and devoted Wonder Woman audiences worldwide, she is and always will be the epitome of the "Wonder Woman" character. Wonder Woman was not the only superhero TV show in which Carter was involved, because she was also involved in another superhero TV series — we are of course talking about Supergirl, where she played the role of US President, Olivia Marsdin.
Cheryl Tiegs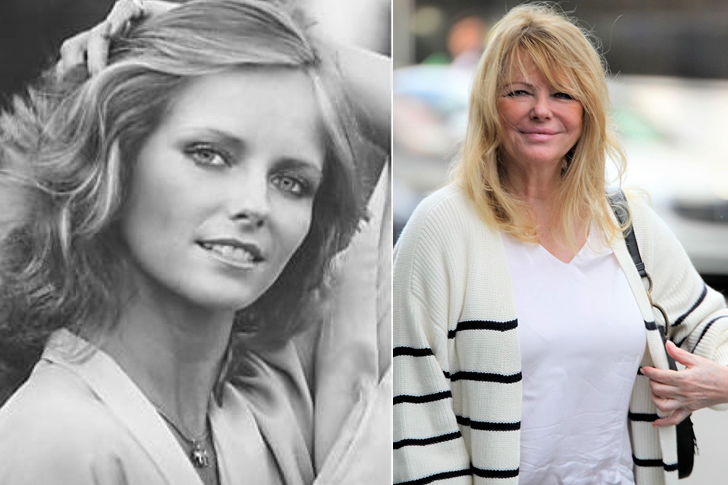 Cheryl Tiegs is known for her modeling work, and for her famous appearance on the cover of the Sports Illustrated Swimsuit Issue
Cover girl Cheryl Tiegs landed on the cover of the Sports Illustrated Swimsuit Issue three times—in 1970, 1975, and 1983—and has one of the most popular bikini photos from the '70s, specifically 1978, when she donned a pink bikini.
The blonde bombshell had been gracing the covers of many publications for a while now, and the publications weren't only for men; she made herself a key investment in the modeling industry by landing on the cover of Glamour at the age of 17 and had gone on to continue working with Vogue, Harper's Bazaar, Elle, Time, and People. Cheryl Tiegs has only two movies where she was featured. It was in the 2003 film The Brown Bunny, where she played the role of Lilly, and Walk Hard: The Dewey Cox Story, where she appeared as herself.
Jacqueline Bisset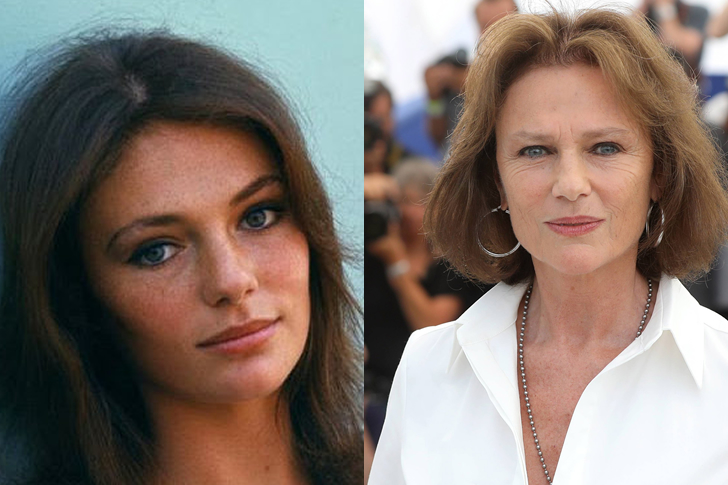 Jacqueline Bisset is known for playing the lead role in the films The Life and Times of Judge Roy Bean (1972), Murder on the Orient Express (1974), and The Deep (1977).
Dark-haired vixen, Jacqueline Bisset, is most popularly known for her portrayal of the character Miss Goodthighs in the Bond film parody Casino Royale (1967). The bright-eyed beauty further built her career following her performance as Steve McQueen's girlfriend in the film Bullit (1968).
But American viewers paid her better attention in the film The Deep (1977), where she dove underwater in a barely-there outfit that consisted of a thin white T-shirt and a bikini bottom. Her dip in the pool helped contribute to the movie's success at the box office better than a series of money loans ever could. Back in 2010, she received the Legion Of Honor — the highest order of merit, both military and civil — in France from then French president, Nicolas Sarkozy.
Farrah Fawcett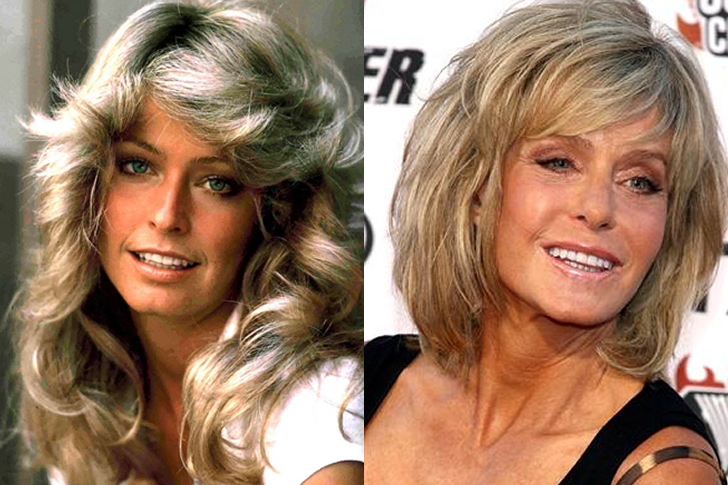 Farrah Fawcett is known for portraying the role of Jill Munroe on the TV series Charlie's Angels.
Light-haired stunner, Farrah Fawcett, made her way into the hearts and minds of TV audiences everywhere when she appeared on the small screen for the first time in 1976 as private investigator Jill Munroe on the beloved action TV series Charlie's Angels.
To her credit, her performance in the show earned her multiple awards. She holds what may be the most noteworthy bikini picture in all of recorded history, which has since granted her the status of a Hollywood symbol. There is no doubt that even the best attorney can't argue she doesn't deserve her status nor her popularity. Fawcett passed away at the age of 62 on June 25, 2009, in Santa Monica, California, after her three-year battle with cancer. After her death, she was awarded an Emmy nomination for her work as a producer.
Pam Grier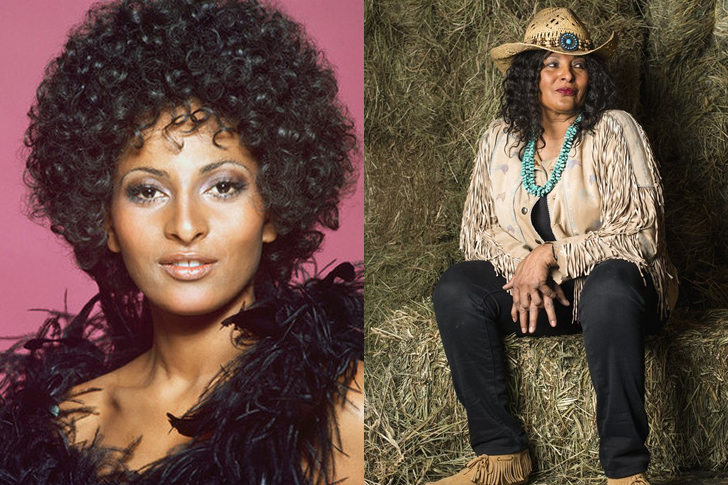 Pam Grier is for her involvement in blaxploitation movies like Coffy (1973), Foxy Brown (1974), Friday Foster (1975), and Sheba, Baby (1975).
Pam Grier has been regarded as the queen of blaxploitation, but she doesn't need an attorney to prove her acting prowess as she was already able to give stellar performances in several women-in-prison films. Blaxploitation was a trend in media and pop culture of the time, and Grier's fiercely good looks and mannequin-like physique was just what the prominently male genre lacked.
Her career profited from blaxploitation, and as it faded away, so did her career. She stopped starring in films after Drum (1978) and worked as a supporting actress for the next two decades until Quentin Tarantino had her reanimated for his film Jackie Brown. Pam Grier appeared as the DJ of the fictional radio station, The Lowdown 91.1., in the video game Grand Theft Auto 5.
You've Reached The End