Patrick Dempsey – Jillian Fink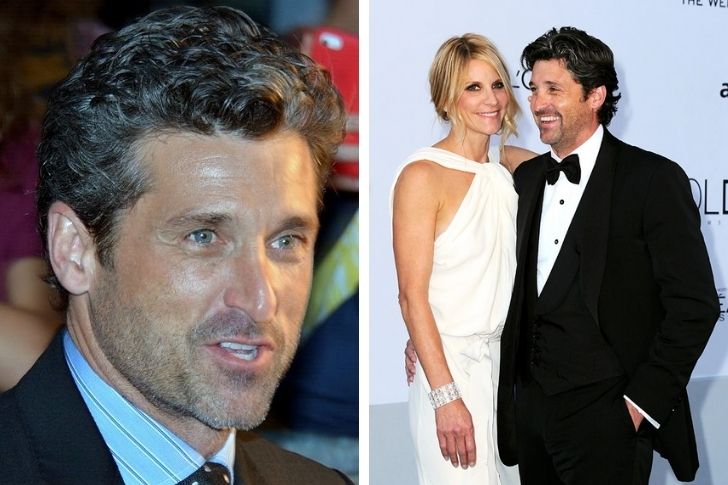 We are starting off this list with a big one as yes, our favorite Dr. McDreamy of Grey's Anatomy is one of the big stars who married their number one fan. That's right, his hairstylist Jillian Fink to be exact. Long before the T.V. drama series and the electric effect with Meredith Grey, there was a very dramatic and glorious wedding day that he and Fink shared. It was a special moment to the degree that Dempsey can't help but shed tears upon seeing his soon-to-be wife walk the aisle towards him. He made waves in Hollywood for sure, even made it to the list of Sexiest Men in the industry, but to him, even after the limelights are off, he has a wonderful life with Jill and their children.
Tobey Maguire – Jennifer Meyer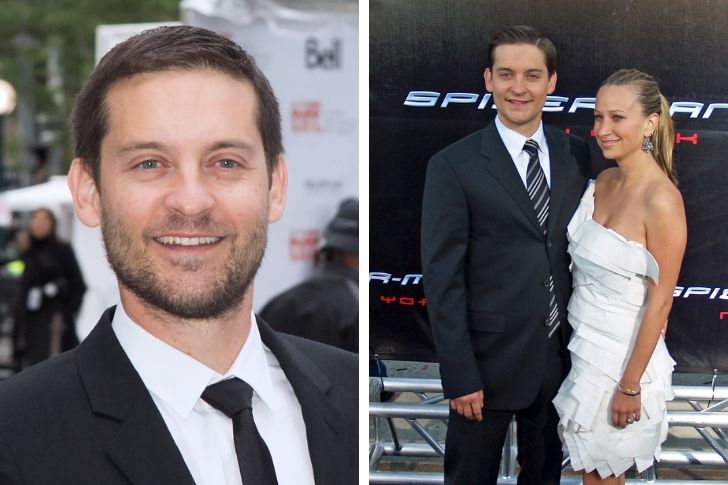 Tobey Maguire played the role of Peter Parker in the Spider-Man trilogy shown in 2002 through 2007. He became even more famous for his credit role in the trilogy and again caught fans' attention in the movie, The Great Gatsby in 2013. But ten years before that movie, back when he was shooting for the movie Seabiscuit, while in the set, he met the jewelry designer Jennifer Meyer. Her father is Ronald Meyer of Universal Studios the reason why she made it to the set or was it just that? Anyhow, three years later, Maguire and Meyer got married and now have two children together.
Conan o'Brien – Liza Powel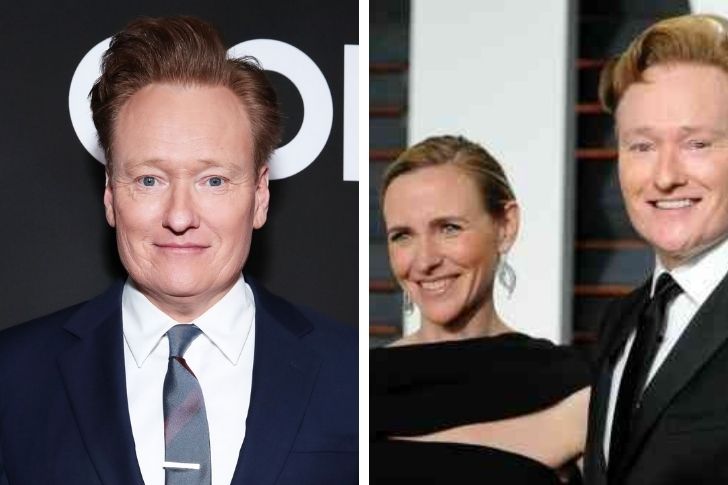 T.V. Talk show host and comedian Conan O'Brien was then in the studio set of his Late Night show when he saw his then, soon-to-be wife, Liza Powel. It was back when he and his Late Night team were at the peak of their career, and he just then started his own T.V. production company, Conaco. His company eventually also made it to the credits of his show as its ratings grew to be strong and maintained mostly main audiences and viewers in the show. Back then, for sure, everything just fell into place for both of them. From the crowd in his show, he saw Powel and fell in love. Since 2002, they have been married and now have two children together.
Kelsey Grammer – Kayte Walsh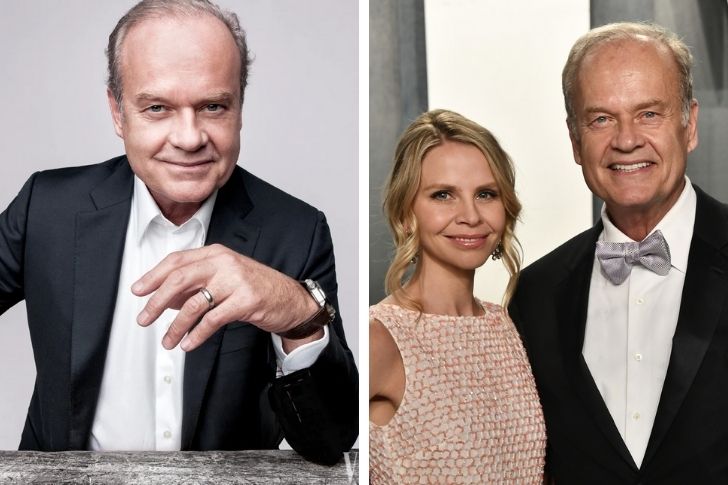 American actor and comedian Kelsey Grammer is widely applauded for his two-decade-long portrayal and credit role as Dr. Frasier Crane on the NBC sitcoms Cheers and Frasier. After three failed marriages, he is now married to Kayte Walsh, who worked as a flight attendant when they met. Yes, they found love in the mile-high club. Though it started as an affair in and out of the air, it is one that ends well in marriage in 2011 to present. Now, Grammer is a father of seven children. Three of the seven are from his union with Walsh.
Matt Damon – Luciana Barroso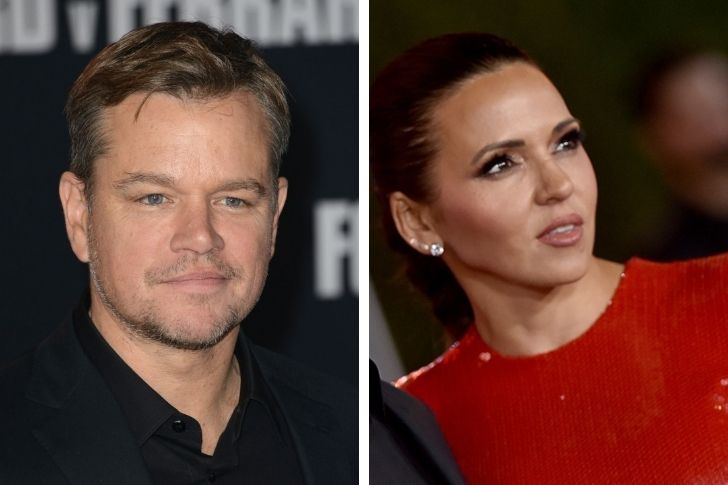 Award-winning actor and credited as one of the most bankable actors in Hollywood, Matt Damon, is one of the big stars who fell in love and married a fan. He is also one of the few celebrities who are winning in marriage thus far. It was in 2003 when he was filming a movie in Miami when he met Luciana Barroso, who was a bartender in one of the bars in the area. Two years after they met, they had a small and private wedding ceremony and enjoyed a picture-perfect married and family life thereafter with four daughters by which media fans can't wait to see take on the limelight like their father, too.
Tom Cruise – Katie Holmes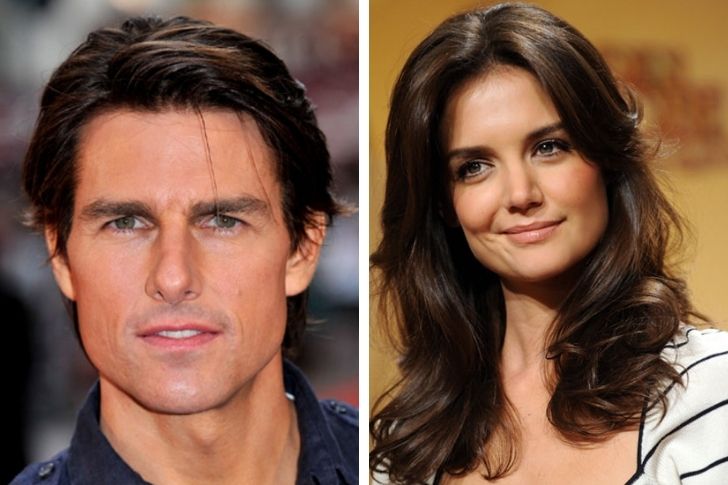 After two failed marriages, Tom Cruise took a break for a short while until he finally met his celebrity fan, Katie Holmes, who has been crushing on Tom Cruise for years before they met. Well, what can we say? Dreams do come true! It did for Katie Holmes, anyway. Yes, but only for a short while, too. Still, though, no one can deny how in love the two were. Cruise was even jumping up and down when Oprah Winfrey asked him about it. The marriage got too much too soon, probably to the degree that the couple grew apart after several years and called it quits. Holmes has custody of their daughter, Suri, and has long moved on, too.
Nicolas Cage – Alice Kim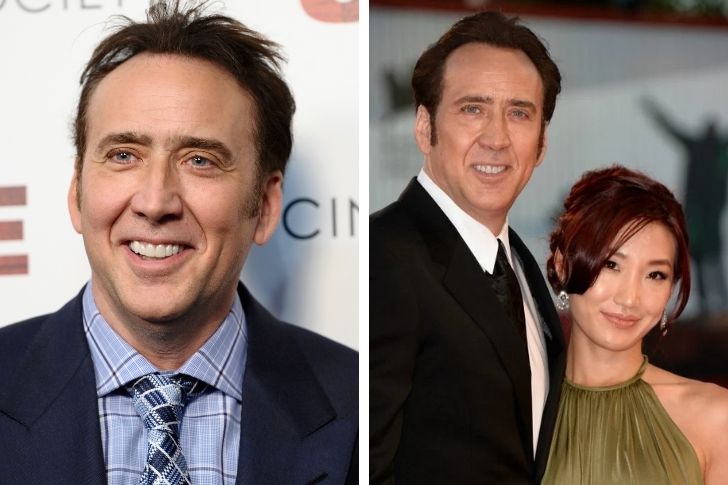 Another award-winning actor, Nicolas Cage, has an inspiring love story of finding love from a fan. After being married to famous wives several times and never worked, he seemed to have found a working one with Alice Kim. According to accounts of their story, Kim worked as a waitress when Cage took a chance on her. Since then, their relationship had proven to be strong and lasted long after they took steps and finally got married in 2004. Of course, there would be highs and lows, but they both seem to be on board despite the twenty-year gap. Kim doesn't have to worry though, Cage surely has secured himself and his family with insurances and investments to keep them going if the unexpected happens.
Elvis Presley – Priscilla Wagner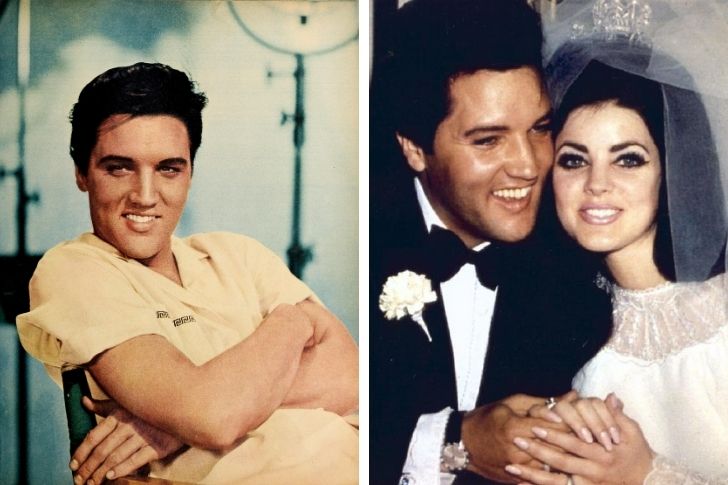 The King from the '50s, Elvis Presley, is one of the noted big stars in the showbiz industry who was also known for his non-showbiz love life. Priscilla Wagner was only 14 years old when Presley first laid eyes on her. At that time, he was already a famous rock n' roll star and far deep into the lifestyle. Wagner's parents knew Presley as well, but despite that, they allowed their daughter to date him, and the rest was history. More than the age gap, it was the weighty degree of Presley's lifestyle that caused the rift in their marriage. So after about six years of marriage, they got separated in 1973.
Chris Martin – Gwyneth Paltrow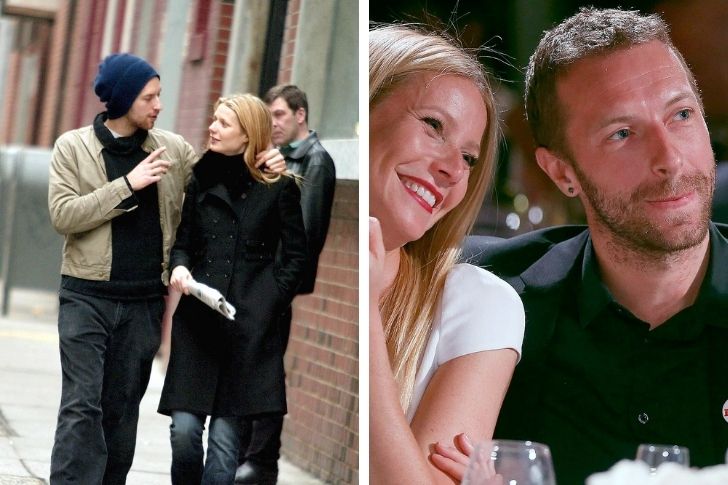 Co-founder and lead singer of rock band Coldplay, Chris Martin shares a funny love story with actress and singer, Gwyneth Paltrow. In one of the band's concerts, upon mention of Paltrow's name by Martin, the tabloids blew it up and wrote about the two already dating when they hadn't even met in truth. So in another concert, Martin's manager invited Paltrow over to join them backstage, where the couple actually met and fell in love. Since that day, they maintained a long-distance relationship that eventually led to marriage and having two children together. However, after ten years and several investments together, they grew apart and called it quits. However, they co-parent their children quite well as good friends.
Christian Bale – Sibi Blazic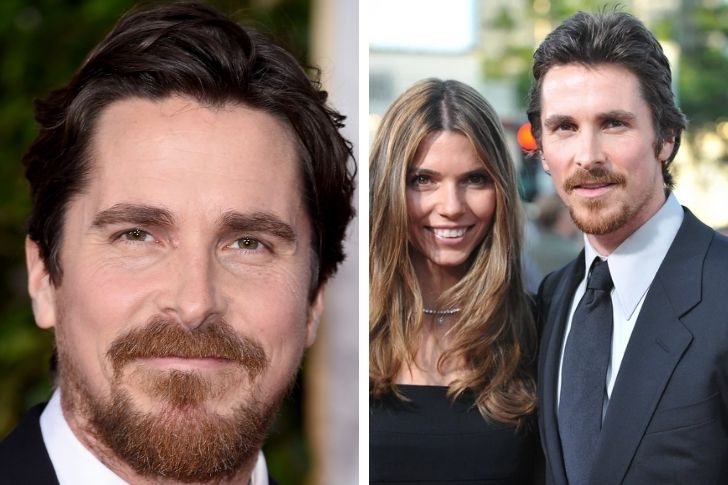 English award-winning actor Christian Bale has surely won the hearts of many entertainment fans and followers for his many credit roles in major top-grossing films like The Dark Knight Rises Trilogy, Little Women, and Empire of the Sun. However, of the many fans, his wife Sandra "Sibi" Blazic won his heart to another level. He met her back when she was the personal assistant of Winona Ryder and he fell in love with her. The self-proclaimed bachelor had to change his mind about marriage and explained that marriage to him was impossible had it not been Sibi. Since 2000, Bale has remained married to the former model, and together, they have two children.
Julia Roberts – Danny Moder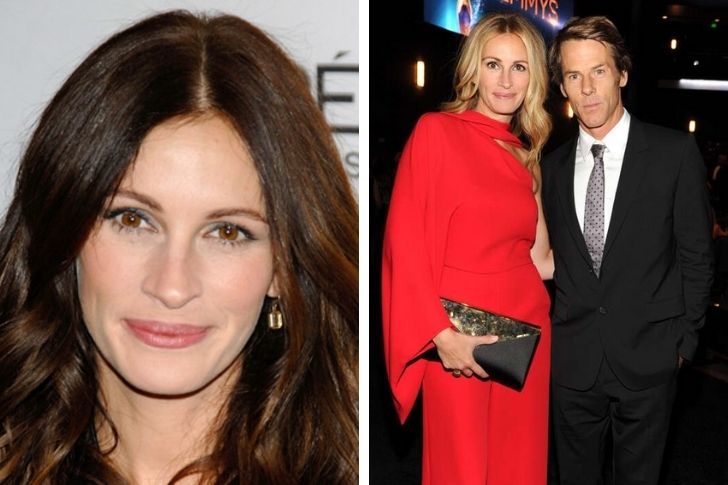 Established Hollywood leading lady when she starred rom-com Pretty Woman, Julia Roberts is one of the industry's A-list actresses. In July 2002, she married her The Mexican on-set cameraman, Danny Moder. Since they got married, Roberts happily lived a picture-perfect life as privately as they could with their three kids, Finn, Hazel, and Henry. Even up until today, it's safe to say that Roberts is still head over hills with Moder. In one interview, she credits her husband to be her safest place in the world. We can say her smile will still be the brightest in the years to come.
Fergie – Josh Duhamel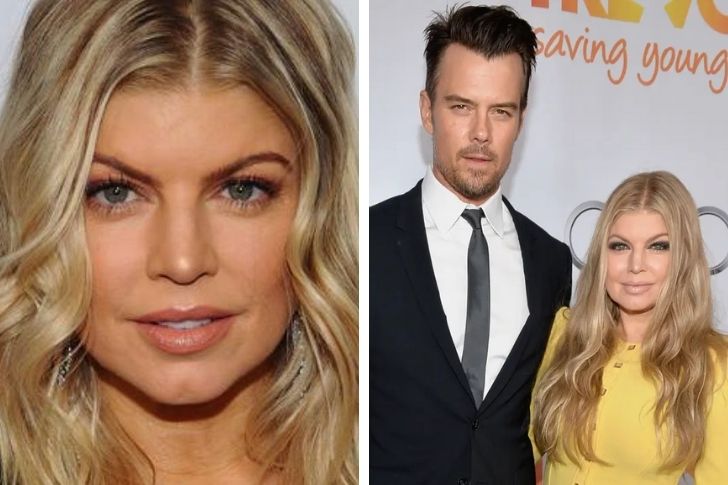 Former model, actor Josh Duhamel has been crushing on the lady singer of The Black Eyed Peas Fergie, before they had the honor of meeting each other. Duhamel had it bad to the degree that he staged their meeting when he asked his Las Vegas producers if The Black Eyed Peas could have an appearance on one of their episodes. Fortunately, the band accepted and made Duhamel the luckiest man that night. He recounted how he laid out his outfit the night before they met, but when the moment was finally there, all he could say to Fergie was, "You're hot!" The line might have worked as their relationship progressed, and they got married in 2009. Now, they're raising their son Axl Jack together.
Billie Joe Armstrong – Adrienne Nesser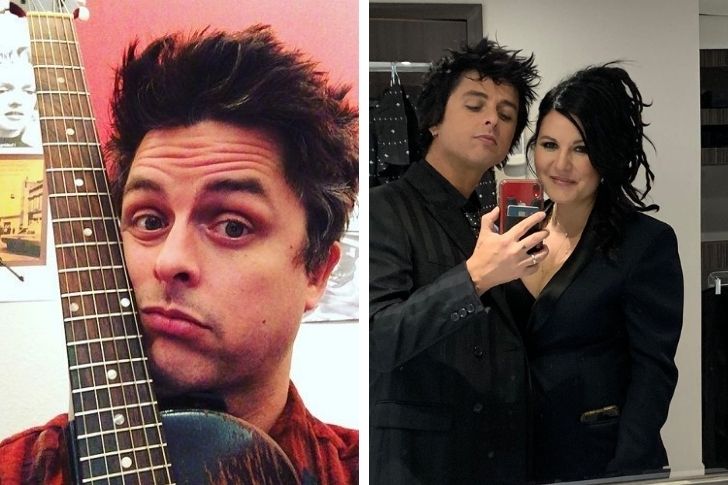 Co-founder, songwriter, and lead guitarist of the punk rock band Green Day, Billie Joe Armstrong fell in love with his fan-bride, and they have a long-standing marriage of over 20 years already. To this day, they remain strong and tight. The couple credits the basement concert of Green Day, where the two met. Scanning the crowd, Billie Joe fell in love right on the spot when he saw Adrienne Nesser. It was love at first sight for these two, and when she gave him her number after the gig, the rest is history and surely goes to the not-so-long list of rock n' roll love stories for hopeful fans to artists to live by. He has said, "She's my world. If I lose her, I lose my world, my everything…"
Reese Witherspoon – Jim Toth
Legally Blonde star Reese Witherspoon fell in love with talent agent Jim Toth. Their story started and credited their mutual friend's party, where both of them were invited to. According to Witherspoon, there was a drunk guy who was hitting on her at that party. The guy kept yelling at her, making an idiot of himself, really. Out of nowhere, Toth came to her rescue, and sparks just flew from everywhere. After that incident, the two fell in love, got married, and raised their son together. Witherspoon already had two older children from ex-husband Ryan Phillippe.
Jessica Alba – Cash Warren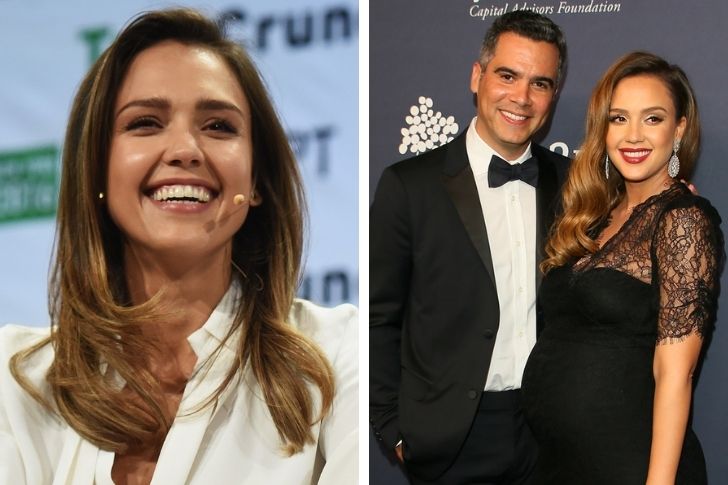 Fantastic Four star Jessica Alba has this truly fantastic love story to tell that happened on set. It actually took Cash Warren, a production assistant of the movie production, to bring her guards down and fell in love with him. Since then, their relationship went down to marriage and raising three children together. The actress recounted the degree of feelings she had for him, she admitted that theirs was love at first sight. However, she was dating someone else at that time, so it had to start off in friendship despite her already caring for him since the day they met.
Adam Sandler – Jackie Titone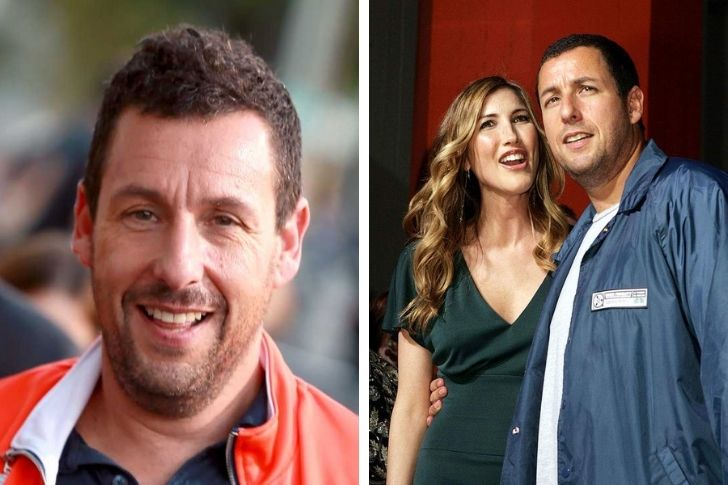 Back in the late '90s through into the earlier years of the millennia, Adam Sandler dominated comedy blockbusters. In his movie, Big Daddy, the young actress, Jacqueline Titone played a credit role of the waitress and got her big break from that movie. But her biggest break was winning Sandler's heart, too. Upon meeting him, sparks flew for both of them, which ended in marriage in 2003 and a lasting one with two children. In their wedding, Meatball, Sandler's bulldog, became his best man. Up till today, the Sandler family remains to be a picture of a happy family.
Tom Brady – Gisele Bündchen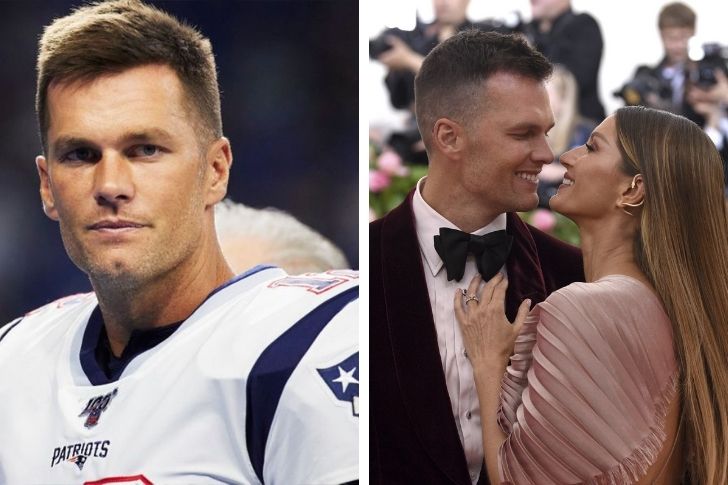 One of the highest-paid models in the world, Gisele Bundchen knew that Tom Brady, who is an NFL MVP, was the one on their first date. In case you don't know their love story yet, the couple started off as two people set up for a blind date in 2006. Credits to their mutual friend who thought they'd be good for each, the two hit it off instantly and got married three years later. Now, they have two children together and remain strong in the marriage. Their children are blessed to have these two power couples as their parents, and the world can't wait to see this great team in the making.
Mariah Carey – Nick Cannon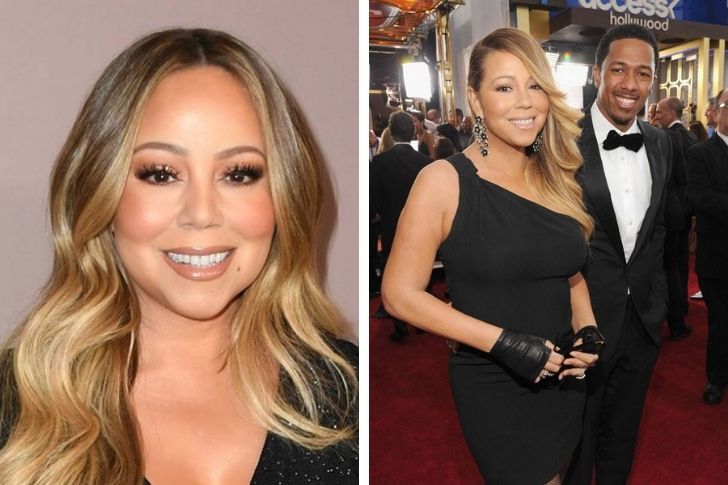 In 2005 Teen Choice Awards, a budding actor, Nick Cannon, presented the Choice Music R&B Artist Award to Mariah Carey. Since that day, it was indescribable for Cannon, who had a crush on Carey for a long time. When a chance came for them to meet and share french fries, they totally hit it off. Carey credited Cannon to be her soulmate, and Cannon was so sure she was the one. They got married in the same year and gave birth to twins. However, a few years after, they had a hard time being together, and finally, they called it quits.
Russell Brand – Katy Perry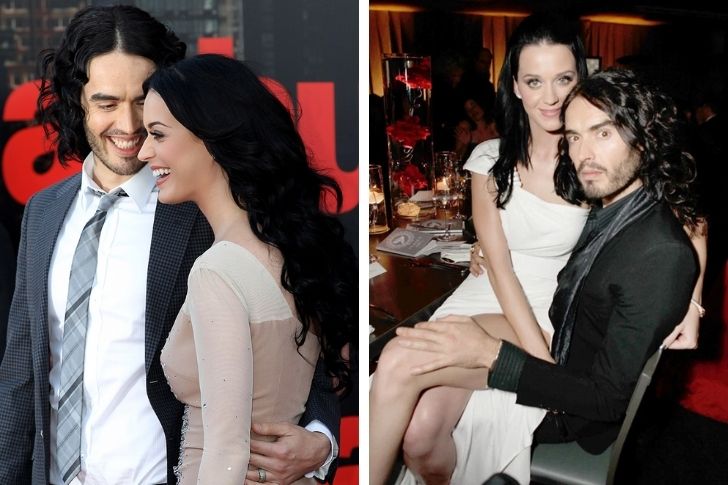 Comedian and actor Russell Brand met Katy Perry while filming a scene for Get Him to the Creek. There was a time when these two lovebirds were just so in love that they already got engaged four months into dating. Then ten months later, they were wed in the month of October 2010. However, just like that, winds changed to the degree that Brand ended their marriage with just a text on December 31, 2011, while Perry was on tour. Maybe it was the lifestyle of Hollywood, or what do we know? But it was quick like that. A year after, they were officially separated.
Steve Harvey – Marjorie Bridges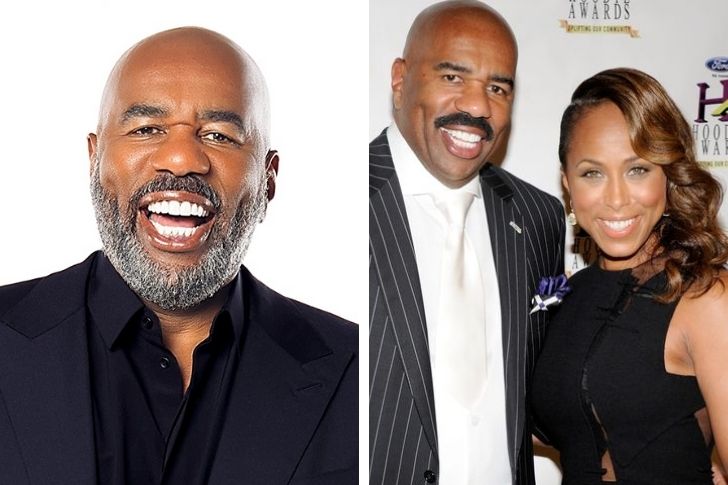 American comedian, entertainer, and businessman Steve Harvey spotted Marjorie Bridges among the audience in one of his shows. When she finally met him, Bridges was over the moon. Their connection went to the degree that they maintained communication with her even if it took some time before to start off their long-distance relationship. Harvey had two marriages in the past that didn't work, so when he and Bridges finally got married, people who knew them can say that truly they are a match made in heaven. In one interview, Harvey credited his wife, Marjorie, for making him want to be a better man and for the change in his life.
Ringo Starr – Maureen Cox (Hairdresser)
Beatles drummer Ringo Starr laid eyes on 18-year-old Maureen Cox in one of the typical nights in the Cavern Club, a place where they always hung out and fell in love. Cox was just studying to become a hairdresser back then. She also frequently goes to the popular club, and so they met, hung out until it became much more to the degree that in 1965, Starr married Cox. Their marriage brought three children before they called it quits after almost ten years in their marriage. Whatever happened to the once strong relationship they had, it sure didn't seem enough. Rumors were spreading that their separation was due to Starr's drinking and cheating problem.
Anne Hathaway – Adam Shulman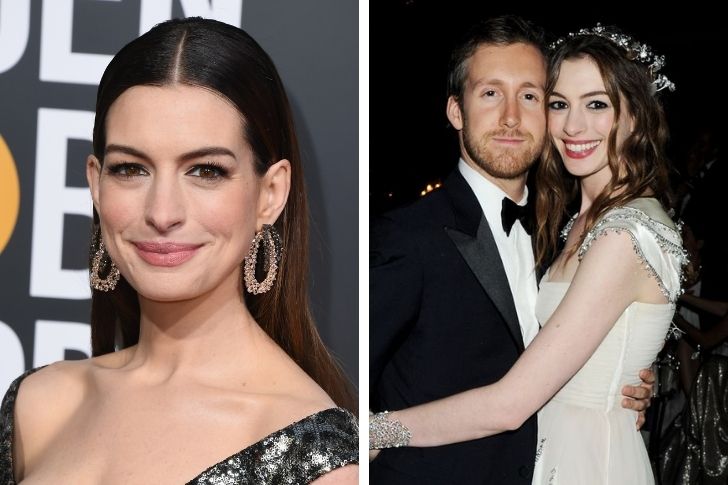 Les Miserables actress Anne Hathaway and actor and jewelry designer Adam Shulman hit it off after being set up on a blind date in 2008. We've got to say that we are just a fan of this couple. Don't they look perfect together? Their relationship took a long time before progressing, which we really think was a sure way to grow the relationship stronger. Slowly and surely, their relationship thrived and finally led both actors to get married in 2012. Today, the couple has two children together, and whatever credit role the two may have, Hathaway has this to say, "I'm his, and he's mine."
Wiz Khalifa – Amber Rose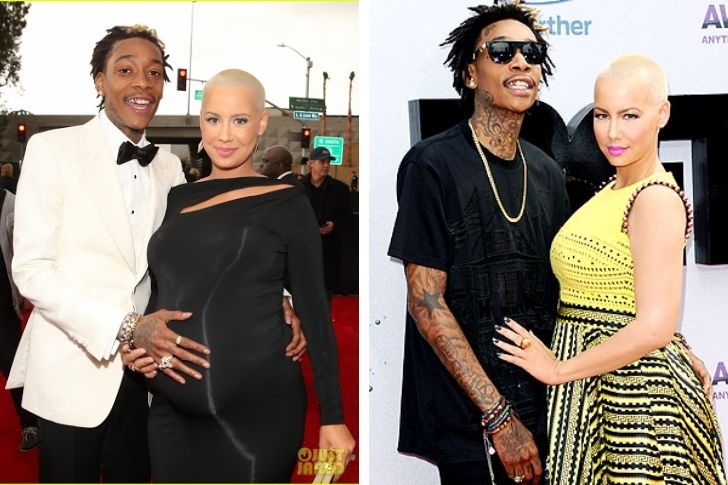 Rapper, singer, and songwriter Wiz Khalifa fell in love with Amber Rose the first they met. Of course, by that time, Amber Rose already had enough about dating rappers, but Wiz Khalifa just had a strong charm that attracted her. She remembered crediting herself to bear all his babies, and she really told her mom that. It's safe to say Amber Rose really had it bad. So much that the two got married in 2013. In one interview, Amber Rose also recalled how she only wanted to be with him (Wiz Khalifa) forever. Well, we guess a year of marriage must've been enough for these two.
Ruben Studdard – Zuri Mccants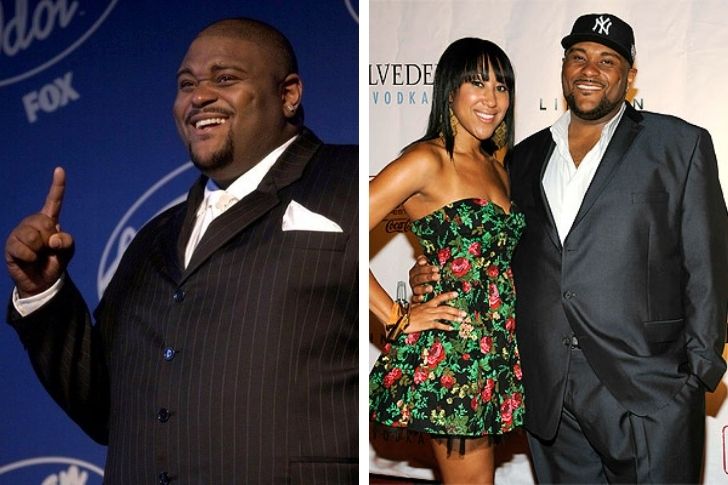 American Idol Season 2 winner Ruben Studdard is best recognized for his performance and outstanding R&B voice in his single Superstar by Grammy Award. In one of a scheduled Walmart engagement Studdard had in 2006, he met his future bride while having an autograph signing. Right then and there, they became good friends and started dating. Eventually, they got married. However, it didn't last long. Just as hard it is to start a singing career, marriage is also a tough degree to hurdle. In 2012, the couple officially got separated.
John Travolta – Kelly Preston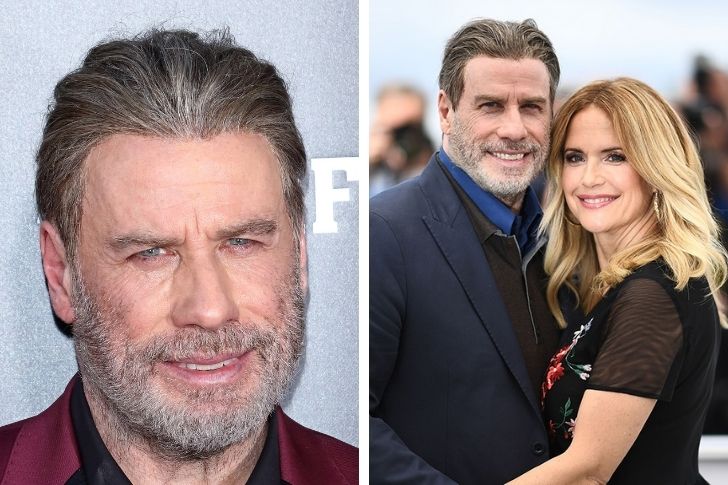 Actor John Travolta met actress Kelly Preston while filming The Experts. Instantly, both actors felt the chemistry between them; however, they were both in the dilemma of being in a committed relationship at that time. So both did not engage and acted on how they felt towards each other. Years later, though, their paths crossed again in 1990, and the two reunited. Six months after, Travolta proposed and they got married. Preston recalled how Travolta assured her that he'd wait. Their strong marriage marks credits of almost three decades of success. They may have their ups and downs, but they've always weathered it through.
You've Reached The End