"Oh! He's the guy with that unique-looking beard, right?" Most of the celebrities we know today have a signature look that is always associated with them – be it the color of their eyes, their gorgeous hair, or their fit physique. It's these defining features that help them become more memorable and recognizable to the public eye. Some even consider it so important that they would go to unexpected lengths to keep their assets safe. After all, if they're always out and about—keeping their moneymaker secure is essential. Don't believe us? On this list, we will be talking about some of the most ridiculous insurance policies celebrities have for their body.
David Beckham | These Legs And Feet Are A Pricey Feat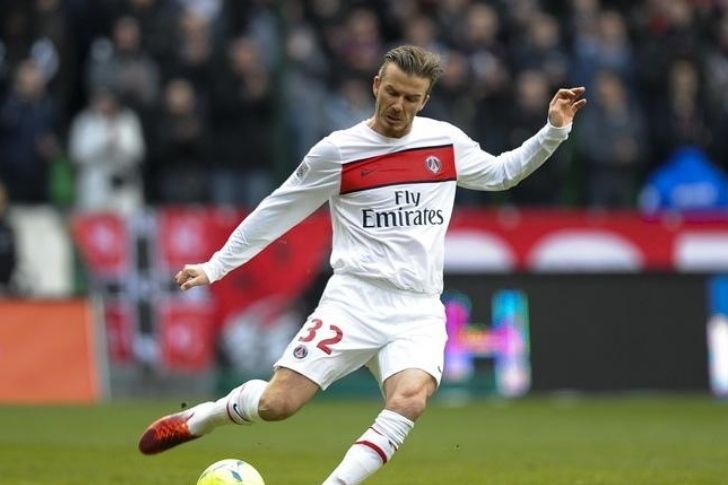 During his time as a football player, David Beckham had everyone's eyes on his skills and many called for him play for their team. Beckham used to play for Manchester United, but later transferred to Real Madrid. Even after retiring, he is still one of the most notable athletes in the world. In fact, he still gets plenty of endorsement deals for brands such as Samsung, Adidas, and H&M. Eventually, in 2006, Beckham took out an insurance policy worth $195 million to cover for his legs, feet, and overall appearance as a means to protect his position as a celebrity endorser.
Bruce Springsteen | A Voice Worth Millions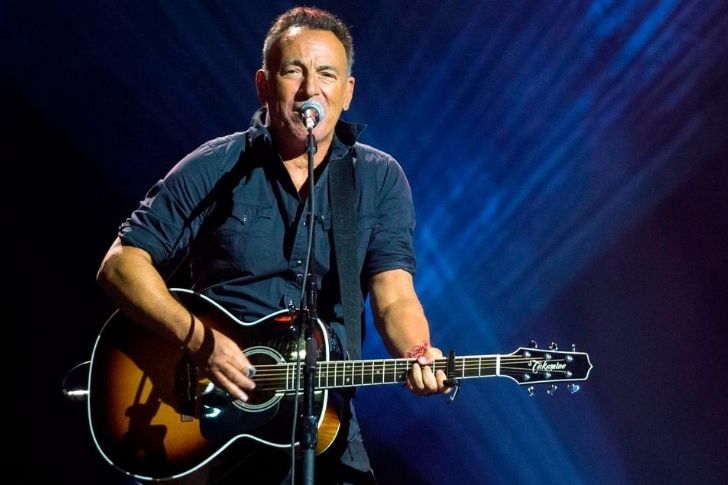 Bruce Frederick Joseph Springsteen, now known as Bruce Springsteen, is a Rock and Roll Hall of Famer well known for his songs like Born in the U.S.A., Badlands, Glory Days, and Dancing in the Dark. Aside from his instrument, it is his gravelly voice that helped him become a distinct figure in the music industry amongst other equally talented singers. Despite his popularity, Springsteen was well aware that he might eventually experience difficulty singing in the future due to his busy lifestyle. With that in mind, around the 1980s, he bought an insurance policy worth $6 million to cover voice.
Heidi Klum | 2 Million Dollar Legs Passing By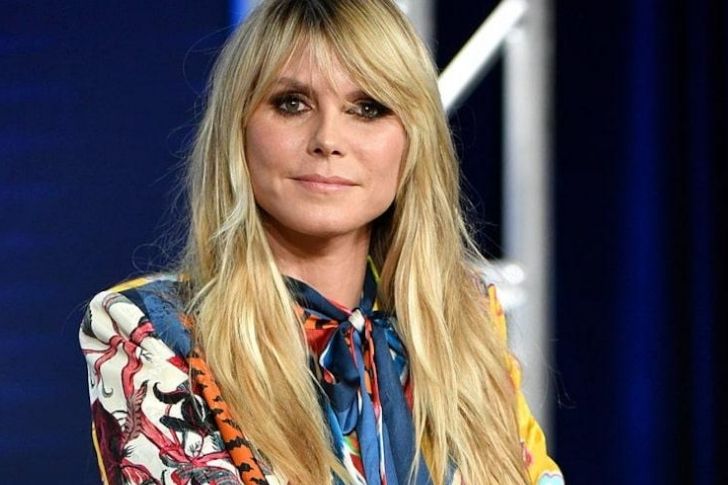 Heidi Klum is a model who started her career in 1998 and became the first German to ever be a part of Victoria's Secret Angels. Outside of her modeling credit, she was also a host for shows like Germany's Next Top Model, Project Runway, and America's Got Talent. While she was in between projects, a client of hers insured both of Klum's legs – with her right leg worth $1.2 million and her left leg for $1 million due to it having a scar from a previous accident. Needless to say, this affirmed Klum's belief that her "legs are attractive."
Troy Polamalu | His Hair May Not Be Made Of Gold, But It's Worth A Million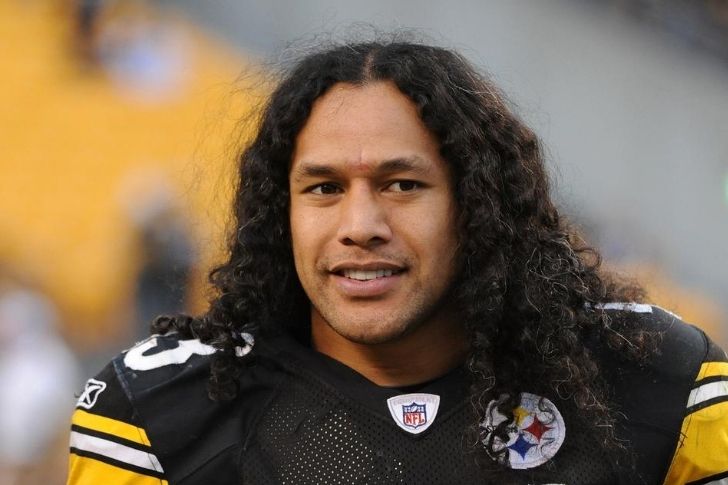 Troy Polamalu is an American athlete who played for the Pittsburgh Steelers in the NFL during his twelve-year career. In 2020, he was inducted into the Pro Football Hall of Fame. Throughout his time as the Steelers' strong safety, he was recognized for two things: his prowess and his nearly 3-foot-long hair. Polamalu has been tackled by the hair more than a few times during his time on the field, but he has no desire to cut it. It is his way of paying tribute to his Samoan heritage, after all. To protect it, Head and Shoulders once took out an insurance policy for Polamalu's hair worth $1 million.
Daniel Craig | The $9.5 Million Man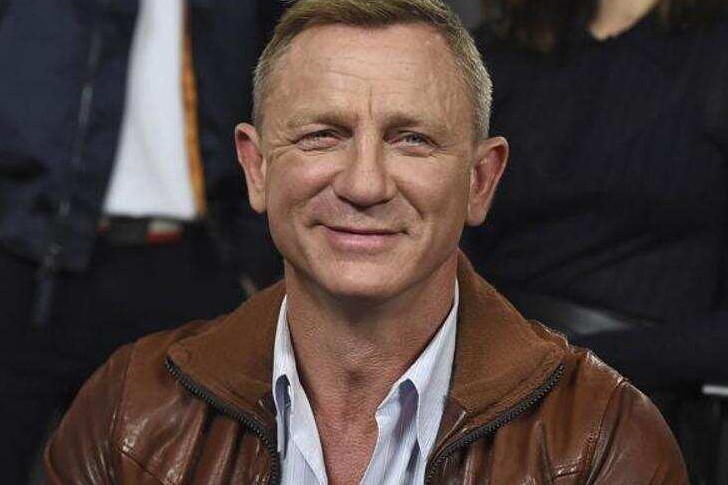 The man behind Agent 007 may like to dive straight into the action of things, but at the end of the day, he is still human. From losing two of his teeth during a fight scene to hurting his ankle, Daniel Craig isn't afraid to do the stunts himself when he takes on the role of 007. Consider it a good sense of foresight for Craig when he purchased an insurance policy worth $9.5 million for his body in the event that he gets severely injured on the job. As of 2020, there has been A LOT of incidents—particularly during his time as James Bond.
Gene Simmons | Million Dollar Tongue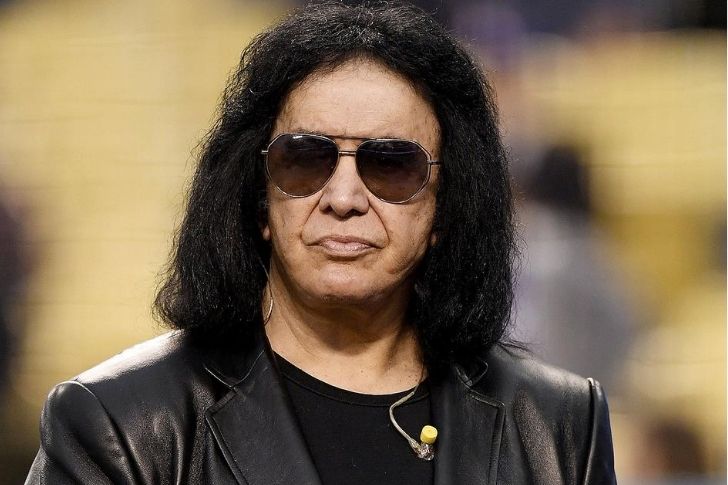 As the bassist and vocalist for KISS, Gene Simmons is also known for his signature tongue, which is considered to be a highlight during their shows. Knowing his tongue is just as important to the band's reputation as the songs they release, Simmons purchased an insurance policy worth $1 million for it, in case anything were to happen that may result in him not being able to do his signature move anymore. Aside from sticking out his tongue, he has also been seen breathing fire during shows – even burning his hair a couple of times. Hopefully, his hair is insured as well!
Keith Richards | $2 Million Fingers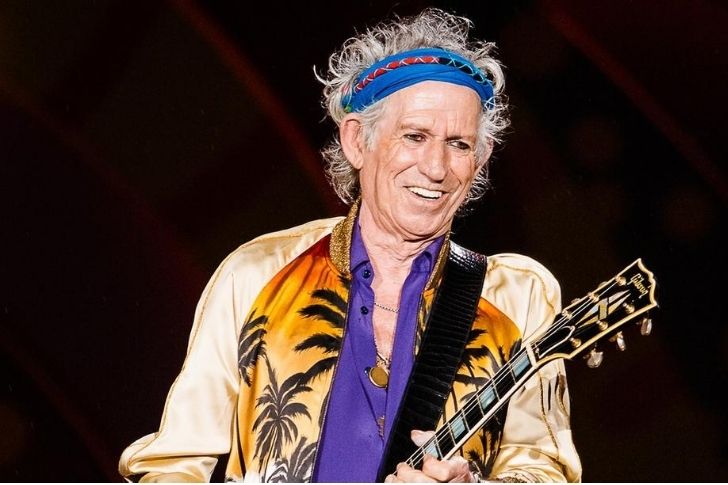 Since their inception, Keith Richards has been the guitarist, vocalist, and composer for the Rolling Stones. Having helped the band gain their reputation for composing songs where the guitar tracks would "weave" along, Richards has become an integral member of the Stones. Since he relies a lot on his fingers for playing those sweet guitar solos, Richards took out an insurance policy covering his fingers for $2 million. Being an active member of the band and also approaching his 80s, insuring his fingers might as well be a safety precaution in case they are no longer able to play their songs.
America Ferrera | A Smile Worth $10 Million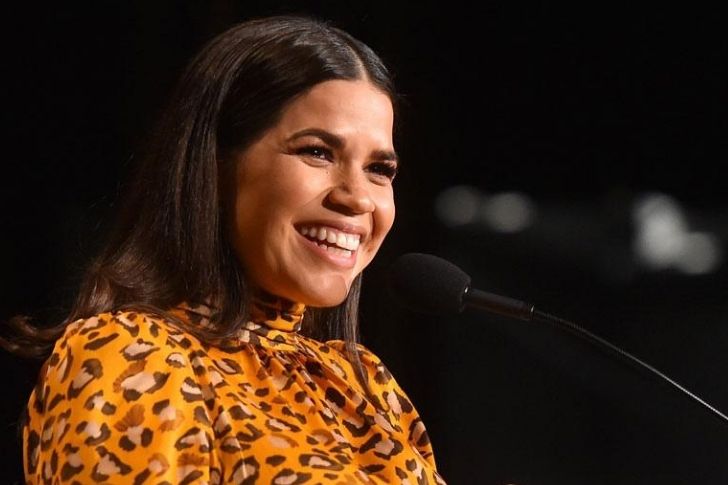 Connie Stevens once said that a smile is the most important thing that we can wear. Well, for Ugly Betty actress America Ferrera, her smile is literally the most valuable thing she owns since an insurance policy worth $10 million was purchased for it by the company Aquafresh Trays. They did this to help raise funds for the charity program Smiles for Success. Ferrera's got plenty to smile about, too, with thanks to her success. She has received a Best Actress award from The Golden Globe, Screen Actors Guild, and the Primetime Emmy. Currently Ferrera is co-producing the TV series Superstore.
Tom Jones | A Treasured Chest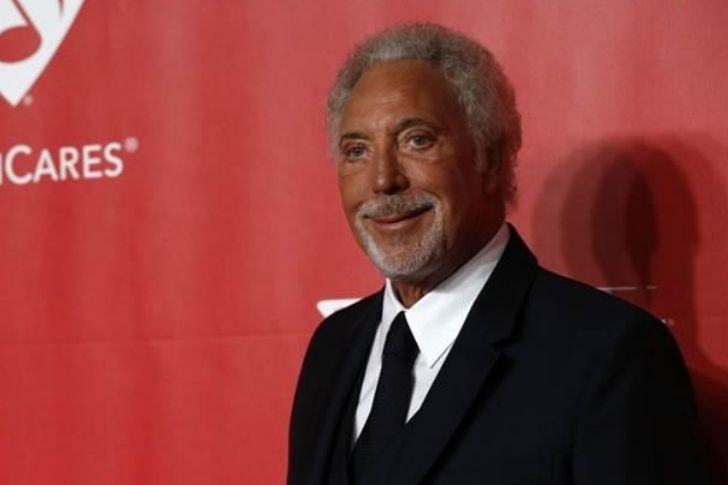 Tom Jones is a singer who has created many hit songs for genres like R&B, pop, and soul. Throughout his career, he has sold over a hundred million records. Outside of music, Jones has also appeared in films like 1979's Pleasure Cove. He even portrayed himself in Tim Burton's Mars Attacks! In 1996, just like Bruce Springsteen, Tom Jones also took an insurance policy for himself. However, it wasn't for his voice. In 2006, Jones insured his chest hair for $7 million. If there is one thing that these celebrities have shown us so far, it's that anything can be insured – even chest hair.
Julia Roberts | Pearly Whites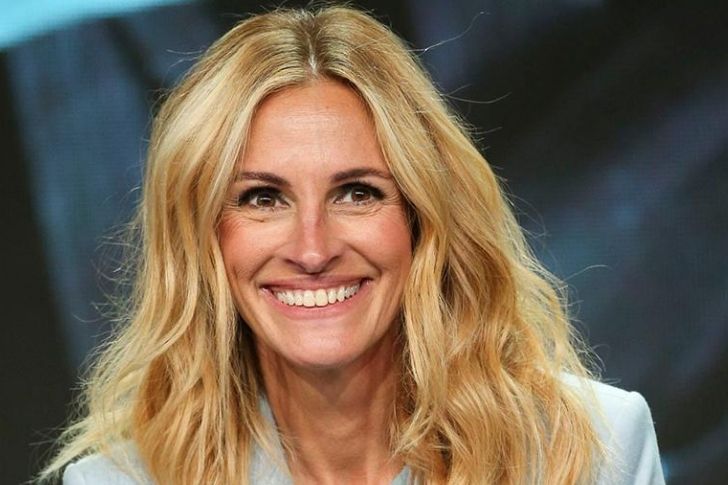 A smile is said to be strong enough to light up a person's day. America's sweetheart, Julia Roberts, carries this power in her smile. Ever since the start of her career in acting, the most defining feature that Roberts possesses is her set of pearly whites. Eventually becoming fully aware of their value, Roberts called for an insurance policy to cover her beautiful smile for $30 million. Be it when she walks on the red carpet or when she's just spending an afternoon with her family in the comfort of their home, Roberts has this radiant aura around her that can lighten up the mood.
Bette Davis | In Case Her Waist Comes To Waste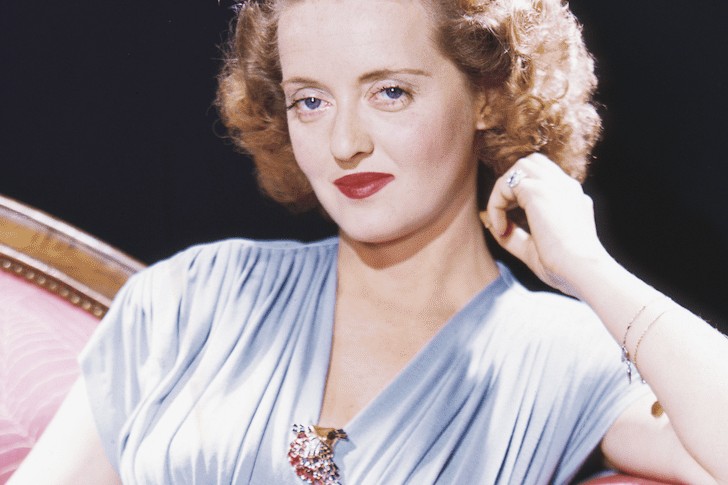 Among the many actresses who graced the silver screen in its early years, Bette Davis made quite a name for herself as one of the most beautiful and alluring. Appearing in theater, television, and films alike, Bette Davis was in the business for 60 years and had over 100 film roles to her credit. Like the other celebrities on this list, she had an image to maintain – especially when she is under the spotlight. For Davis, she considered her waistline to be her most defining feature. She insured her waist for $28,000, which is equivalent to an estimated $400,000 in today's money.
Jamie Lee Curtis | If Money Had Legs, They'd Look Like Hers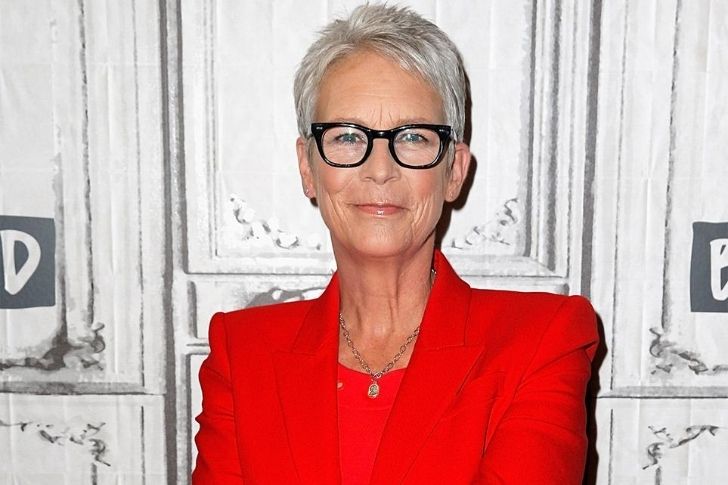 During the early years of her acting career, Jamie Lee Curtis gained the title of "Scream Queen" for her role as Laurie Strode in the Halloween films. She also starred in other movies outside the horror genre such as 1991's My Girl, 2003's Freaky Friday, and 2019's Knives Out. Outside of acting, she also has written children's books, including her 1998 bestseller Today I Feel Silly, and Other Moods That Make My Day. While we all know that her talent is Curtis' greatest asset, L'Eggs Pantyhose Company went ahead and insured her legs for $2.8 million after she shot an advertising campaign with them.
Rod Stewart | In Case His Voice Isn't Forever Young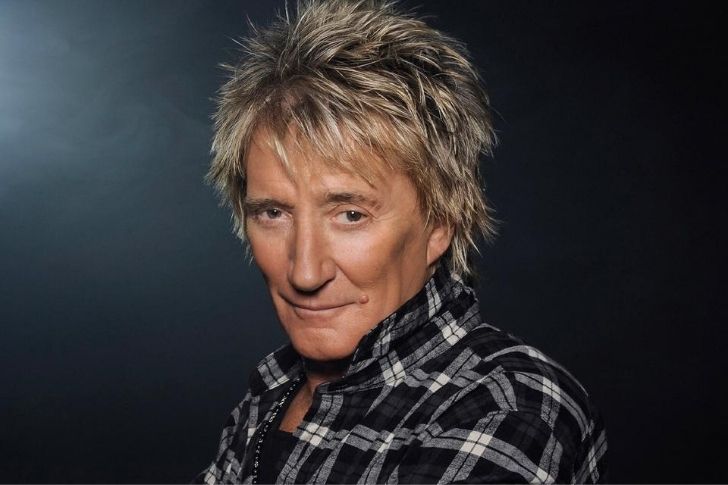 After selling over 120 million records worldwide, who wouldn't be surprised when Rod Stewart was acknowledged as one of the best-selling music artists of all time? He started his music career as a harmonica player and occasional vocalist for The Dimensions. In 1969, he released his first solo album An Old Raincoat Won't Ever Let You Down. His music is a mix of slow rock, folk, soul, and R&B. Later in his career, Stewart decided to get his voice insured for $6 million. To his credit this is the same voice that serenaded 3.5 million people during one of Rio de Janeiro's biggest rock concerts!
Adam Lambert | His Voice Has No Time For Miracles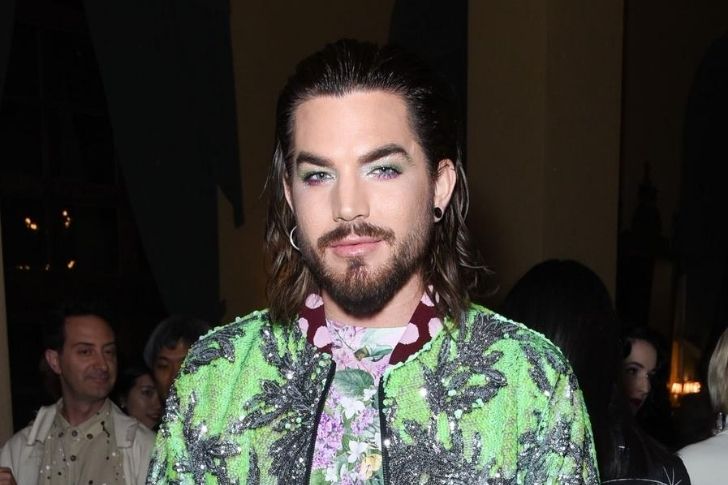 He may not have won American Idol, but being a runner-up during the show's eighth season, certainly kept Adam Lambert busy. In 2009, he released his successful debut album For Your Entertainment, which included his hit song Whataya Want From Me – the song that gave him a Grammy nomination for Best Male Pop Vocal Performance. Aside from his solo records, Lambert has also been touring alongside iconic rock band Queen since 2011. Seeing how his career is becoming more and more successful, Lambert's management prompted him to purchase an insurance policy of $48 million for his voice. It is an appropriate safety measure for his career in the future.
Miley Cyrus | Following Her Godmother's Footsteps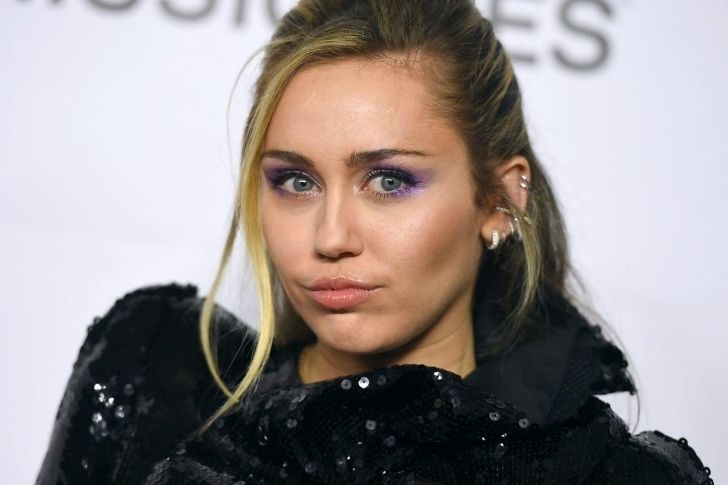 Having experienced too many awkward experiences whenever she attended events, Miley has plenty of mortifying stories about the red carpet. Among them, her dislike for constantly being asked to do poses or make faces for the camera. So, one time, instead of "blowing a kiss" she stuck her tongue out at the event photographers. If you've ever wondered about how the whole "tongue" thing began, it's thanks to this moment. Since then, it has become a part of her trademark and she even bought an insurance policy for her tongue that's worth $1 million. No different from what her godmother, Dolly Parton, had done.
Tina Turner | $3 Million Legs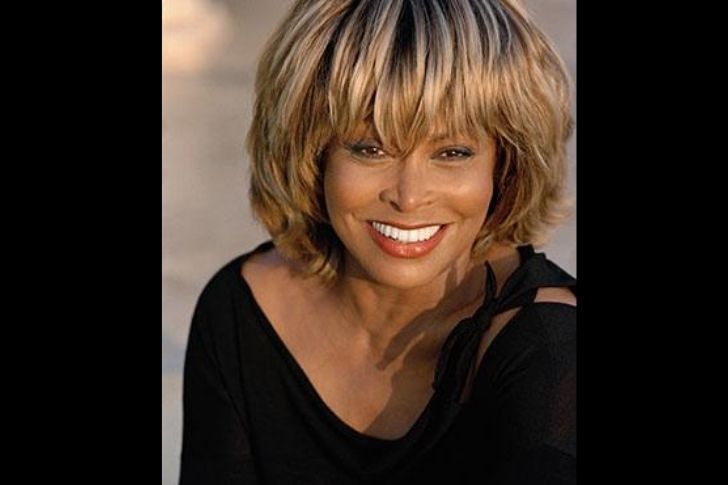 Tina Turner always delivers when she is on stage. Considering her legs to be a vital point of her performances, Turner went and took out an insurance policy covering her assets for $3 million. After all, the Queen of Rock & Roll can't take any chances when it comes to keeping the quality of her performance 100% at all times. Tina Turner is well-known for her stage presence and powerful vocals, which she shows off in songs such as Let's Stay Together, Better Be Good To Me, and What's Love Got To Do With It – the song that gave her the Grammy Award for Record of the Year.
Mariah Carey | A Goddess' Legs Are Worth Billions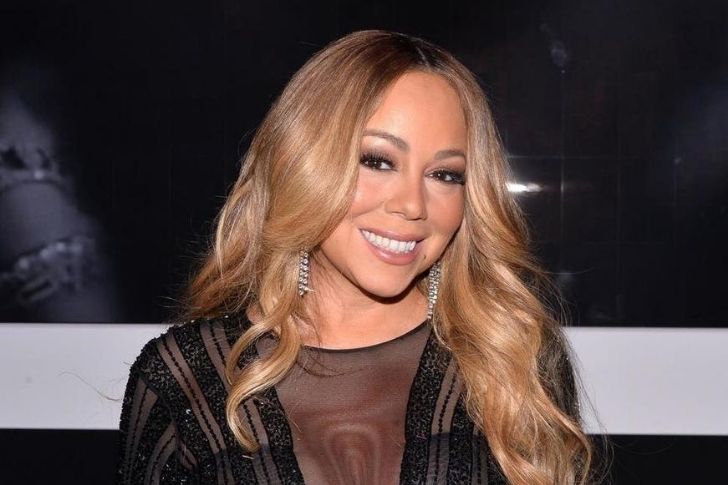 Mariah Carey is among the iconic singers, who new artists today consider to be their inspiration when they make their music. She made a name for herself thanks to her incredible vocal range and efficient use of vocal runs in her songs. Mariah Carey was given the title of "Songbird Supreme" by the Guinness World Records. Having sold over 200 million records worldwide, Carey also received credit for being one of the best-selling music artists of all time. Aside from these career achievements, she was also praised for having the "Legs of a Goddess" by Gillette, which led to her insuring her legs for $1 billion.
Michael Flatley | A Tap Dancer's Most Valuable Feat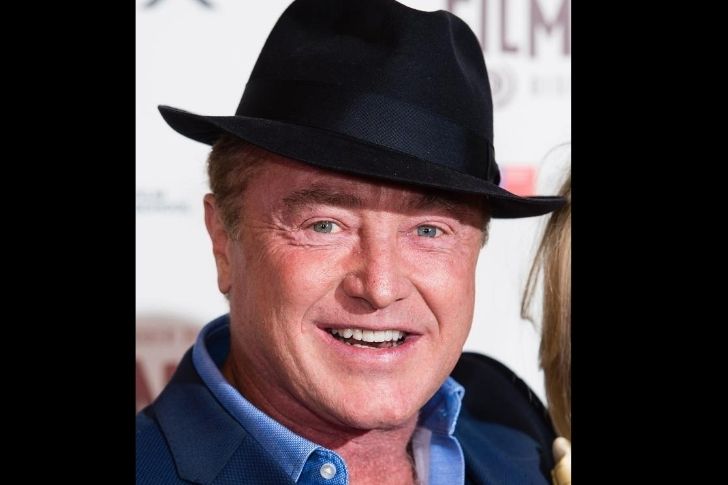 Like other stage performers and dancers, Flatley considers his legs and feet as his greatest assets, so he purchased an insurance policy covering them for $40 million. Before his retirement in 2016, Michael Flatley was known for reinventing Irish dance by adding new styles and movements. He has also been acknowledged by Guinness World Records for tap dancing at 35 times per second. Throughout the years, Michael Flatley has performed for over 60 million people. It is an achievement that not many dancers would be able to reach in their lifetime and is something to be proud of – even after retirement.
Rihanna | $1 Million Legs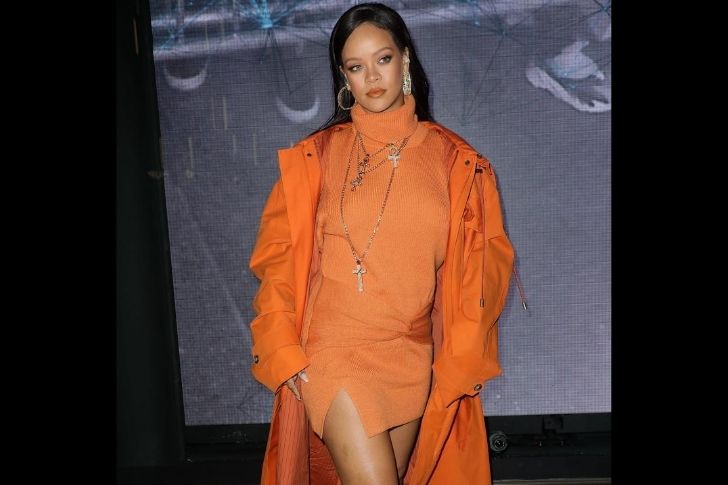 Rihanna has cemented herself as a music icon after her first two albums: 2005's Music of the Sun and 2006's Girl Like Me. Her hits songs Umbrella, We Found Love, and Diamonds, opened the door for collaborations with other artists such as Eminem and Calvin Harris. In 2007, she earned the "Legs of a Goddess" title from Gillette Razors, who took out a policy worth $1 million to protect their investment. Before this, Rihanna never had any plans to do such a thing. Since Gillette was going to do all the hard work for her, however, we're sure her she thought it was a fair deal.
Brooke Shields | The Value Of Her Legs Are A Mystery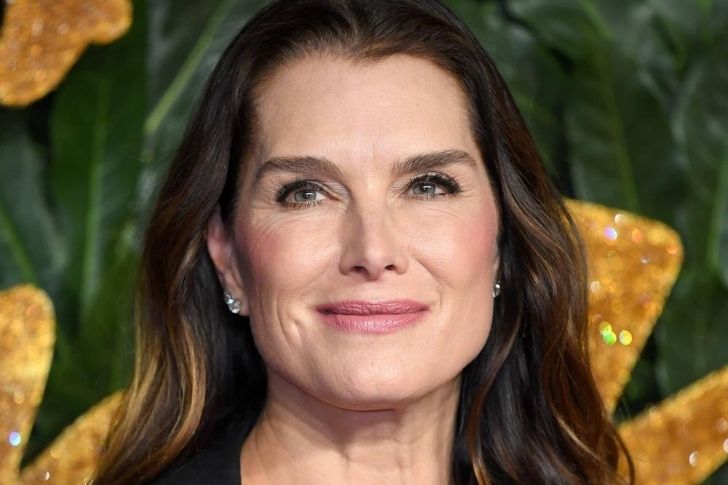 Brooke Christa Shields started her modeling career at a young age and received critical acclaim for her performance in the 1978 film Pretty Baby. As a teenager, Shields starred in dramas like 1980's The Blue Lagoon and 1981's Endless Love. By 1983, however, she put her career on hold and went to Princeton University where she finished with a bachelor's degree in Romance Languages. She resumed her career after and starred in the shows Suddenly Susan, Lipstick Jungle, and later joined the cast of Law & Order: Special Crimes Unit. It has been reported that the actress insured her legs for an unknown price.
Taylor Swift | $40 Million Legs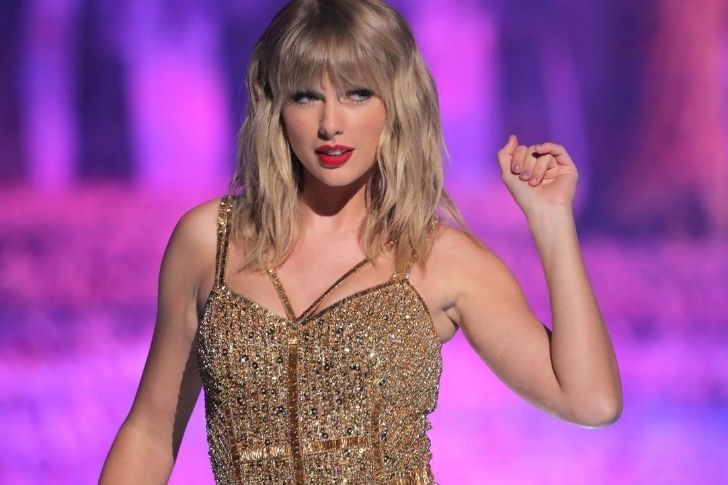 She is one of the biggest singer-songwriters today, but don't expect her to just sit around and sing ballads. Taylor Swift can deliver quite the spectacle whenever she is on stage during her tours. Before setting off on these tours, however, Taylor was made to purchase an insurance policy worth $40 million to cover for her legs. Even the Love Story singer was quite surprised – and embarrassed – after discovering how valuable her legs were financially. In retrospect, $40 million seems appropriate, especially since she relies on them as much as she does with her voice when she performs on stage in front of millions of fans.
Merv Hughes – $370,000 Stashed In His 'Stache?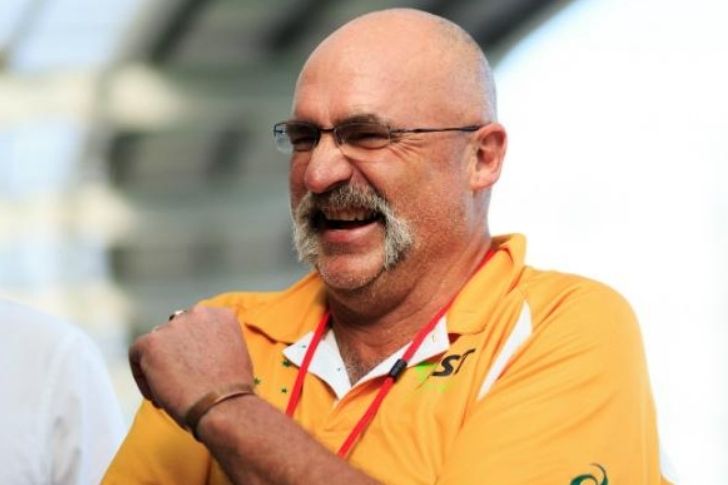 Merv Hughes is a former cricket player who is easily recognizable because of his mustache. As much a character as the man himself, Hughes' mustache has been described as having "incredible proportions." The mustache has become quite an integral part of Hughes' image that there were rumors about him purchasing an insurance policy worth $370,000 for it. However, in a 2013 interview, the right-handed bowler cleared all of the speculation about his facial hair. After finishing his career as a cricket player, Hughes went on to join the show Celebrity Overhaul, hoping that he would lose some weight and regain his fitness.
Cristiano Ronaldo | Legs Worth $144 Million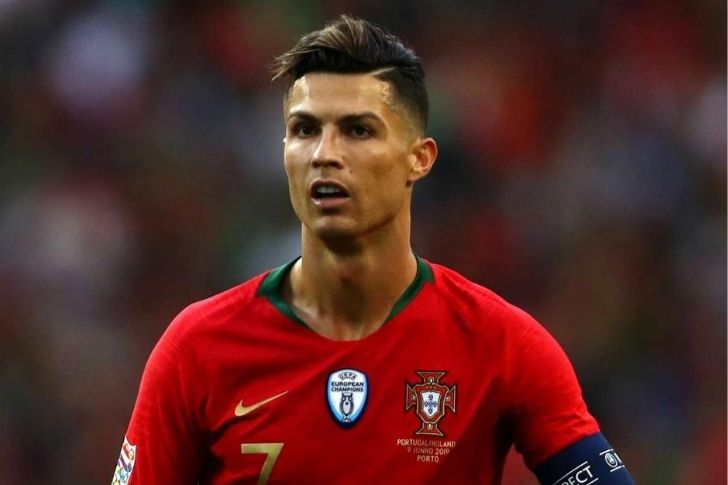 Considered to be one of the best football players of all time, Cristiano Ronaldo is undoubtedly a major force to be reckoned with whenever he is playing in the football field. He has won many championship tournaments for his club and his country throughout his career. The athlete believes that all of his achievements and great feats in the sport are the result of his hard work and training. To safeguard his family's future, he also took out an insurance policy for his legs worth $144 million. This way, he wouldn't end up empty-handed should he be unable to continue playing.
Jennifer Lopez | It's Rare To Have A Rear Worth Millions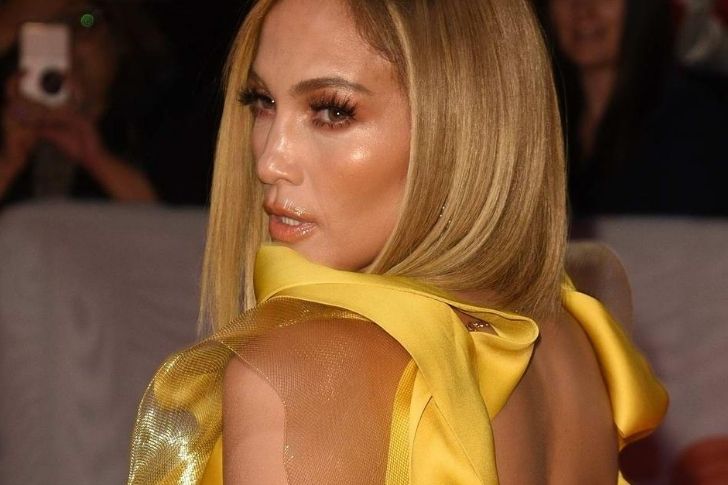 Jennifer Lopez has released many hit songs to her credit. With songs like If You Had My Love, Waiting for Tonight, and On The Floor, and appearing in films such as The Wedding Planner, Monster-In-Law, and Shades of Blue, Jennifer Lopez has made a name for herself in music and film. Throughout the years, rumors about her insuring her buttocks for a billion dollars persisted. It was ultimately revealed to be true after she admitted to protecting her best assets. However, contrary to assumptions, they were only insured for $27 million. This is still a high price for a bottom figure!
Dolly Parton | A Treasure Chest of Fortunes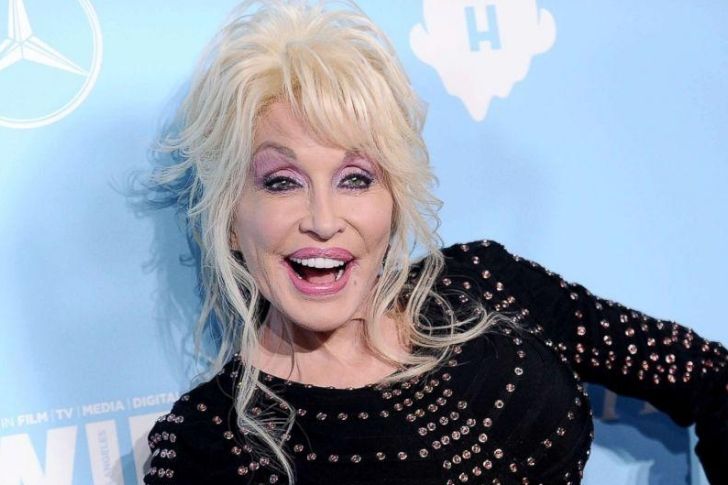 Dolly Parton is a singer well-known for the country music she has made throughout her career. Composing as much as 3,000 songs to her credit, she was eventually inducted into the Country Music Hall of Fame in 1999. Besides writing songs for herself and other singers, Parton has also starred in a few movies, including 1980's 9 To 5 and 2012's Joyful Noise. Parton has always been open about going through plastic surgery for different parts of her body, including a nose lift, facelift, nose job, and even her breasts – considering them to be her trademark assets. To ensure their safety, she insured her breasts for $300,000 each.
Holly Madison | Her $1 Million Chest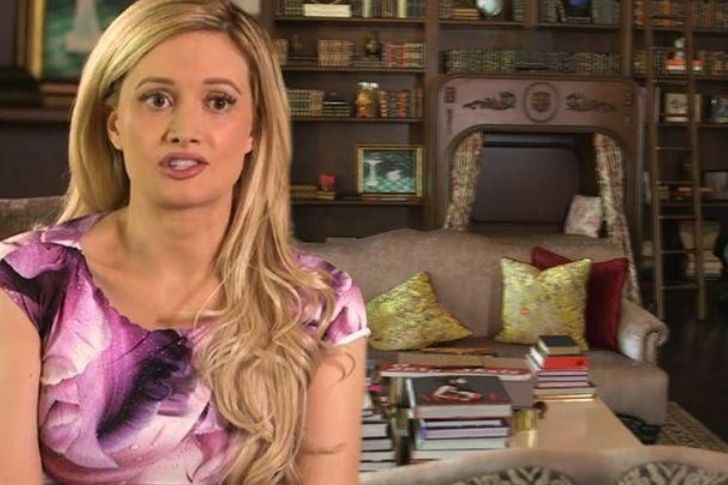 After hearing news of celebrities insuring their bodies, model Holly Madison thought that it would probably be a good idea if she took out an insurance policy for her greatest assets as well: her breasts. Considering them to be her "moneymakers," Madison insured her breasts for $1 million and said that should something happen to them, she'd be out of the modeling business for months, which would result in her losing her livelihood. Outside of modeling, Madison is also the author of two books Down the Rabbit Hole and The Vegas Diaries, which talks about the many experiences she has had in her life.
Madonna | La Isla Bonita Singer's Islas Are Worth $2 Million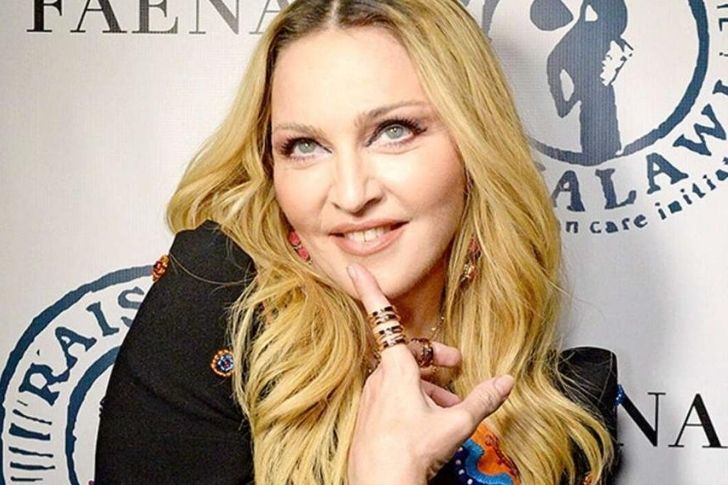 She has sold millions of records around the world and maintains a style that still inspires many young artists today. There's no denying that Madonna is the true Queen of Pop. Aside from this covetable title, she has also been given the credit of being the Best-Selling Female Artist of All Time by Guinness World Records. The artist is best known for her performances and she always delivers amazing spectacles for those in the audience. It is how she made a name for herself, after all. At some point, she also decided to insure her breasts for $2 million. Not a bad move if you ask us!
Kylie Minogue | $5 Million For Her Land Down Under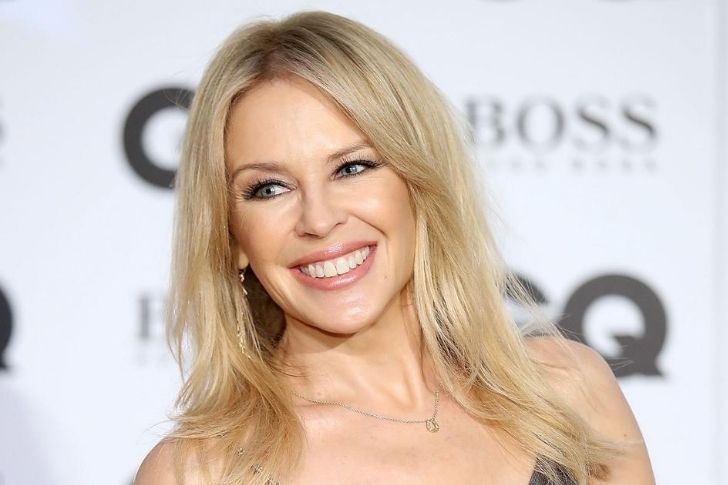 If Madonna is the Queen of Pop, then Kylie Minogue is the Princess. Throughout her career as a singer, Kylie has tried many different genres and styles to keep surprising her fans. With over 70 million records sold worldwide, she is the highest-selling female Australian artist of all time. Outside of music, Kylie debuted as an actress the 1989 movie The Delinquents. She also starred in Street Fighter, Jack & Diane, and Holy Motors. Like other big stars, Kylie Minogue also took out an insurance policy worth $5 million for her butt. Why? For the same reasons as Madonna, we're sure. She's just protecting her assets.
Jennifer Love Hewitt | Planning To Insure Her Plots Of Land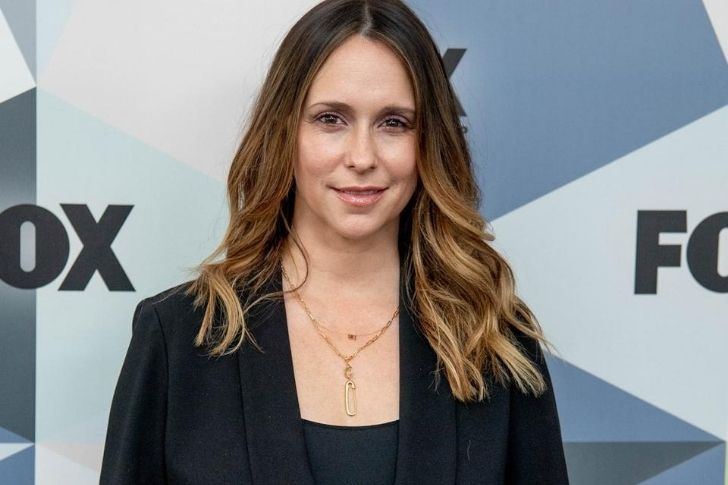 Jennifer Love Hewitt started her career as an actress and singer at a very young age and appeared in TV commercials before taking part in the series Kids Incorporated. At 12 years old, Hewitt released her debut album Let's Go Bang in 1995. Even though she released four more albums to her credit, Hewitt grew more popular in the film and television industries. For her role in the series The Client List, Hewitt considered her breasts to be a significant asset. In many interviews, the actress has also spoken about her interest in getting them insured for $2.5 million each.
You've Reached The End