We are just shy of 10 billion inhabitants on this earth, and we only meet so many people before we cross paths with "the one." Well, it's not that different for people under the spotlight. Like many ordinary people, they've also had their hits and misses when it comes to love.
However, hits and misses in the love department aren't bad, especially if it leads you to the right person. As many people say, some things have to get so bad before they get better. Moreover, this also applies to love to a certain degree. We know some celebrities will agree to this, considering that many of them found the love of their lives quickly after suffering through a horrible breakup. From failed marriages to unfortunate engagement, Hollywood indeed has no shortage of relationships going sour. Fortunately, there are also just as many romantic redemption stories existing in the industry. Here are some celebrities who had some misses in love but eventually found the right one (well, hopefully) in the end.
Barack Obama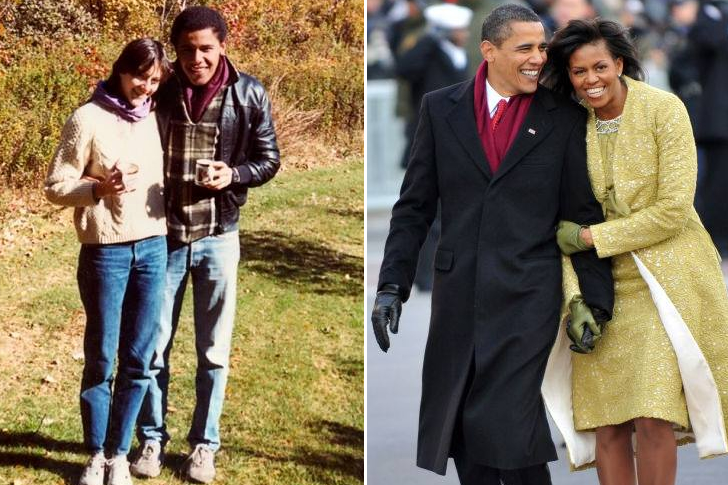 Unless you have been living somewhere remote, then you would know who Barack Obama is. The first black president of the United States of American has had one woman by his side since taking office, but the lawyer turned POTUS almost married a different lady. It's kind of hard to imagine Mr. Obama with someone else, but before marrying his wife, he was a young man in love with a free-spirited New Yorker named Genevieve Cook.
The two got into a brief relationship in the 80s and even moved in together at some point. However, it didn't seem like fate was on their side. After failing at a few more connections, Mr. Obama pursued the young Michelle Robinson after meeting her at a law firm in Chicago. According to sources, the would-be, Mrs. Obama, initially declined his date invitation. After some time, however, Michelle finally gave in, and the couple married in 1992. From that point on, Michelle and Barack had seen each other's highest highs and lowest lows together.
Sophia Bush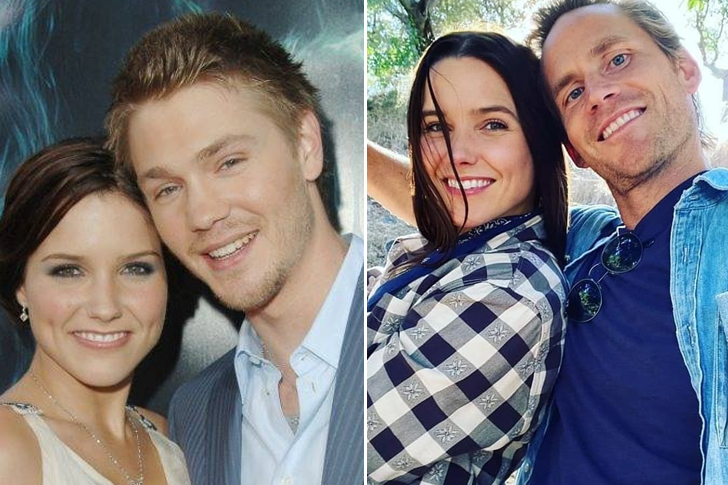 American actress Sophia Bush gained widespread popularity after starring in the 2000s drama series One Tree Hill. However, fame was not the only thing she gained from working on the show. She also met Chad Michael Murray, who would later become her husband. The former couple officially sealed it in April 2005 but separated in September of the same year. However, it wasn't until December 2006 that lawyers finalized their split.
The actress has not married anyone since Chad, but she did have a couple of relationships before getting together with her current partner, Grant Hughes. Rumors say that the actress' new beau is a businessman and advocate. Media sources spotted them in May of 2020 while they were out for a stroll in California. The couple is relatively tight-lipped about their relationship, but we do know that Grant is one adventurous soul. He's been all over the world exploring different cultures and has a passion for promoting a healthy lifestyle.
Ryan Reynolds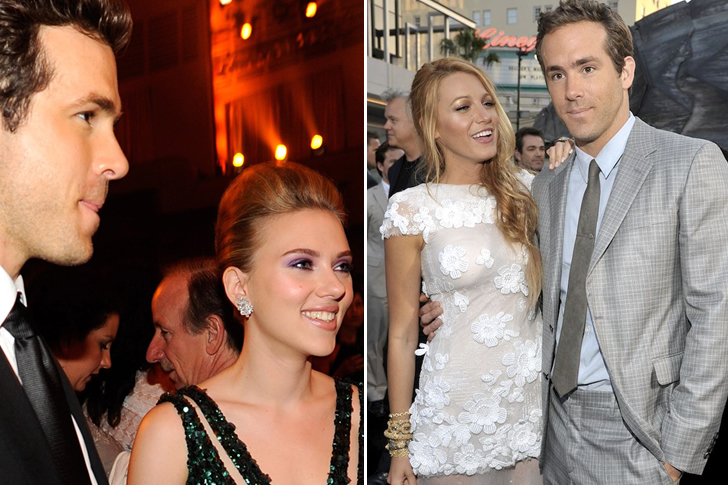 With his charming good looks and sharp wits, it's not surprising to learn that Ryan Reynolds has swooned quite a few of Hollywood's most beautiful women. He's pretty known for his current marriage, but before swapping jokes with wife Blake Lively, Ryan often cozied up with his ex-wife, Scarlett Johansson.
Ryan and ScarJo started dating in 2007 and got married a year later in an intimate ceremony in 2008. Unfortunately, their union lasted for only a couple of years, and they legally split in 2011. Following his break up with the Black Widow actress, Ryan jumped to another serious relationship with Green Lantern co-star Blake Lively. The two dated for two years and exchanged their vows in 2012. Besides their shared investments, the couple also shares three daughters, James, Inez, and Betty. Thanks to their charms, the couple is now considered one of Hollywood's most adored duos.
Sandra Bullock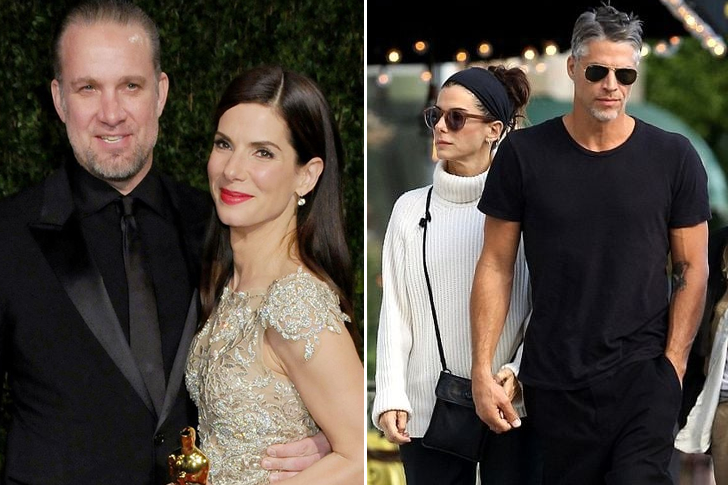 Sandra Bullock may be one of America's most beloved sweethearts, but the charming actress has not always had the best experiences in the romance department. The Miss Congeniality actress has had a few relationships in the past, but her marriage to television personality Jesse James is probably the most well-known.
Sandra and Jesse in the early 2000s and married in 2005. They were an unlikely pair, but the couple did spend a few good years before ending their marriage in 2010. The months that followed their separation saw plagues of social issues and a certain degree of controversy. Sandra even canceled press promotions to cope with her situation. However, Sandra was quick to get back on her feet. After spending some time as a single parent to her son, she began dating Bryan Randall in 2015. The two have been together for five years now, and it seems like their relationship is only getting stronger by the day.
Scarlett Johansson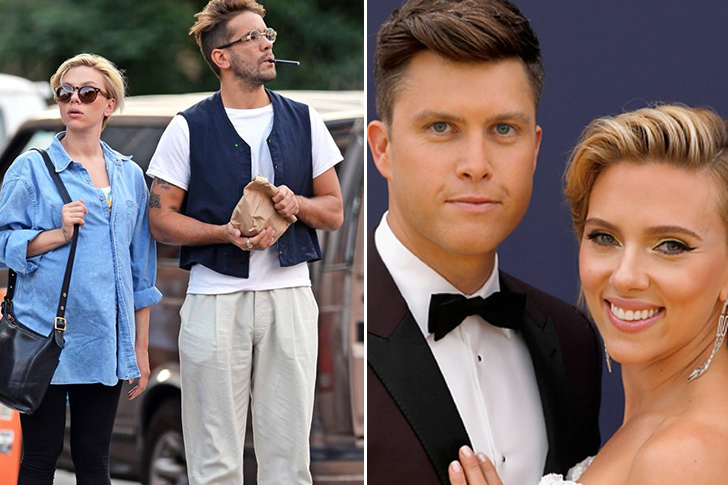 Scarlett Johansson has captured many hearts throughout her 27-year-long career, but only a few men have managed to snag ScarJo's love and attention. One of those lucky few is the actress' former husband, Romain Dauriac.
The actress dated the French businessman in November 2012 and wed in October 2014 right after welcoming their daughter. However, the couple did not have much in common as per the actress' comments. While ScarJo thrived in the fast-paced entertainment world, Romain was more into the visual arts scene's laid-back lifestyle. Sadly, this led to their eventual split in 2016. Today, the actress is married to Colin Jost, a writer for the Saturday Night Live show. The pair met almost ten years ago and reconnected after her split with Romain. Like some of her previous relationships, ScarJo and Colin keep their relationship private and prefer to build their life and investment under wraps.
Blake Lively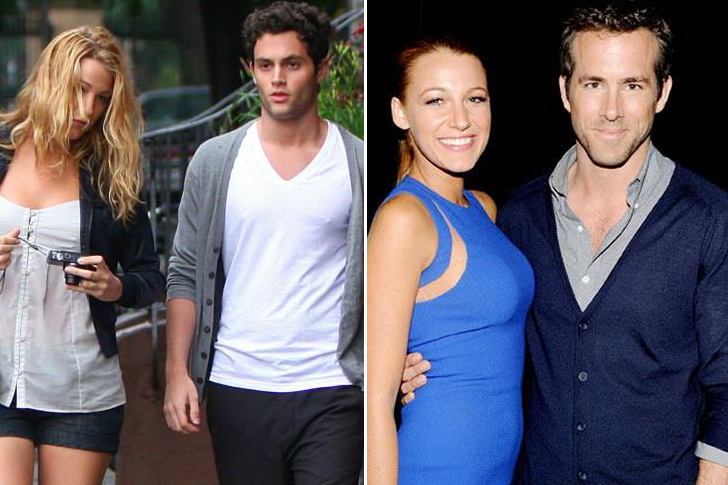 Actors catching feelings for their co-stars is not uncommon in Hollywood. Several major pairs we know today had their start on screen, and Blake Lively has had a few of those.
Before the actress met and fell in love with her husband Ryan Reynolds on the set of Green Lantern, she first dated her former co-star Penn Badgley. As you might have already guessed, Penn and Blake met on the set of their hit Upper East Side drama, Gossip Girl. The pair played the infinitely in-love duo, Dan and Serena, on-screen, but a real-life romance between the two started brewing in 2007. However, the couple ended their relationship in 2010. Not long after the two broke up, she met her now-husband Ryan Reynolds while working on the Green Lantern's film. The two have been in love ever since and are often the envy of many. Since getting married in 2012, Blake and Ryan have been quietly building their family and investment portfolios.
Taylor Swift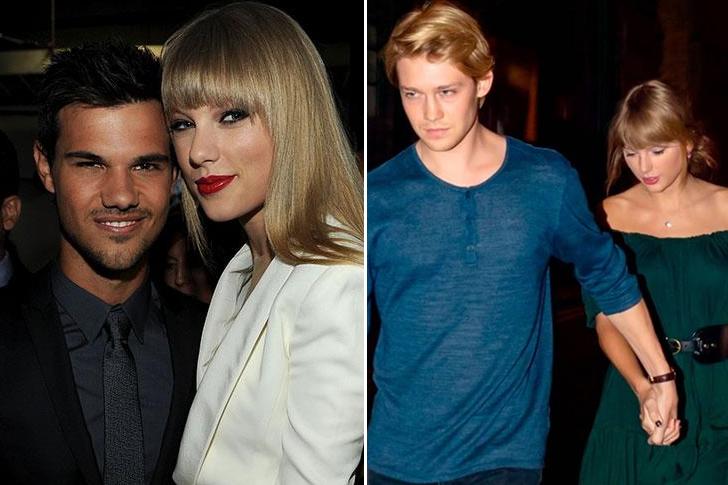 When it comes to high-profile relationships and romantic flings, Taylor Swift has some stories to tell.
The 31-year-old musical legend spent a significant amount of time being the butt of the joke in Hollywood, thanks to her involvement with some of the industry's finest leading men. That includes her brief relationship with Twilight star Taylor Lautner. The two met after co-starring in the romantic comedy film Valentine's Day. However, their relationship didn't work out, and everything fell through in 2010. Since then, the two have moved on to different relationships. Taylor Swift, for instance, has been in a relationship with British actor Joe Alwyn for five years now. Rumors of their engagement have been swirling around, but neither of them confirmed or denied anything. They are simply enjoying their relationship with a great degree of privacy before moving on to the next stage.
Kim Kardashian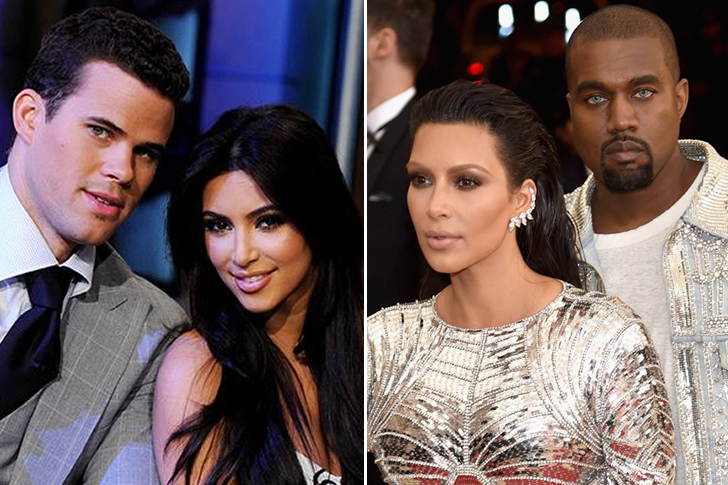 When you're as reputable as Kim Kardashian's celebrity profile, you can expect that everything you do and everyone you date is constantly under the brightest of spotlights. Kris Humphries knows this all too well, especially after marrying billionaire reality star Kim Kardashian.
Kim and Kris got caught in a whirlwind romance back in 2010 and married just after a year. Their engagement was also filmed and televised as part of the Keeping Up With The Kardashians episode. However, their relationship turned sour almost immediately after the two exchanged. Just 72 days after their lavish wedding, Kim headed down to her lawyer's office and filed for a separation. A frenzy of media attention followed suit, but Kim was determined to move on with her life and eventually married rapper Kanye West. Unfortunately, her marriage to Kanye also ended the same way her marriage to Kris Humphries did. Currently, Kim sees rumors of dating CNN broadcast journalist Van Jones.
Harry Styles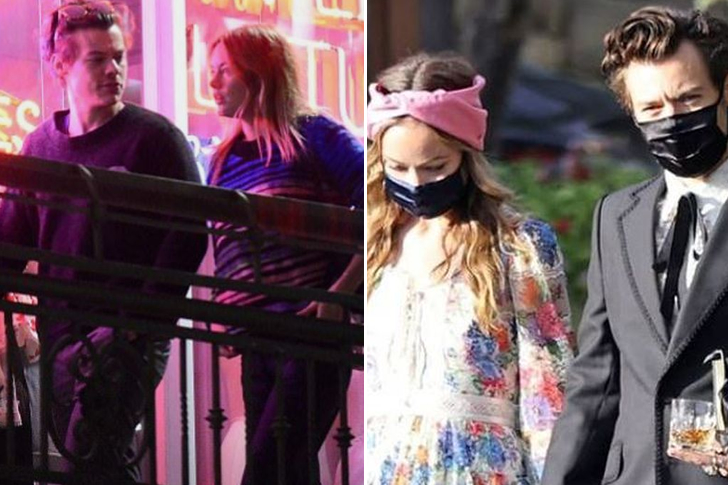 Harry Styles has achieved several milestones since his boyband days with One Direction. The 27-year-old musician is now a Grammy-award-winning artist and a certified heartthrob.
Of course, Harry is also not new to dating in the limelight. Since rising to stardom in the UK X-Factor, he has seen involvement with quite a few well-known ladies, including French-American model Camille Rowe. The two met through a familiar friend, British fashion blogger Alexa Chung. Harry and Camille quickly hit it off and went on to date for a year before going their separate ways in 2018. Today, the Watermelon Sugar singer is dating American actress Olivia Wilde. The pair first sparked relationship stories in late 2020, after Olivia was spotted hauling her belongings to Harry's house. The British singer and the American actress tried to maintain some degree of secrecy at the beginning of their relationship but are often spotted getting cozy out in public.
Jennifer Aniston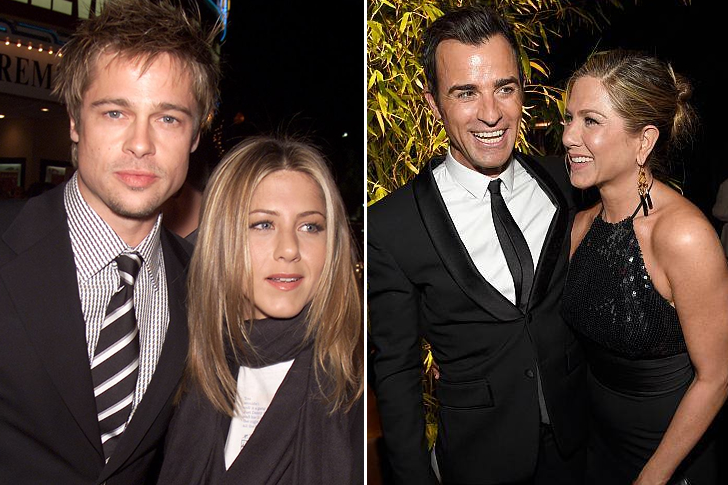 This list would not have justification if we didn't mention one of the most high-profile breakups in Hollywood history.
Jennifer Aniston and Brad Pitt's relationship was one of the most picture-perfect unions in the early 2000s. Dubbed as a power couple, Jen and Brad dominated Hollywood's dating scene seven years before ending their marriage in 2005. The former couple then moved on to different people, with both actors re-marrying and expanding their individual investments. Jen, in particular, dated musician John Mayer after her breakup with Brad. Later on, she met and married Justin Theroux but eventually broke up with him. So who is the actress dating now? Well, rumor has it that the actress is now in love with a dashing new beau that has never seen her hit sitcom FRIENDS. Whoever that lucky man may be, we just hope that he takes care of America's darling.
Kourtney Kardashian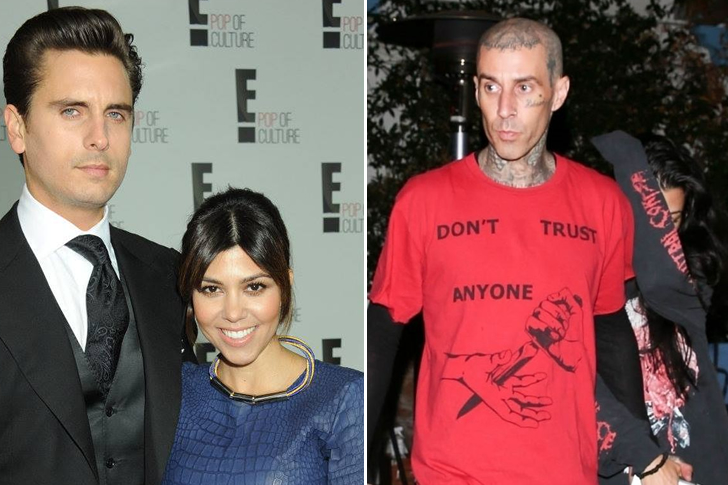 Suppose you've been keeping up with the celebrity family, the Kardashians. In that case, you'd know that the eldest of the sisterhood is currently head-over-heels in love with American musician Travis Barker.
However, before Kourtney Kardashian found love in the arms of the Blink-182 drummer, she was in a long-term on and off relationship with New York City socialite Scott Disick. Their relationship goes way back to 2005 when they met at a house party hosted by the famous Joe Francis. The couple had several ups and downs throughout their 10-year-long relationship, but they've also welcomed three children together, Mason, Penelope, and Reign. The couple initially made headlines with their relationship, but after punctuating their time together, they finally stopped their relationship in 2015. Since then, Kourtney and Scott co-parented their kids while building their investments. Kourtney spent some time being a single mom but is now in a happy and committed relationship with Travis Barker, whom she met in the early 2000s.
Emma Roberts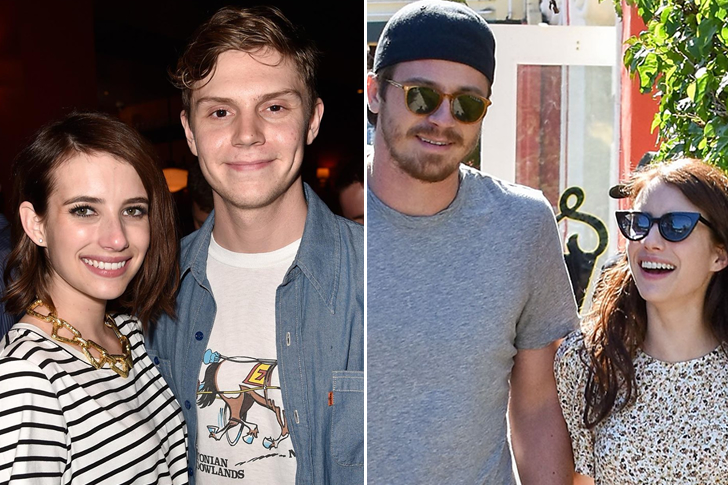 Emma Roberts has enjoyed a colorful career for the past 20 years, and the same scenario happened to her romantic life.
The list of people she's dated isn't quite as long as her acting credits, but her love life was still full of exciting moments. One of her most famous relationships would be her relationship with American actor Evan Peters. Emma met and started dating Evan back in 2012 after working with him on Adult World. The two dated for the next seven years before calling it quits in 2019. That same year, the news came out that Emma was in a relationship with fellow actor Garrett Hedlund. One year after confirming their fling, Garrett and Emma welcomed their first child. The new couple has been relatively private about their family affairs, but we sure hope that the new parents are doing well.
Ian Somerhalder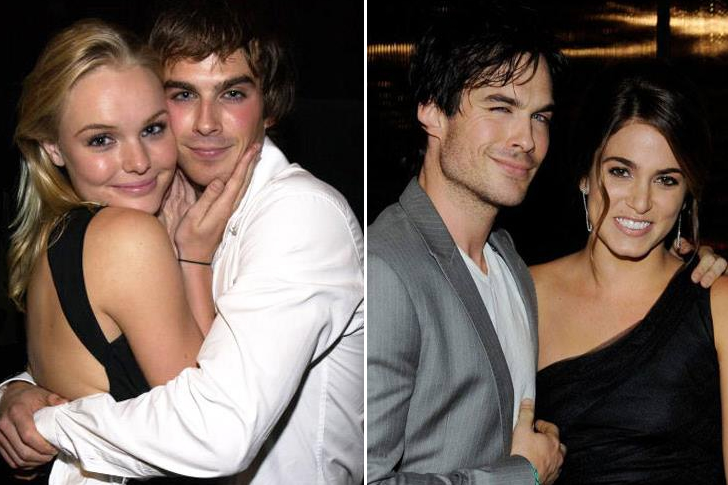 Ian Somerhalder has crawled his way up into our hearts throughout his Vampire Diaries days, but only a few select women have managed to capture his attention.
While his previous relationship with his TVD co-star earns the credit for being his most famous ex, Ian has a few more notable figures in the past. One of them is Superman Returns actress Kate Bosworth. Believe it or not, Ian and Kate were an it-couple back when they dated in 2002. However, the two only dated for a few months before ending their relationship. Today, both Kate and Ian are living happy lives. Ian, in particular, has had a couple of relationships following his split with Kate until he met and married Twilight actress Nikki Reed. The two have been officially sealed together since 2015 and have one child together. It's safe to say that their relationship is still going strong.
Nina Dobrev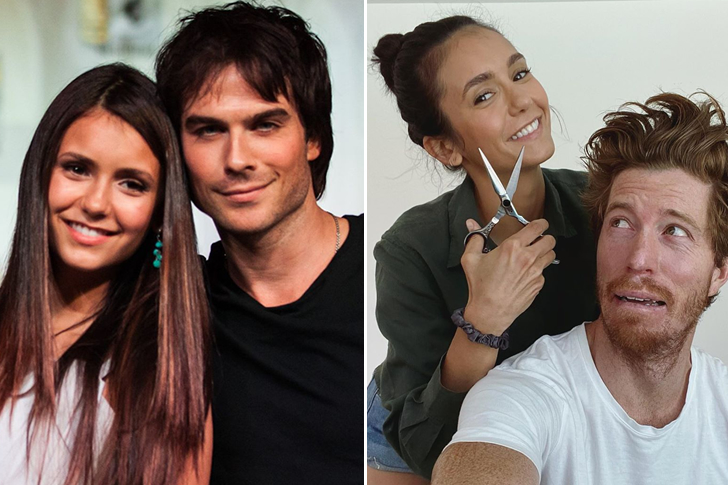 Canadian actress Nina Dobrev rose to international stardom thanks to her fan-favorite TV show, The Vampire Diaries. Besides her role as Helena, Nina is also known for her romantic relationships.
Her past relationship with co-star Ian Somerhalder is perhaps her most famous one, but Nina also got involved with other striking men like Derek Hough. They met through Nina's best friend Julianne Hough, Derek's younger sister. Sadly, after only six weeks of dating, Nina and Derek decided that it was the end of their relationship. According to sources close to the two, their relationship was never serious, and that they were only trying out the waters to see if they would work out. Currently, the actress is in a serious relationship with snowboarder Shaun White. The couple only became "Instagram official" in March of this year, but it seems like they are in it for the long run. Shaun has even posted a couple of sweet pictures giving credit to Nina for being in his life.
Ashton Kutcher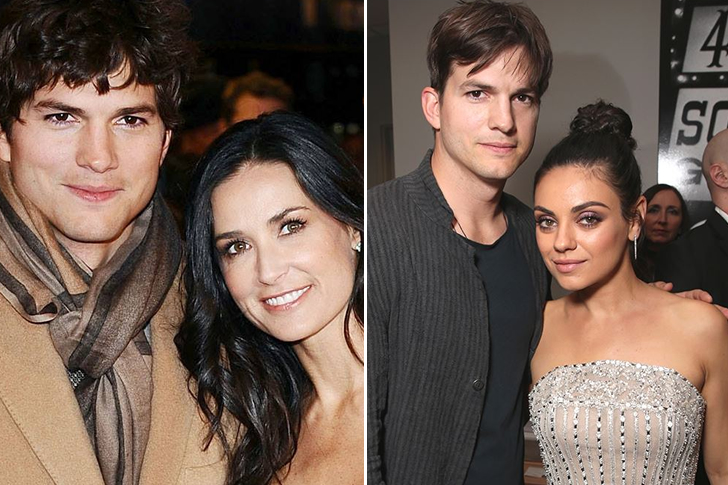 One of Ashton Kutcher's well-known relationships is his past romance with Ghost actress Demi Moore. The two made headlines with their relationship due to their age gap of 15 years. Anyway, the actors got married. They were dating for two years before exchanging vows in 2005. Seven years into their union, they called their lawyers to file for their separation.
In January 2012, Kutcher reconnected with his That '70s Show co-star Mila Kunis during the 69th Golden Globe Awards. Two years later, the No Strings Attached actor popped the question, and a few months later, the pair revealed to the public that they were expecting their first child. After being co-stars, friends, lovers, and parents, Kutcher and Kunis finally became husband and wife on July 4, 2015. The celebrity couple welcomed baby number two in 2016 and has since enjoyed their happy marriage.
Brad Pitt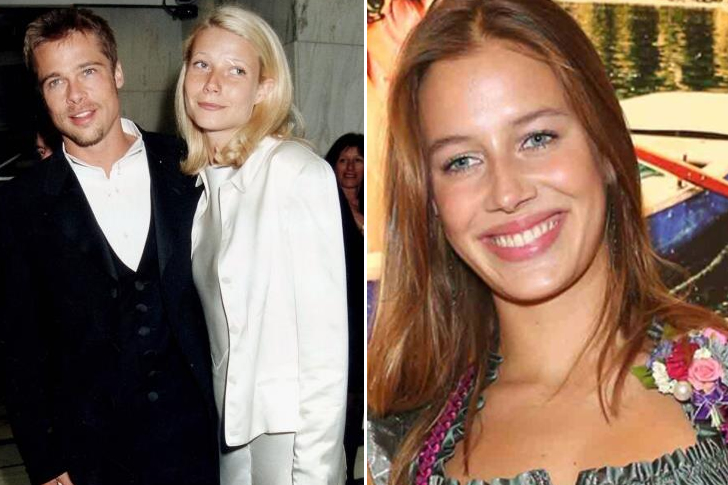 Brad Pitt's long-term relationship with Gwyneth Paltrow transitioned into his marriage to Friends star Jennifer Aniston, with whom he was with from 1998 until 2004. The two actors first met when their talent agents set them up on a blind date. Sadly, their Hollywood fairytale did not last. Pitt moved on with his Mr. & Mrs. Smith co-star Angelina Jolie. Following a two-year engagement, they finally wed in 2014. Jolie shocked the world when the media saw reports of attorneys filing for her and Pitt's separation in 2016.
Since their split, the award-winning actor was momentarily linked to other famous personalities, although he hasn't confirmed any rumors. While fans are still hoping that he and Aniston would rekindle their romance, Pitt surprised many when he began dating German model Nicole Poturalski in August 2020. The pair have kept a low profile ever since they saw media reports during a vacation at the actor's chateau in France.
Hilary Duff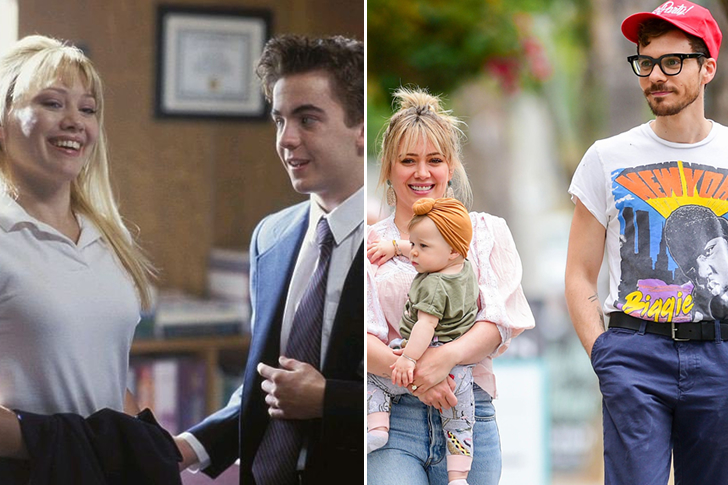 Hilary Duff isn't shy about revealing many things concerning her personal life. For one, she was seen dating actor Frankie Muniz in the early 2000s. She was also spotted with Good Charlotte member Joel Madden when she was just sixteen. However, the former Disney Channel starlet started a serious relationship in 2007 with hockey player Mike Comrie to the degree that they made it to the wedding aisle in 2010.
After four years of union and welcoming a child, Luca, the two decided to go on separate ways. Duff hit it off with singer Matthew Koma the following year. They met while working together on her album titled Breathe In. Breathe Out. In March 2017, they briefly split only to get back together in October. Duff and Koma tied the knot on December 21, 2019, and welcomed a daughter together.
Aaron Carter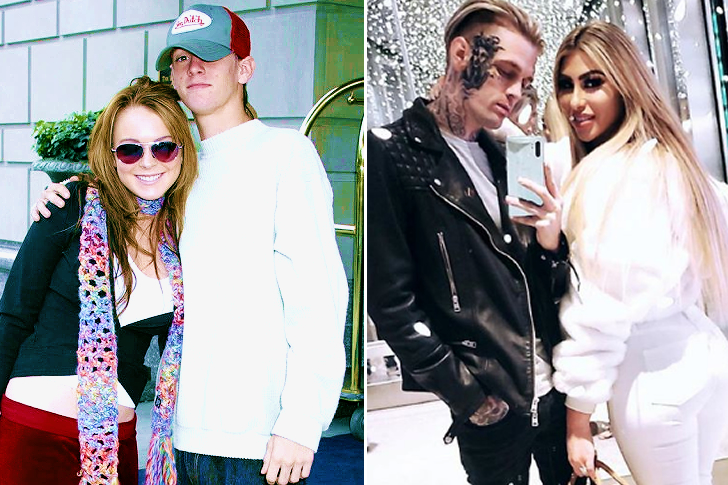 You may know Aaron Carter for his music career and the famous younger Carter alongside Backstreet Boys' Nick Carter. In recent times, however, he has been the center of attention for his rather extensive romantic life. He was involved with Lizzie McGuire star Hilary Duff, Freaky Friday actress Lindsay Lohan, and Los Angeles-based artist Lina Valentina, to name a few.
Currently, the flooring pop star is engaged to Melanie Martin. The news of their engagement saw a public reveal via a YouTube live stream. They went through a brief separation throughout their relationship, but now, they seem happy that they're in each others' lives once again. Since first making their relationship public in 2020, it appears that 2021 is an excellent year for them. We're not sure when they'd tie the knot, but we're excited to see what the future holds for this cute couple.
Gwyneth Paltrow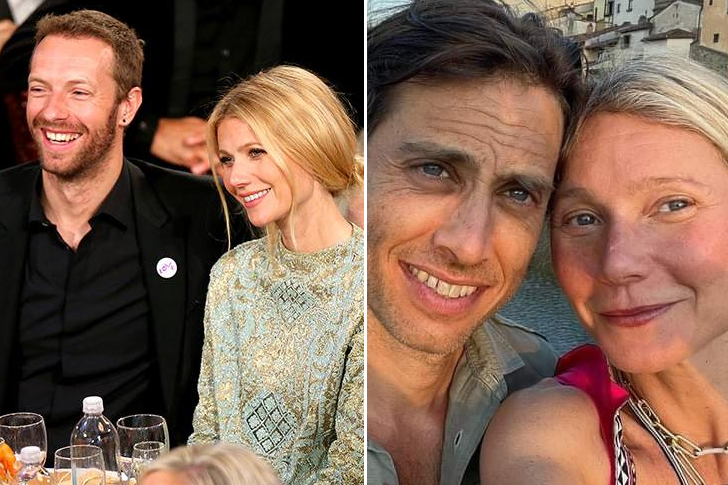 Out of all the many celebrity relationships we're familiar with, and we thought Gwyneth Paltrow and Chris Martin's marriage would last. The two appeared to have the solid foundation needed for a lifelong union. Sadly, despite their efforts, their romance ultimately didn't work out. Looking back, the Goop founder revealed in an interview that she initially did not want to break up with the Coldplay frontman, but they did it for the best. Paltrow and Martin married in 2003 and were together for over a decade before filing for separation in 2014.
Paltrow has since married again. She found love in producer Brad Falchuk, whom she met on the set of Glee. The couple exchanged vows at the Hamptons in 2018. On the other hand, Martin has also moved forward with Fifty Shades actress Dakota Johnson, hiring a moving company in early 2021 to live together.
Justin Timberlake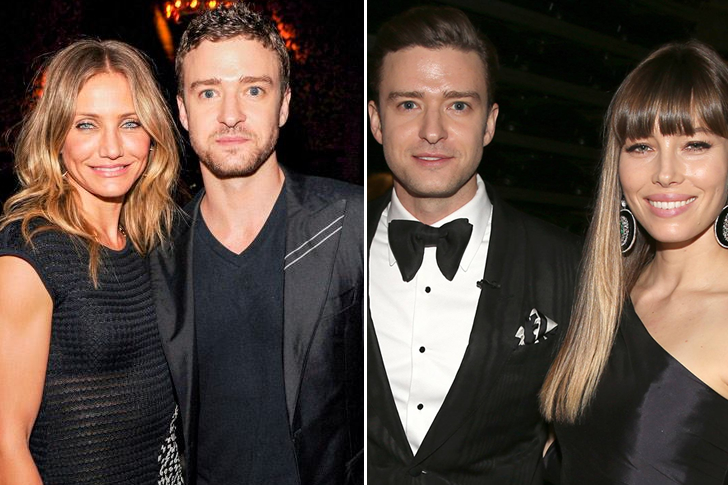 Former NSYNC frontman Justin Timberlake saw links with a slew of A-listers before finally settling down with actress Jessica Biel in 2012. The singer counts Cameron Diaz, Britney Spears, Alyssa Milano, Fergie, and more famous personalities as his exes. Throughout the years, his colorful love life made headlines. It seemed that he always had a new girlfriend back then!
It all changed when The Cry Me a River crooner met actress Jessica Biel. The lovers made their relationship public in early 2007. They dated on and off, split up in March 2011 before getting back together with the following July. They then got engaged in 2012 and gassed up their relationship after exchanging "I do's" a few months later. Today, Timberlake and Biel are doting parents to their son Silas Randall Timberlake, born in 2015. They also recently welcomed their second child, Phineas, into their growing family.
Gisele Bündchen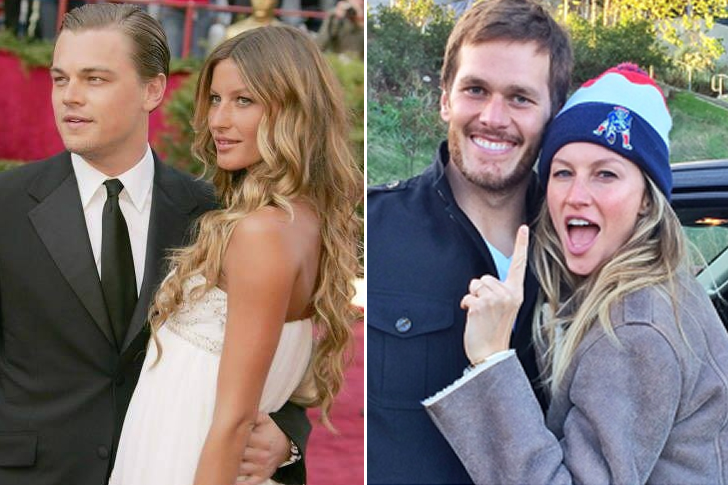 At one point, Gisele Bündchen got serious with Titanic actor Leonard DiCaprio. The celebrity pair met in 2000 and began dating almost immediately. The couple tried to keep any news about their union under the radar, but paparazzi and media still had their way. Of course, their relationship wasn't always smooth sailing as they appeared to break up several times and then get back together throughout their five-year relationship. When they finally split in 2005, they credited "conflicting schedules" as the reason for their separation.
Nevertheless, queen Bündchen found her king. After ending things with DiCaprio, her friends set her up on a blind date with the best quarterback of all time, Tom Brady. The couple walked down the aisle in February 2009 and welcomed two children together. Bündchen also became a stepmom to John Edward Thomas, Brady's son with his ex, Bridget Moynahan.
Britney Spears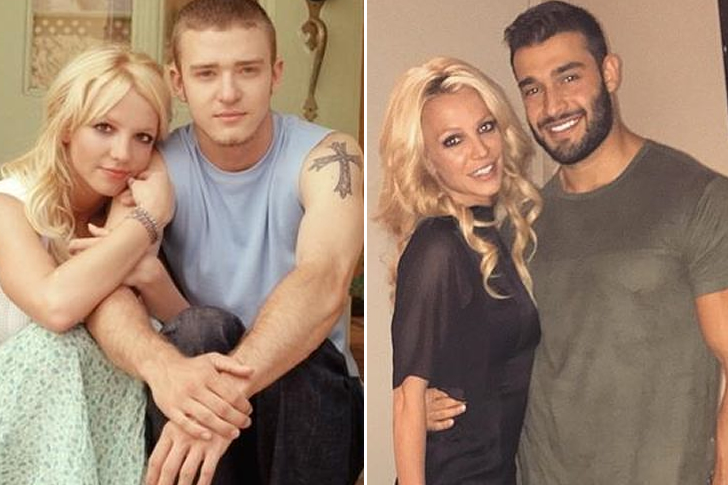 When you're as legendary in the entertainment scene like Britney Spears, it's hard to keep your relationships under wraps. The Princess of Pop has had her fair share of famous lovers. Well, do the names Fred Durst, Justin Timberlake, and Kevin Federline ring a bell? Speaking of the latter, Spears was married to the backup dancer from 2004 to 2007. As her career began to take its toll, she and Federline also pulled the electricity plug on their marriage.
Luckily, the Lucky hitmaker found another chance in love when she met personal trainer-turned-actor Sam Asghari in October 2016. She appeared within the music video for her song Slumber Party. After nearly four years of dating, the celebrity couple's relationship is still going strong. We're unsure whether they have plans to get married anytime soon, but sources say the idea is possible!
Nicole Kidman
Nicole Kidman is undeniably one of Hollywood's favorite actresses, so it's not surprising that her romantic life has always been under the limelight. From her first marriage to Top Gun star Tom Cruise to the other whirlwind relationships in-between, Kidman has been an open book when it comes to her love life. She married Cruise on December 24, 1990, and adopted two kids, Isabella Jane and Connor, during their marriage. In 2001, the couple split up, crediting the pressures of their work in Hollywood as the reason for their separation.
In 2005, Kidman met Keith Urban. In an official sit-down with People magazine, the actress once discussed that she knew she would marry the musician when he surprised her with gardenias outside her house during her 38th birthday. Truly indeed, the happy couple wed on June 25, 2006, in Kidman's native Australia.
Ryan Gosling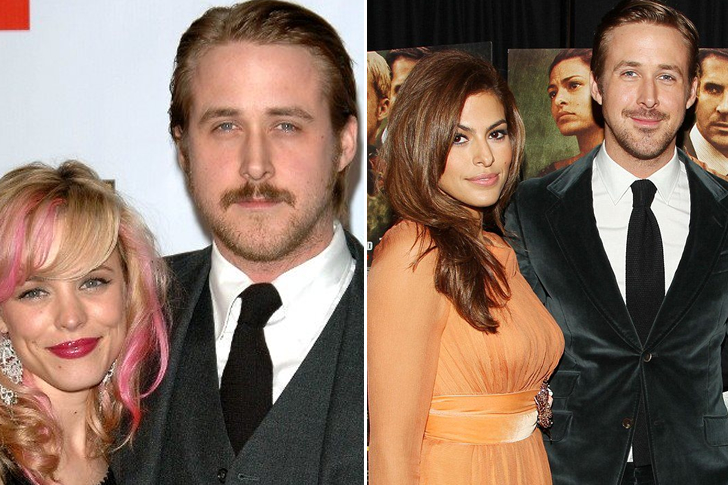 Ryan Gosling rose to fame with acting credits in films such as The Slaughter Rule, Murder by Numbers, La La Land, and The Notebook. Since the 2000s, Ryan has been a staple in the movie industry and has appeared in plenty of critically acclaimed movies. With that said, being in the spotlight means that his relationships are in the spotlight as well. Some of his most well-known relationships are with Rachel McAdams, Sandra Bullock, and Blake Lively.
However, the luckiest of them is actress Eva Mendes, whom the actor first met while filming the 2011 hit movie The Place Beyond the Pines. While courting her, Gosling reportedly took the Ghost Rider star on a date to Disneyland, and the rest is history. Since then, the celebrity couple has welcomed two beautiful daughters and kept their ongoing relationship ten years strong. Indeed, Ryan and his family will definitely stay under observation by media sources.
Kristen Stewart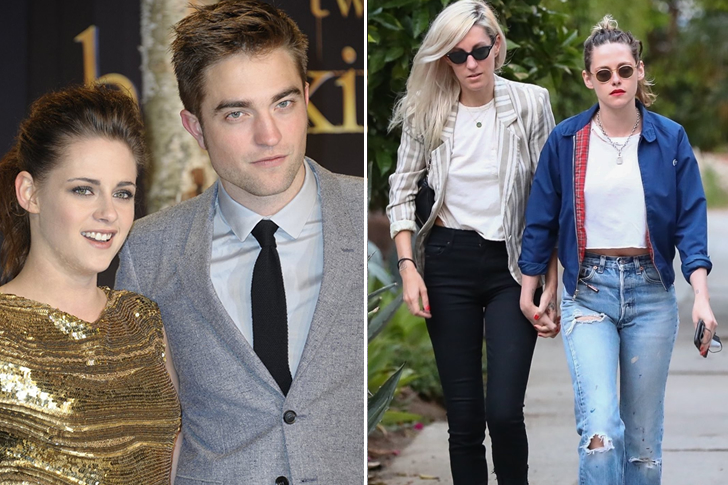 Throughout the years, actress Kristen Stewart has had several Hollywood romances. She has earned a degree of notoriety for breaking hearts back to her career's peak as a Twilight star. From there, she has dated some pretty high-profile personalities. Of course, Robert Pattinson tops the list of K-Stew's most famous exes. The two dated in 2009 while working together on Twilight. They initially appeared inseparable until Stewart's fling with director Rupert Sanders began.
2014 was the year that marked the actress's openness in her identity. She dated Alicia Cargile, Stella Maxwell, and Sara Dinkin, to name a few. In August 2019, she stirred up a new romance with screenwriter Dylan Meyer. Since then, Stewart has always been vocal about the possibility of her proposing to Meyer. Well, it's for us to find out whether the screenwriter is finally "the one" for her.
Robert Downey Jr.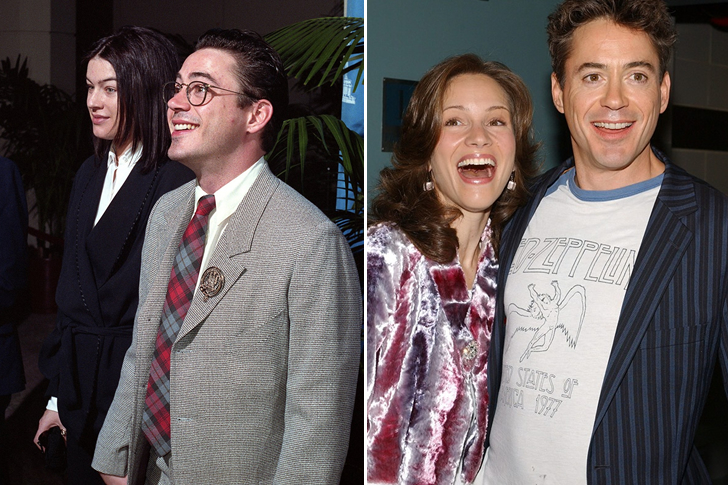 Today, Robert Downey Jr. is internationally known as the face behind Iron Man. He is happily married to Susan Downey, whom he began dating in 2005. Since then, the two boast one of the highly desirable Hollywood relationships. Their romance of 15 years and counting is already considered an accomplishment in Tinseltown, where relationships are often fickle and fleeting. However, before settling down with Mrs. Downey, RDJ dated some famous women.
From 1992 to 2004, the Iron Man star dated singer-songwriter and actress Deborah Falconer, and while various factors led to their split, the couple was together through the end of Downey's most difficult years. Another famous actress he dated was Sarah Jessica Parker, and their flame began and ended in the '80s. Both are now leading successful lives and happy marriages, but the moment they had together was reportedly beautiful to some degree.
Jessica Biel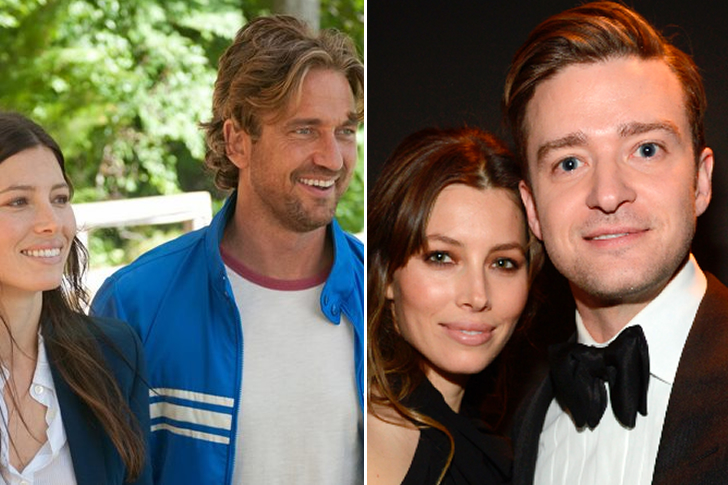 Who has Jessica Biel dated in the past, you ask? Well, although the actress has not dated too many people publicly, she has an impressive list of boyfriends she has gone out with, making women jealous to a considerable degree. Her past relationships include Gerard Butler, Chris Evans, and Derek Jeter. Since 2012, however, Biel has been off the market. She is married to another ultra-handsome guy, Justin Timberlake.
Biel began dating the NSYNC frontman in 2007. The duo reportedly dated on-and-off before exchanging wedding vows in 2012. They welcomed a son together named Silas Randall in 2015. In mid-2020, media sources reported that the celebrity pair welcomed their second child, Phineas, after a top-secret pregnancy. Today, the couple has been going strong for more than 13 years now, and they seem to be more in love with each other by the day.
Jennifer Lopez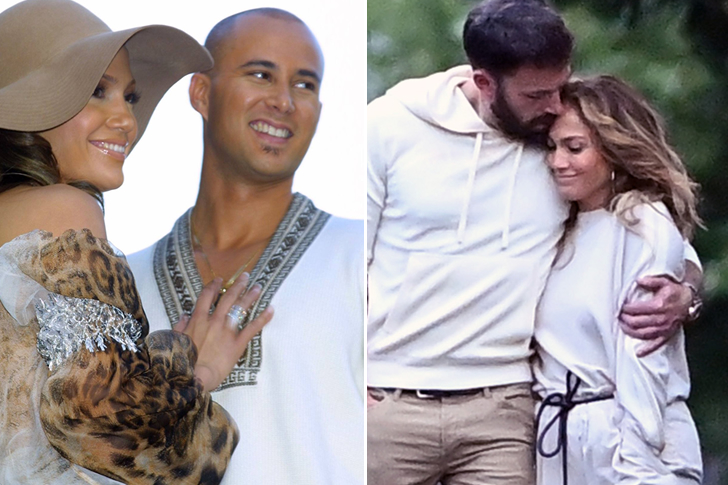 Jennifer Lopez previously became famous for having links with several high-profile romances, and many of them did not result in a joyous ever after. The Love Don't Cost A Thing songstress has been married three times, and since then, she has kept it real about her search in finding everlasting love. Lopez was previously married to Marc Anthony, Ojani Noa, and Cris Judd. She was also engaged to Gone Girl star Ben Affleck from 2002 to 2004 and baseball player Alex Rodriguez in 2019.
In March 2021, she and Rodriguez called off their two-year engagement and said in a statement that they were "working through some things." The following month, Lopez and Affleck surprisingly reunited. They were spotted together at her Los Angeles home and even during their weeklong vacation to Montana. Reports also reveal that they might hire a moving company soon with their new plans of living together.
Chris Evans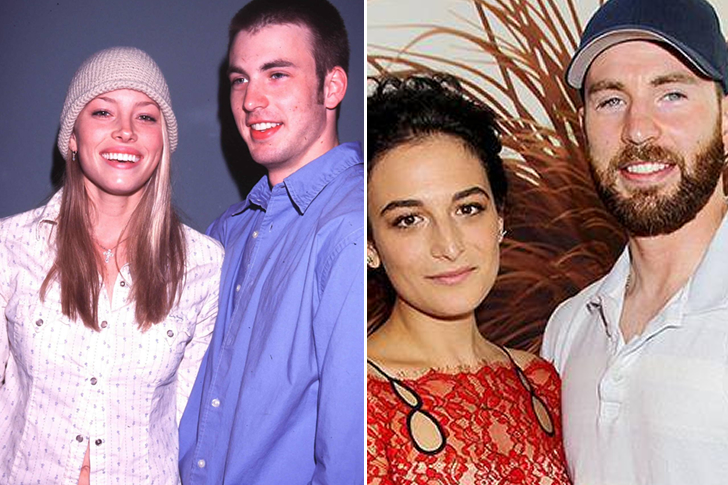 Chris Evans has been through a rollercoaster ride when it comes to his dating life. Still, he is holding out hope that he'll find his perfect match someday soon. The Captain America actor's love life has captured fans since his high-profile romance with actress Jessica Biel. The former lovers started dating in the early 2000s and worked together in two movie investments. Sadly, the pair called it quits in 2006.
After his breakup with Biel, Evans briefly dated up-and-coming actresses such as Minka Kelly and Dianna Agron. He then began a long-term relationship with his Gifted co-star, Jenny Slate, in 2016. They broke up in March 2018, but they remain good friends. As for his current relationship status, media sources released stories of Evan dating a non-famous woman. While the actor hasn't commented on the news yet, it's only a matter of time before he reveals who she is!
John Krasinski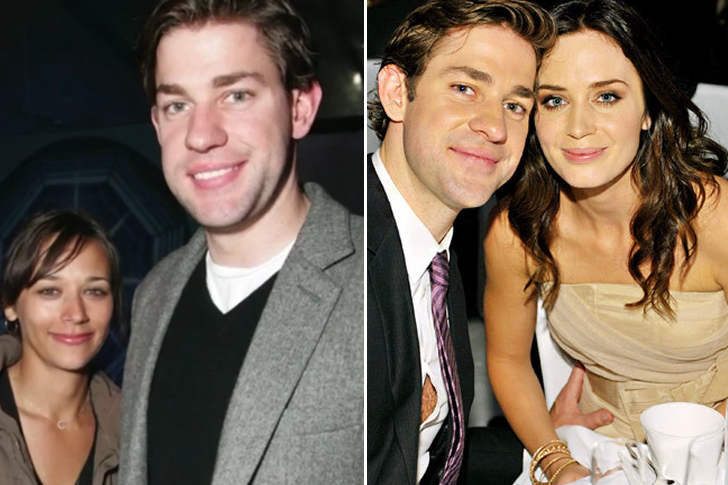 Before John Krasinski and Rashida Jones became an on-screen couple in The Office, they were already an item. The two dated in real life before Jones joined the hit TV series. According to reports, their romance already ended even before Jones auditioned for the role of Karen, the other woman in Jim (Krasinski) and Pam's (Jenna Fischer) life. Anyhow, despite their breakup, Jones gives all credits to Krasinski for remaining to be his number one cheerleader back then.
Now, Jones has been in a relationship with Ezra Koenig since 2015, while Krasinski is married to Emily Blunt. Krasinski and Blunt are Hollywood's power couple—married for over a decade and had been together for about 13 years. They now share two kids, Hazel and Violet Krasinski, collaborating in front and behind the camera. Krasinki and Blunt's movie franchise, A Quiet Place, has experienced enormous success as of late.
George Clooney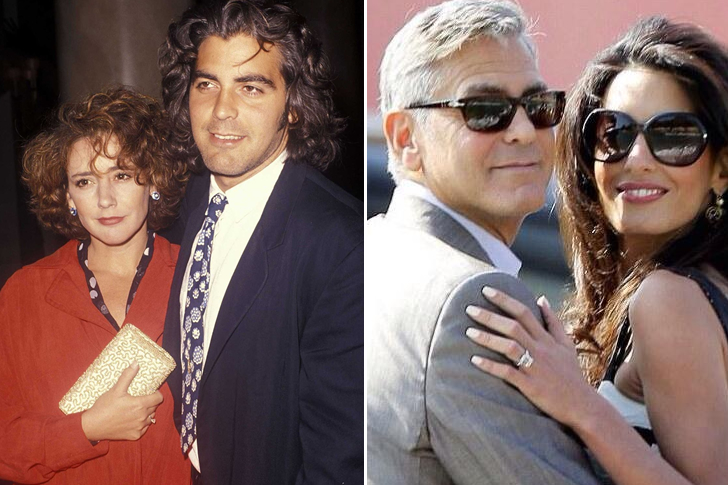 George Clooney has been married twice, and his first wife was the fellow actress Talia Balsam. The two got married in 1989, and after just three years of marriage, they decided to part ways. The actor went on to have high-profile romances with different celebrities, like Lisa Snowdon, Sarah Larson, and more, but it was with Amal Clooney's lawyer that he found love.
Although George already saw himself as a bachelor forever, everything changed when he met Amal. Thanks to a friend who introduced them to each other, the sweetest couple on earth were born. George and Amal sealed the love deal in 2014. After three years, they welcomed their twins, Alexander and Ella Clooney. As one of the most reputable couples in Hollywood, many are trying to break their relationship. However, it looks like nothing can fall them apart. Amal and George have been married for seven years.
Kirsten Dunst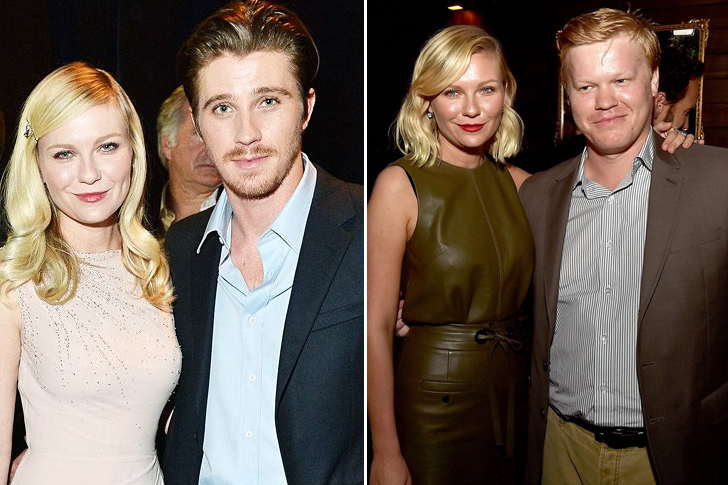 Before Kirsten Dunst had a romance with Jesse Plemons, she was in a relationship with Garrett Hedlund. Dunst and Hedlund met on the film set of Jack Kerouac's movie On the Road in 2011. From there, they started dating, and their first one was unforgettable. They went on a canoe ride, and everything turned into a disaster when they fell out and had to swim back in dirty golf-pond water. Everyone thought they would be together forever then until they surprised their fans with the news of their breakup after their four-year relationship.
Now, they each have their respective relationships. Hedlund is in a two-year relationship with Emma Roberts, while Dunst had an engagement with Plemons for four years. They now have a child named Ennis Howard Plemons and are now expecting their second baby. Plemons and Dunst have been known for being very privy about their romance to an incredible degree.
Heidi Klum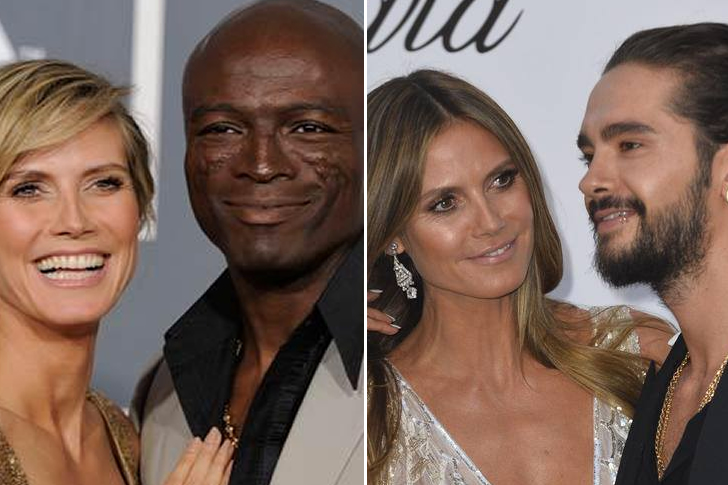 Heidi Klum's most famous relationship is with the singer Seal. They started dating in 2004 and got married in 2005. The two went on to have three kids, Henry, Johan, and Lou Samuel. Seal showed how deeply in love he was with Klum when he adopted her daughter, Leni, and made the kid's surname Samuel. The model even credits her then-husband as Leni's father. However, despite renewing their vows, their romance went downward spiral and ended with a separation.
Though Klum had been into different relationships since then, she now settled with Tom Kaulitz. The two made their romance public in 2018. They even showed their love to their fans in a series of photos on Instagram. As the couple could not get enough of each other, the Tokio Hotel guitarist finally asked her hand for marriage after less than a year of dating. Klum and Kaulitz officially exchanged I Dos in 2019.
Renée Zellweger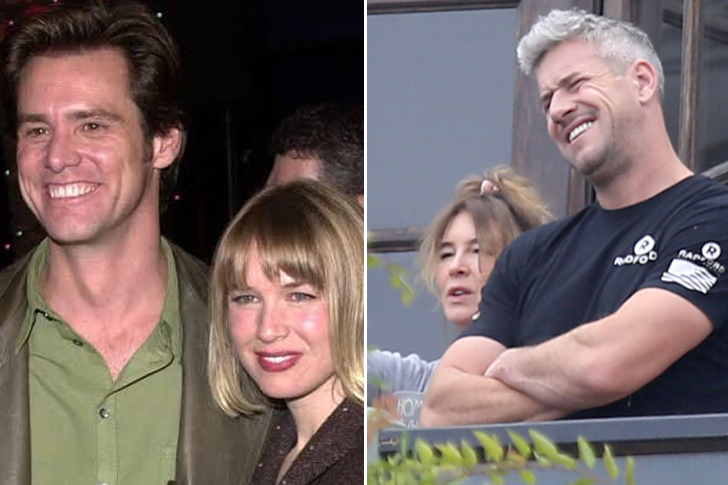 Renée Zellweger gets credits for being one of the A-list stars in the industry, so she has had high-profile relationships throughout her career. She used to date Jim Carrey, Bradley Cooper, and her latest was Doyle Bramhall II before she started to have a romance with her current boyfriend, Ant Anstead.
Zellweger's relationship with Bramhall was the most extended public romance that she had. They started dating in 2012, though they had already known each other since the '80s. They broke up in 2019. Now, news emerged Zellweger and Anstead are now a thing. How did their romance begin? Their love might have brewed when they worked together on the set of Anstead's upcoming Discovery+ series Celebrity IOU: Joyride. According to reports, Anstead once gain feels excited about life after being together with Zellweger. He is also looking forward to the things coming their way.
Ashley Benson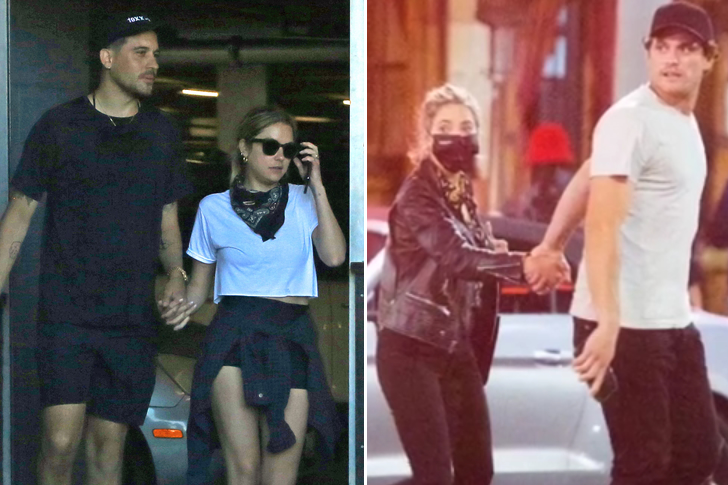 Ashley Benson has found a new love in a mysterious guy she is with. The new couple displayed major PDA when they went out and about with a couple of friends. The guy is all over the 31-year-old actress, giving her sweet little kisses now and then. Later, the two go to a restaurant to enjoy some dinner.
Benson and G-Eazy officially called it quits after less than a year of on-and-off romance. The ex-pair had now patched things up between them and was moving forward to continue their lives. Rumors have it Benson is going out with Nicola Peltz's brother, Will Peltz, though it is clear as day that they are only friends who love to hang out together. Alternatively, G-Eazy allegedly dates Josie Canseco after seeing reports of being together in an intimate and cozy moment in Hollywood Hills. It looks like there will be various credit card swipes happening in this getting-to-know-each-other stage.
Carrie Underwood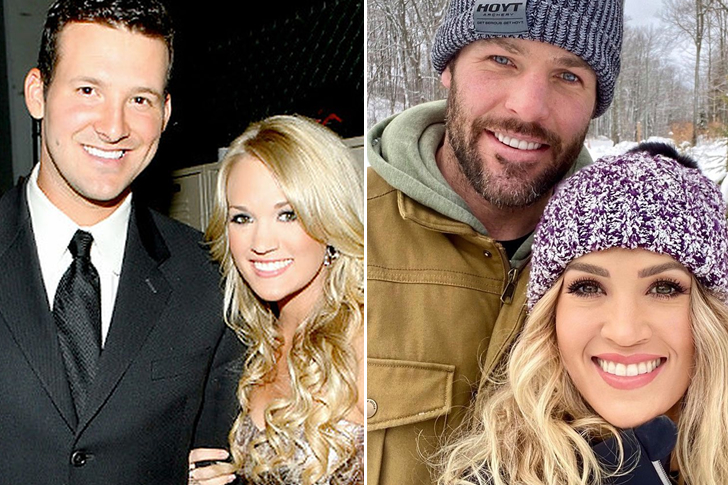 Carrie Underwood had been in several relationships before she met her now-husband, Mike Fisher. She used to date the NFL quarterback Tony Romo in 2007, and it looked like things did not end well for the two. When the American Idol Season 4 received the question if the song Cowboy Casanova was about Romo, she vehemently refused and said she would never give him that credit. Underwood continued she would never immortalize the guy who did her wrong and added that Romo was all about football and there was no way he would sacrifice his sport.
Anyhow, let bygones be bygones as they are now living satisfying lives of their own. Underwood and Fisher are now celebrating 11 years of marriage. Despite their lengthy romance, the couple is still looking forward to more years together. Underwood and Fisher now share two kids, Isaiah Michael, and Jacob Bryan Fisher.
Bella Hadid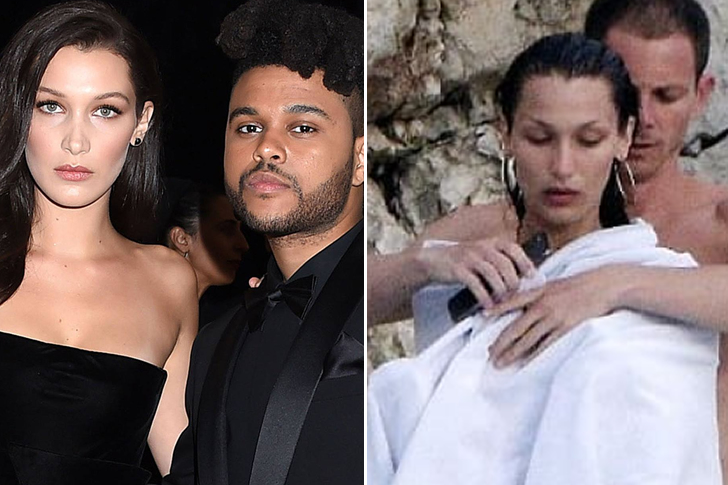 Bella Hadid and The Weeknd had an incredible degree of public romance before. They were the talk of the town and even tried if their failed romance would work the second time around but to no avail. They started dating in 2015, and the media often saw reports of them hanging out together and attending different events. Later that year, they went on a break in 2017 after The Weeknd saw media coverage of him kissing Selena Gomez. However, after breaking up with Selena, The Weeknd took another shot at love and rekindled his romance with Hadid in 2018. However, the brief union also ended with a split.
Now, Hadid is dating the art director Marc Kalman. Although they just recently made their romance public, it was reportedly not new. A source revealed they had been secretly dating for a year now, sneaking around town to keep their relationship out of the public's eye.
Ben Affleck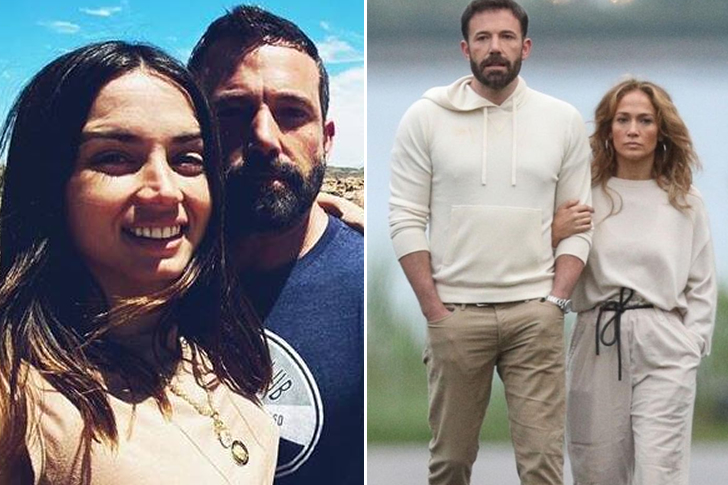 Ben Affleck and Ana de Armas made many people fall in love with their degree of sweetness together when they were still a thing. They could be regularly walking around town, laughing and smiling at each other, but everything ended when they broke up in January 2021. Nobody saw that coming, but nobody expected Affleck's next romance either.
Everyone was surprised when the media reported Afleck with his ex-fiancé, Jennifer Lopez. The two rekindled their romance after they called off their engagement in 2004. At the current state of their relationship, the couple is now ready to make a significant investment as they plan to take their renewed love to another level. Affleck and Lopez allegedly plan to get a house together and live under one roof. It will be a blended family for the pair as Affleck has three kids with his ex-wife Jennifer Garner, while Lopez has twins with Marc Anthony.
Drake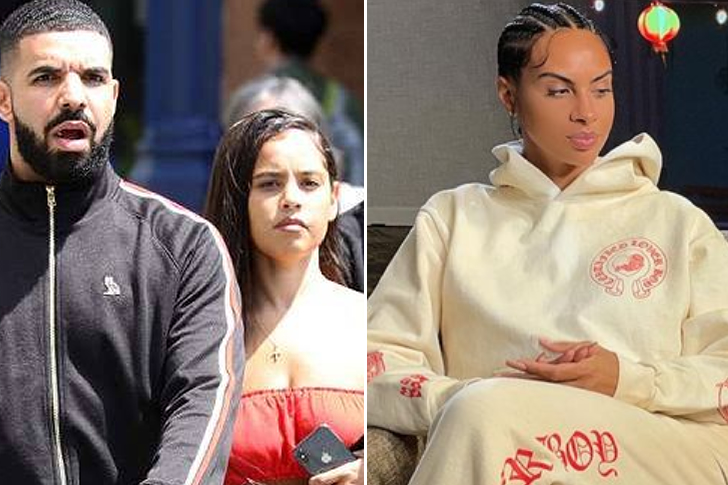 Malaika Terry saw rumors of being the girlfriend of the famed rapper Drake after they met on the set of his MV for "Hot Line Bling." Though no one admitted to their romance, it looked like fans knew that they were more than just friends.
Anyhow, as the news about them died down, new reports revealed Drake is now dating the social media influencer, Johann Leia. In fact, there are claims that they have been together for several months now as Drake is coaching her son, Amari Bailey, whom she shares with former NFL player Aaron Baile. The kid is preparing to join UCLA in 2022. Amari is now playing for Sierra Canyon High, where Drake saw reports of him with Leia and Michael B. Jordan. The alleged couple also received media coverage of them together enjoying dinner. To add fuel to the fire, Leia even danced in a song by Drake on TikTok, though she did not give him any credits.
Camila Mendes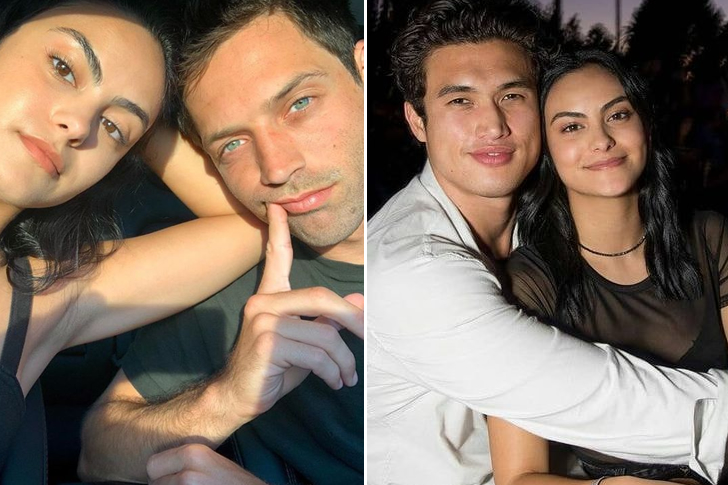 Camila Mendes seems to have a whirlwind romance. After she got into a relationship with Charles Melton in 2018, the two parted ways in 2019 after celebrating their first anniversary. After just a year, rumors started swirling that the actress was dating the photographer Grayson Vaughn. The media also caught them enjoying a shopping trip together in Italy during Milan Fashion Week. After a while, Mendes deleted all of their photos on Instagram, which may mean they have now called it quits.
A couple of months after, news emerged Mendes and her fellow Riverdale star Melton are back together. The media saw her going out for dinner with Cole Sprouse, which sparked information about their rekindled romance. The two reportedly left together, riding the same car. Credits to their friends, they allegedly have something to do with Mendes and Melton's renewed love.
Dwayne Johnson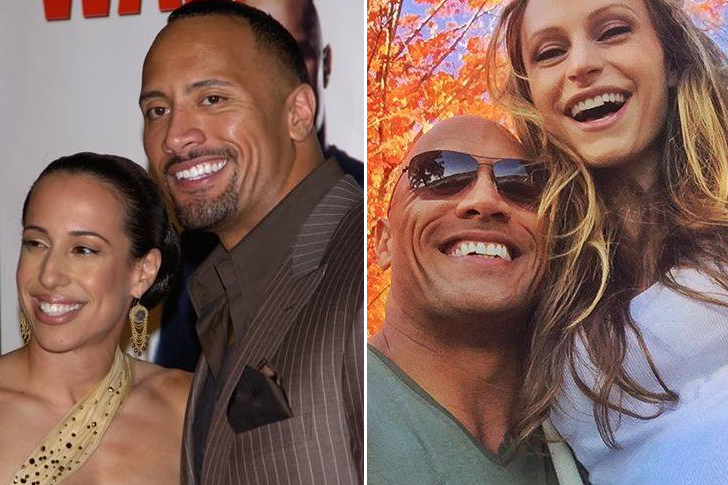 Before Dwayne Johnson found himself lucky to find the love of his life in Lauren Hashian, he once worked with his lawyers to get a legal separation from his ex-wife Dany Garcia. Though they went through many processes to be legally single again, Garcia and Johnson remain friends. They are still working together, doing business with one another. Anyhow, they have one daughter, Simone Garcia Johnson, who they need to co-parent.
When their romance ended, Johnson found love again in Hashian. Everything was history after they met in 2006, though they did not start dating until 2007. After 12 years of being together, Johnson and Hashian finally tied the knot. They now share two kids, Jasmine and Tiana Johnson, and they are every inch a happy family. Also known as The Rock, he even proudly shares that he and Hashian have "the greatest relationship."
Olivia Rodrigo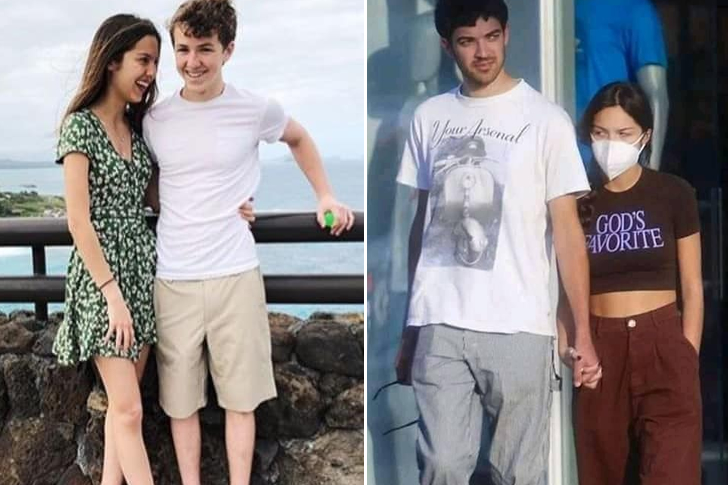 Credits to the success of her hit song Drivers License, Olivia Rodrigo is becoming a household name. She may only be a teenager, but the singer is already going places—not to mention having a colorful love life. She dated her fellow Disney star Ethan Wacker after working together on a Disney Channel show. Though it was in 2016 when they first met, everything turned romantic in 2018. They went on a holiday together and took their romance public after six months. Anyhow, after less than a year, they called it quits.
Rodrigo is now reportedly dating the producer Adam Faze. Though they are yet to address their romance, they seem to confirm they are a thing after attending the Space Jam 2 premiere party together. At one point, Rodrigo even introduces Faze as her boyfriend. As proof of their relationship, the media even released reports of them holding hands and looking very close to each other.
Cole Sprouse

Many had shipped for Cole Sprouse and Lili Reinhart's romance ever since their show, Riverdale, started in 2017. Though they had been a thing for three years, their romance was constantly on and off. Come 2020, and the couple permanently put an end to their relationship. Sadly, despite the degree of sweetness of their on-screen characters as Jughead and Betty, it was not the same thing in real life.
As they have both moved on, Sprouse has now found somebody new. He is now reportedly dating the model Ari Fournier. However, they are yet to confirm anything between them. Moreover, they often received media footage of spending time with each other, and paparazzi photos never lie. Sprouse was privy about his relationships as he and Reinhart took two years before making their romance public. With that, it might also take Sprouse and Fournier a lot of time before they put their relationship under the spotlight.
Jason Sudeikis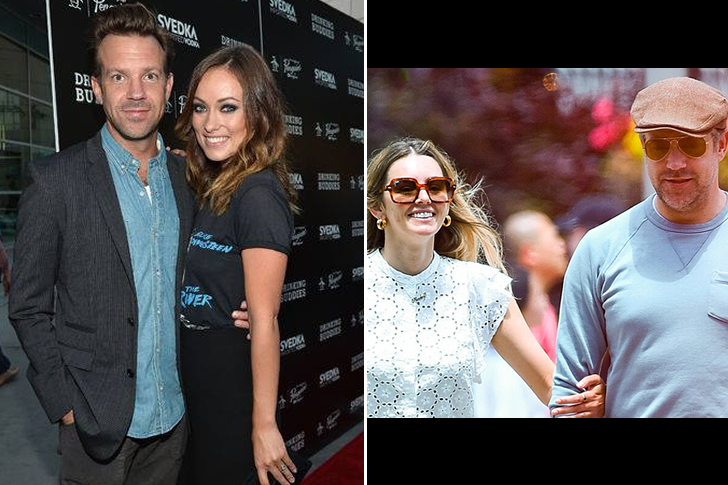 Nobody thought Jason Sudeikis and Olivia Wilde's romance would end up after seven years. The ex-couple shares two kids, Otis and Daisy Josephine Sudeikis. Though they did not reveal the reason for their split, Sudeikis hoped the end of their romance would make sense in the future someday.
Anyhow, it looks like they have both moved on. Wilde is reportedly dating the One Direction member Harry Styles. While Sudeikis often sees reports of him staying with Keeley Hazell, the actor is yet to confirm their relationship. Moreover, their outings and major display of PDA might be enough to prove it. An insider even reveals they are dating for a little while now, though they are mostly only having fun and not getting any serious at this point. Well, feelings are an investment, and Sudeikis and Hazell are maybe taking things one day at a time.
Joey King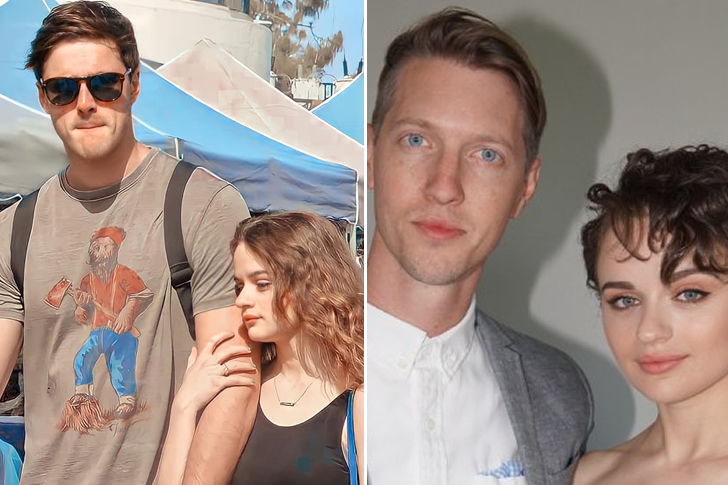 Joey King pretty much grew up under the limelight, so we've always been curious about who she has dated. Until recently, the Emmy-nominated star had only one public romance, with former co-star Jacob Elordi. In 2017, they made their on-screen romance a reality. As per Joey, it wasn't love at first sight, but there was a vibe there from the start. Jacob and Joey dated for a few years, but it was clear that they didn't see each other anymore by early 2019.
She seemed to have found love again after their breakup, and her current guy has something in common with her ex: they both met while working on set. Her new guy isn't an actor; however, he is close to the industry. Steven Piet carved a degree as a director and producer. Joey did try to keep the relationship a secret at first. She succeeded because no one knew Joey had a boyfriend until she started posting pictures on Instagram.
Ed Westwick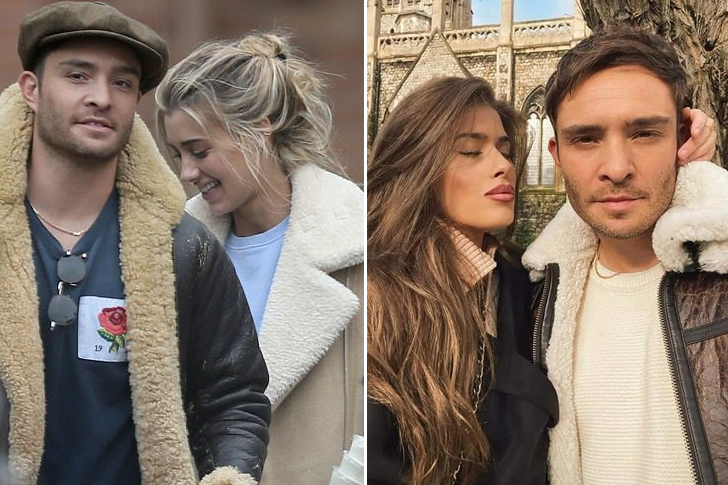 Ed Westwick has gained a certain degree of fame as Chuck Bass of Gossip Girl. For a long time, little was known about Ed's love life until he made his relationship with Jessica Serfaty public in May 2017. Serfaty finished sixth in cycle 14 of America's Next Top Model in 2010 and has appeared in several fashion, fitness, and beauty publications. Jessica also performed in the music video for Highway Don't Care. However, the couple separated in September 2018 after more than a year together.
But now, Ed appears to have found love again with Tamara Francesconi. Ed asked Tamara for a date in October 2019. She accepted, and he took her to a butterfly refuge in Mayfair before spending the rest of the day exploring London. Ed and Tamara were first seen together in public that month at Mel's Diner in West Hollywood. Even though they are ten years apart in age, his family and friends think they are a fantastic fit.
Jake Gyllenhaal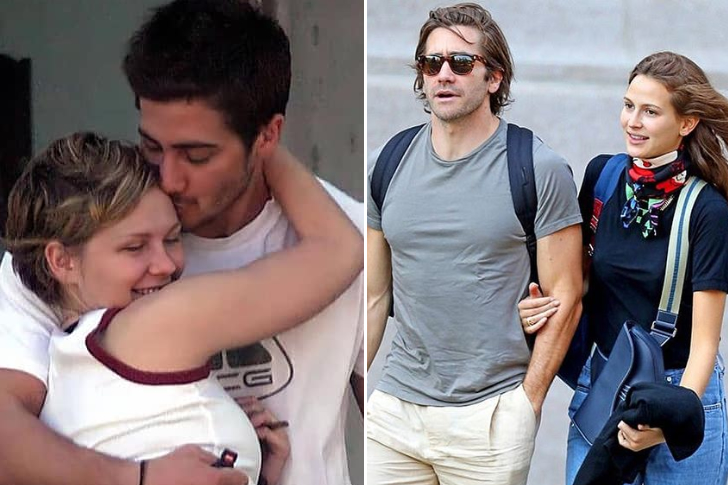 Jake Gyllenhaal rose to stardom in the late 1990s and early 2000s because of appearances in Homegrown and Donnie Darko films. Since then, Jake has remained a mainstay in the film industry, and he has dated several equally successful women throughout the years. From 2002 until 2004, he dated Kirsten Dunst, but unfortunately, their relationship did not work out. They still cross paths professionally following their breakup because both continued to string their film investments.
Gyllenhaal is said to have finally given up his heart to Jeanne Cadieu, a French fashion model. Gyllenhaal has been dating Cadieu for more than three years and has introduced her to his parents. Gyllenhaal has ascribed changes in his temperament to his partnership with Cadieu, and he has stated that he is now taking his personal life more seriously. The tearjerker seemed to be settling down.
Amanda Seyfried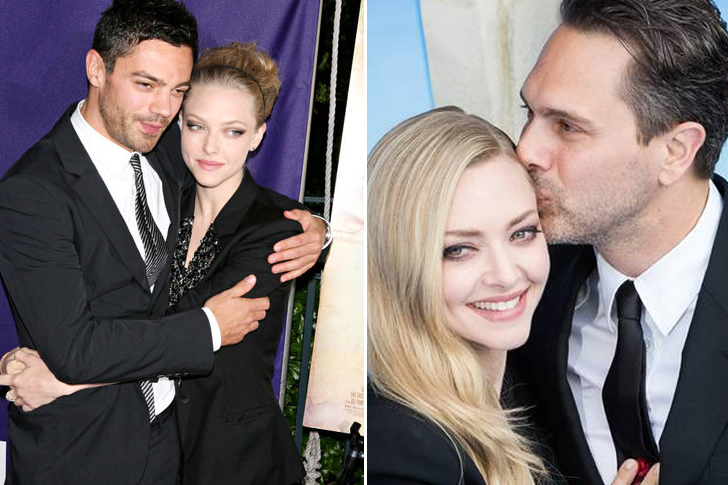 Fanatics Amanda Seyfried is most known as Sophie. For some, she began earning her degree as Lucy Montgomery but for Mamma Mia! After meeting on set for the jukebox musical romantic comedy film in 2008, Seyfried and Dominic Cooper went on to date for the next three years. They reunited when they starred in the 2018 sequel to Mamma Mia!, Here We Go Again. Meanwhile, despite acknowledging the scenario was "sensitive," Cooper said it was "wonderful to spend time" on set with Seyfried.
Following her breakup with Cooper, Seyfried began dating well-known actors. Then, in 2016, Seyfried met Thomas Sadoski while performing in the play The Way We Get By. The two began dating and later collaborated on the film The Last Word. Thomas and Amanda married two years later in March 2017 and welcomed a daughter the same month. At some point, the couple discreetly welcomed a son, which they just revealed in September 2020.
Nina Dobrev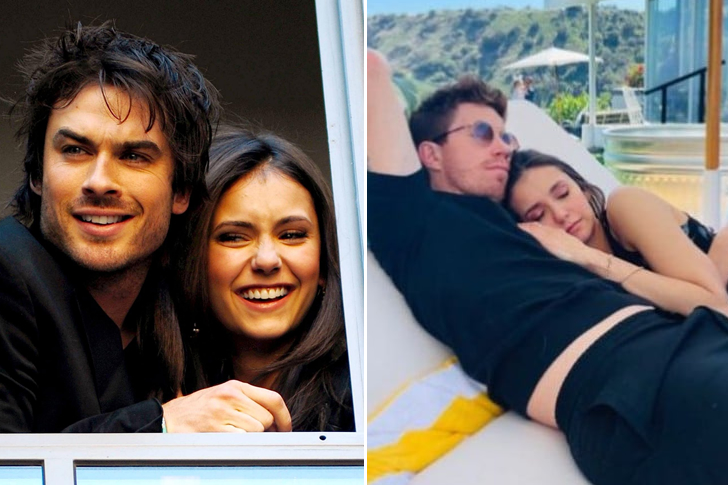 Nina Dobrev has been a recognized face since her days as Elena Gilbert on The Vampire Diaries. Dobrev has snatched the hearts of several leading men on screen, as well as a couple of her co-stars in real life. It shouldn't come as a surprise, though. The love between Nina and Ian Somerhalder blossomed on the set of The Vampire Diaries. He played the gorgeous, brooding vampire, and she played the human adolescent girl. Fans were rooting for their imaginary characters' relationship to work out on camera. Although the pair didn't work out, Ian and Nina have continued to work on their career investments.
Dobrev appears to be completely enamored with Olympic snowboarder Shaun White these days. They were photographed riding bicycles in Malibu, California, in March. But as the months passed, the two appeared to confirm their relationship when she posted a selfie of herself trimming Shaun's hair in May! They kept their followers guessing by scarcely mentioning their relationship.
Scott Disick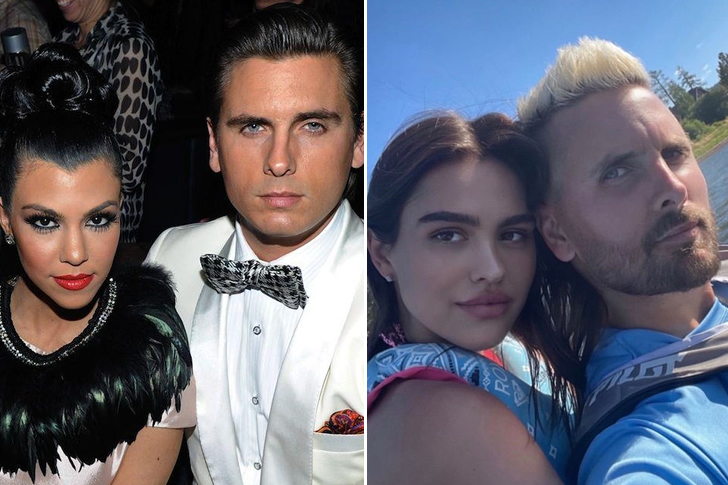 Scott Disick initially appeared on Keeping Up With The Kardashians over a decade ago as Kourtney's serious boyfriend. The series showed every turmoil of their relationship, and the two eventually became parents! Unfortunately, in 2015, Kourtney and Scott called it quits on their long-running relationship. Fans hoped that the two would work things out and eventually reunite, but it seems that their children and their investments are their top priority right now.
Since ending the romantic aspect of his relationship with Kourtney, Scott has had an exciting and well-publicized love life. Scott was often partying with Amelia Hamlin, the daughter of Harry Hamlin and Lisa Rinna. By November 2020, the couple had begun going on dinner dates and being spotted together, including romantic beach walks. But they seemed to take a significant stride forward when Scott and the 19-year-old spent New Year's Eve 2021 in Mexico together.
Sarah Jessica Parker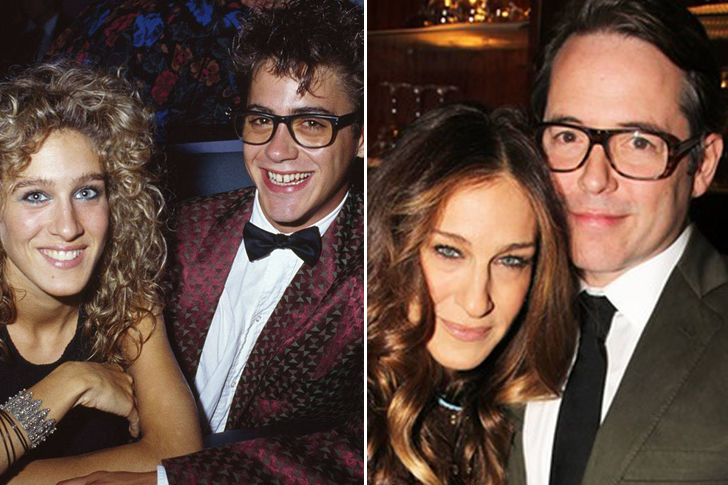 Sarah Jessica Parker resembles her most famous character, Carrie Bradshaw from Sex and the City, in real life. They've both lived in New York City for a long time, they both like high-heeled shoes, and they've both been through a lot of relationship drama. Given Parker's 23-year marriage to Matthew Broderick, that final fact may come as a surprise. They now raise their three children in New York City's Greenwich Village with the unshakable belief that their celebrity and degree will not interfere with their family life.
On the other hand, Parker had her fair share of wacky dating adventures before her happy ending. Parker was one-half of a big Hollywood "it" pair with Robert Downey Jr. in the 1980s. They met on the set of Firstborn when they were both 18, and they moved in together barely eight weeks after their first date. The couple is serious about their careers and their love, but they had to part ways after nearly eight years.
Jennifer Lawrence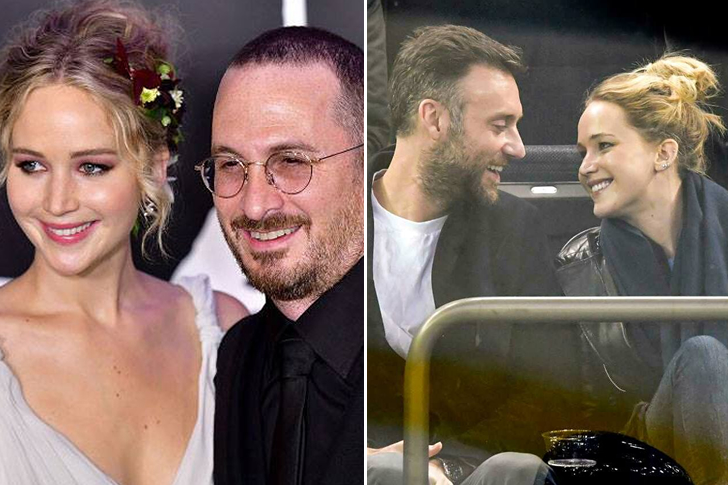 Jennifer Lawrence is one of today's most well-known actresses. From her early days in non-mainstream movies to breaking out as Katniss Everdeen, this gifted and versatile actress has slain every genre imaginable. When Lawrence was filming her role in Mother!, rumors began to link her to the director, Darren Aronofsky. They finally became a real couple after the filming wrapped. Jen and Darren dated for a year before calling it quits in October of 2017.
Lawrence hung out with a mysterious man in June 2018, which the internet later identified as Cooke Maroney, a New York City-based art gallerist. They married in a home in Rhode Island in October 2019. These two appear to be happier than ever and have had a fairy-tale ending. Although there are no baby carriages to be heard, these two are pleased with their lives in their investment homes in New York City and California.
Courteney Cox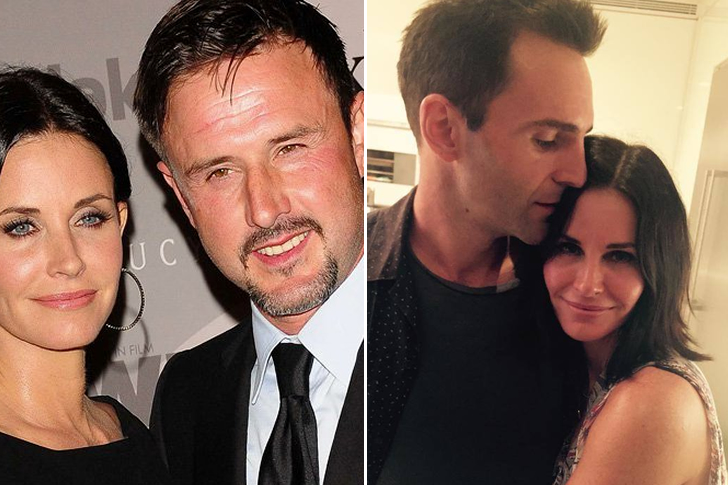 Courteney Cox's romantic past is littered with famous names and celebrities, mirroring her professional degree. After performing in the dark with Bruce Springsteen in 1984, Cox earned the role of Monica Geller on Friends in 1994, and she quickly soared to superstardom. Cox's off-screen dating life became as exciting as some of her on-screen romances as the show grew in popularity. Cox married David Arquette in 1999 after meeting on the set of Scream in 1996. The couple separated in October 2010 after more than ten years of marriage.
Courteney is not married, but she is dating Johnny McDaid, a Snow Patrol member. Courteney and Johnny have been together for seven years. During that time, the pair have lived separately, secretly got engaged, and then joyfully un-engaged. They're an excellent example of how relationships don't have to follow a specific pattern.
Chris Hemsworth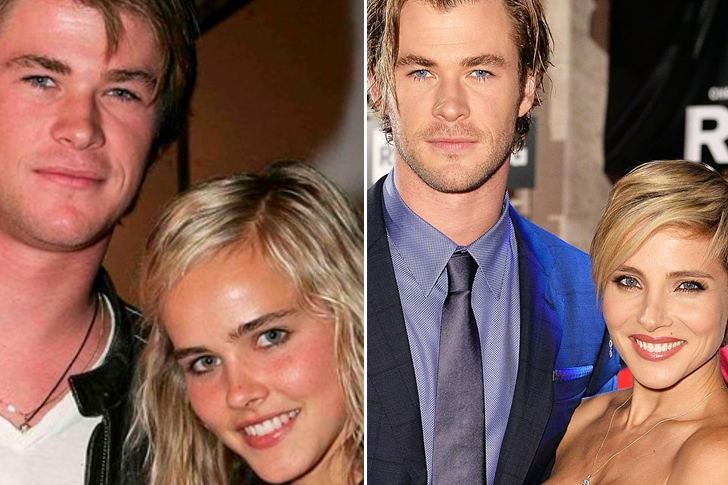 Chris Hemsworth's followers can't recall a time when he wasn't married to Elsa Pataky. After all, they've been married almost as long as they've been together. They are living a life at their investment home in Australia with their three gorgeous children. Little do we know, Chris dated someone else before he married Elsa. He dated Isabel Lucas once, and it seems like an eternity ago.
Lucas isn't just Hemsworth's ex-girlfriend; She's a well-known actress, model, and public figure. Lucas has a long history in Hollywood, having been in several TV shows and films. She performed in Transformers: Revenge of the Fallen and even starred in Ed Sheeran's Give Me Love music video. She most recently starred in MacGyver, and she is currently working on a couple of films. Although their breakup made news, Lucas and Hemsworth appear to have no bad blood.
Tobey Maguire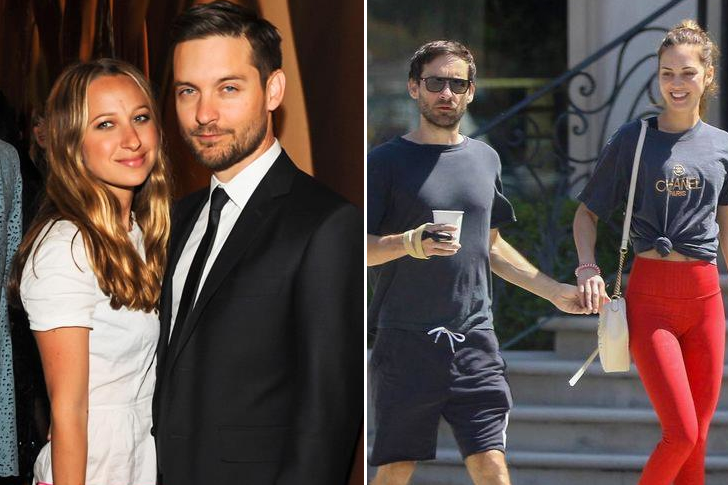 If you grew up between the late 1990s and early 2000s, you were probably aware that actor Tobey Maguire was an A-lister you couldn't get enough of. Maguire's appearance as Peter Parker In the big-screen franchise adaptation of Marvel's Spider-Man is perhaps the best embodiment of these attributes. It indeed verified both his critical and financial degrees for studios and audiences alike. Talking about his personal life, Maguire and his ex-wife, jewelry designer Jennifer Meyer, married in Hawaii in September 2007. Sadly, they separated in 2016 and have moved on since then.
Maguire is no longer single and hasn't been for more than a year. He appears to be content in his current relationship. The actor is currently seeing Tatiana Dieteman, a 26-year-old model. According to reports, Maguire and Dieteman met for the first time in August 2018 at a gathering for Leonardo DiCaprio. Dieteman and Maguire's relationship is flourishing, and they appear to have a bright future ahead of them.
Lenny Kravitz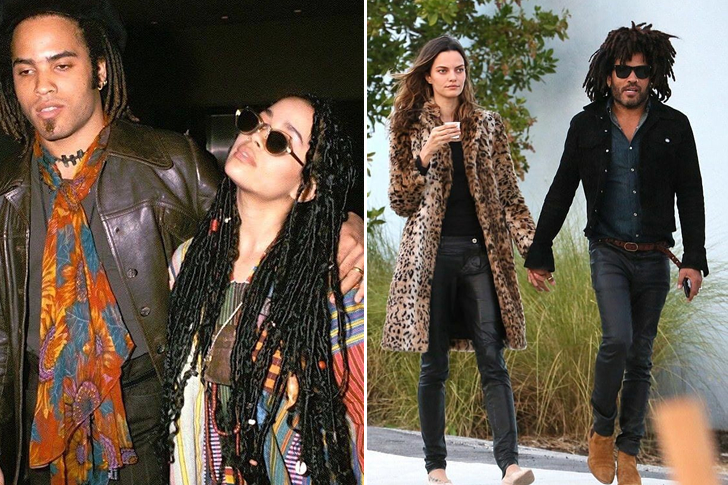 The Grammy Award winner has had a long and successful career, especially during his prime years in the 1990s and early 2000s. Kravitz now divides his time between his Bahamas and Paris investment homes and focuses on his charity foundation, Let Love Rule. One of the reasons Kravitz has remained so beloved as a public figure is his great heart. Given his super-cool rock-star persona, it's hardly surprising that the singer has had an exciting and personal life. From 1987 to 1993, Kravitz was married to Lisa Bonet. They had a daughter named Zo during their marriage.
With so many incredible ladies in his history, there has to be someone in his life right now, right? Rumors have it that he is dating Barbara Fialho, a Brazilian model. We often see them walking, holding hands, and spending time together, but neither confirms or denies the relationship.
Alanis Morissette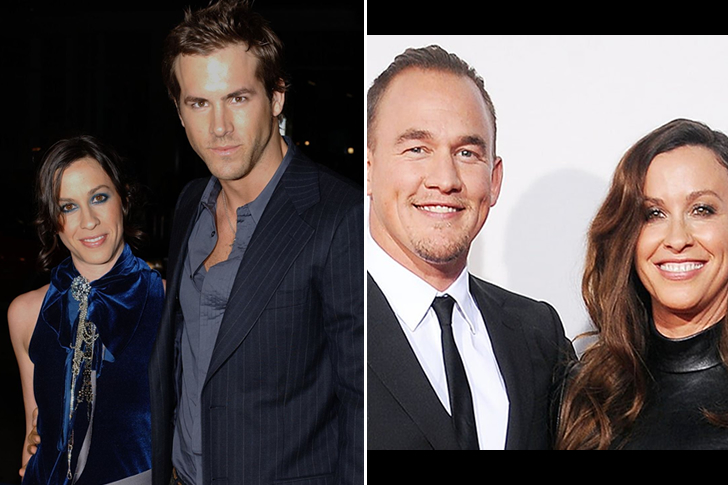 Alanis Morissette launched Jagged Little Pill in June 1995, and the world was instantly captivated by her grunge ballads. If you've ever listened to one of her songs, you know she's no stranger to heartbreak and, of course, to translate those sentiments into universal song lyrics. When she separated from her then-fiancé Ryan Reynolds in 2007, she had plenty of material to work with. They met at the birthday gathering of mutual friend Drew Barrymore. They got engaged in 2004 but didn't choose a wedding date right away. Following the separation, Morissette took some time away from the spotlight to recuperate and work on new music investments.
Despite this, Morissette declared herself an optimist who believed in true love. And she wasn't entirely wrong in doing so: Morisette married MC Souleye (born Mario Treadway) in 2010. The pair are now living happily together with their three children.
Rachel McAdams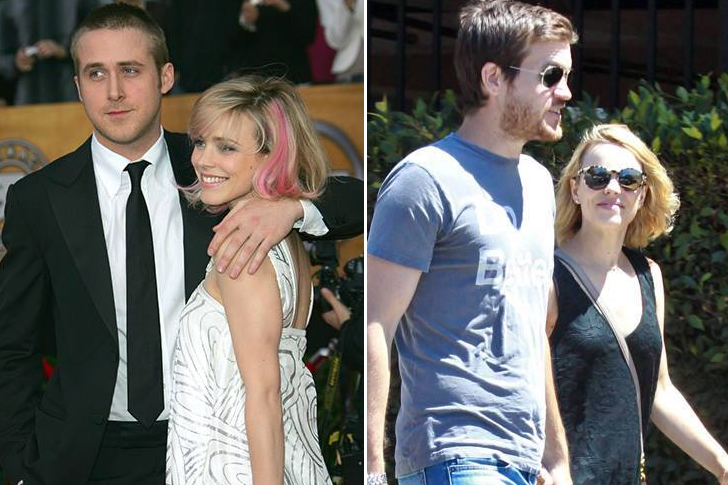 As if we weren't already envious of Rachel McAdams's illustrious investments, the Oscar nominee has a string of beautiful romances under her belt. And we're not only referring to her on-screen romances. Her first journey into Hollywood relationships was with Ryan Gosling. They began dating shortly after the production of The Notebook. Gosling and McAdams' courtship was passionate, just like their characters Allie and Noah's. Sadly, after only two years of dating, the couple called it quits.
McAdams' love life has been out of the public eye in recent years, but she has been dating a new man for quite some time. She continued to look for love in Hollywood, but this time it was behind the scenes with playwright and producer Jamie Linden. Fans saw them holding hands in 2016, and she didn't confirm or refute initial allegations of her relationship with Linden. As they've become parents together, they've accepted their private love lives.
Kaley Cuoco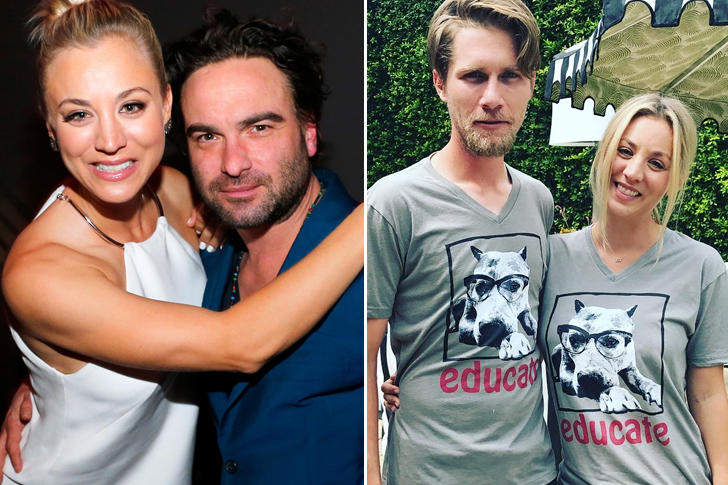 Kaley Cuoco has never hidden her feelings for her equestrian husband, Karl Cook. They began dating in March 2016, and Cook proposed to the Big Bang Theory star on her 32nd birthday in November 2017. When Cuoco uploaded a romantic snapshot of them kissing on their wedding day on Instagram in July 2018, she verified that they had married. Kaley did not have an easy time finding true love despite her fame and degree.
Fans may recall that Kaley and one of her co-stars, Johnny Galecki, had a two-year romance during The Big Bang Theory. Cuoco had said that she had a massive crush on the actor when the show first started filming, but she didn't make her move because he had a relationship at the time. Ironically, their characters only started dating after they called it quits. Fortunately, things turned out well for the couple, as Cuoco revealed that they grew closer after their breakup than when they were together.
Jennifer Garner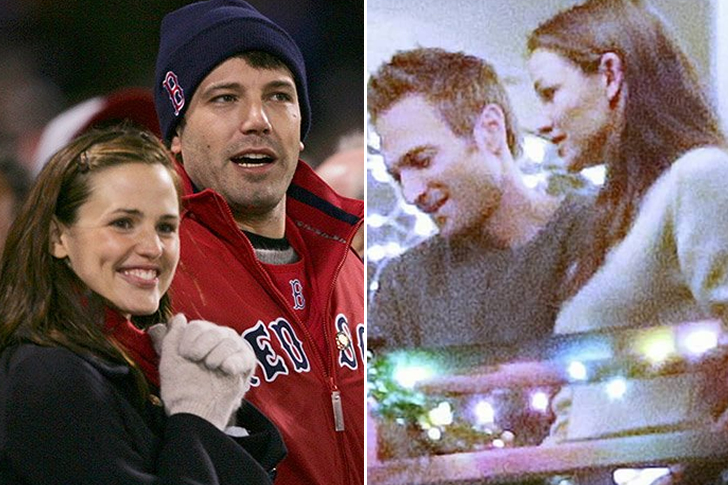 Alias star, Jennifer Garner, has separated from her husband and fellow actor, Ben Affleck, after ten years of marriage. The ex-couple share three children between them whom they have been co-parenting since their split. After their marriage ended, the two remained friends and were quite supportive of one another, especially with Affleck struggling with his reliance on alcohol. The stars did not let their separation affect their relationship with their children. They are making sure that their investments are set aside for their family's needs.
But romance is not lacking in the life of Garner, as she found love in John Miller, the CEO of CaliGroup. Though the two splits after seven months of dating, news broke out that they were back together again this year! Will there be wedding bells soon for the two? Only time will tell if Garner will be walking down the aisle again.
Tony Romo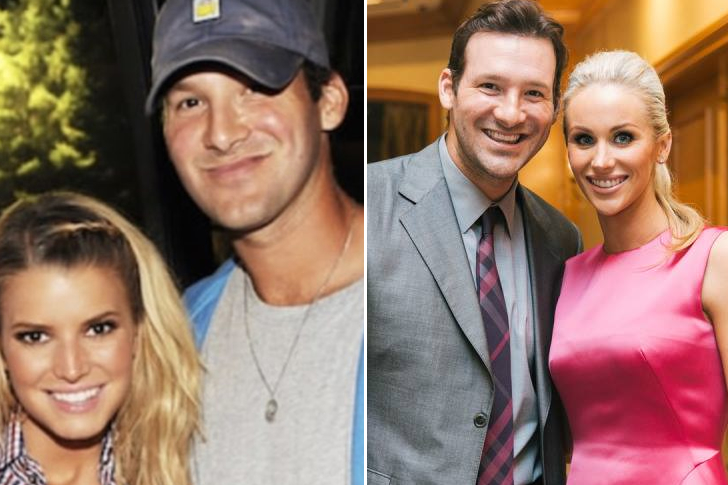 Dallas Quarterback, Tony Romo, was once in a relationship with country singer Jessica Simpson back in the day, and they were considered the "It" couple. The pair looked great together when they were spotted out on dates. Though many were shipping the two to walk down the aisle, the pair ended their romance just two years in. What was the cause of the split? Rumors have said that another singer, John Mayer to be exact, was reported to be interested in his gal. More fuel was added to the fire when Simpson and Meyer met.
Though the singer later said that nothing happened between them, Romo believed otherwise and ended their relationship right then and there. But after finding out that she was telling the truth, it was too late to reconcile with his beau. He did end up marrying Candice Crawford, a former contestant for Miss USA and now working as a TV journalist. The quarterback's investment money was spent on their wedding and their three children.
Cara Delevingne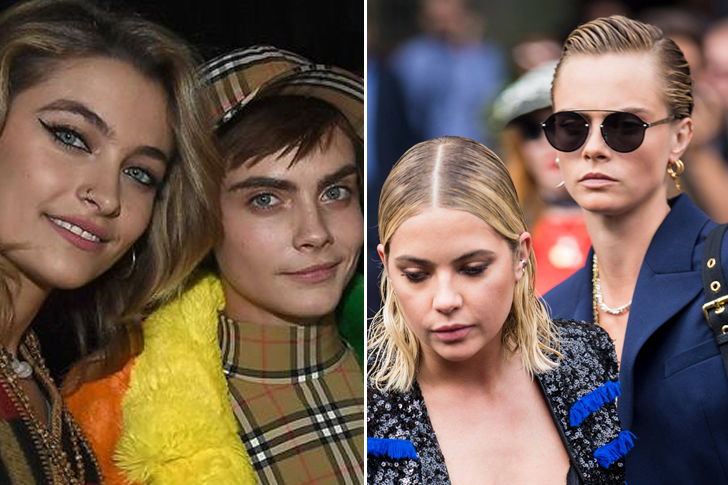 Cara Delevingne has not been shy about her sexual orientation and is actually lauded by her coming out. She had a string of high-profile relationships, too, as she appears in events with other equally beautiful ladies. However, things between her and Pretty Little Liar star Ashley Benson seemed to fizzle out, and the two have already split. The main factor was the ongoing pandemic.
Though the couple split amicably, the model admitted that the breakup was even harder because of being locked down. However, it hasn't been long since Delevingne was spotted with none other than Paris Jackson. Dating rumors have hounded the two since 2018, but neither one has confirmed if they are a couple or not. Delevingne sure knows where to put her investments, even at a young age, especially with her successful career in modeling.
Billy Bob Thornton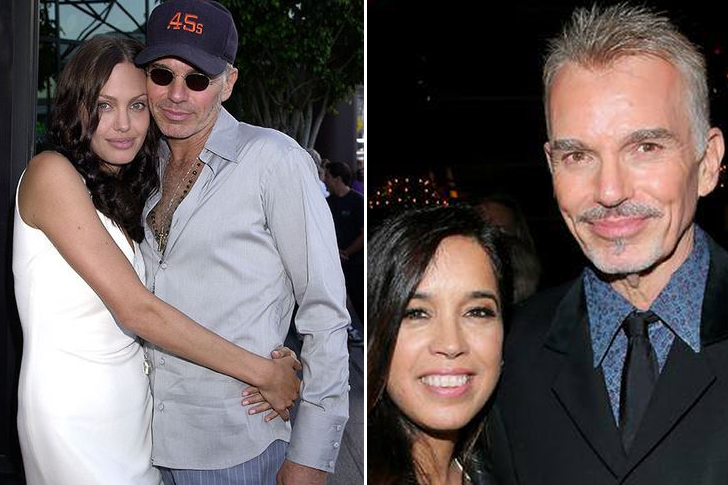 Billy Bob Thornton has several films under his belt, but it was also his marriage to a much younger Angelina Jolie that made him a much-talked-about star too. Their age gap aside, their whirlwind romance landed them in many tabloids. But because of their passionate and sometimes volatile relationship, their romance eventually died. The couple split in 2002, and it was also this time that Thornton met his future wife Connie Angland.
Angland was working as a makeup artist on the set of Bad Santa, where Thornton was part of the cast. The two got to talking, and those around them thought that they were a perfect fit. They welcome a child together. To Thornton's credit, he and his wife had a secret wedding where only family and friends were invited. Though the actor was hesitant at first because of his failed marriages, they made exchange vows and are still together to this day.
Robert Pattinson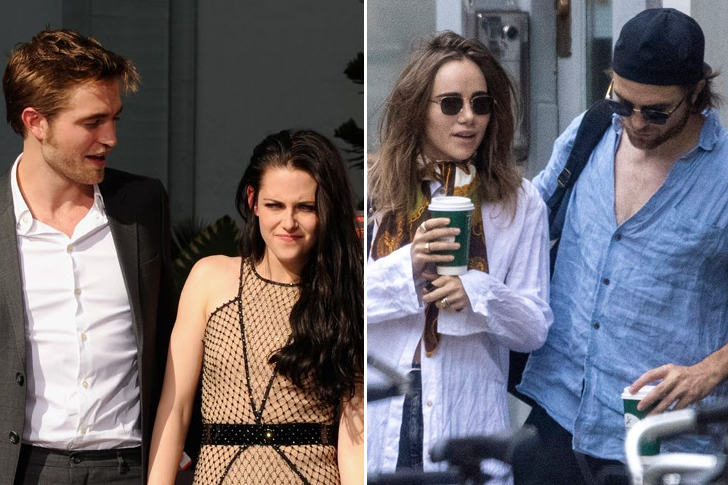 The Harry Potter and the Goblet of Fire alum, Robert Pattinson, have kept her personal life private as much as possible. According to the star, divulging what goes on with his love life can devalue their relationship. This is understandable considering that his previous relationship with Twilight co-star, Kristen Stewart, was front and center in many tabloid magazines that did not bode well between the two.
Though many Twilight fans were saddened when the couple broke up, it seems that the actor has found a new lady love in Suki Waterhouse. Waterhouse is a model, singer, and actress who has been earning a good deal of money. Pattinson and Waterhouse are taking things slow, and though there were rumors of the two getting engaged soon, there is no ring yet to be seen. Perhaps they need to consider talking with a financial adviser on how they can make the most out of their money as a couple.
Alex Rodriguez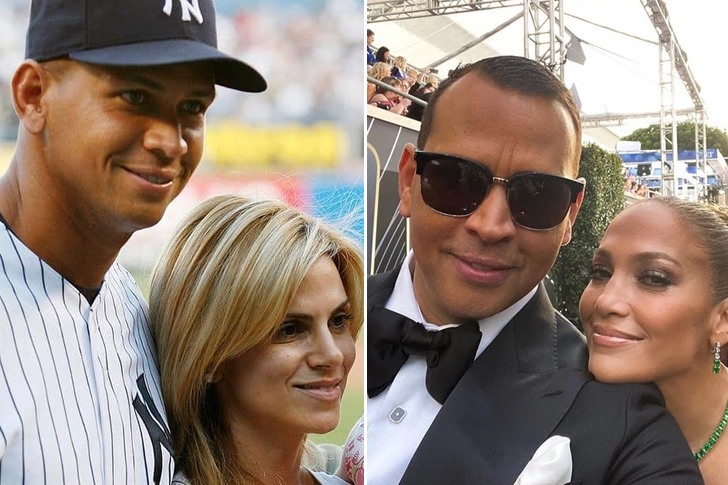 Alex Rodriguez has been making great strides with his relationship with his ex-wife, Cynthia Scurtis, especially after their messy split. Dividing their assets and the custody of their children took a long while, but it seems that the two had patched things up for the sake of their two daughters. Rodriguez was even spotted hanging out with Scurtis' and her husband's home together with their children. The baseball star doesn't have to worry about his children taking out student loans since his net worth can handle their education.
Rodriguez did find love after Scurtis in the form of music icon and actress Jennifer Lopez. They even went as far as getting engaged! Though many were looking forward to the wedding, it seems that the wedding bells have been postponed indefinitely as the couple announced they were splitting. The baseball star is taking some personal time away from the limelight. However, it seems that he is getting some help with healing with his friendship with his ex-wife.
Tom Cruise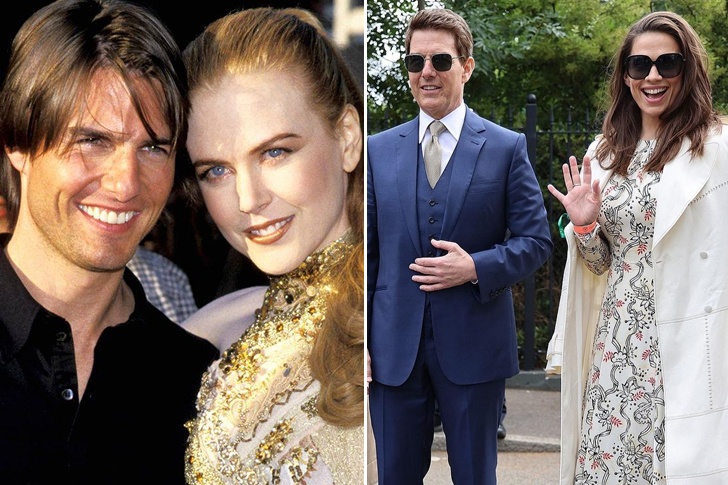 Top Gun star, Tom Cruise, has had some high-profile marriages, from Mimi Rogers to Nicole Kidman. The latter was with Katie Holmes, whom he had called "The One" while jumping on the sofa while in an interview. The excitement for his new lady love back then was palpable, and the paparazzi dubbed the couple "TomKat," which caught fire. They did eventually get married and had one daughter named Suri. But things did not go as planned. The hottest couple decided to split, with Holmes taking full custody of Suri.
What has Cruise been doing since then? It seems that he is currently dating his Mission: Impossible 7 co-star, Hayley Atwell, for more than a year now. Multiple sources stated that the two had been inseparable since then, and the pandemic even brought them closer. Atwell is best known for her portrayal of Peggy Carter in Captain America. Though they have yet to make any statement about their current relationship, their investments in one another may be more than just being friends.
Matthew McConaughey
Matthew McConaughey got his biggest break when he landed the lead role for A Time to Kill. In this movie, he dated two of his co-stars, starting with Ashley Judd, and later on, Sandra Bullock, who are now both A-listers in their own rights. He later dated another co-star, the Spanish beauty, Penelope Cruz, whom he worked with within the movie Sahara. Though there was a bit of a language barrier, the two fell in love.
However, because of their busy schedules, the couple decided to call it quits. It was also the same year when he met Camila Alves in a bar, and it was over for him. The two dated after three days of their first meeting and they are now happily married with three children. McConaughey's net worth and investments can easily keep him and his new family comfortable in the years to come.
Demi Moore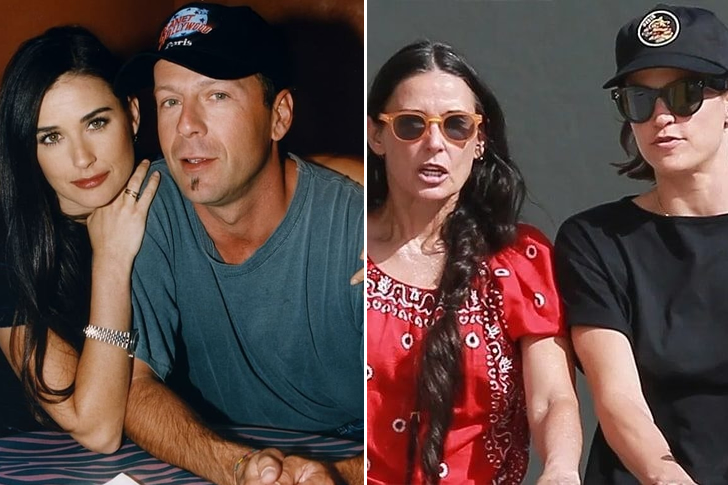 Demi Moore is one of the most celebrated stars in Hollywood. She is a versatile actress who has put her time and investments into honing her craft, from appearing in Ghost to being a successful author today. She married Bruce Willis and later on with That 70s Show alum Ashton Kutcher, but their marriage did not last long. Rumors of infidelity caused a rift between the two which made them call it quits.
The former couple is on good terms, but not as close as Moore and Willis are since they were quarantined together. Even Moore has a special relationship with her ex's wife! So, who is she currently dating? Rumors abound that the actress is spending some quality time with Masha Mandzuka, who works as a stylist. Moore was even helping her raise her daughter Rumi together. The two aren't talking much about what is going on between them. Nevertheless, they don't have to deal with mortgages because they are both great earners.
Angelina Jolie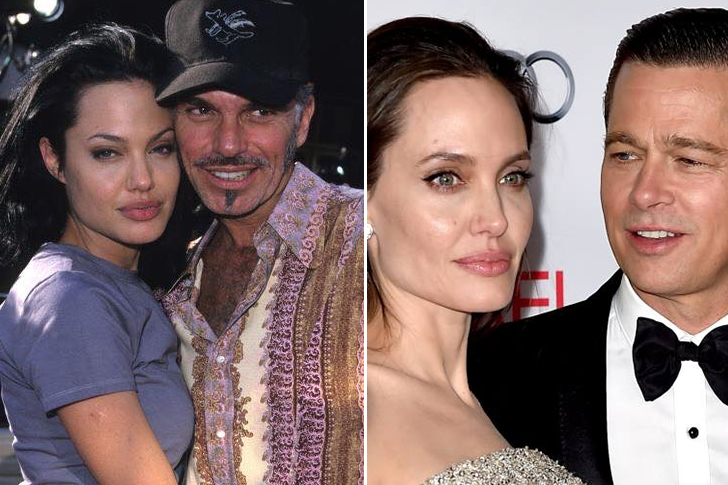 Angelina Jolie is more than just being veteran actor Jon Voigt's daughter. She has truly stepped out of her father's shadow and grown to be one of Hollywood's A-listers. From her breakthrough performance in the biopic George Wallace to breathing life to Lara Croft, all the way to being a spy in the hit movie, Mr. & Mrs. Smith, the actress is definitely going places. She was also married to her co-star, Brad Pitt, and they had three biological children and three adopted children.
Though they have been together for several years, the pair called it quits, which shocked their fans across the globe. The ensuing custody battle has caused a rift between the two, with Jolie even accusing her former husband of domestic violence. Their investments are getting the same treatment too. So, is the actress dating anyone lately? It appears that she is happy being single and raising her six children on her own.
Julia Roberts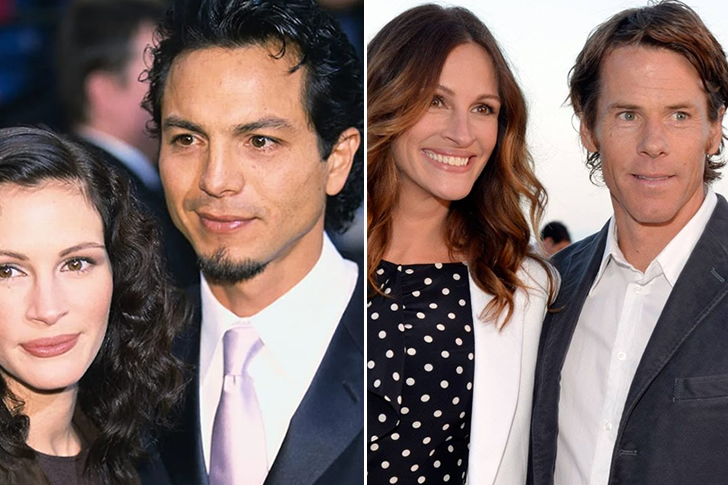 Pretty Woman star, Julia Roberts, had her fair share of failed relationships like the rest of us. But this did not stop her from finding the man that she would spend her life with. Before she met her future husband, Danny Moder, the Stepmom actress, was stepping out with Benjamin Bratt, a much sought-after star. Mutual friends introduced the Miss Congeniality actor and Roberts. The two dated for four years before splitting.
The same year, Roberts met Moder on the set of The Mexican. Moder was one of the cameramen on the set. There was no denying that there was chemistry between them, and once Moder's previous marriage was dissolved, the two did not waste time walking down the aisle. Their investments in their relationship for the past 18 years are proof that they have found their match.
Jake Gyllenhaal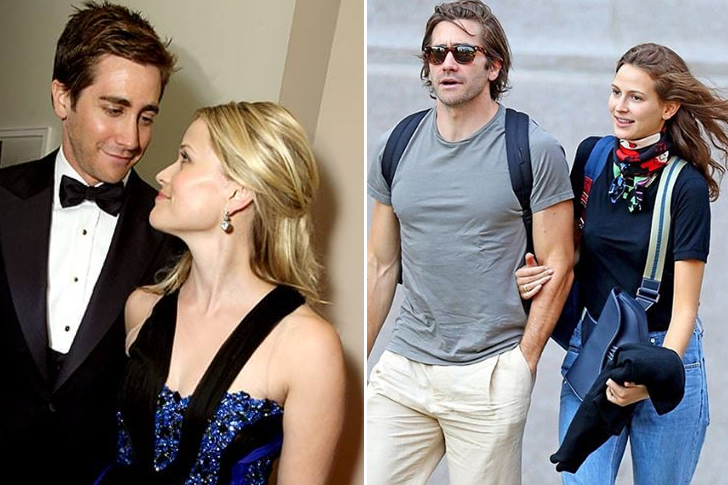 Jake Gyllenhaal has certainly come a long way in Hollywood with numerous films under his belt. He looked so young and innocent in the film Day After Tomorrow and later on became a gravity-defying Prince of Persia. His films in between are a testament to his evolution as an actor. He even had several high-profile relationships, such as Kristen Dunst, Reese Witherspoon, and Taylor Swift.
Though his previous relationships were all out in the open, Gyllenhaal's latest squeeze is more private. We know so far that his current flame, Jeanne Cadieu, is that she is part of the IMG models. They do know how to keep their relationship low-profile to their credit since they are rarely spotted together, and their social media accounts have no pictures of the two. Who knows when we will see them out and about. One thing is for sure, Gyllenhaal has matured about his personal life and keeping things under wraps in the meantime.
Josh Hartnett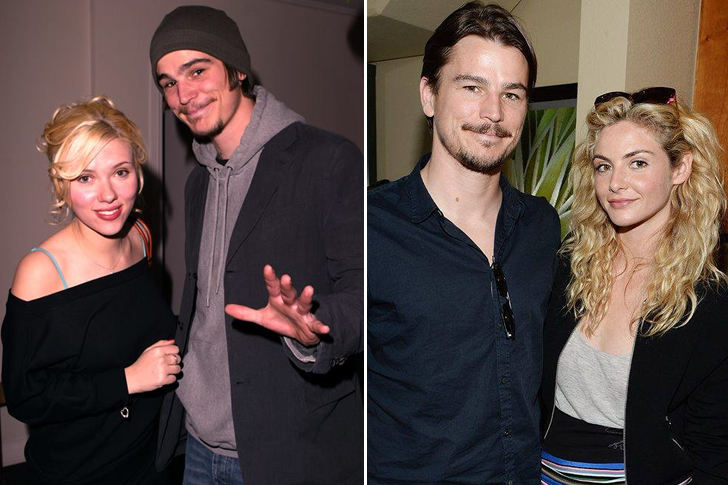 Black Hawk Down star, Josh Hartnett, has been relatively quiet in Hollywood, but he was once a heartthrob that made his audience swoon. He has several films to his name, such as The Virgin Suicides and Pearl Harbor. But the actor decided to cut ties with the studio to forge a different path for him. But this doesn't mean that he didn't have any fair share of dating. The actor was known to date his co-stars like Scarlett Johansson and Kirsten Dunst.
Today, Hartnett has spent most of his time with his wife, actress Tamsin Egerton, with who he has been with since 2013. The Love, Rosie star, and her husband have been relatively quiet about their romance and growing family. The actor has been putting a lot of effort into raising his three children with his wife. Their investment money is being used on properties and the education of their little ones.
Kiefer Sutherland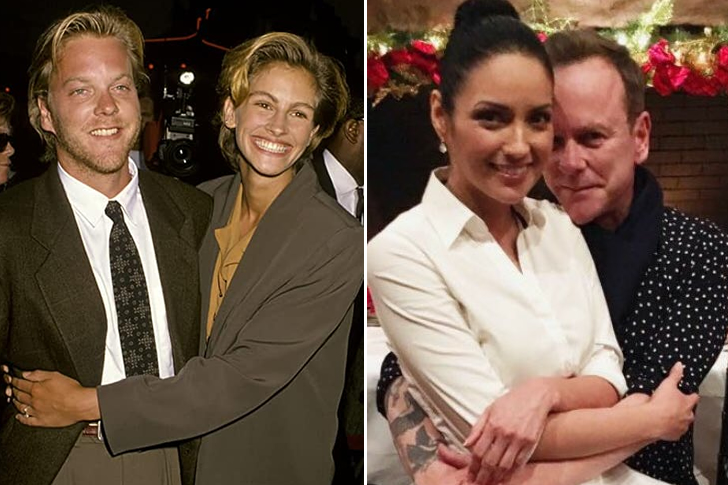 Kiefer Sutherland and Julia Roberts were the hottest couples back in the 80s and 90s. In fact, they were all set to get married until Roberts called it off a mere three days before the wedding. It appears that there was a third party involved who Sutherland's best friend, Jason Patric, was. Though the relationship between the two did not pan out, Patric and Sutherland's friendship was broken. The years did look kindly on the three as they all have moved on from that fateful date.
Sutherland may not have walked down the aisle with Pretty Woman star Julia Roberts, but he has found love in Cindy Vela. Vela is a model and an actress and is currently engaged to the star. With Sutherland's career still going strong, the two will not have to worry about mortgage dues because they are earning well today.
Nicholas Hoult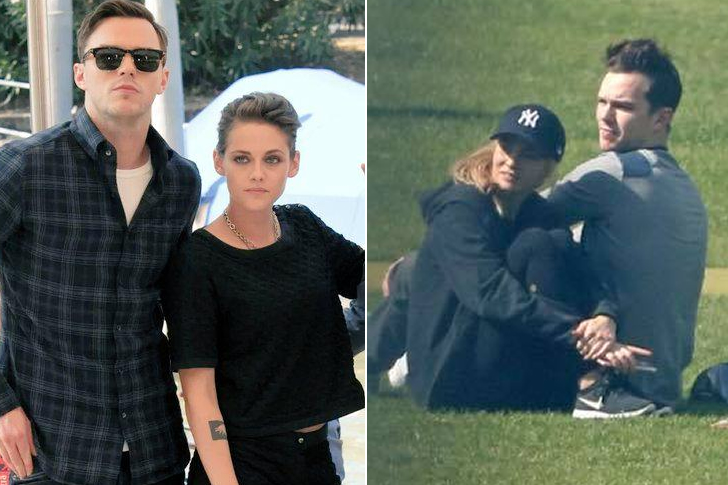 Nicholas Hoult is becoming a hot topic lately, and with good reason. He is looking every bit the hot star today, and many want to know more about his personal life. Well, it seems that he has dated some star power starting with Jennifer Lawrence. The two met on the set of X-Men: First Class back in 2010. They dated until 2013 and remained on and off until they confirmed their split. The actor then dated other stars like Tatiana Luter and Kristen Stewart, but nothing serious.
Hoult, however, is currently in a relationship with Bryanna Holly, whom he has been since 2017. The model and the actor have been keeping their relationship private ever since. From what reports have been published, the two have a child together. For sure, the two are in talks with a financial adviser to help them with their finances.
Leonardo DiCaprio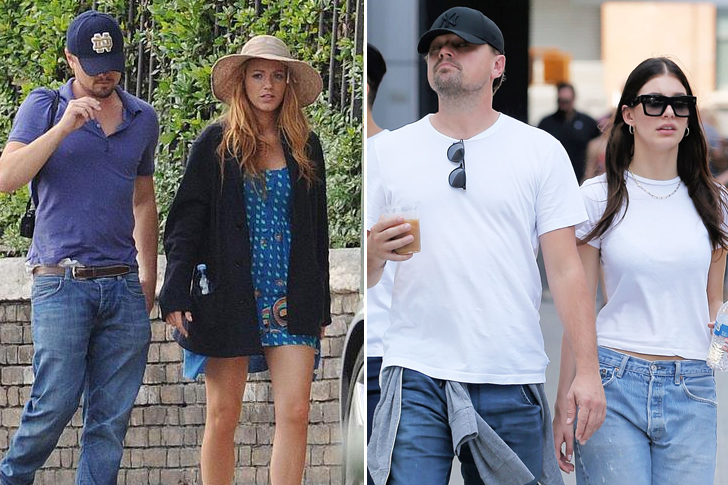 Aside from being a highly talented and successful actor, Leonardo DiCaprio has been well-known for his numerous relationships over the years, despite being very notorious for not giving interviews about his private life. Despite this, many have seen common themes that have emerged from the many women he dated over the years. First, they tend to be 25 years or younger during the time DiCaprio dated them. Second, nearly all of his relationships have been with models. Such patterns are sometimes joked about, like the instance that he may break up with his dates when they reach the age of 26, seemingly unable to make an investment to settle down.
Among the many women DiCaprio dated include models Bar Refaeli, Gisele Bündchen, and Toni Garrn. Other non-model former girlfriends of his include Blake Lively, Brittany Daniel, and Kristen Zang. Currently, DiCaprio is in a relationship with another model, Camila Morrone, since 2017.
Rachel Bilson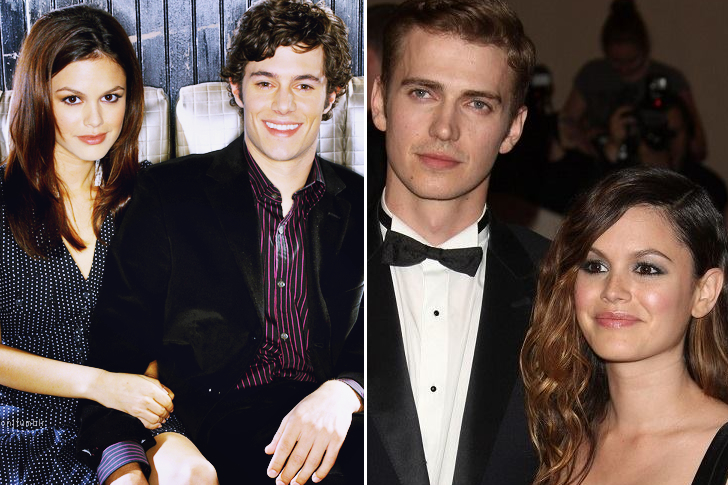 Aside from playing as Summer Roberts in The O.C. and Zoe Hart in Hart of Dixie, Rachel Bilson has been known for her relationships over the years. Her first one was with her co-star on The O.C., Adam Brody. They started dating back in 2003 when their show was still running. In the show, Rachel's character has Brody's character as her love interest. So, when fans saw that they were dating, they were ecstatic. However, their relationship ended in 2006.
Her second was with Star Wars actor Hayden Christensen. They first met on the set of Jumper, where they starred in, back in 2007. They dated shortly afterward. A year later, they got engaged but called it off in 2010. Despite this, they reunited, and in 2014, Bilson gave birth to their only child, daughter Briar Rose. However, in 2017, they finally split, agreeing to make an investment for their daughter. Other people Bilson dated include Bill Hader and Nick Viall.
Jennifer Carpenter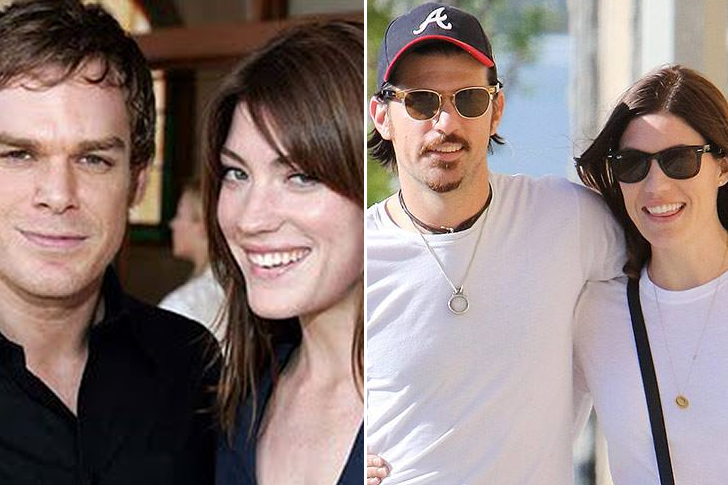 Jennifer Carpenter is an actress who became well-known for her role as Debra Morgan on the hit crime drama series Dexter. Outside of her acting, Carpenter has been known for her two relationships. Her first one was with her Dexter co-star, Michael Hall. Carpenter and Hall first met in 2007 and dated shortly after that. The next year, they eloped and made their marriage public at the Golden Globes in 2009. However, they split in 2010 and finalized it in December of 2011. To this day, they remain good friends.
Carpenter's second and current partner is musician Seth Avett. They began their relationship back in 2013. Two years later, they announced their engagement and their welcoming of a baby boy named Isaac. In 2016, they tied the knot. Today, they remain happily married and have made investments towards their child's future.
Seal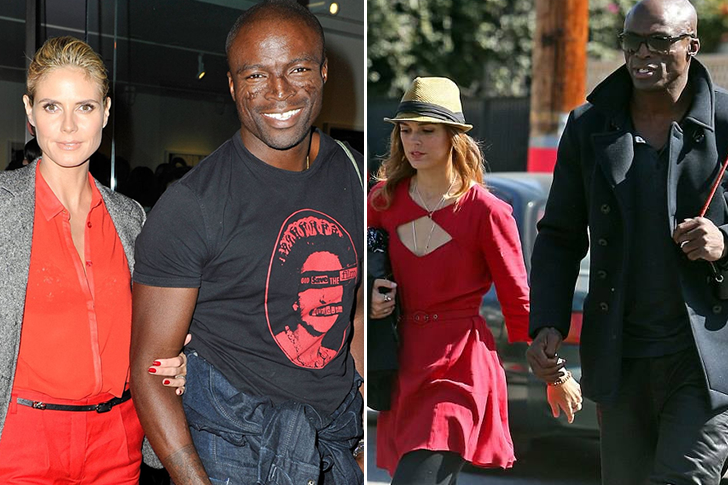 Aside from being a high-profile singer-songwriter, Seal has been well-known for his long-time relationship with German supermodel and TV personality Heidi Klum. Seal and Klum first met in 2004 at a hotel lobby in New York City. Before that, though, they attended the GQ Awards in 2003. Upon meeting each other, it was love at first sight, and they started dating. In December of 2004, Seal proposed to Klum. The next year, they tied the knot on a beach in Mexico.
To reinforce their bond, they have had a tradition of renewing their vows on their wedding anniversary. Together, they have three children, with another one from Klum's previous relationship with Flavio Briatore. Despite their happy relationship, it was not to last. In 2012, they announced their separation. Klum, with her lawyers, filed for separation that same year. Two years later, it was finalized. Today, Seal is single.
Nikki Reed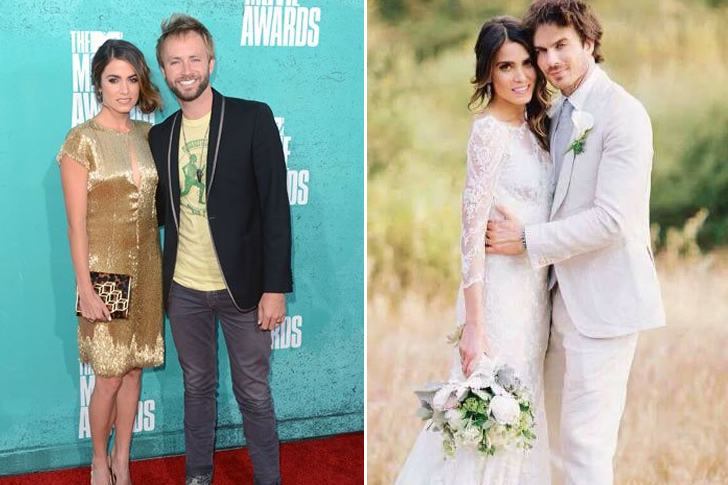 Nikki Reed has been known for her role as Rosalie Halie in The Twilight Saga. In addition, she has been known for her high-profile relationships with Paul McDonald and Ian Somerhalder. Her first was McDonald, who she met back in 2011. At the time, McDonald was a contestant on American Idol. They began dating afterward and moved in together not long after. They announced their engagement in 2011 and tied the knot in the same year. However, three years later, they called it quits. With their lawyers, they finalized their separation in 2015, with Reed gaining three houses while McDonald gained one.
Today, Reed has been married to Ian Somerhalder since 2015. They met back in mid-2014, during the separation of Reed and McDonald. In 2017, Reed became pregnant with their child and gave birth to their daughter in July of that year.
Avril Lavigne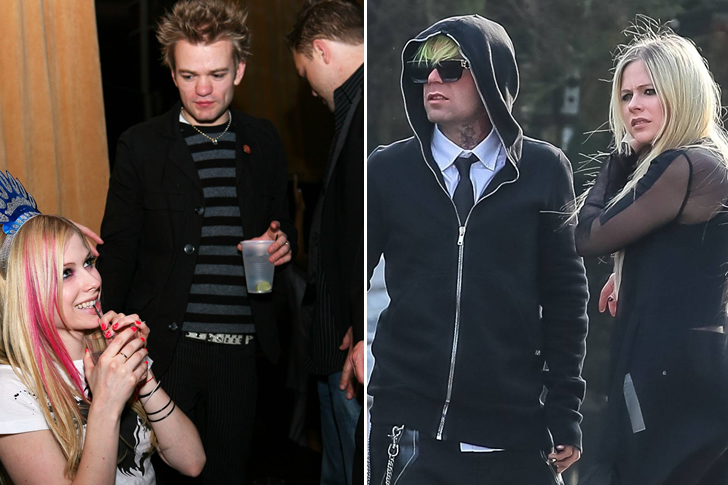 Avril Lavigne has been no stranger to relationships. Over the years, the Canadian singer-songwriter has been romantically involved with several people, seemingly unable to make an investment to settle down for good. Her first one was with Deryck Whibley. They were close friends before being romantically involved. In 2005, they got engaged and, the next year tied the knot. However, they called it quits three years later. Her second one was with Brody Jenner, but it was short-lived, only lasting from 2010 to 2012.
Her third was with Chad Kroeger, frontman of Nickleback. They first met back in 2012 and blossomed thanks to their collaborative work that year. In August of the same year, they got engaged. They tied the knot at a French chateau in 2013. However, just two years later, Lavigne announced via Instagram that the two called it quits. Today, Lavigne is romantically involved with Mod Sun.